Getting Published:
Tips and Resources to Help You 
Sell Your Articles
Getting published is the main objective for freelance travel writers.  Every article you write needs to be published somewhere, so you need solid systems in place to do it quickly, efficiently, and successfully.

After all, if you can't sell your article, you don't get to write it!
Here you'll find links to a variety of articles on the website (PitchTravelWrite.com) having to do with getting your stories published.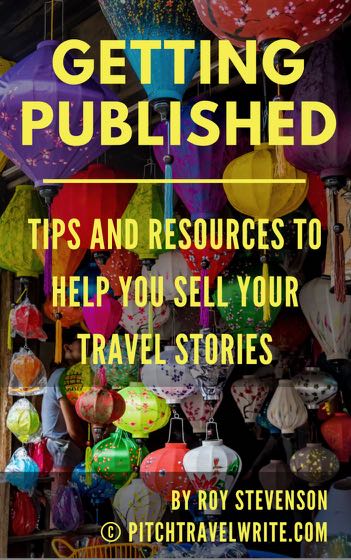 Getting your articles published means learning about how to do certain things, like finding the right publications, and having strategies to get more sales leads.
Start with these articles about selling your articles and how to get published.  Try out the different techniques, and in no time at all you'll understand what it takes to get your articles published successfully.

Getting Published – For New Writers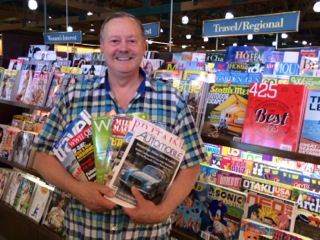 Writing for newspapers is more difficult than it used to be, but I wrote an article about where you still can look for opportunities.

New travel writers often begin by writing Front of Book (FOB) articles for magazines.  If you want to know what an FOB article is, along with my advice about writing these kinds of articles, the link is below.

To sell your articles, you need to have magazine leads.  There are lots of places you can look.  The links below have articles to help you find them.
For most publications, there are writer's guidelines to follow if you want your work accepted by the publisher.  These guidelines are important and can be found in a variety of ways.  The important part is to read the guidelines and follow them for each publication who might be interested in publishing your story.
Writing for new magazines is one more way to get your stories published.  It's sometimes easy to get your foot in the door if you go about it just the right way.  And often you're able to sell a reprint to help out the editor of the new magazine.  So you can build a new relationship without a lot of effort.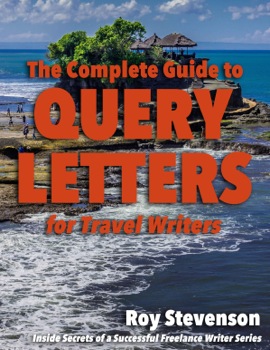 Do you need help writing query letters that catch the attention of editors?
If you're looking for a guide to help you write query letters to editors, I've written The Complete Guide to Query Letters for Travel Writers to help you.  It includes everything you need to know about query letters, along with 20 sample query letters that you can use as templates for your own queries.
More Tips for Getting Published

Once you understand the basics of how to get published, there are additional ways to sell your stories.  Targeting other English-speaking countries is another more advanced way to sell your stories.  Selling your articles internationally is a way to earn more money on many articles – even reprints.
Using a technique called simultaneous submissions is a way I've used for years for getting published more frequently.  This technique comes with some rules so that you don't harm your relationships with editors, and it comes with some strategies when more than one editor wants your story.

Travel writers also need to think seriously about preselling stories before they take their trip.

The idea behind preselling is to travel "on assignment".  That way, while you're traveling, you have a purpose and can stay focused on what is important for the assignment. 

If you don't have an assignment, it's possible that you won't focus on the right things, visit the right places, gather photos where needed, and so on.  You won't be focused without an assignment.  And you'll be passing up a number of other important benefits.  So, I recommend always preselling your stories before you travel.
There's also the subject of selling reprints and rewrites – also known as "reselling" your articles.  This topic is important to all writers.  If you want to get the biggest payout for each article you write, reselling is an important technique.
And there are ways to repackage and re-purpose your articles.   By learning how to re-purpose your work, you save time and make money.

And sometimes, once you're an established writer, an editor calls you and asks you to do a writing assignment.  This is the mother lode. 
If you deliver quality articles on time to an editor, or ahead of time, you'll find it's easier to get repeat business.  There are ways to find editors and get to know what they want in my Reselling articles.

Getting to the point where editors call you saves you the trouble of the hunt.  And, typically, these articles pay premium rates and might even come with a few perks.  There's an article about how to handle it when the editor comes calling - from accepting the job to pricing and delivery.

Finally, you can't sell an article if you don't have anyone to sell the article to.  So I've written a how-to guide on creating your own distribution lists.  Distribution lists are your target publications for any specific genre.  And I tell you how to go about doing it in this article.

As you can see, getting published is a series of things you can do to improve your chances of getting into print or online media.  I call it my "Links in the Chain" way to success.
Some people never get beyond the basic query letter, and then they wonder why they're not successful.  Although the query letter is still your most important tool, there are so many other things you can do to improve your chances to get your stories published.

Try some of the techniques called out in this article and find out how they can help you achieve your goals of getting published.
Break into Travel Writing
with the Creative Pack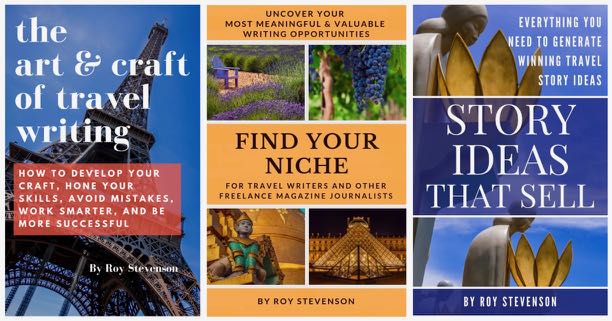 The Creative Pack includes 3 eBooks that are the starting point for every travel writer:  dreaming up unique story ideas that you can sell, finding the best writing niches for you based on your interests, passions and experience, and the art & craft of travel writing.  They're the pieces of the puzzle that come before you ever write a query letter to sell your articles to magazine editors. 
If you're just getting started in travel writing, this group of resources will help you improve your craft, generate story ideas that sell, and develop your own unique and meaningful niche. 
These eBooks can be purchased separately, but when you buy the bundle you'll save more than 10% off individual prices!  Learn more here ...

Related topics that will interest you:
Finding Your Own Travel Writing Niche
The Complete Guide to Selling and Marketing Your Travel Articles
Writing for Travel Trade Journals

---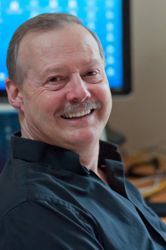 Roy Stevenson is a professional travel writer and the author of www.PitchTravelWrite.com.  Over the past ten years, he's had more than 1000 articles published in 200 magazines, trade and specialty journals, in-flights, on-boards, blogs and websites and has traveled on assignment around the U.S. and to dozens of international destinations.

---
IF YOU ENJOYED THIS POST, GET UPDATES.  IT'S FREE.