Roy Stevenson's


Coaching & Mentoring Program


for Travel Writers

Do you want to see your travel stories published in print magazines and online, but don't know where to start?

I can help you.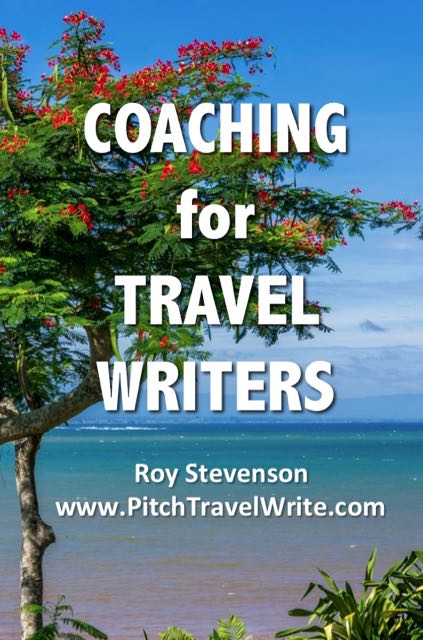 Without a good mentor, novice writers are on their own to figure out the travel writing game for themselves. Beginners waste a tremendous amount of time stumbling through the freelance writing minefield. Many of them get so frustrated and discouraged they give up after a few unsuccessful pitches.

Getting expert advice and coaching early in your writing career makes a huge difference to your freelance travel writing progress and accelerates your learning curve.

When I started freelance travel writing in 2007, I made every beginner's mistake possible.  These blunders cost me published stories.

But, over the years I've learned from my errors. I've tweaked my process and evolved a unique marketing system that gets 90% of my articles published in print magazines or online. Most freelance writers are pleased with a 25% to 40% success rate.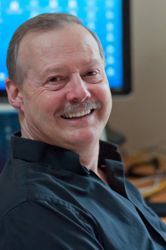 I'm Roy Stevenson and I've had more than 1,000 articles published in 200 different magazines, trade journals, in-flights, on-boards, newspapers, and online magazines and websites. I'm acknowledged as one of the most prolific travel writers in the U.S.
I'm inviting you to tap into my wealth of experience and join my coaching program.

If there's one thing I'm really good at, it's getting my stories published in print magazines.

My comprehensive coaching and mentoring package will walk you through the entire freelance pitching, marketing, and writing processes, step-by-step. 

Here's how it works:

Story Idea Review

We'll start by reviewing your story ideas. 
I'll give you feedback on whether I think you can sell them.  If your ideas aren't marketable, I'll suggest ways to strengthen them and make them more marketable.
When we've fine-tuned your story ideas, you'll choose one to follow through the entire process. After you've been through the entire process with one story idea, we'll work on the next one and repeat the process again for as many story ideas you have during our contract period.

Create a Killer Distribution List

Next, we'll start with your first story idea and I'll teach you how to put together a magazine distribution list. I'll walk you through the marketing minefield and show you how to find publications that will be good targets for your article. 
You'll have two resources to use to help build those distribution lists, 50 Websites that Want to Publish Your Travel Stories, and 100 Print Magazines.

I'll teach you the proven techniques that I use to find homes for my articles.  You'll build your own magazine list and I'll offer feedback about where you might find publications, and some publications I think would work well on your list.
As we move through the process for each story idea, you'll build lists that can be used for years to come. The hard work is building the list.

Query Letter Review

Next, we'll work together on creating and refining your query letter for your first story idea.  I'll give you feedback on how to make your query letter irresistible and compelling to editors. 

The query letter is your most important sales tool.  It explains your story idea in enough detail to arouse the curiosity of an editor and it convinces the editor you're the right person to produce the article.

Every novice freelance travel writer must learn how to write a professional, enticing query letter.  Travel writers need to be able to write in clear and concise language to get their story ideas across in their pitches.
You'll receive a copy of The Complete Guide to Query Letters for Travel Writers to help guide you. This eBook has twenty query letter samples and explanations about why they worked so you'll fully understand different techniques.

Once you've mailed out your query letter for your first story idea to all the editors on your magazine list, we'll start working on your next story idea. This process will repeat continuously during our coaching contract period.

Working With The Editor

When editors express interest in your stories, I'll coach you on how to respond to their questions, suggestions and special requests. It's not always straightforward and I'll help you make sure you seal the deal.

Getting Those Comps

Just as important, once you have a travel assignment, I'll show you how to parlay them into complimentary accommodation, meals, and entry to tourist attractions, with your destination hosts.  This is where the process gets really exciting!

Travel Writing Review & Final Draft

You sold the story idea, you took the trip - now it's time to write the article!

I'll review your draft article and give you feedback before you submit it to the editor.

This review includes advice about:
how to improve the flow of your paragraphs
how to untangle your sentences
passive tense, cliches and other story killers
I'll review your story with enough feedback to help ensure that your editor will be happy with your submission.
Note: I am not a writing coach and will not write or re-write your article for you. If your writing skills are below average, if you struggle with English due to a disability or if it is your second language, you should not sign up for this coaching. Take a few writing classes instead. See requirements below.

"Hi, Roy. Thank you for the kind words and the great intro! We have learned so much under your guidance and coaching. We've seen a big improvement in our writing and our strategy to developing stories. Your workshop was amazing and we came back inspired with more story ideas than we have time to pitch. We are so glad to have attended and happy that we stayed awake for every single minute despite having just arrived from France the day before. It was absolutely worth it! For those of you who are considering signing up for Roy's one on one coaching sessions, we highly recommend it."

Pam & Gary Baker
April, 2017

Here's What's Included:

My individualized coaching and mentoring program includes:

A complete critique and review of your story ideas and whether I think they're viable.
If your story ideas need work, I'll suggest ways to improve them, or we'll discuss other story ideas and choose the best alternatives.
My thorough review of your query letters includes a critique, proofreading, and editing.
I'll give you step-by-step advice on how to build your own magazine distribution lists.
I'll provide recommendations on how to pitch your stories to your lists.
I'll show you how to leverage your travel assignments for press trips, FAM Tours, and complimentary travel.
I'll critique, proofread and give feedback on your article drafts so all you need to do is a final polish before you submit it to your editor.

Throughout our time together, you can "pick my brain" about any travel writing topics on your mind.

You can ask me marketing questions, writing technique questions, and general questions about the travel writing industry. 
You will lead the way by asking any questions on your mind and I'll give my best advice and experience about those topics.

You'll also get:
A complimentary copy of my reference guide, The Complete Guide to Query Letters for Travel Writers, which includes twenty sample query letters, along with lots of writing tips and marketing techniques.  These sample query letters can be used as a template to craft your own query letters, saving you much time and frustration.
A complimentary copy of my reference book, 125 Websites that Want to Publish Your Travel Stories to use as a foundation for your online distribution lists.
A complimentary copy of my reference book, 100 Print Magazines that Want to Publish Your Travel Articles to provide a foundation for building your own print publication lists.
When you sign up for the 12-month coaching program, you'll also receive complimentary access to my Online Travel Writing Master Class.  (Note:  This benefit applies only to fully-paid 12-month coaching clients. You are not eligible to attend if your fee has not been paid in full. This complimentary workshop access is non-transferable.  You'll receive access when you are paid in full and will have unlimited access to the online workshop for your reference/resource.)

"As a writer, pen to paper, words on the page and developing ideas are not my obstacles, but rather the continued motivation to seek outlets for my stories. Roy Stevenson inspires, encourages, and ignites the fires of enthusiasm to continually push forward into the often-quiet echoes of the publishing world. Roy has championed my stories and my queries, when I myself had doubts. I am over the moon with the results and feel prepared for my future as a writer on any subject I may choose.  He also helped me write my About page which I believe is the most influential piece when editors consider my stories."

Jennifer Trandell, Freelance Writer

Coaching Requirements

Are you seriously committed to getting your stories published and making your writing projects a priority?
If so, here are the coaching requirements:
1. This is a marketing-focused coaching service dedicated to selling your story ideas. You must already possess excellent creative writing skills.
This requirement includes: a working knowledge of correct punctuation, grammar and spelling. It also includes the ability to write clearly and coherently.
I'm a marketing coach, not a writing coach. I reserve the right to politely decline applicants with poor writing skills.

If you don't have excellent writing skills, you shouldn't sign up for this coaching program until you do have those skills.  But, don't despair. If needed, I can refer you to some courses and writing experts to help you develop these skills.  Then, at some future date when you are ready to sell your work, you can sign up for my marketing-focused coaching services.

If you have trouble with English, whether it's your second language or due to disability, don't sign up for this program. Take some classes to improve your writing first. (I am a marketing coach, not a writing coach.)
Print magazine editors expect all articles to have coherent writing, excellent grammar, syntax and punctuation, and a clear writing voice.  You must have mastered these basic writing abilities before you're ready to sell your stories.

2. You need to be willing to follow advice. This program is based on a good working relationship between the mentor and mentee. You will receive advice and feedback to help you improve your story ideas, your query letters and your articles.
As adults, feedback is often difficult to accept, but you are hiring me as a coach and mentor to provide feedback. That's my job and that's why you're hiring me.
You're also hiring me so you can learn my proven sales process and marketing strategies. I will do my utmost to teach you everything I know about how to get your work published in magazines and on websites.
For this relationship to succeed and for your own success, clients are expected to follow my advice and carry out my recommendations and techniques during the contract period of the coaching. 

3.    You will do the work!  This means: 

You are expected to dream up your own travel story ideas. 

You'll create your own magazine distribution lists.

You'll write (and re-write) your own query letters.

You'll pitch your story ideas to the magazines on your list.

You will write (and re-write) your articles.
I will provide feedback and advice on all of these things, but I will not do your writing or any of the related work for you. I am here to guide you through a proven process to sell your articles to magazines and get your work published.
Any proven process only works if the process is followed. My job is to tell you what works and what doesn't work, based on my experience. Your job is to learn the process by doing it for the duration of our coaching contract.

---
This program is NOT for you if any of the following applies:

You have difficulty receiving or accepting feedback.

You don't like following a process.

You ignore advice because you read elsewhere about a different way of doing whatever we're doing.

You'd rather do it your own way.

Your writing is average or below average.



If any of items #1 - 4 apply to you:  There's nothing wrong with marching to the beat of your own drum, but you'd be wasting your money on coaching. So go forth and conquer – on your own.

If item #5 applies to you:  Find a creative writing class or a writing coach (or both) and improve your writing. Many successful writers started out by getting help with their writing skills. Being an excellent writer is a necessary first step before you can successfully sell your work. If you're unsure, send me an email with a sample of your work and I'll give you my opinion.

---
"For the last six months, Roy and I have been working together. During this time I have pitched articles to numerous publications, both print and online. I have had eight stories accepted. Working with Roy has taught me how to become more creative in my writing style.  Rather than straight facts, he has taught me to dig deeper into the story and discover new and exciting twists and to craft those into a story, as if I were sitting with my best friend over a glass of wine talking about my adventures.

I have also learned the importance of marketing. As Roy says, marketing is 90% of the freelancer's job. The better you market and the more you market, the more stories you get to write. I will be the first to admit that researching new publications is not easy, but the payoff is worth it. If you put the work in, then the publications will come.

Pitching publications was an area that petrified me. I look forward to the challenge now. I pitch even large publications. I may get rejected, but even in rejection, there are lessons to be learned.  I know that if I have questions, a quick email to Roy will clarify the issue.

If you are on the fence as to whether or not you need one-on-one coaching, I encourage you to take the plunge.  Roy will help further you in the writer's life."

Betsi Hill
Freelance Travel Writer

I'm ready to sign up!  How do I do it?

Coaching Testimonials

Here's what some of my coaching clients have to say about my coaching services:

"Roy's website and eBooks have been a great find for me.  They're an extremely useful resource. I've been using them to get the ball rolling with writing magazine articles and when Roy's coaching offer came up to "help me market my article" and access his "personal coaching", I couldn't sign up fast enough.

Roy really knows how the game is played and it makes all the difference.

So far I have learned how to properly prepare query letters and distribution lists, how to deal with editors, and how to work with the tourism, convention and visitors bureau's.

Avoiding little mistakes and responding to editors and others properly can be critical so having the luxury of a prolific industry expert like Roy to answer the numerous questions that come up has been invaluable for me.

His service is prompt and the price is extremely fair. The results of Roy's coaching over the last 2 month's have been amazing !!

I have managed to secure assignments with 6 magazines including Discover Britain, Renaissance, NW Travel, Kindred Spirit, and several online publications.  Not only are most of these paid gigs, I have already parlayed them into free accommodations, free meals, and free tours & attractions, just as advertised.  It's real and it's awesome!!

I highly recommend Roy's marketing assistance and personal coaching service to anyone looking for a fast track to breaking into writing magazine articles."

- Jed Vaughn, Travel Writer

---
"Roy is a tremendous coach with a deep bag of skills to help you on your way.  Whether you have needs setting up a routine, researching publications, developing ideas, writing queries, polishing your writing, advice on dealing with editors, marketing or just keeping you on track, Roy has the expertise to guide you.

As a teacher he knows how to lead you along the path.  In this competitive field his generosity in sharing his successful techniques is exceptional.  He has a genuine desire for your success.  

You will do the work, but he will be by your side.  Having an experienced set of eyes scouring your writing before you send it out, you will not be making errors.  But, since the work is your own, you improve where you need to and will soon continue on your own with confidence.

Whatever your needs or goals, I am sure you will get the guidance and help you are seeking if you sign on with Roy."

Deb Sittko, Travel Writer

---
"I worked with Roy at a moment when my writing had hit a wall. His advice and support not only was a boost to my confidence, but helped me to get back on track. Roy was always very quick to respond, and it was great to be able to ask all sorts of questions and get useful answers back."

Heather Tucker, Travel Writer

---
"It is indeed starting out to be a good week.  My article on Zihuatanejo has been accepted by Travel Mag to be published later this month!  This is #6!
Thanks again to a great workshop and Roy's expert guidance.
Folks, if you haven't signed up yet for his package, it is worth every penny.  This is really happening to ME!"

- Noreen Kompanik, Travel Writer

---
"I'll second that Noreen !!! I'm working on my 5th assignment and just getting ramped up. Worth every penny is an understatement for Roy's program. Congrats on your success and keep up the great work !!!"

Jed Vaughn, Travel Writer

---
"Roy Stevenson's mentoring service is the perfect solution for an aspiring travel writer.  After attending a travel writing workshop, I knew this was the career path for me.  Flexible work schedule, the ability to experience my local area and tropical destinations in a way I never had before, AND get paid to do it?  PERFECT!  

But . . getting started is tricky.  It can be intimidating.  It's overwhelming figuring out where to start.  This is where Roy comes in.

A seasoned, well-published Travel Writing God willing to share his knowledge for a nominal fee?  Sign me up!  I took advantage of all of Roy's programs.

First, I came up with a list of story ideas.  Roy gave me his opinions and I wrote my first query.  Roy critiqued it.  I followed his suggestions, researched my topic more thoroughly and sent him my changes.  

Then Roy tasked me with creating my distribution list.  He supplemented my efforts with a copy of his personal distribution list and other ideas of where to find suitable venues for my story.  

With Roy's query approval and a hefty distribution list, I sent off my first query.  I got my first paid assignment (3 stories!) from Canoe and Kayak the next day!  I repeated this process for my next story idea and the next.  And I'm thrilled to say I have 5 assignments with three different magazines for an upcoming trip this April.

Roy also showed me how to use my assignments for comps, and I've got freebies for meals and activities lined up for my trip!!  I'll have my first print bylines, and I'm finally starting to feel confident calling myself a Travel Writer.  Roy's mentoring has put me light years ahead of where I was just a month ago.  I highly recommend his programs!!"
- Tracey Schultz, Travel Writer
---
"Roy, I have just got my first commission with Australia and New Zealand magazine and it's all down to you."
"Thanks you again for your help and advice, Roy.  I learned all I know about pitching from your book!"

- Patricia McBride, Travel Writer and Author

---
"I've been kicking myself for not learning from Roy earlier. I had heard of Roy and his travel writing ability back in 2012, but waited until earlier this year to finally pull the trigger and contact him (2016). The monetary cost of that delay – not counting the umpteen strands of hair torn out in frustration – is easily in the thousands.

Prior to attending Roy's seminar and learning from his ebooks, I purchased several travel writing programs that sold me the dream but not the skills to market myself. I wasted a lot of time and money on curriculums that simply didn't work.

From 2013 to 2015 I traveled around the world with my husband and two teens. During and prior to that time, I had done a lot of ghost blogging and email marketing for online outlets. But hardly scratch the surface of the print and online magazine sphere. Since returning to the US, I've decided to make a shift to try my hand at writing for print magazines. I had the travel and writing experience, but needed to take it to the next level.

What made Roy's coaching different?  Roy can dissect a piece like a seasoned neurosurgeon in an operating room. He's not one of those Food Network critics who thrive on put-downs. Roy is encouraging. He points out flaws, then gives actionable solutions.
While attending his first seminar in Seattle in February 2016, Roy helped me change two sentences in my pitch. That winning pitch helped secure a one time ghost blogging gig with a major hotel chain. The result: A 500-word blog post for $350 (with only one minor edit). Not bad!"

Claudia Looi, Freelance Travel Writer

---
"I had previously sent out my query letter and received no replies.  When I learned about Roy's services I paid for him to help me— and the results were amazing!

Within a few days of Roy tweaking my query letter I had two editors contact me and commission my work.  He not only provided help with the letter but also sent me a list of possible magazines to query.  Both confirmations were from that list.

In addition Roy provided follow up advice when the editors had questions I wasn't sure about.  Without his help, I might have made some beginner mistakes and not get commissioned.
 
I highly recommend Roy's services to anyone. The cost is low and the results high.

He not only provided me with advice on the query letter but also a list of magazines that would possibly buy my story.  As soon as I sent it out I received confirmations from two editors the same week!

I believe even seasoned travel writers could learn a thing or two from Roy, but for the novice the advice is invaluable.  His fast responses meant I was able to make decisions on what to do immediately, and his continued advice when the editors had questions meant I was able to reply to them with confidence about rights and payment."
- Tim Campbell, UK Travel Writer
---
"I will second the enthusiasm for Roy.  He is a WONDERFUL mentor and teacher!
I want to take this time and space to give Roy a basketful of kudos.  He has helped me many times and I sense he has done the same for many of us.
A big THANK YOU from me and I am certain from many in this group.  Feeling motivated!"

- David Beres, Travel Writer

---
"I'm guessing I really CAN call myself a Travel Writer!!!  Roy - I have to tell you that I can hardly contain my utter excitement at FINALLY achieving what I have been struggling for!  Your help, encouragement and guidance have been priceless and I am so grateful for all you have done for me. THANK YOU!!!"

Betsi Hill, August 2016

Coaching Registration is currently closed.

Coaching:  How It Works

1.  When you place your order, you will be directed to a screen to download your Quick Start package.  Download any documents using links that appear on the screen.  The coaching package includes eBooks, and those links will be included, too.
2.  Read the step-by-step instructions found in the documents you download.  Then follow the instructions to kick-off your coaching session with Roy. 

3.  To get things started, send Roy the information requested in your Quick Start Package.

4.  Once Roy receives your email and the details for your coaching session, he'll reply back to you and get the ball rolling.

Coaching:  Frequently Ask Questions

Can you guarantee that my article will get published?


In order to get an article published you will need to do the work involved in pitching your story to publications.  If you don't get your article published, there are usually reasons:  a weak story idea, a poorly researched idea, a narrow distribution list, bad timing, or just bad luck.  


I can help you improve weak story ideas.  I may suggest that you need to do further research if your pitch seems superficial.  But it's your job to do the research and follow the different recommendations I give to you.
I'll work with you to create a broad distribution list to improve your chances of getting your story published in print or online.
But sometimes the timing isn't right for a story idea, or editors just aren't biting.  These things are out of my control and yours.  When this happens, you just need to move on to the next idea and we'll do that together until you get a story idea accepted by an editor. I'm happy to work with you on up to three different story ideas, regardless of how much time it takes us.
Will you write my Query Letter for me?


No, you will write the query letter and I will review it. 


My coaching philosophy is for you, the writer, to become independent.  Writing your own query letters is part of the learning process.  You won't learn the art of creating a compelling query letter if I do it for you.


What I will do is to coax and coach the best possible query letter out of you so you will learn how to do it yourself.   If you purchase The Complete Coaching Package, you will receive a complimentary copy of my eBook The Complete Guide to Query Letters for Travel Writers so you can see the query letters that worked for me, and use them as a template for your own query letter.

Once I've reviewed your query letter, you may need to do a rewrite or two, and then I'll help you put the final polish on it. 



Will you prepare my magazine distribution list for me?


Short answer: No. 

I will show you how to assemble your own magazine distribution list from the primary sources that I use.  I'll also review it and make other suggestions for expanding and refining it.  In some cases, I'll give you the inside scoop on the editor and his or her preferences if I've worked with that editor. 

When you purchase The Complete Coaching Package, you receive complimentary copies of my eBooks including print and online distribution lists to get you started, Fifty Websites that Want to Publish Your Travel Stories, and 100 Print Magazines that Want To Publish Your Travel Articles.


Can you guarantee that I will be paid for my article?

I cannot promise that you'll get paid for your article.  Whether or not you get paid is between you and the publications you pitch.  Some magazines and websites are non-paying publications.  It will be your decision whether or not to pitch these publications.

I also cannot guarantee how much you will be paid for an article.  Magazines differ enormously in what they pay.  Whether you are paid, and what you are paid is out of my control and completely between you and the editor or publisher.

Our first goal will be to get your story into print.  If the market isn't ready for your story, we'll place your article online.  I will do my very best to help you get your story published in one of these places.
If we fail to get your first story idea published online or in print, we'll choose another story idea and work on that one together until you get an article published.



Will I get feedback on my travel writing?

I'm happy to give you feedback on your travel story as part of the coaching or consulting packages.

How will I help?  I'll help you with article 'readability', and general travel writing technique.  I'll tell you where your paragraphs look tangled, where it will help to move sentences around to improve the flow of the story, and I'll point out any gross errors so that an editor is more likely to accept your article in the first round. 

I'll teach you my favorite techniques to help you polish your article before submitting it to the publication.


Spelling, punctuation and grammar are your responsibility.  Using your software tools will help you in these areas.

What work do I need to do? 

You'll be expected to come up with your own story ideas, create your own query letters, assemble your own distribution lists, send out your own query letters, write your story, and any other actionable work involved with getting your story idea published.


I'm here to coach you through the process and make recommendations to help you reach your goals. 
I'll be there with you every step of the way.  I'll get you moving forward when you're stuck.  I'll recommend some extra reading to get you up to speed.  I'll listen to your whining and grumbling about how freelance writing is harder work than you thought it would be, all with great patience and tact.


I'll show you what writing and marketing techniques work most effectively for freelance writers today.  I'll recommend the smartest marketing strategies for getting your work into print. 

Finally, I'll be the first person to congratulate you when you get your stories published!

Coaching registration is currently closed. 
I take new clients twice each year, usually starting in January for my 12-month program.
I also offer a 90-minute coaching session to travel writers who only have a few quick questions. This will be offered in early 2024 for a limited number of travel writers. 
Put your name on the interest list if you want to be notified when the next coaching registration opens:
More Testimonials ...

"I've just returned from the Billings, Mt area where I spent 5 days researching 2 articles that I have for NW Travel magazine.  Custer's Battlefield" a 400 word article and "Best of Billings"- a round-up piece 600 words.  Publication will be July and September respectively.

I was the recipient of free tours, lodging and quite a few meals, courtesy of the Montana CVB and others.  I will also be paid for the articles.

I have also secured articles for a trip I'm taking to UK this summer. Renaissance magazine, Discover Britain magazine, Kindred Spirit magazine and Travel.co.uk online magazine have all commissioned me to write 800-1400 word articles and I'll make about $1000.00 USD for them, besides any travel perks that I am afforded.

I couldn't be happier with the coaching I've received from the prolific magazine article writer Roy Stevenson, who not only is an excellent teacher but also has the tremendous amount of patience required to deal with me when it comes to technical stuff.  (I'm sure many of you who are new to the arena can relate ).

I highly recommend Roy's services.  Thank you, Roy !!!"
- Jed Vaughn, Travel Writer
---
"One day into reading your mentoring package and I am blown away!  My mind formulates a question and it is answered in your very next paragraph.
Very excited where this will take me as I plan to majorly ramp up my writing!"

- Noreen Kompanik, Travel Writer

---
"After being inspired by Roy Stevenson at a travel writing workshop, I subscribed to his weekly newsletter.  When he offered subscribers different mentoring options, very reasonably priced, I chose all of them because I figured I'd benefit most that way.

In the last 2 weeks I've had 4 article queries accepted by Canoe and Kayak Magazine and Cruise Travel Magazine - that's 4 paid stories for a trip I haven't even taken yet!!!!

I've done all the work, but he's guiding me every step of the way. Making suggestions about how to make my queries stronger, how to build up my distribution list, recommending other paid magazines to pitch, and checking my work.

With Roy's skilled guidance, this does not feel so overwhelming anymore. Highly recommend it!!!"
- Tracey Schultz, Travel Writer
Coaching Registration is currently closed.