Travel Writing Workshops
2023

Dates: TBD
We're still planning our workshops for 2023 but you can get on our interest list.
We offer our two premium workshops, Our Travel Writing & Photography Retreat and our Marketing Master Class for Travel Writers .

If you're looking for total immersion in the field of Travel Writing, join us for both workshops.

Join the interest list below:

Here's a little bit about each workshop:
Travel Writing & Photography Retreat
Are you a writer looking for hands-on experience to improve your travel writing skills? 

Do you want practice using your camera to help tell your story?

Are you interested in having some exhilarating discussions & soft travel adventures with a small, like-minded group of travel writers?

Would you love to visit one of the best cities in the United States for culture, food, history, atmosphere and fun?
We'll spend time together inside the classroom learning about travel writing and photography. There will be lectures, writing exercises, in-the-field tours, group readings & discussions, and hands-on experience to make quick improvements to your writing. You'll also receive one-on-one feedback & goal setting in a session with Roy.
You'll also learn how to produce quality photographs that editors will love. You'll practice by making a photo gallery while you're there to help you sell and tell your story.

You'll explore the city dreaming up story ideas, writing and making photographs to help you tell your story.  This is your chance to visit a new city, soak in it's unique vibe and brush up on your travel writing and photography skills.
Marketing Master Class for Travel Writers

Our popular Marketing Master Class for Travel Writers will follow after the Travel Writing & Photography Retreat. In this exclusive program we'll explore, in detail, every single step of my travel writing, pitching and selling strategy. It's only offered once a year. If you want to learn how to break into travel writing, sell your stories to reputable paying print magazines, and get paid -- you need to take this course!
This is your only chance to join us in 2023.
Other workshops gloss over the details, but that's not how we do things around here. You will walk away from this program knowing exactly how to get sensational paid trips around the world and sky-rocket your travel writing success – even if you're starting at $0.

Each workshop is limited to a small number of participants to guarantee a high quality experience and allow plenty of time for interaction between your instructors and fellow writers.

Our Marketing Master Class for Travel Writers is the BEST of its kind, ANYWHERE!  Our "graduates" have an excellent success rate, with most getting their stories into paying print media.
If you want to learn how to become a real travel writer & see your articles & photographs in glossy print magazine and journals, our master class will help you do that.

The Complete Package - 2 Workshops at an unbeatable price:
The Travel Writing & Photography Retreat and
The Marketing Master Class

If you're ready to immerse yourself in the two most important skill-sets in travel writing - writing and marketing - you'll want to sign up for The Complete Package. We've never offered these two workshops together before, and we may never do it again.
This is your chance to launch your travel writing career with the best information available - and to know exactly what to do when you're back home. The Complete Package has it all at a heavily discounted early bird price.
You can take BOTH workshops. You'll spend the first four days working on your writing craft and your photography skills. Then, in the last three days you'll learn exactly what you need to do to sell your stories. You'll also learn how to use your assignments to get complimentary travel perks.
Scroll down to read our wrap-up report about our 2022 workshops, who attended, what the writers received, topics we covered and more . . .
---
---
Report from Our
2022

Workshops in Charleston, South Carolina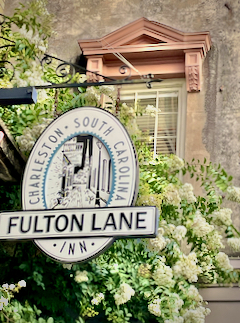 On June 25, 2022, we wrapped up our 4-day Travel Writing & Photography Retreat and our 3-day Marketing Master Class for Travel Writers hosted at the Fulton Lane Inn in the heart of historic downtown Charleston, SC.
The workshops were a resounding success!
The Writers Came From Nine States 
Eleven excited travel writers & photographers from 9 States attended the workshops. They traveled from Texas, Florida, Washington, Alaska, California, Maine, Illinois, Oregon and Massachusetts.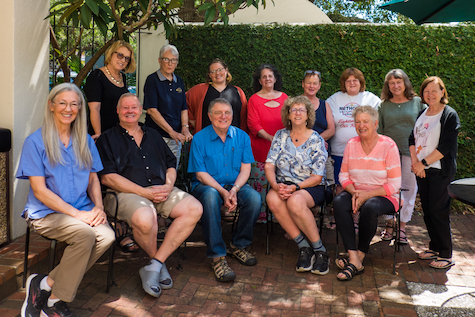 Many Participants Are Already Accomplished Writers
Janet Rae-Dupree, for example, has been a news reporter, sci/tech correspondent, health/medicine writer, and freelance contributor to dozens of newspapers and magazines over the past four decades.
Sharon McLeod has spent over thirty years delivering manuals for high tech products.
Kate Dreger is a corporate communications director.
Emily Corak has a freshly minted Master of Fine Arts.
Donna Hall worked in public relations and marketing for 20 years. She is the author of a travel website about Homer, Alaska. https://www.homerbythebay.com
Ava Kabouchy is the author of a book on her four years in Saudi Arabia, "Wanderlust, A New Lease on Life in the Kingdom of Saudi Arabia".
She also recently published "Where in the World is Grammie Now? The Adventures of a Globetrotting Grandmother", a book for young readers and their grandmothers. Her superb travel photography can be seen at http://www.avakabouchy.com/about-the-photographer/
Angela Dowdy has a travel website, www.embracesouthernstates.com and writes about people, places, food, and art in the Southeastern United States.
Bonnie McKenna was travel writer for Tribune newspaper for five years and now freelances for Scuba H2O Adventure Magazine, X-Ray Dive ezine and has also been published in TravelWorld International Magazine.
Jill Friedman writes for various online and print magazines including Maritime Executive, Brazos Monthly, Travel Awaits and Sidelights. Jill's book "Sail Around the World - and Get Paid For It" is soon to be self-published on Amazon.
This powerful and impressive depth in their writing backgrounds, their work experience and their enthusiasm made this class a joy to teach.
Topics We Covered
What is Good Travel Writing?
How to Develop Travel Story Ideas That Will Sell
How to Create a Sense of Place With Photographs
How to Craft a Compelling Lede & Summary
Sharing Our Ledes
The Most Common Travel Writing Mistakes
Ten Tips for More Creative Travel Photos
Active vs Passive Travel Writing
Tips for Writing Active & Engaging Travel Stories
How to Research & Write Enticing Travel Articles
How to Edit Stories Before Submitting Them to Editors
Travel Photography - What Magazine Editors Want
How to Turn Creative Sparks Into Compelling Travel Stories
Sharing Charleston Story Ideas
We also took a field trip to Charleston Convention & Visitors Bureau to collect travel story ideas. Everyone returned to class with a list of exciting and unique ideas. They each chose one story idea to research further and write about.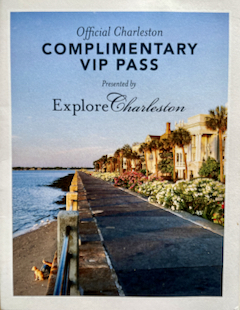 We Were Gifted Complimentary Explore Charleston VIP Passes
Charleston Convention & Visitors Bureau gifted the participants an Explore Charleston VIP Pass that granted them complimentary entry to 22 of the city's top attractions including the Charleston Museum, Magnolia Plantation & Gardens, Boone Hall Plantation, Old Exchange & Provost Dungeon, Old Slave Mart Museum, Patriot's Point Naval & Maritime Museum and 5 historic homes. The combined value of these entry fees is in excess of $500!
And, boy, did they make the most of this gift!
Despite the onset of hot, humid summer days the writers buzzed around Charleston and environs like hyperactive bees, hoovering up the tourist attractions. They had a blast!
By the end of the week, everyone had a publishable front-of-book travel piece to pitch to travel magazines.
What They Got
eBooks
The Art & Craft of Travel Writing (Value $14.95)

Find Your Niche:  Uncover Your Most Meaningful and Valuable Writing Opportunities (Value $12.95) 

The Complete Guide To Query Letters For Travel Writers (Value $19.95)

How to Land Press Trips (Value $49)

The Complete Guide to Marketing & Selling Your Travel Articles (Value $99)

One-on-one Coaching With Roy — All participants receive a post workshop mentoring/consultation with Roy on one story idea. Roy walks the writers through the process of how to get their stories published. (Value: $750)
Our Guest Speaker was Kourtney Jones, Media Director, Charleston Convention & Visitors Bureau (CVB). Kourtney's presentation on working with CVBs on travel assignments was a smash hit! Her advice was spot on & she really opened up to us with insider advice & secrets about working with travel writers.
Are Our Travel Writing Workshops The Best In The World?
We think they are!
Don't miss out on our 2023 travel writing workshops!