Types of Travel Stories
to Help You Find Your Niche

The beauty of travel writing is that you can write an article about almost every aspect of your travels and find a home for it somewhere. This page will give you some idea of the types of travel stories you can write and sell. It will also give you an idea of some of the terminology used in the travel writing industry.

There are some common themes for travel articles. For example, some travel articles that focus on "the best" that a place has to offer, and other travel stories are based on specific areas of interest.  This might include things like luxury travel, adventure travel, beer and wine, just to name a few.
Additionally, you can develop a list of writing genres unique to your own areas of interest.
Expanding your writing genres has a lot of benefits.

Common Themes for Travel Stories

One of the most common types of travel stories is known as a "roundup".
The standard travel roundup piece gives an overview of a place and a brief insight into each of the attractions it has to offer.  Researching these stories will keep you busy because you'll be squeezing a visit to all of the attractions a place has to offer in a very short time.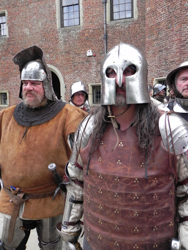 Many magazines snap up stories about unusual attractions.
I once submitted a story about the mysterious Oregon Vortex at Gold Hill, Oregon, to a magazine. In this place the bizarre is commonplace: people change height in relation to each other as they walk along a piece of wood set into the ground, a broom stands up by itself in an old mining hut, gravity feels stronger in some parts of the Vortex and pulls you around, golf balls appear to run uphill, and other strange things.  This is an unusual attraction story.

Weekend Getaways stories are very popular in urban and regional travel and lifestyle magazines. These are usually about places within a few hours' drive of home.

Bed & Breakfast review articles find homes in upscale travel and lifestyle magazines, for an audience that enjoys luxury travel and peaceful surroundings.  Many B&B's are upscale and qualify as luxury travel.  If you want to know how I got into this well-pampered niche, you can read my story and the steps you can take to get started in luxury travel writing.

Art and Architecture stories describe some of the most notable buildings in a city or town and describe their history and decoration. Many stories have been written about the influence of Spanish artist Gaudi in Barcelona for example, and many stories have been written about Frank Lloyd Wright's designs and interiors. I recently wrote a story about the large number of beautifully restored Victorian homes in Port Angeles, Washington.

Historical Account articles tell about a place and what it looks like today. I have written a number of these stories, a recent one being in International Living magazine about the re-enactment of the Battle of Tewkesbury, at this small town's annual medieval fair.  I wrote a separate article about writing historical travel articles.

Eco-Tourism has become a popular topic and your story does not even have to be completely about a green resort or attraction. It could touch on a resort that uses sustainable practices to preserve the environment. And it could be part of a roundup article.
Festivals and Special Events are a favorite topic for travel writers because they're fun and exciting.  But not all festivals and special events are unique enough to interest editors.  Here's some advice about how to pitch these interesting and fun stories...

When To Go articles tell the reader the best time to visit a place to avoid the crowds and harsh weather. For example, many writers describe a city in Europe in the shoulder seasons (spring or fall) when the summer tourist rush had receded.

Getting There and Getting Around stories tell a reader how to travel to a place, and what transport is available once they are there. Such articles describe airlines that fly to the destination, how to get from the airport to the city without being ripped off by overpriced taxis, and how to use the subways, trams, and buses in the city. Such stories also tell about walking tours that the reader can take to see the most important sights.

The "Best" Travel Stories
A best attraction story focuses solely on a place's top attraction and provides some detail about it. For example, if you consider the Eiffel Tower to be Paris's main attraction, you would write about its history, what it looks like today, and about your experience and the views when you went up the tower.

A best tour story covers an outstanding tour or activity that stands above all others in the region. On a recent visit to San Francisco my audio guide tour of Alcatraz prison and Island blew all the city's other tourist attractions away (and that's hard to do in San Francisco!). Your story would describe such a tour and what made it so outstanding.

Best eats articles usually run as short front-of-the-book stories, and cover a particular restaurant, food theme, or an area with a high concentration of eating establishments. I have written brief 250-word restaurant descriptions for Coast Food & Arts magazine, in which I described the restaurants' flagship dishes, and their ambience and service.

Best shopping stories are popular with women's magazines and tell about your shopping experience in one particular shop or mall, or a particular market.

Best lodgings articles are always popular with travel magazine editors. I recently finished a 15-day tour of the Pacific Northwest's most rustic luxury lodges for a regional travel magazine. My story described each lodge, the rooms, the surroundings, its restaurants and spas, and the features that made each lodge so unique.  This is but one aspect of luxury travel.

Almost anything can become a "best" travel story. Use your imagination - what are some of the best things you've experienced when you travel?  Thinking about these things will lead to luxury travel story ideas.

Travel Stories Unique to You

Another type of travel story focuses on your interests and passions. In my opinion - these are the best kinds of stories because you're writing about something you love, and traveling to a place where you would want to go anyway.  And you can take it a step further with your own specialized writing genres.  This is my favorite way to get published more often.
Try writing museum stories.  That's one easy way to break into travel writing and earn money while you do it.
Another easy genre for freelance travel writers is writing for boating magazines and other nautical publications.  If boating isn't your thing and living overseas is your thing, you can write for expat magazines.  It's an easy niche for novices.
Instead of things that float, maybe things on wheels is more interesting to you. An overlooked niche is Writing about vehicles such as automobile museums. Since 2011 I've written 25 automobile museum articles - and got paid well for them!

And if fitness and health is your thing, you might want to check out my article about breaking into fitness magazines.
Surely you've got your own list of interests and passions -- use them to develop your own niches and genres.

More related articles that will interest you:
How to Dream Up Story Ideas that Sell

Travel Stories about the Luxury Niche
Expand Your Writing Genres: Five Ways to Write With Authority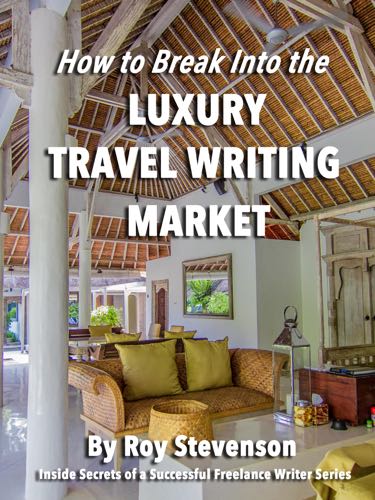 If you want to break into writing about resorts, luxury hotels, villas and spas, my 12-chapter, 130-page manual, How To Break Into The Luxury Travel Writing Market tells you how to do it. It walks you through each step of the process. You'll learn how to get luxury travel assignments and leverage them to land luxury travel trips. I've used these techniques to land assignments at dozens of the finest luxury resorts and spas in the world.

This manual contains an up-to-date list of 150+ print magazines and travel websites that publish luxury travel articles. It's the most comprehensive list of luxury magazine outlets you'll find ANYWHERE. Having immediate access to these lists alone is worth the price of the eBook, saving you hundreds of hours of research.

---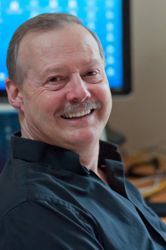 Roy Stevenson is a professional travel writer and the author of www.PitchTravelWrite.com.  Over the past ten years, he's had more than 1000 articles published in 200 magazines, trade and specialty journals, in-flights, on-boards, blogs and websites and has traveled on assignment around the U.S. and to dozens of international destinations.

---
IF YOU ENJOYED THIS POST, GET UPDATES.  IT'S FREE.