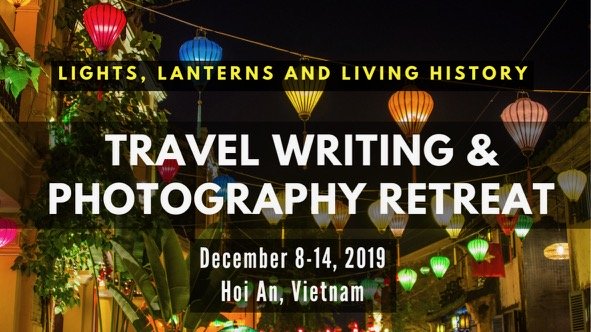 Travel Writing Tips:
Roy's Answers to
Your Travel Writing Questions

Here are my best travel writing tips in answer to questions I've received from travel writers:
Gathering Information About Destinations

Hi Roy - I'm wondering how you gather the information about any given destination?  Do you use an audio recorder or take written notes, or what?

When I'm on assignment I use several methods to collect information about my destinations:

1. Photographs.

I use my camera to document every place I go.  I take shots for editors to use with my article, but I also take numerous photos of many other things.

For example, if I'm doing a museum story I'll photograph the artifacts and then the reader cards that contain relevant information about the artifact.  That way when I get home I have that information available on my computer as a reference.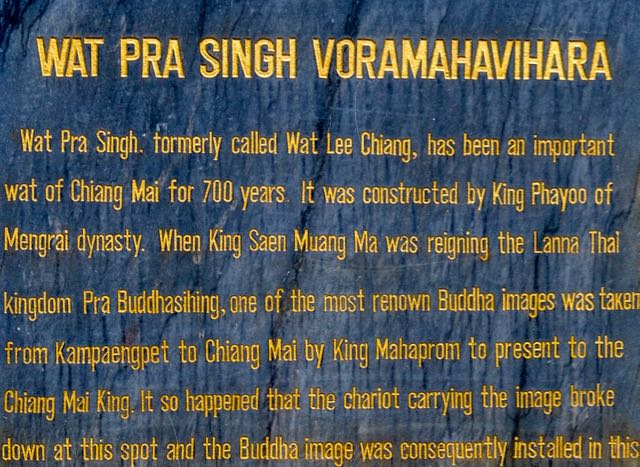 I also take photos of entrances and background information when I visit a new place. This kind of photo helps me keep my galleries organized, too.
Also, when I'm writing my story about the destination or attraction, I usually display a photo on the side of my screen, and then describe it while looking at the place.

2. Handwritten Notes & Recordings.

Yes, I know it's old-fashioned but I take extensive written notes in my notebook.  It takes longer but I prefer to work this way because it gives me time to think about the answer.

If I'm interviewing a person I prefer to take longhand notes.

I also use a digital recorder (or a recording app on my phone). 

I recommend using both methods.  If a conversation is recorded you have the details to go back to and check your information, or get accurate quotes. 
But if you also take written notes you have those key points at your fingertips when you're working on your article.

3. Internet Research.

Before I visit my destination I do a lot of research on the Internet. I've found that no single website provides totally comprehensive information about my destinations, so I scan several websites. 
Once I start seeing repeat information, I know I've mined the websites thoroughly.

While I'm researching on the World Wide Web, I copy and paste the juiciest information onto a blank page and compile a sort of unofficial "guidebook".

I'll reference this information when I'm writing my story.

4. Guidebooks.

I use guidebooks extensively.  Guidebooks get a bad rap from people who believe that the Internet is the ultimate font of knowledge. Certainly there's plenty of information floating around out there in cyberspace, but you should always remember that anyone can place anything on the Internet, so what you're reading isn't necessarily accurate.

I've found that a good guidebook usually contains everything worth seeing and doing at a destination. And, guidebooks are fact-checked by editors before they're published, so they have a screening mechanism in place.

Call me old school for using guidebooks, but they still work for me. 

If I'm writing a roundup article I'll use my guidebook as a checklist to make sure I haven't left anything important out of my story.

Anyone who has lugged guidebooks around on their travels knows they are heavy and cumbersome. My solution is to photocopy the appropriate pages and discard them piecemeal as I travel. 
My wife scans important pages and downloads them to her mobile devices.  That works, too – a green solution.  Then she deletes the file at the end of the trip.

5. Tourist Brochures. 

Tourist literature and brochures help me out tremendously. They often contain gold nuggets of information that you won't find on the Internet or in guidebooks.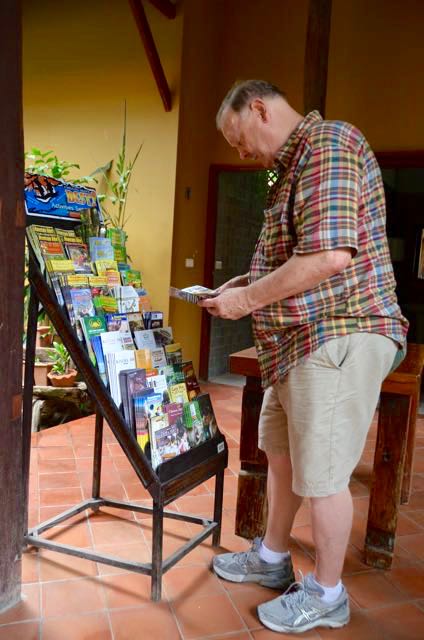 I stop at all brochure racks at destinations. You never know what new attraction or story idea you'll find!
Like guidebooks, tourist literature can be heavy and take up important space in your luggage.  If I'm on an extended trip, I usually mail a stack of brochures back to U.S., along with other heavy stuff I've picked up like books and magazines. 

When I sit down to write my story, I have no regrets about the inconvenience and the cost of mailing it back home. 

So that's how I collect information about destinations, before, during and after my press trips. 

---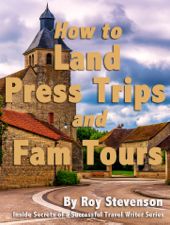 Special Report:
How to Land Press Trips and Fam Tours
I've written a guide about how to land press trips and fam tours.  It will tell you everything you want to know about how to get into the inner circle and get invited on regional, national and international press trips. 
---
Travel Shows and Expos

Hi Roy - This weekend, AAA is sponsoring a travel expo in Columbus, Ohio and I intend on going, just for the exposure.  Is there anything that I should look to do or try and obtain being a novice writer?  If so, please advise.  The exhibitors appear to be regional and it looks like there will be a sizable number of booths.  Let me know what you think.  Thanks.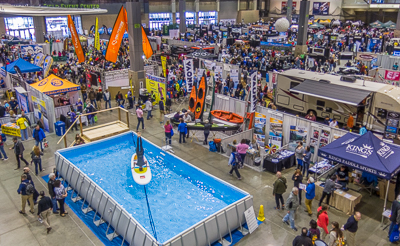 A:  Here's my step-by-step approach to travel expos:

1. At the expo, look for destinations, towns, cities, & tourist attractions, that interest you.

2. Introduce yourself as a travel writer to the exhibitors.  Not necessary to tell them you're a beginner, although they may ask where you've been published.

3. Mention that you'd like to visit, and ask if they help travel writers with assignments with comped accommodation, meals, entry to attractions, etc.

4. Ask if they have any press trips coming up.

5. If they respond positively to items 3 or 4, give them your card, take theirs, and let them know that you'll be back in touch when you round up an assignment or two.

6. Rinse and repeat with other vendors that look interesting.
Also, don't be tempted to fabricate assignments, or "enhance" your background.  Just tell them you're a travel writer and leave it at that.  

I wrote an article about travel shows where you can find more detailed information. 

Bad Experience on a Press Trip

Hi Roy - I ran into quite a problem on a press trip.  I had been with a PR firm who had press trips I always enjoyed.  They were run well despite the usual wake up early, arrive back to the hotel exhausted and late - but I was used to that.

However on this one particular trip, the motel was terrible.  I asked for help with my luggage since there was a very long staircase to negotiate.  I was told to do it myself, despite explaining that I had knee trouble. 

I also asked for a wake-up call at 6:30 am the next morning and was told, "We don't wake up that early." 
The room was terrible - dirty carpeting, dust all over, spotted drapes, my mattress sagged, etc.  I took a few minutes to check around the motel and although they advertised an indoor pool, there wasn't any water in it.

When I got home, I wrote up the motel experience on a popular hotel review website.  I felt I had to write honestly about how bad it was, how they refused to help get my luggage or send a wake-up call, especially since there are numerous other places to stay in that town.

Two days later I received a phone call from the PR person who led the trip.  He was irate and screamed at me for writing the bad review.  He said I had a huge nerve in bad-mouthing the motel because "I didn't have to pay for anything".

I told him it was my duty to warn readers of the conditions I found and again he repeated it was a free trip.  I told him it wasn't "free".  I had to work hard for several days obtaining information on the sights and history of the area and it was work, not a vacation or a 'free' trip.

He continued screaming, saying I would no longer be on his list of invited writers, and finally I just hung up. 

How would you have handled this situation?

A:  I'm sorry to hear you had a bad press trip experience.  I've never had a similar experience so I'm answering this from the viewpoint of what I would do if I found myself in a similar situation.

The first thing to do is let the PR person know that you're having a bad experience during the trip, so he can do something to fix it on the spot.  Maybe he can help carry your luggage, for example.  Or maybe he can move you to another hotel.

Also, for any physical limitations, let the PR person know in advance of the trip so they can make arrangements for that.  If there were other hotels in the area, they could have tried placing you in a hotel with an elevator, if they knew in advance about this.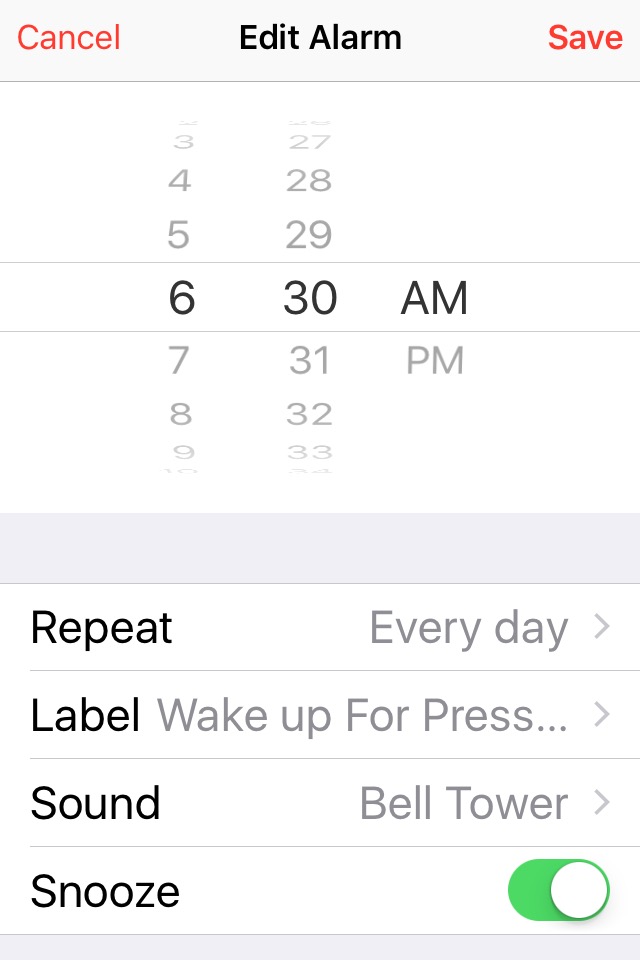 When it comes to alarm clocks, I always use my phone as backup even when a wake-up call is available.  I've learned from experience that hotel wake-up calls are not always reliable (even at 5-star hotels), so I make sure I have my own alarm.

Finally, I don't write hotel reviews for places I stay on press trips.  It's one of my business policies. 

Travel is not perfect, even on a press trip.  There's always something that goes wrong or doesn't happen as expected.  I don't dwell on negative experiences.  I simply leave them out of the story.

My business policy is to write about things I enjoyed about a place, so other people will be inspired to enjoy those things.  I recommend that every writer needs clear business policies on a variety of topics and wrote a two articles about having your own policies:

Business Policies for Travel Writers

Business Policies for Press Trips

Remote Travel Writing
Question:  Recently a writer asked my opinion about "remote" travel writing.  He asked, "can I write about a place without actually visiting it?"

A:  Back in 2008, Seattle travel writer Thomas Kohnstamm exposed the dark underbelly of professional travel writing in his mildly amusing book, Do Travel Writers Go to Hell?

Kohnstamm claims that many guidebook writers are not paid enough to visit the country they're contracted to write about.  So, they write the guidebooks "remotely".

These "remote" writers do their research online, or by phone, and from books—even from interviewing friends who visited the place.  When these guidebooks are published, thousands of people buy them.  The reader believes the author has actually experienced the destination first hand and is therefore an expert.

I believe this practice is deceptive for non-fiction travel writing.  It's fraudulent.

Likewise, when you read a destination story in a travel magazine, you believe the writer is telling about a personal experience, and you are getting authentic and up-to-date information.

I don't see how a "travel" writer could do this remotely (without visiting the place) and do an adequate job of it.

Imagine if you write a query letter to an editor and say, "I have no intention of ever visiting this destination but I want to write about it".  Do you think a professional magazine editor would be interested?  My guess is the editor will think the writer is an amateur, or worse.

When I write a query letter, I tell the editor when I'll be visiting the country or destination, and what angles I expect to write about.  It's clear that my article will include my experiences during my time at the destination.

I also don't know how a writer can expect to capture the "ambiance" and "feel" of a place without visiting it.  Travel stories that don't describe the destination's atmosphere generally read like advertorial and sound wooden.  

Most travel writers don't have the skills to bring a place to life without visiting it.  Articles written remotely tend to read more like a research paper about the place.  Boring. 

You can search Wikipedia and travel websites for more enticing stuff.

If you're thinking about taking a vacation to a new destination, whose knowledge do you value - people who have been to that place, or people who haven't?  Obviously, you want to hear from people who know about the place - who have been there. 

A person who hasn't been to a place doesn't have any knowledge, experience or credibility.

On the other side of the coin, there's an old adage that says, "If you're going to bluff, be brazen about it".  Some remarkably good travel writing has been created in the fiction genre.

Talented writer James A. Michener employed a whole team of researchers to compile information about the destinations he wrote about in his novels. 

And German writer, Karl May (1842-1912), also had resounding success with his "remotely" written novels about the American Wild West, back in the 1890s.  With very few exceptions May never visited the places he described in his books. 

But these works were fiction.  The readers know this.

It's different when you're writing a travel article for a magazine.  The expectation is that you have visited the destination you're writing about.  Travel editors look for authenticity. 

As a sage editor once told me, "Don't get cute.  There's no substitute for good old-fashioned story pitching, then traveling to the destination and writing about it". 

It's why I named this website PitchTravelWrite.com.  It sums up an authentic and professional approach to travel writing where the readers and the editors believe you are writing about your real life travel experiences - because you are.

Following Up With An Editor

Hi Roy - Four weeks ago I pitched my story to a magazine that I thought would be a perfect fit and because the magazine pays well. It's a popular, high circulation glossy and I really want to see my story in this magazine. 
I have not heard back from the editor.  How long should I wait to hear back from the editor?  Should I send her another email?

A:  I don't think you should hold out in the hopes of placing your story in one targeted magazine, no matter how much you want to be published there.  I'm a big believer in querying as many magazines as I can find. 

After four weeks, it does not seem that this editor is interested in your story, so I would move on and pitch a whole bunch of other magazines.

Holding out for larger, well-known publications are not likely to pan out.  High paying magazines are very competitive.

Typically if an editor is interested in your pitch you will hear back within a few days.  You should keep pitching other magazines.

I'm not sure if you would gain anything by sending her another email, but you can try.  If you decide to send her a follow-up email, ask her for a decision.  Here's an article I wrote about unresponsive editors to give you more thoughts about your situation... 

Pitching Editors from Your Past

Q:  I have worked with several magazine and newspaper editors in the past, but some of the magazines have folded, some of the editors have changed, and some of the magazines have changed their editorial thrust.  It used to be so easy to sell my stories to these editors.  What should I do?  Should I keep pitching them?

A:  You are correct that you can no longer rest on your laurels and assume that editors you have worked with in the past will continue to snap up your story ideas.  Publications change, travel writing has become more fluid, and magazines and newspapers have taken serious hits from the Internet over the past few years.

I'd suggest you blast your queries out to every magazine that seems to be a good fit for your story - don't limit your queries to editors you know, especially if they're not responding.

I'm afraid the days of being selective in travel writing have vanished. Certainly there are plenty of full- and part-time travel writers out there that still maintain a solid working relationship with editors.  But, wise freelancers always increase their outlet base as a hedge against magazines failing, editors changing, and editorial thrust taking new directions.

Be aggressive in approaching several magazines for each story idea, and don't forget about magazines in different countries that might also be interested in your stories.

Here are some other articles related to this topic: 
Simultaneous Submissions: Sell More and Do It Faster
Earn More: Sell Your Travel Articles Around the World
Coping Strategies for Travel Writers:  When Editors Change...

Length of Your Query Letter

Q:  How long should my query letter be?  I have plenty of interesting information to put in the query letter, but think it might make it too long. 

You should take as much space in your query letter as you need to do justice to your story idea.  I don't put any constraints on the length of my query letters.  Instead, I try to paint a picture in my queries and use as many pages as it takes to do that.

You can see a sample query letter in this related article ...

---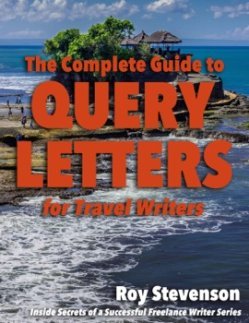 There's no need to struggle with writing a query letter. 
Here's a guide that tells you everything you need to know, along with 20 sample query letters that you can use as a template to help you write your own queries. 
It's a steal at less than $20. 
---
Requesting Writer's Guidelines from Editors

Hi Roy, I have a question about sending an email regarding writer's guidelines.  When sending an inquiry for the guidelines, should I write a little about myself?  Or should I just request the guidelines with minimal info?

I have sent out a few emails to editors requesting their guidelines, but still haven't received any response.  Love reading your website and newsletters, great information.

A:  Always look for the magazine's Writer's Guidelines on their website before writing to an editor.  In most cases you'll find it tucked away somewhere on their website.  It can be listed under "Writer's Guidelines", "Contact Us", "Write For Us", or any number of other titles, so be sure to dig around for a while. They pop up in all sorts of unexpected places.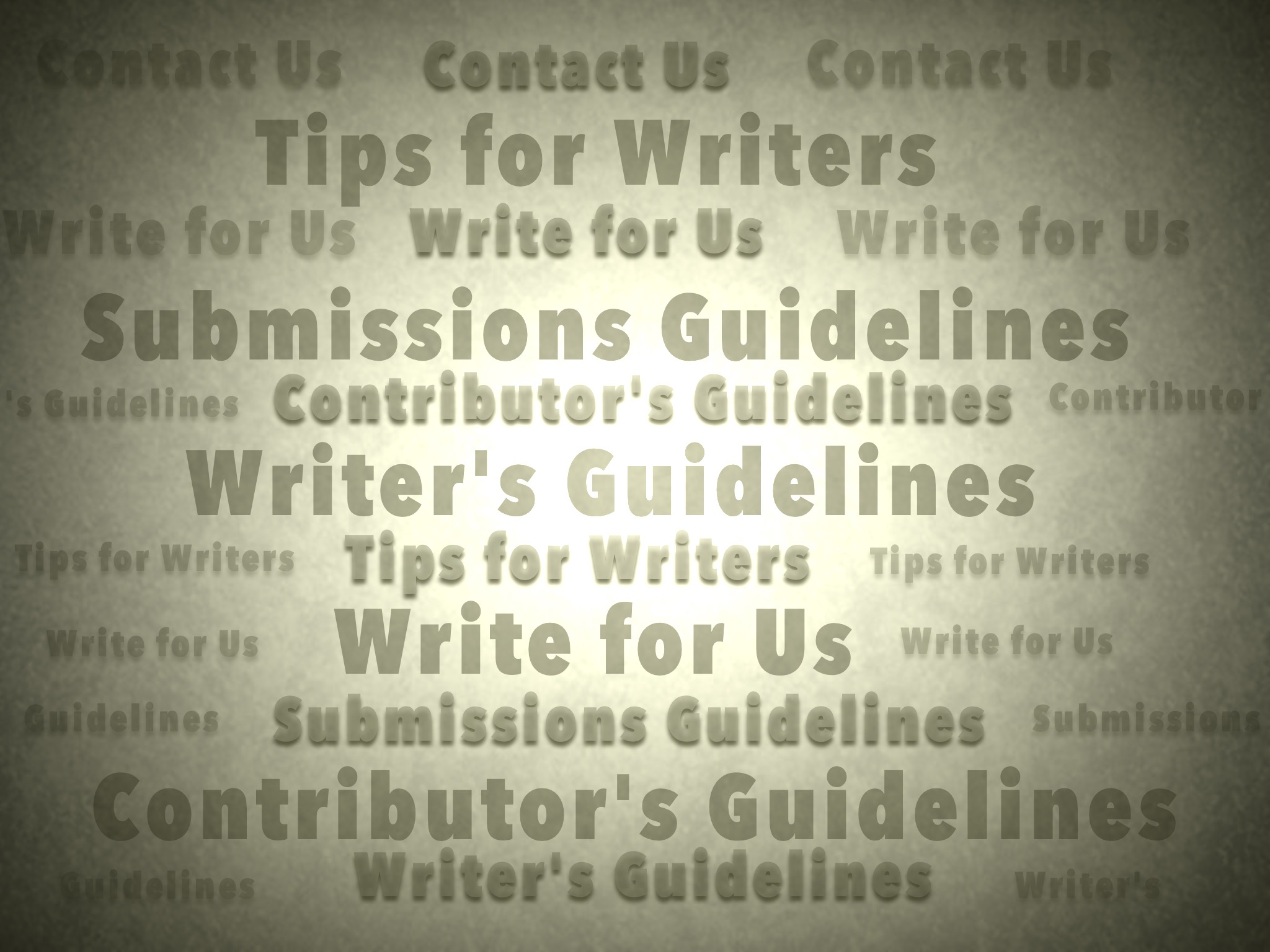 If there are no Writer's Guidelines online, then email the editor to request a copy. If the editor does not reply, they probably don't have any official writer's guidelines.

Or, if the editor doesn't reply in a timely manner (say a week, or 10 days at most), then assume they don't have written guidelines.

Many magazines don't have writer's guidelines, online or in print.  If this is the case, you have to fly blind and send a query that you think is appropriate for the magazine's voice, 'social' strata (budget travel vs. family travel vs. luxury travel), article length, etc.  You can determine this by reading through a few back copies of the magazine.  It won't take long to figure out what the magazine is about.

When you write to an editor, I don't recommend putting any personal details in your request letter.  Just keep it to a simple one or two sentence request, such as;

"Dear (Editor's Name), I'd love to pitch your magazine some travel story ideas.  Please send your writer's guidelines as an attachment, to my email address. Many thanks. Best Regards, (Your Name).

You're not pitching the editor a story, so there's no point in sending information about your travel writing. You'll do this in your query letter.  You can learn more about this travel writing tip and writer's guidelines in this article on my website.

Securing a Letter of Assignment (LOA)

Hi Roy - I met you, at the San Diego conference, along with several hundred others.  I've been sending query letters and follow up letters, and getting good results.  My question is regarding not only "where" but "who" to contact for the letter of assignment?

I will be traveling after the holidays to several locations of South Florida and to some islands, and a letter of assignment could certainly help in obtaining comps.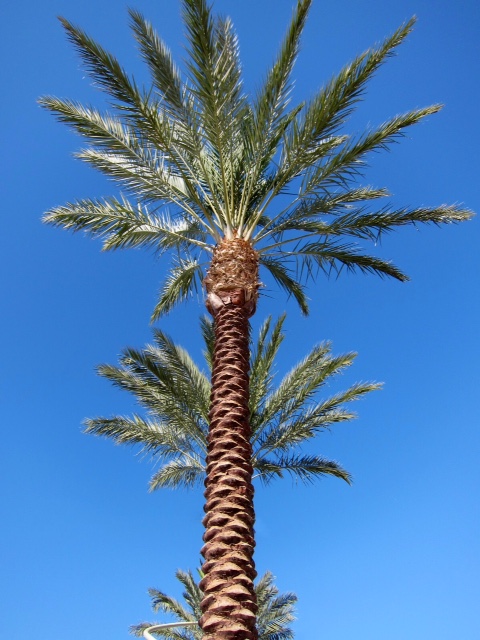 I read every word you write in your weekly newsletter and certainly respect your comments.  Let me know what I might do to get the letter(s) for my travels.  I have had nine articles accepted, but I am waiting for confirmation of publishing status.

A.  Congratulations on your fast success, and securing those assignments.  Very impressive!

It sounds like you pitched some magazine editors and they have replied, saying they would like your articles and will publish them. 

First, be sure the editor is commissioning your articles, versus some vague "I'll have a look at them and might publish them" comment.  If the email is too vague, you need to email back and ask if there is intent to publish.

To keep it clean and tidy, you can send an email to the editor requesting an "official" email from him.  This email should state that the editor has intent to publish your article when you submit it to them (subject to receiving a well-written, publishable article, of course).

Once the editor officially commissions your article, the acceptance email will suffice as your Letter of Assignment.  This is what I use for LOA's, to get complimentary travel all the time.

The Visitor's Bureau Media/PR people want to see that you have an outlet or two interested in publishing your proposed stories.  They need some sort of confirmation or proof that you do indeed have outlets, as you claim.

Once you receive the "acceptance" email back from the editor, you can simply forward it on to the Visitors Bureau media/PR rep at your destination.

When corresponding with the CVB or tourism media rep, you need to outline your assignment requirements.  Tell them what you need to see and when you will make the trip so they can help with your itinerary.

This little email dance with editors and Visitors Bureau media reps is too lengthy for me to comprehensively answer in this travel writing tip page, but you can learn more in my eBook, How To Land Press Trips and Fam Tours.

There's a certain protocol involved and if you mess it up, you'll miss out on some nice complimentary travel gigs.  Beginners do tend to be overzealous and turn the Visitors Bureau people off, which can result in you paying your own way for your trip.

My eBook covers all the detailed information you need when corresponding with CVB's and media reps, make sure you do it right.  How to Land Press Trips and Fam Tours can save you thousands of dollars on future assignments and is a very small investment for the value received.

Reselling Your Travel Stories

Hi Roy - can a travel writer resell a travel story after it's been published?

Yes!  Resell all your stories, unless you've signed a contract giving away your right to do this.  As long as you've retained your rights, then resell them in U.S. and around the world.  Resell the story to the same type of magazines in different countries.  For example, my running articles are sold in Australia, Canada, the U.K., and the U.S.

I've written several articles about Reselling, Repurposing, Repackaging your articles.  They are all published on this website, www.PitchTravelWrite.com and will give you more complete information about reselling your articles and earning more by selling them around the world.  Here are the links for more detailed information:
Five Ways to Sell Articles More Successfully
Earn More by Selling Your Articles Around the World
The Art of Reselling Your Travel Stories

Negotiating Pay with Editors

Hi Roy - I've heard that freelance writers should negotiate with editors about payment for their articles.  Should I do this?

A:  Some freelance experts suggest that you negotiate your fees with editors.  But, generally, I don't haggle with magazine editors over their payments, unless I'm prepared to withdraw my article from their consideration. 

Editors have budgets and guidelines for paying their writers, and I go along with the rates they advertise.  I haggled with an editor once and got an additional $50 for my efforts, so it's possible to do this, but generally I don't think it's worth the effort.  I prefer to accept what the editors offer.

Rather than squeezing more money out of one editor, I like to find other editors that will be interested in the same article or a similar one. 
To make the most money possible from each article, I use techniques like reselling, repackaging and repurposing to earn more from each one.  See the links referenced in the answer to the travel writing tip above for more information about how I do this to earn more for each story I write.

Simultaneous Submissions

Roy, I met you at the travel writer's workshop in San Diego. I have since purchased every resource you have published and they have all been extremely helpful. I am a new writer that until last July had only worked in the Equine niche, where my work has been in demand. Now I'm adding travel, jewelry, history, and profiles to my endeavors.

You mentioned doing simultaneous submissions. I like that approach.  It limits the opportunity for an editor to hold your article, or idea for one, hostage for weeks. That has happened to me twice. What I'm wondering is what reaction have you gotten from editors when they realize they are not the only publication you pitched your article to.

I have been told by a publisher and an editor that this practice is frowned upon.  My own thought is that it is necessary.  I look forward to your response.
A.  Things have changed tremendously since the old days when the appropriate thing to do was pitch each magazine editor sequentially. In other words, the freelancer would send their query to one editor, wait for their reply, and then after a few weeks move on to pitch the next editor on their list. This approach no longer works, and is therefore not practical.

I feel very strongly about this and believe that the "single submission" approach is badly outdated, especially given that most editors these days do not even bother sending rejection emails.  Therefore, you could theoretically wait for months or a year or two before you hear back from your entire list of magazine editors, if they even bother replying at all. So, realistically, the only approach we have left is to send our queries out simultaneously to all of the editors on our list.

I recently met a freelance magazine writer in AZ who still uses the old "single submission" approach, and when we compared our number of published articles it turned out that she had exactly 10% of the number of articles that I have had published, within approximately the same amount of time.  I think that tells the story right there.

One final thing about simultaneous submissions:  I do not announce anywhere on my query letters (emails) that this is a simultaneous submission.  I believe this is none of the editor's business.  Although the editors are not told they are receiving a simultaneous submission, if they are savvy, they will guess this.  Most freelancers use this technique these days out of necessity.

So, when you send your query letter out to every editor on your list, do not mention that it is a simultaneous query.  Don't be afraid to do this. Just blast your queries out and wait and see what happens.  You'll be pleasantly surprised with the results!

Here are my articles about simultaneous submissions:  "Simultaneous Submissions: Sell More and Do It Faster, and Simultaneous Submissions: Strategies for Multiple Acceptances.

You will also be interested in my article:  Magazine Editors:  The Good, The Bad and The Ugly which addresses unresponsive editors.

How to Write a Query Letter
Q.  For email queries, what is the best thing to put on the subject line?
Are there any key words to use?

A.  For this travel writing tip, I suggest always listing 3 items in your subject line:  the words "article query", the name of the magazine, and your name.  It should looks something like this:
 
Subject:  Query re: article for (NameOfMagazine) from (YourName)

Do not list your proposed topic on the subject line of your email.   Here's why:  you want the editor to be intrigued enough to open the email and read your query. 
If you list the title of your article on the subject line, the editor may pre-judge your topic and delete your email without even opening it.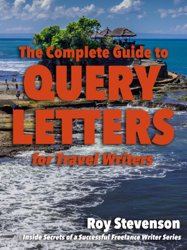 The reason I suggest listing your name is that it's a way to get your name in front of editors with every pitch – whether or not they buy the article.

A query letter is your most important sales tool.  You can learn everything you ever wanted to know about query letters in my (very inexpensive) eBook The Complete Guide To Query Letters for Travel Writers.
What if I Don't Have Any Bylines?

Q.   As far as a writers bio, I don't have any major print clips. I have written for an online women's motorcycle mag for the past year that is undergoing
changes and have posted these on my website.  I only have one article in print mags  (a motorcycle article for a local city magazine).  

I am in the transition of moving from public relations writing to travel and  so have an extensive speaking bio and a self-published book that made the Amazon best-seller list.  Any suggestions for making the most of what I have?  Thank you for taking the time to answer this!

A.  For your writing credentials and bylines, you can do something like this in your query letters:

I'm a full time professional freelance travel writer with X articles published online in XX Magazine and in XX Magazine.  My self-published book, NameOfBook, made the Amazon.com Best Seller list.

My work is thorough and I'm used to meeting tight deadlines. I'm able to work to editorial guidelines, and can produce a high volume of good quality copy that needs little editing. For clips of my work please go to:  (Place Links to Your articles Here).   My website is (Link to Your Website).

Thank you for consideration of this article.  Please contact me if this piece looks like a good fit for your magazine. I look forward to hearing from you at your convenience.
I've written an article called "No Bylines - No Problem" that will give you more information.

How to Market My Story about Cuba

Hi Roy,   I'm going to Cuba next month and suspect this might be a great opportunity to write an article that a lot of publications would have interest in running.  Do you have any thoughts of which magazines would be best to query?

A. Sounds like a good trip, and yes, I believe Cuba is a great place to write about right now.

To answer your question, I've got a few travel writing tips for you.  Deciding which magazines to query depends entirely on what topics you are going to pitch.  I would recommend multiple story angles and multiple queries for Cuba because it is just appearing on the travel writing radar.

I'd suggest you do some research on what topics in Cuba interest you and then create a magazine list (I call them distribution lists) for each story angle you intend to write about.

If you intend to write a roundup piece about Cuba, for example, create a lengthy list of 30-50 print and online travel magazines that you think might go for such a story. Then create your query letter and fire it out to all those magazines.

If you want to write about Cuban cigars, create a list of cigar magazines, and then follow the same procedure.

The last travel writing tip I have is about something I saw recently in a magazine.  It was a U.S. car magazine about old classic 1950's and 1960's U.S. muscle cars that are still on the road in Cuba.  This could be another topic and you could build a list of magazines for car enthusiasts.

So, decide what you want to write about and then figure out who will be interested in that topic.  Good luck and enjoy your trip!

Get Assignments Before Asking for Comps

Roy,  I found an opportunity in a news article and I'm wondering if I should try to find a magazine to accept the article idea first or reach out to the state and offer my idea of the trip?  I would need help with travel costs because it's an expensive one and I don't have a lot of travel articles placed yet.  Of course, I want to write as many angles as possible if I can get this trip.  So, should I contact the CVB or Tourist Board first since I don't have contacts with major publications yet?

A.  Your first task is to get one or more assignments with magazines or newspapers before you approach the state or local tourist agencies.  Online publications count, too, as the tourist agencies want to use every avenue for getting word out about their territory.

The tourist offices won't be able to help you until you have your assignments confirmed by the editor of a magazine(s).

I recommend securing more than one assignment when you're looking for assistance with travel expenses.  The more assignments you have, the better chance you have of the state tourist agency helping with airfare.  And the local CVB will not line up comp accommodation/meals for you until you have assignment(s).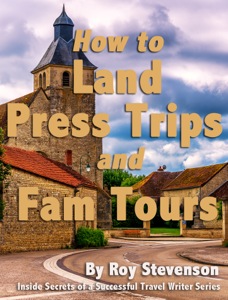 So fire out those query letters to any magazines or online travel magazines that you think would be interested in your story.  Once you have your assignments, then contact the tourist agencies.
I've written a guide for travel writers, How to Land Press Trips and Fam Tours, about how to get free and low cost travel using freelance travel writing assignments as leverage. 
This guide will give you a significant head start in terms of understanding how to arrange free and low cost travel with your travel assignments. 
Your Professional Writer's Website

Roy -  I enjoyed your presentations at the workshop in San Francisco.  I'm following your guidebook (from the workshop) on Recouping the Cost of my Workshop and I've got three trips with different story angles prepared.

I have three travel articles published with my photos and my biggest success story yet will not be published until January 2013 but my story and photos will be in a high end publication that is in the rooms at 4 luxury resorts in Southwest Florida.

I feel I must create a website before I submit my query letters as these are very exciting story ideas and I want to be as prepared as possible however, I obviously don't have as much to show as you do.  (I do have previous experience writing about marketing for interior designers.)

So, do you think I should create my website first?  I have a blog, Facebook and Twitter handle-just no website.  I LOVE that you designed your site to market to CVB's and publicists.

A.   Should you get a writer's website up with only a handful of publications?  If you can, yes, of course!  And you should definitely mention other writing experience, plus any travel stories you have published to date.

However, not having a website should not hamper your efforts at getting published.  I did not have a writer's website up and running until the end of my second year of freelance writing, after I had about 200 articles published.  I was so busy writing and pitching that I did not have time to get a website up.  It certainly did not harm me to wait. 
Rather than repeat everything in this travel writing tip, here are a couple detailed articles about writer's websites.  You can find them at these links:
Why You Need A Professional Writer's Website
How to Get Testimonials from Editors & CVBs for Your Writer's Website

More Travel Writing Tips:

Sign up for my free monthly e-Zine for marketing tips about selling your stories, what's happening in the world of travel writing, tips and advice about travel gear, and more:
Where to Find Magazine Leads

Q.  I have looked through the 2014 writer's guide and some magazines at the library.  I am finding it hard to find a magazine that has articles on antique/consignment stores.  Where else would you suggest I look?

A:   As you mention, Writers Market does not have every magazine in it's list.  Usually I have to look further to find enough magazine leads. 
I've written several articles on this website about how I find magazine leads.  Here are links to those articles:
How to Find Magazine Sales Leads for Travel Articles

Using Vendor Websites for Travel Magazine Leads
Creating Your Magazine Distribution Lists

I've also created two distribution lists for travel writers to provide a solid foundation of magazine leads in print and online, so you don't have to start from scratch:
50 Websites that Want To Publish Your Travel Stories
100 Print Magazines that Want to Publish Your Travel Articles

Putting Published Articles on Your Website

Roy, I was wondering if there are any issues, or something I need to know, before putting copies of articles I have written for magazines on my own web page?  Do I need the mag's permission or am I okay just putting links or PDF's of the articles? 

A.  As long as you retained rights to the articles, and the article hasn't been published elsewhere online, there shouldn't be a problem.  Here's what I suggest:

1.  If you wrote the article for an online website, put a link on your website to your published article. 

2.  If you wrote the article for a print magazine, check to see if they also post it online.  Some publications do both.  If they also put your article online, put a link to the article on their website.

3.  If the article was only in print and you retained rights, then go ahead and publish it on your website however you see fit. 

4.  If you signed away your rights to the article, you can still check with the editor or publisher and ask their permission to use it on your website in your portfolio.  This happened to me once and the editor was pleased to give permission because it visually gave credit to his magazine - so it was free publicity for his magazine.  Be sure to ask first.

I've written an article about building a professional website.  You can read it at this link.

---
---
IF YOU ENJOYED THIS POST, GET UPDATES.  IT'S FREE.