Business Basics for Travel Writers
Business Basics


for Travel Writers


When you decide to become a travel writer there are certain business basics to consider.  There's a great deal more to the business of travel writing than just "travel" and "writing", although those are the two things we tend to focus on.

Travel brings romance and excitement to your work.  And, if you love to write, freelance travel writing a great way to tell people about your trips and indulge your creative instincts.

Some people approach travel writing as a hobby and it's fine to do that.  But if you plan to earn income from your travel writing, you need to think of it as a business.  And it helps to know a few business basics.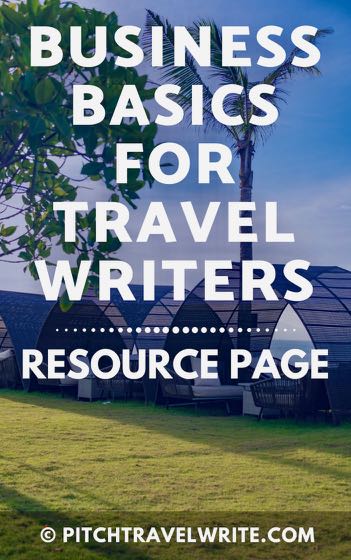 ---
Beyond learning how to sell your stories and finding editors to buy them, you also need to know how to get paid for your work.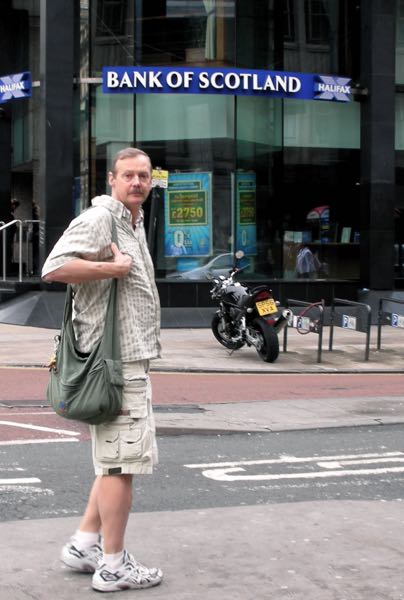 And, since most travel writers work alone, you need to learn to be productive, maximize how much you earn from each article you write, and know where to find help when you need it.

Learning to treat your freelance writing as a business with a few business basics isn't always as much fun as the travel and the writing parts.  But, don't worry -- I'll cover the main things you need to know in this section of this website.  Then you can get back to doing the fun parts.
---
Business Basics:  Getting Started

Do you know what it takes to be a travel writer? 
Travel writers share some common attributes. You'll want to set some goals.  Will you write full-time or part-time?  Are you planning to start a blog?  Why do you want to write about travel? 
Once you clarify your goals, you'll know where you're going and you'll be more likely to get there.  There's an article to help you figure it out.

You'll also be interested to know if you can make money as a travel writer - and what it takes to be successful.  There are different ways to make money travel writing.

Once you know you have what it takes to be a travel writer, it's easy to set up shop and get your business launched.  Many beginners are overwhelmed when starting out.
Besides a computer, a good internet connection, and some exciting places to travel, there's little else you need - at least initially.  There's an article that tells you how to launch your business quickly and start pitching your story ideas. 
The articles below will help you with these topics:

Business Basics:  Getting Paid

Once you've set up shop, it's time to do the work - and get paid for it.

Most of us like getting paid for our work and travel writers are no exception.  As a freelance writer, you have to control the billing and payment process.  It isn't automatic.

Sometimes negotiating payment terms with an editor can be tricky.  This is where many new writers run into problems.  If you have a good process to follow understand the terms of payment before you write your articles, things should go smoothly. 

Here's my payment process and my best advice - from when editors express interest in your story ideas until you have payments in the bank:

Business Basics:  Getting Productive

Being a freelance writer means you're in charge of your time and you want to make the most productive use of it.  Travel writers need time to travel.  So that means making the most of your time when you're on the road and in the office.

It isn't always easy to sit down and write.  Sometimes we procrastinate, and we let things get in the way of our writing.  I've included an article on seven habits you can incorporate into your day to help you get control of your time, become more productive, and stop procrastinating.

People are always asking me about the secrets to my success.  I've written two articles about this.  They include success traits that power the work you do every day plus some other insights.

Maybe you're one of the lucky ones and you don't have a problem with getting to the writing itself.  But perhaps it's the administrative tasks that drive you crazy.  If you'd rather jump in an ice cold lake than send out invoices to editors, then you want to learn how to get those mundane tasks done faster. 
Many administrative and research tasks can be done faster if you know a few tricks. 
And there are ways to maximize what you earn from articles you've written, with little extra effort.  Here's an article about five ways to increase productivity, maximize your time and earn more money by working smarter.
Finally, you need a professional website and some testimonials, or references, to help you with marketing yourself online.  These articles will also help:

Business Basics:  Handling Realities

As with any other business, some things don't go as planned.  There are a number of things that are completely out of your control.  So you always want some business strategies for taking care of these situations.

Travel writing might be full of luxury travel, gourmet meals and romance, but things can - and do - go wrong.  Below is some advice for how to handle these sticky situations.

As freelance travel writers, we deal with a wide variety of editors and publications over the course of our careers.  During that time lots of things change - and in today's environment things seem to be changing all the time.

There's an article about coping strategies for the editorial changes in your life - from breaking in new editors to coping with changes in editorial direction.

As long as we're on the topic of handling the less attractive realities of travel writing, there's one topic that I hear a lot about these days.
Here's the scenario:  you research a magazine and put together a great sales pitch.  You send your query letter off to the editor with high hopes of selling your story idea.  And then you hear nothing.  You don't even get a rejection!

It's frustrating when an editor doesn't reply to your query letter.  It's like your query letter fell into a black hole.  As much as I wish I could fix this, I can't.  But I wrote an article about magazine editors and how to handle the silence.
And finally, because travel is such an important part of what we do, you need to have business policies for travel.  These business basics will help you decide when it's worthwhile to take a press trip, and when it's not.
Don't want to be alone on this journey?  Consider joining a travel writers association.  The article below shows my top picks for reputable organizations.

Writing for free and Blogging
Many travel writers want to start a blog or already have one.  I wrote an article on what it takes to have a successful blog.
Many people write free content for travel blogs and websites - and even for print publications.  Here are three articles that address this controversial issue along with some guidelines and advice in case you're considering writing for free.
Travel writing is sometimes a lonely business, sitting for hours alone with you computer.  But with these business basics you'll know you're not alone.  They'll help you in your travel writing journey:

Related articles that will interest you:
Writing Genres and Your Travel Writing Niche
How to Generate Story Ideas that Sell
Getting Published: the Many Ways to Sell Your Stories

---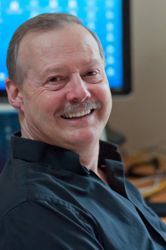 Roy Stevenson is a professional travel writer and the author of www.PitchTravelWrite.com.  Over the past ten years, he's had more than 1000 articles published in 200 magazines, trade and specialty journals, in-flights, on-boards, blogs and websites and has traveled on assignment around the U.S. and to dozens of international destinations.

---
IF YOU ENJOYED THIS POST, GET UPDATES.  IT'S FREE.