Travel Bloggers:
Profiles and Advice from Bloggers

Here are some of the readers of PitchTravelWrite who also are experienced travel bloggers.  Learn more about their travel blogs and their travel writing on this page. 
Each blogger has been generous in giving advice to aspiring bloggers.  Every week or two we add new profiles to this page so check back from time-to-time to see new additions.
You can also find more tips about starting a blog at this link...

---
Bob Bales
Blog:  The Traveling Fool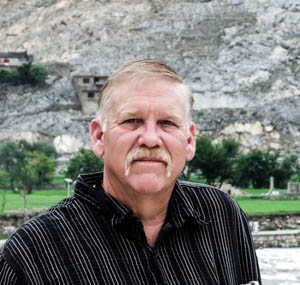 Bob Bales is a history buff, cigar-lover and enthusiast of different cultures and places.  He started blogging in 2011 as a way to share his travel experiences while he worked full time overseas.

Now he balances his time between his blog, The Traveling Fool, and other freelance writing work. 

He advocates "traveling off the tourist path".  He spends his time finding those places that most tourists never see - even though they might be just around the corner from a famous tourist attraction.

His blog includes articles about places he's been on practically every continent, advice for people about travel blogging and general freelance writing, and "The Man Cave" - articles about war, motorcycles, cigars and other manly things.

Bob's advice to aspiring bloggers:  Bob says he was hardheaded when he started blogging and tried to write about general travel.  But "travel" is a big sector.   He says, "to engage and find an audience you have to narrow it down."  Although he hates hearing the advice to "find a niche", he says that's exactly what you need to do.

He also advises that the most successful bloggers brand themselves.  Whether it's family travel with kids, solo travel, adventure travel, camping, or a specific location - there needs to be a common denominator.  Bob says, "You need to be passionate about whatever you choose so you can relate to your audience."

He suggests joining groups and engaging in social media like Facebook to connect with other travel bloggers, and for support and inspiration.

Bob's summarizes his advice with these words:  "There are a lot of travel blogs, and more starting each day.  You won't get rich by having a blog.  You might make a few dollars but if you want to make money you need other avenues such as e-books, freelance writing, selling a course, or something else you can institute along with your blog."

Beyond his blog:  Bob has had many articles published on travel websites. 
Blog URL: http://www.thetravellingfool.com
Email:  editor@thetravellingfool.com
Bob is also active on social media.  Go to his blog to find the various ways you can connect with him.

---
Marissa Pedersen
Blog:  Postcards to Seattle

Marissa Pedersen started blogging at the beginning of 2015.  Her blog, Postcards to Seattle, started as a personal blog for her friends and family to see where she was traveling, but turned into a bigger venture as she traveled and posted more frequently.

Marissa focuses on adventure travel.  When she travels abroad, she loves finding outdoor activities to do, so she can explore the region in a different way.

For example, she went on a kayaking tour of Lake Como last summer in Italy.  It's a completely new way to see the area.

When she's not traveling, she focuses on outdoor activities around the Pacific Northwest such as hiking or snowboarding.  And she writes some unusual posts like "25 Signs You Learned to Drink in Seattle", "10 Things You Miss When You Leave Seattle", and "15 Reasons You Should Never Travel to Washington State".  

Marissa currently does all the writing for her blog, but she would love to accept guest posts for travel or outdoor related articles.

The benefits that Marissa has enjoyed include sharing her experiences about activities that many readers haven't heard of before and now are inspired to do.  She has been offered free activities and meals in exchange for trying out an activity and writing about it.

The networking that comes with blogging has been a big benefit.  She has enjoyed sharing ideas with so many new bloggers, and has even met some in person.

Her advice for aspiring bloggers:  "Just start writing.  I hesitated because I didn't have any traveling coming up, but decided to just write about a few past trips to start.  The more you practice, the easier it will be and the sooner you can start to develop a voice for your posts."

Beyond her blog:  Published articles on other travel websites (links to articles can be found on her blog):
10 Things You Miss When You Leave Seattle - Matador Network
10 Foods Us Seattle-ites Couldn't Live Without - Matador Network
Blog URL:  http://www.postcardstoseattle.com
Email Contact: postcardstoseattle(at)gmail.com
Social Media:  http://instagram.com/postcardstoseattle
http://twitter.com/pstcrds2seattle

---
Mike Hopkins
Blog:  Travel Thru My Eyes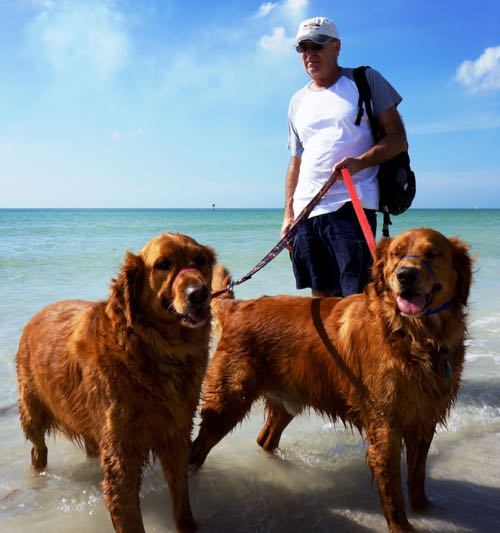 Mike Hopkins is a travel blogger with a different twist - he house sits his way around the world.  His blog, Travel Thru My Eyes is a way for him to share his stories while he house sits in different places.

For the past four years he's been sharing his experiences of 'living like a local'.  His posts are likely to include tourist activities as well as local events and everyday life in a new place.  He's happy to care for the garden and the family pets while he's there - often the pets are the main topics in a post. 

He says his biggest challenge is his content, because as a house sitter his posts are about everyday life in a different location.  Getting out and seeing new things that don't happen every day helps to make his content more exciting.  Mike does the majority of the writing for his blog, but welcomes guest posts.

Mike's Advice for Aspiring Bloggers:  "Don't overthink or over analyze starting a blog - just jump in.  There are plenty of free blogging sites and templates available, so cost is not an issue.  There's also a lot of help through forums and blog tippers who are willing to share advice and experiences.  If you find it's too much, and you've bitten off more than you can digest, just scale back and keep moving."

He also recommends using social media outlets like Facebook, Twitter and Google+ to help increase your readership and followers.

Mike recommends having fun with it.  "You will be rejected by some readers but don't take it personally.  It's your story - tell it your way."

Beyond his blog:  Mike has had several articles published in print and online including:

December 2014 – International Living; Fund Your Overseas Life (IL subscribers E-letter); 'Escape to Nicaragua's "Castaway Island".'
August 2014 – International Living; 'Staying Rent-Free on a Caribbean Island (You Could Too)'
September 2013 – Solo Traveler; 'Solo Travel Destination, Jupiter Florida'
You can find additional published work on his blog under "Published Articles". 

Travel Blog URL:  http://travelthrumyeyes.blogspot.com/
Best Contact:  Use the "Contact Mike" widget on his blog or email:  TravelThruMyEyes (at) gmail.com.

---
Ruby Boukabou
Blogs:  RubyBoukabou.com and RubyTV

Ruby Boukabou has been writing all her life in various forms.  She's been blogging and contributing articles on various sites for over a decade.   Her two sites:  Ruby TV (for video) and Ruby Boukabou (for words with pictures.

Ruby profiles creatives who are pursuing dynamic careers or poetic lives in various places across the globe.  Her videos include an Australian master marionettist in Paris, a photo fair in a small town in Algeria, a singer she met onstage who is now launching an album, alternative therapies she has tried, or her own adventures in new cities like Venice.   She also writes about film festivals including Cannes, Venice and St Tropez.

To add to her unique offerings, she's also into tap dance!  She has a variety of short, fun videos (on RubyTV)  tapping with friends in Paris, Barcelona and Algiers.

Ruby has enjoyed some benefits as a blogger and videographer. Occasionally meals are comped, and she was invited to the Oran festival with flights, meals and 5-star accommodation.  She's attending a film festival in Cairo in November and will enjoy a week of 5-star accommodation while there. 

Advice for aspiring bloggers:  "Choose a topic you are passionate about and stick to it. Be yourself. Read other blogs/sites for inspiration. Start a Facebook page to share your posts.  Spell check and have fun!"

Beyond her blog:  Ruby has been published in:  The Australian (Travel), Itchy Feet, Issimo Magazine, Get Lost Magazine, Qantas magazine (+ipad and online), Rendez Vous en France (French tourism), BigBus travel blog of Adam Ford, The Geneva Times, Paris Voice, GEM, The Weekly Review and others. 

Her blog doubles as her writer's website.  You can get in touch through the contact form on her website, and on Facebook and Twitter. 

Travel Blog URL's:  www.rubyboukabou.com and www.rubytv.net

Social media links: (copy and paste links into your browser)
https://www.facebook.com/Ruby-TV-113129658750043
https://twitter.com/rubytv

---
Jan Ross
Blog:  Wanderlust Wonder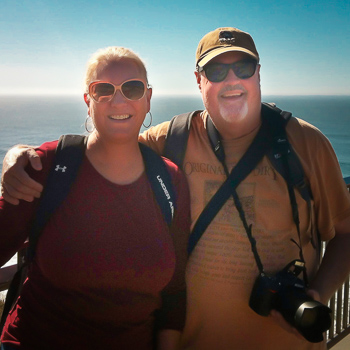 Jan Ross isn't new to blogging.  In fact, she's been at it for ten years!  She writes about baby boomer travel and girlfriend getaways.

Wanderlust Wonder was inspired by the feeling of awe that she experiences visiting other places.  She travels all around the U.S. and internationally with her husband, Tom, who is also the photographer for her blog and articles.

She started her travel blogging career with a travel agency several years ago, then created her own blog when the agency was sold.
Jan does all the writing for Wanderlust Wonder because her blog is designed as experiential.  Her biggest challenge is time - she spends about 10-15 hours each week keeping it going.  Having enough time to write is her biggest challenge. 
Jan and her husband have experienced quite a few benefits as a result of blogging.  She says, "We very rarely pay for travel and usually that is just a few meals here and there and some gas. About 90% of our travel is comped and this includes such things as a river cruise in France - airfare included!  We have really enjoyed meeting new people in our travels, especially the PR people we work with as they are invariably so nice and friendly!"

Advice for aspiring bloggers:  "Know that you will probably never make a living travel blogging. There are a few people that do but not many. There are also travel bloggers who make some money blogging but have other jobs in addition. But if you love to travel and love to write, go for it! You never know where it might lead. I would never in a million years have dreamed that we could travel the way we do for virtually no money, just some writing in exchange for travel.

This is not really something you can go into halfway. You have to be prepared to spend a lot of time writing for free to break in and hearing "no" for a while until you have some credentials to back you up when
you ask for comped travel.

You also have to be brave and self confident - the only way you will ever get a "yes" is to just keep asking.  And ask for the best, most fabulous, most luxurious travel - the worst they can say is "no" and then you can ask someone else!

In addition, you have to get over being shy as I did because you are continually meeting people and, if you want to develop business relationships with them, you have to be friendly."

Beyond her blog:  Jan has a long list of print and online bylines which you can find on her blog.  She has also has written a guidebook.  And, she uses Twitter extensively to connect with tourist agencies and promote her travel writing.

URL:  www.wanderlustwonder.com
Email contact:  janross53(at)gmail.com

---
Chris Backe
Website / Blog:  One Weird Globe
Lately, I've been corresponding with Chris Backe, a full-time traveler from England. He and his Canadian wife, Laura, have been traveling full time since 2008.  If ever there was an inspiration for traveling around the globe and making a living via the Internet, this couple is it!

One Weird Globe focuses on exploring oddball travel destinations and the long-term expat lifestyle.

Chris enjoys seeking out weird stuff on his travels and has devoted large sections of oneweirdglobe.com to the high strangeness he's discovered on his meanderings.

Chris and Laura work remotely doing travel-related product and service reviews, native advertising, consulting with tourism destinations, affiliate marketing, and helping travel businesses establish a social media presence.

They've lived in South Korea and Thailand, and traveled extensively through Malaysia, Japan, and Laos.  They prefer to live in a city for 6 months so they can really immerse themselves in the local culture and cuisine.  You can throw a dart at a map of the world and it's highly likely they've been to any of the cities it hits, or are about to visit it.

They just moved to Medellin, Colombia in July, 2015.

Chris writes most posts for his blog, and also accepts guest posts.  (Details available on his blog - click on "Contact" to find the link to guest post guidelines.) 

Advice for aspiring bloggers:  "Do it for the right reasons.  Don't assume, or expect, hotels to throw hotel rooms your way like candy. 

Also, offer your readers some serious value to keep them coming back for more.  The goal isn't quantity.  Telling your story in a way that resonates with your readers is paramount."

Beyond his blog:  One Weird Globe has been linked to on Fark, been published in Atlas Obscura, and had a photo featured on io9.  Chris has been published on more blogs than he can remember.

You can contact Chris via his blog or at any of these social media links:
Blog URL and Contact:  www.OneWeirdGlobe.com

Other links to connect with Chris:
Twitter: @oneweirdglobe - http://www.twitter.com/oneweirdglobe
Facebook: facebook.com/oneweirdglobe
Pinterest: pinterest.com/oneweirdglobe
LinkedIn: th.linkedin.com/in/chrisbacke/
Google+: plus.google.com/+ChrisBacke
Instagram: instagram.com/oneweirdglobe

---
Caroline Juler
Travel Blog:  Carpathian Sheep Walk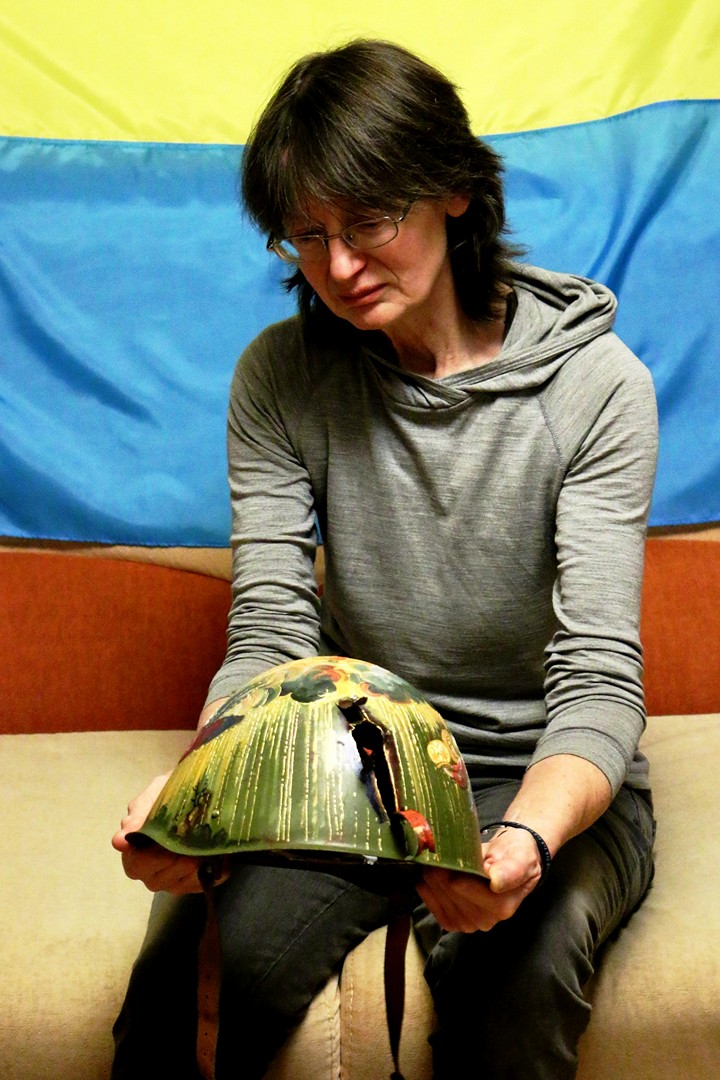 Caroline Juler has been blogging since 2011.   It began with a book she was writing about shepherding in Romania and eventually transformed into her blog, Carpathian Sheep Walk.  What's so special about shepherding in Romania?  The shepherds practice something called long-distance transhumance, a semi-nomadic journey that Romanian shepherds do with their livestock between seasonal cycles. 

Besides transhumance, Caroline also tackles other issues that bother her - such as genetically modified crops, how animals are treated while being transported to slaughterhouses, and the plans for an open pit goldmine at Rosia Montana (one of Romania's most extraordinary archaeological sites). 
For a while Caroline wasn't sure where her book was going, or if it was going anywhere.  Her blog has helped give her a short term focus for certain topics she feels like tackling. 

Caroline is also an artist.  In the profile photo shown here she's holding a helmet painted by a Ukrainian artist, and used to raise money for soldiers at the front.
Caroline does all the writing for her blog, and her satisfaction comes from her readers.  She loves to hear when they like what she's written. 
Although she hasn't received any travel perks (yet), one of her blogs was about a guide in Georgia who became a celebrity.  This led to a commission for a piece about the guide for BBC radio.

Advice to Aspiring Bloggers:  Anyone who wants to write - go for it!  But keep it simple.

Beyond Her Blog:  Caroline is a writer and an artist.  She has authored travel books including:  Searching for Sarmizegetusa (a journey around Romania), Blue Guide Romania and National Geographic Travelerer Romania. 

Writer's Website URL:  www.mamaliga.co.uk

Contact Email:  caz@mamaliga.co.uk

---
Kathleen Poole
Travel Blog:  Adventuring Women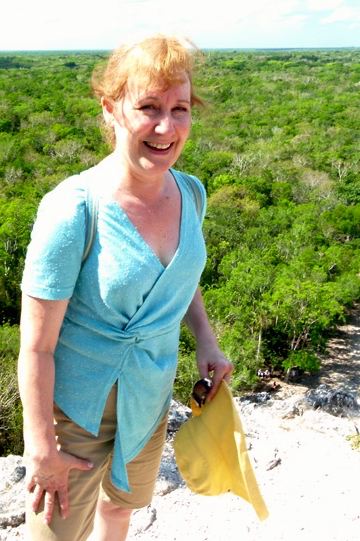 Kathleen Poole has been blogging for two years.  Her blog Adventuring Women is about sharing adventures and accessing your inner resources while you're on an adventure - resources like mental toughness, problem solving and living in the present moment.

With her blog, Kathleen shares stories about her adventures and also about the lessons learned and what she'll do differently the next time around.

She likes to tell stories of people she meets on her travels.  And she likes to be opinionated - blogging gives her this opportunity.

Kathleen has also branched out beyond the travel genre.  She also writes stories about artists and makers.  Looking up artists when she travels gives her focus.  And instead of buying coffee mugs, she buys art made by the local artists, bringing home something unique and beautiful to talk about.

Kathleen posts on her blog every other week, and spends a handful of hours doing it, much of it spent getting images ready and uploaded.

She currently does all the writing for her blog, but would love to accept guest posts.  If you're interested in writing a guest post, she recommends that you start by commenting on some of her posts to develop a relationship.  Once she gets to know you through your comments, then propose a topic.

Her biggest challenge with her blog is sitting down and doing the writing.  Once she gets started, it's easier to keep going.  To improve her writing skills, she takes classes at a local adult education center and gets helpful feedback from her instructors.  She has also used the online courses on Grammarly.com to help her with content quality for her blog.

Her advice for aspiring blogger:  When you start your blog don't be cheap.  Set up paid hosting.  When you buy a theme you are also buying help with customization.  Also, pay for the professional plugins that you need.  The cost usually isn't more than a couple cups of coffee.  Someone went to the trouble to create the plugin - they deserve to be paid for their work.

Kathleen uses Wordpress.  She learned HTML a few years ago is fearless setting up links and tweaking pages behind the scenes.

Beyond her blog:  Kathleen has articles published on  vacationrentaltravels.com and travelmag.com.  She also has a blog about her 2013 trip to the Sturgis, South Dakota motorcycle rally  (http://motorcyclediary.pooleds.com/).

Travel Blog URL and Contact:  Comment on a blog post at http://adventuringwomen.com.  She promises to reply.

---
Sharron Calvin
Travel Blog:  Four Cornering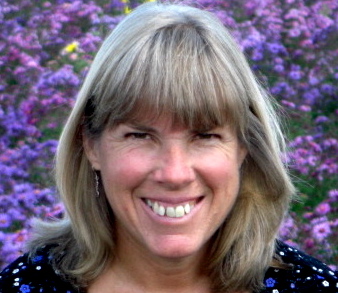 Sharron Calvin has been blogging since 2009.  Her Four Cornering blog, started in 2013, is about everything and anything associated with the four corners of the American Southwest - Arizona, Colorado, New Mexico and Utah. 

Prior to starting her travel blog, she also created The Healing Channel blog, Dancing on the Winds of Heaven (about the power of our touch), Balancing You Write (empowering marketing strategies for business), Sharron's Musings (a spiritual odyssey), and For Our Furry Friends (all about animals and their care). 

Blogging is obviously her passion!
Sharron spends about 10-15 hours per week on her various blogs, posting once or twice a week.  It used to take her hours to write a post, but now she can do a post in an hour.  In fact, her best time to write is early morning before she goes off to work.

Sharron writes most of the posts for her blog but is open to guest bloggers who submit quality content.  Her biggest challenge is finding enough time for her Four Cornering blog since she has many interests and her other five blogs to keep current.

Her advice for aspiring bloggers:  If you love to share your experiences with people about the wonderful or not so wonderful places you've visited, and love to write, creating a blog is a great way to get yourself out there and let people know you exist.

Linking into the social media aspect is important as well.  Once you have it set up, it isn't as much work as you might think, but you do have to be committed.  Be persistent, don't let the competition intimate you because we all have something unique and special to share.  Remember to just have fun!

Beyond her blog:  Sharron has several published travel articles online.  In her other areas of interests, her bylines tally to more than 100 articles published online and in print.  Some of her online articles include:
"Zapata Falls, An Easy Hike for the Whole Family", www.myadventures.com
"Trash Trackers Clean Up Lake Powell", www.fourcornersgeotourism.com
"Is Coral Castle a Link to the Ancient Egyptian Pyramids?"  ezinearticles.com
"RVing in New Mexico", slcalvin.hubpages.com
"Toddy for the Body"  www.healingchannel.net
"Tours and Lore of the American Southwest.",  www.travelthruhistory.com
Travel Blog URL:  www.fourcornering.com

Contact:  You can contact Sharron using the contact form on her blog
---
Patti Morrow
Travel Blog:  Luggage and Lipstick
Patti Morrow's travel blog Luggage and Lipstick is the ultimate adventure travel guide for women (although a lot of men like it, too!).  Her niche is  aimed at women of the Baby Boomer age who are healthy and active and interested in travel that involves more than just eating and sitting on a beach. 

She provides information about the best beaches and unique local cuisine along with activities such as scuba diving/snorkeling, hiking and mountain climbing, ziplining, skydiving, hang gliding, cave tubbing, and sailing.  She also occasionally writes about expats who are living their dream abroad.

One of the things she likes about blogging is that she can be more personal in her writing.  She is free to use first person narratives that are funny (and occasionally a snarky statement or two if the situation calls for it!) 

Her travel blog is a labor of love and she looks forward to working on it every day.  Because travel itself is the very essence of her existence, the work is always enjoyable.

Patti is part of three blogging communities which have proved invaluable.  In one community, they read and comment on each other blogs which not only provides great insight, but helps with their SEO.  Another community answers business questions about blogging.

She does all the writing at this time, and is open to accepting guest posts.  She has a section with writer's guidelines for anyone interested.

Patti's Advice to Aspiring Bloggers:  Find a very specific niche.  There are a lot of travel blogs, so unless you come up with something that is fresh and stimulating, it will be difficult to find someone to read it besides your grandmother and BFF.

Beyond Her Blog:  Patti Morrow's bylines have appeared in over two dozen publications including: The Washington Post, Ladies Home Journal, National Geographic Traveler, CNN-iReport, International Living, GoNOMAD, Travelers Press, Matador, Travel Post   Monthly, Travel Girl Magazine, The Momiverse, Wave Journey, GirlsGetaways. Trekity,, Women's Toolbox, Divine Caroline, Mexconnect, Travel Dreams Magazine, inTravel Magazine, Trip Advisor, Yahoo Voices, Summer Bucket List, Intrepid Travel, Vision, Great Escape Publishing, AWAI, The Barefoot Writer, The Travel Writer's Life Yucatan Today, Pink Pangea, Japan Tourism.

Writer's Website and Blog URL:  http://luggageandlipstick.com

---
Patrick Johnston
Travel Blog:  In Motion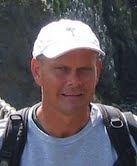 Patrick Johnston has been blogging the past several months with his In Motion site.  He emphasizes travel, health and fitness, writing about travel experiences that include physical activity.  He believes in getting something mentally, physically and spiritually out of his travels by being fully engaged, getting out of the car or bus and instead moving at a slower pace. 
Patrick's blog is all about exploring the world to the fullest, returning home healthier and wiser, and aching for more.  His stories include hiking, cycling, water sports, walks and other "in motion" travels to fully experience a place, along with quality photos to help tell his stories.

But he doesn't limit his travel stories to faraway places.  Since his audience is worldwide, even his own neighborhood can be as exotic as the Amazon by writing in a stimulating and reinvigorating way.

He writes for a living in a technical field, so his blog serves as a creative outlet where he can control the content.  He finds this a nice escape from his full-time work.  He's currently doing all the writing on his blog, and may eventually consider guest posts as he becomes more established.

Patrick's Advice to Aspiring Bloggers:  Don't ignore your audience.  You have to give at least as much as you take. 

Beyond his blog:  Patrick is an old hand at writing since he began his career as a freelancer, writing for print publications.  He was a regular contributor to the Japan Times and Brantford Expositor, and has also been published in Tokyo RAG, Sawasdee, and other publications.

Blog URL:  www.expady.com

Contact:  patrickij(at)verizon.net or using his contact form on his blog.

---
Paula Wheeler
Travel Blog:
  A Traveler's Postcard
Paula Wheeler focuses on inspiring others to get out of their comfort zone on her travel blog: A Traveler's Postcard.  Whether it's traveling solo to a country where she doesn't speak the language, or swimming with sharks, she wants people to think "if she can do it, so can I".  Paula doesn't want people to be crippled with fear - instead she wants them to go out and enjoy what the world has to offer.

Paula spends about 24-30 hours a week on her blog, writing posts, editing photos, doing blog related social media - and educating herself on widgets, plugins and improving her blog.  She posts 1-2 times a week.  Currently she does all the writing but is open to guest posts if they fit this criteria:  appeals to the 35-65 demographic and is aimed towards tip insight on a destination.

She's enjoyed some nice perks as a side-benefit of her blog:  a tour guide sponsored her for three days in Ecuador, a free spa treatment and some cookbooks, for example.  But to her, it's the feeling of achievement that's the prize.

Paula's Advice to Aspiring Bloggers:  Social media is part of a bloggers world and one that needs to be conquered to grow your blog.  Start building up your social media contacts and comment on their tweets, posts and pictures if you aren't already doing so.  When your blog is up and running they will be more willing to reciprocate.

Don't be too discouraged if your blog grows slowly.  It's a process.  Paula says "heck, it even took my mom 10 months to look at my blog".

Beyond her blog:  Paula has had articles published online:  "A Close Encounter with a Galapagos Shark" on www.travelmag.co.uk, and "Italian Culinary Heaven in Boise, Idaho" on www.travelpostmonthly.com.

Blog URL:  www.atravelerspostcard.com

Contact:  Using the contact form on her blog (URL above) is the best way to contact her.

---
Angela Corrias
Travel Blog:  Chasing the Unexpected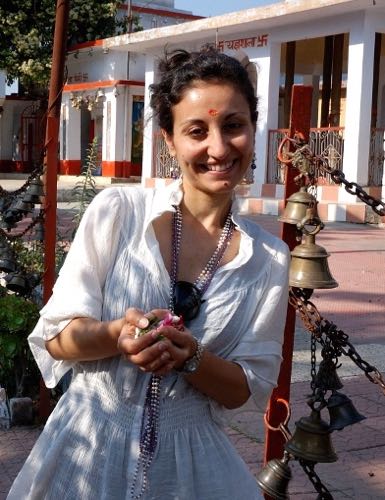 Angela Corrias has been blogging for six years, four of them with her travel blog, Chasing the Unexpected. 

With Chasing the Unexpected, she gives space to little known places or lesser known aspects of more famous destinations.  She likes to dig deeper into the traditions of a place, the society, history and people who inhabit a place.

Angela writes about her own experiences.  When she travels, she enjoys spotting those small, almost unnoticeable moments that reveal much of the lifestyle in a city, town or country.  She finds that these are the experiences that help her shape her own thoughts, create her own memories and help her be inspired to write about a place.

By far, her biggest rewards have been sharing her stories and receiving readers' feedback.  She loves receiving readers' emails and comments expressing their interest in her post, telling her that she has inspired them to carry out more research on a topic or, even better, that she gave them the reason to book a flight.

To her, traveling holds a very important social value.  It goes beyond sponsored trips and sunbathing on a tropical beach.  She always seeks to inspire readers to get out of their comfort zone and engage with different cultures.  She does all the writing and does not accept guest posts.

Angela's Advice to Aspiring Bloggers:  If you want to start a blog to display your writing style or as the main platform of your career, the first thing to keep in mind is that blogging is hard work.   If you are seriously interested in blogging, you need to show professionalism and reliability.

The very beginning is hard, but if this really is your passion, you will need to accept and learn from both the highs and lows in order to enjoy every moment of it.

Beyond her blog:  Angela's work has appeared on Forbes Travel Guide, Global Times both print and online editions, GoNOMAD, Literary Traveler, and some others.  A complete list is on her blog.

Blog URL:  www.chasingtheunexpected.com
Contact:  Angela can be contact through her blog, or at angelacorrias(at)gmail.com, and through Facebook, Twitter and Google+.

---
Tim Cotroneo
Travel Blog:  Travel Dreams Magazine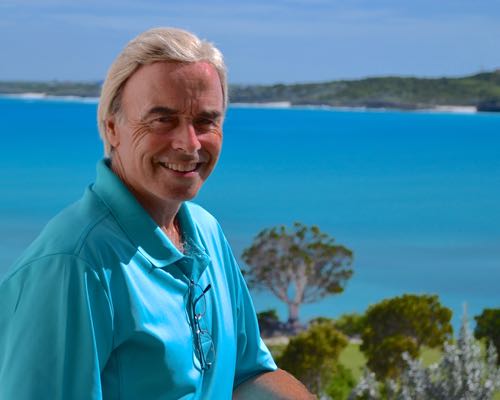 Tim Cotroneo has been blogging for two years about Island travel, the world's most beautiful beaches, island entrepreneurs and island golf. 

His blog, Travel Dreams Magazine, is dedicated to the places and people that make "living the dream" come true.  Stories on his blog cover hotels, resorts, villas, and golf courses delivering unforgettable vacation memories.  He also likes to shine a light on entrepreneurs thriving on their own little piece of paradise. 

Travel Dreams Magazine is comprised of in-depth "feature" articles with beautiful photography that gives readers a real insight into island destinations, island entrepreneurs, and island golf.  He writes about 80% of the content and also includes guest posts.

Tim's advice to aspiring bloggers:  Give a lot of thought to your domain name. If someone is going to help you with your website, make sure their design capabilities, personality, and troubleshooting access meets with your expectations. Look at other comparable websites for ideas as to what you want to do and don't want to do.  Don't let editor rejections get you down. 

Beyond his blog, Tim has had travel articles published in:  All at Sea Magazine, Bar Business Magazine, Barefoot Writer Magazine, Caribbean Compass, Examiner, Golficity, Golf Couse Industry Magazine, Go World Travel, Irish Central, Just Luxe, Professional Photographer Magazine, Staffing Magazine, Scratchgolf, Southern Boating, TCU Endeavors Magazine, Tee Times Press, Times of the Islands, Travel Post Monthly, and Ultra Running Magazine.

Blog URL:  www.traveldreamsmagazine.com
Writer's website URL:  www.timcotroneo.com
Email Contact:  info@traveldreamsmagazine.com

---
Related articles that will interest you:

7 Reasons Bloggers Should Write for Print Media
To Blog or Not to Blog:  Seven Things to Consider Before You Start One

Where Travel Writers Can Sell Their Stories

---
IF YOU ENJOYED THIS POST, GET UPDATES.  IT'S FREE.