How I Started My
Travel Writing Career

Hi.  My name is Roy Stevenson and I'm the author of PitchTravelWrite.com.  Thanks for visiting my website.

At writer's conferences and on press trips, many aspiring writers ask how I got started.  (They also ask about my funny accent, but that's a different story).  So this page is dedicated to the story of how I got started in my travel writing career for those of you who want to know – and possibly even want to follow in my footsteps. 

(Note:  If, instead, you're more interested in my Writer's Bio, click this link to learn about my background and bylines.)

So here's my story. 

Like many people, I was employed for many years in a traditional occupation before I became a travel writer.  I started out as a Physical Education teacher in New Zealand, moved to the U.S. and studied to be an exercise physiologist.  Then I spent nineteen years at a local college teaching adults how to become personal trainers in the fitness industry. 



Life changed when my wife was offered an expat assignment, first in Singapore and later in Belgium.  We spent more than five years living overseas – and it was glorious.  During that time we traveled all over Asia and Europe. Often I accompanied my wife wherever she went on her business trips, and while she worked I played tourist. It was a very good time.

So when I returned home, being cooped up in a classroom just didn't feel right to me anymore.  And being tied to a full-time job that left so little time for travel made me start looking for escape routes. I had the travel bug, and I didn't want to stop doing it.

I badly wanted to change my career.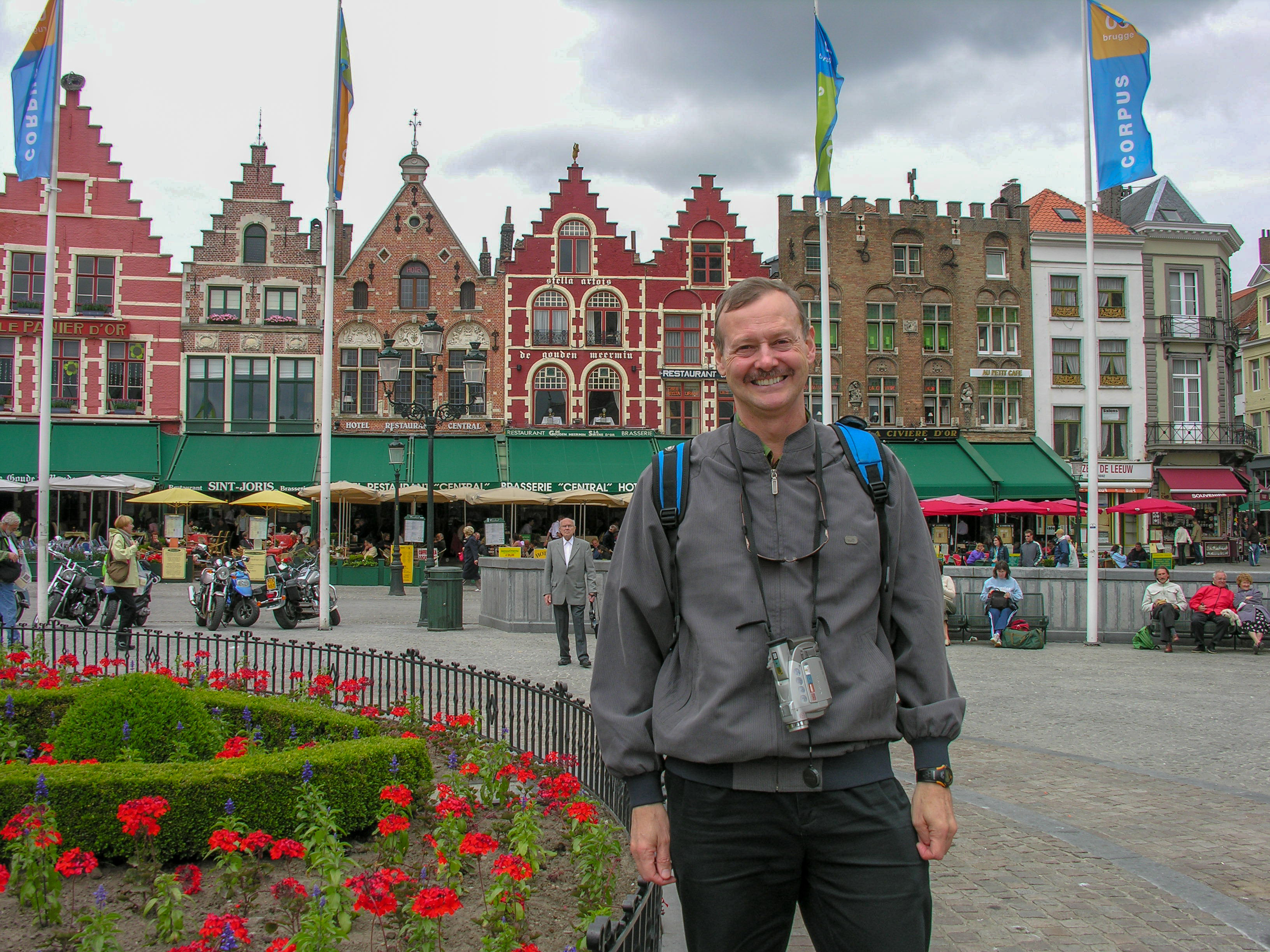 I've always enjoyed writing and over the years contributed articles to local running magazines just for fun.  But in 2007 I really wanted to take writing seriously.  A travel writing career seemed like a great fit for me – but where to begin?

My wife, fortunately, cannot tolerate an unhappy husband, so she did some research and tracked down a 3-day travel writing course.  And so, in July of 2007, I found myself sitting at the front of a conference room in the Vintage Plaza Hotel in Portland, Oregon, along with 80 other wannabee travel writers. 
Over those three days I learned the inside scoop on how freelance writing works, and more specifically on a travel writing career.  I learned how to come up with good story ideas, and just as importantly, how to sell them to magazine and newspaper editors.  I was spellbound for three days – and very excited.

Of course, shortly after the workshop ended, I have to admit that overwhelm set in.  After three days of information overload, I felt bewildered about how to launch my travel writing career even with all this information at my fingertips.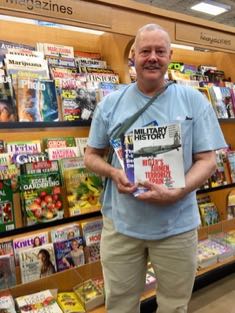 Questions kept popping into my mind.  How long should my query letters be?  How many queries should I send out?  What magazines should I pitch my stories to?  Landing the assignments and complimentary travel sounded so easy during the workshop but still seemed like a remote dream to me.  So I let the information settle in my brain for a couple weeks and waited for the nervousness to subside.


As it turns out, I needn't have worried.  The workshop information had somehow soaked into my head, after all, and once I was able to step back and look at the big picture again, things fell into place and I felt ready to get started. 

So a few short weeks after the workshop I took the first step in my travel writing career and began doing exactly what they told me to do, one step at a time.  And immediately I had three articles accepted for publication -- in my first week of freelance writing!  At first I thought it was a fluke.  I told my wife "it's not supposed to be this easy".  It felt good but I couldn't believe it.

But this proved to be no fluke as my stories continued to get snapped up.  Because I'm more than a little competitive, it became a game and I set the goal of seeing how long it would take to get published 100 times.  I made that goal in just seven months!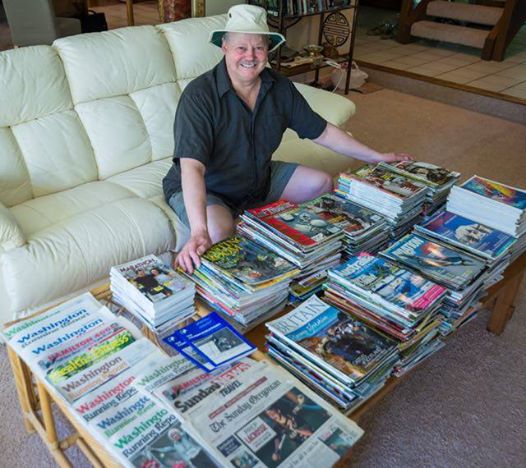 In the fifteen years since I took the workshop, I've had more than 1000 articles published in over 200 different magazines, newspapers, journals, on-boards, online travel magazines, and in-flights.  Now I'm considered one of the most prolific travel writers in the country and have been featured in several writing magazines. 

These days my biggest problem is keeping up magazine editor's deadlines.  I once had 32 articles due within a month – not an easy task.  After a while, juggling invitations from Convention and Visitor's Bureaus (CVBs) for press trips to their region also started to be a problem.  These days I have press trips lined up six months to a year in advance, and I turn many down simply because I don't have enough time to go everywhere, and still have time to write.

Since that workshop in 2007, I've been on tours of wineries and breweries, and sailed on wine and beer cruises on a historic 126-foot long schooner through the beautiful blue Salish Sea.  I've attended action-packed western rodeos, taken fast, spray-filled jet boat trips down the Rogue River, and had hair-raising dune buggy rides up and down near-vertical sand dunes in Oregon, and a helicopter ride above them.

I've seen international film festivals, been on eagle-watching rafting trips, stayed in beautiful Victorian B & B's, and explored the coastline towns along the magnificent Oregon Coast.


My travel writing career has also taken me to international track meets in Europe and to guided tours of world famous military museums throughout Western Europe, all on assignments for magazines.

I'm living my dream of being a full-time freelance writer, staying at luxury lodges, enjoying free entry into museums and tourist attractions, eating great meals at fine restaurants, and paying for entire trips on my writing alone.

Does this kind of life sound right for you?  Would you like to learn how to transition from whatever you're doing now into a life of travel, discovery, and creativity – a life of paying for your travels with your articles?  Or perhaps you're interested in doing something fulfilling while you travel that will make you some money on the side. 
If this sounds like you, I offer workshops, coaching and eBooks to teach aspiring travel writers what I've learned and to help them succeed.  Check them out - some of my products and services might be just what you need.
So that's my story about how I transitioned from teacher to travel writer, to road warrior, and beyond.  I hope the story about my travel writing career helps you realize that you can come from any background and become a travel writer, that you don't need years of experience to succeed in getting published, and that there are resources out there to help you transition quickly into what I consider a dream career. 

Good luck and I hope to see you someday on my travels. 
In the meantime, look around my website, sign up for my weekly e-zine and download a free eBook. 

You might be interested in these related posts . . .

Resources, How-To Guides and Reference Books

The Best Travel Writing Workshops

---
IF YOU ENJOYED THIS POST, GET UPDATES.  IT'S FREE.