Launch Your Travel Writing Business
Launch Your
Travel Writing Business
- Fast -
Launching a travel writing business is very easy to do - and you can do it fast with very few resources.
In terms of skills and abilities, you need to know how to write.  And you need to be organized.  Add to that a few bits of technology, some basic resources and lots of common sense, and you're ready to get started. 
Most start-up businesses can't boast about being this easy!
Understanding what you don't need is equally important when you launch your travel writing business.  Wasting time on unimportant stuff will only slow you down – and can stop you in your tracks.

Here's my basic checklist to help you launch your travel writing business fast:

#1  Know the basics of your craft

Good writing ability is clearly a must to be a successful travel writer.  At the most basic level, you must know how to form coherent sentences, put those sentences together into paragraphs that flow, and tell a story that people want to read.


Many people strive to be a polished writer starting out.  Although this is a noble ambition, it isn't necessary.  In fact, every writer - even the most famous - continues to hone their skills over their lifetime of writing.  You don't start off "polished".

Perfectionists get stuck in their pursuit of perfection.  They never get around to getting published because they keep trying to be perfect. 

Your writing will improve over the months and years as you crank out more and more articles on different topics.  Do your best for the moment, and give yourself time to improve.

When I look back through my early articles, I always see ways that I could make them better.  But the fact is, the editors were satisfied enough to publish them in their magazines. 


Some people think they need a journalism degree to be credible, but you don't.  If you can write an enticing story, there are editors out there who will work with you to polish your articles and publish your stories.


Feedback from editors is extremely important.

Some editors will give you feedback and ask you to rewrite your articles.  This isn't welcome news but you will learn a lot from their feedback.  Don't feel offended - that's just your ego talking. 
Consider all feedback important - and free - training!


Other editors make the edits themselves and you won't know about it until the article is published.  When you see your article in print, review their changes and learn from that, too.


Before you submit an article to an editor make sure you've done these things:
Correct spelling errors and typos

Correct grammar errors

Check the article for

readability

– meaning, does your story flow from paragraph to paragraph?  Have you used an "active" voice?  What grade level are you writing for?
My approach is to write a rough draft and then clean it up as much as I can.  I let my word processing program (MS-Word) point out spelling errors and other types of punctuation and grammar flaws.   It also counts words so that I stay within my editor's guidelines. 


As part of my travel writing business process, when I can't see anything else to fix, I ask my wife to read through it and give me her feedback.  I'm lucky because she's a good editor and gives me good feedback.  She catches all sorts of things that I can't see and never worries about hurting my feelings. 
But I don't typically recommend that you ask your spouse or friends to review your article.  Usually they aren't able to give you good feedback.  They'll be too concerned about your feelings and this doesn't help you become a better writer.

I do recommend that you have someone review your early articles to give you feedback before you submit your article to the editor.  You can ask another writer to review it and give you some honest feedback before you submit it to your editor.
 

What if your basic grammar and spelling are atrocious?  Take a course to improve it.
There are lots of travel writing courses out there.  I'd suggest starting at your local community college.  Look for a course to help you get your writing up to an acceptable standard.

If you prefer online learning, I can recommend courses from a travel-writing friend of mine in Seattle, Nick O'Connell.  Nick speaks at my Seattle travel writing workshops, and is an author and travel writer.  He offers a variety of online courses in creative writing and travel writing that can help you improve your writing.

#2  Set Up Your Office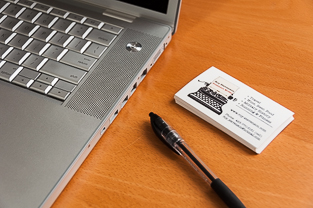 Setting up your office is the easiest part of launching your travel writing business.  Usually you already have what you need. 

At the bare minimum you need five things: 
1.    A computer
2.    A good word processing program
3.    A reliable internet connection
4.    An email address
5.    Business cards

Travel writers are on the road a lot, so a laptop is convenient for a travel writing business.  You can always take your office with you. 
But if all you have is a desktop computer it's not a big deal.  These days, thanks to smart phones and tablets, it's easier to get work done without hauling around a laptop. 


You need a good word processing program primarily for the features that come with it.  Although you can use a rudimentary text editor in a pinch, you'll benefit with features such as spelling and grammar check, word count and readability statistics.  I use MS-Word because it has all these features.
A reliable Internet connection is also important in a travel writing business because you'll be pitching stories to editors via email.  Also, you will do a lot of research online before a trip and while you're writing your articles.

Everyone has an email address these days, but you need one that makes you look like a professional travel writer. 
Don't use an email address with your childhood nickname or one that's so cryptic it will be mistaken for spam.  Editors will never open your email if it doesn't look like it came from a professional writer.

Instead, set up an email address with your full name (first and last).  Over time, editors will recognize it when it lands in their inbox.

You need business cards when you are on the road – even if you're visiting a restaurant in your hometown that you might write about.
Your business cards need to have your name, phone number and email address as a minimum. 
If you have a writer's website or travel blog, put it on your card.  You can add social media links but don't overdo it. 

Your business cards should be easy to read and must look professional. 
It's easy to create your own business cards and print them on demand at home.  Templates are readily available in most word processing programs so that the design and formatting are already done for you.

Ordering business cards online is also inexpensive on sites like moo.com .  Find a professional looking design that you like and order a batch of cards.


Always travel with a pocket full of your business cards to hand out to tourist contacts, museum curators, and all of your hosts.  


Beyond the bare necessities ...

In addition to the bare necessities, a printer with scanning capabilities is also nice to have when you launch your travel writing business.
When I was starting out, I always printed my articles and proofread them on paper before sending them to an editor.  You'll be amazed at how many errors you'll find doing this.

I also use my all-in-one print to scan PDFs of magazine articles when they get published.  It gives me a digital copy that I can send to my hosts and to keep in my own files.

In order to sell more articles, I'd suggest you offer a gallery of high-resolution photographs along with your articles. 
To start out you can use a simple application like Dropbox to upload photos, but over the long run you'll want something more robust.

The easiest way to get those photos to an editor is with an online gallery.  I use a product called Smugmug to upload my photos and give access to editors. (Note:  this is an affiliate link and I will get a small fee if you make a purchase.)

It allows me to upload as many photos as I want, write captions, add tags, and then send a private link to the editor.  The editor can browse the gallery and select the photos that best fit his or her needs, and then download those photos in the size needed.

I also can leave the gallery in place in case I sell another article on the same subject, which I often do.  And I can use it to organize all my photos so my most important galleries are online and accessible.
I use the Smugmug "Power" plan that costs $13/month (at the time of this writing).  It's well worth it.  I use it and my editors love it.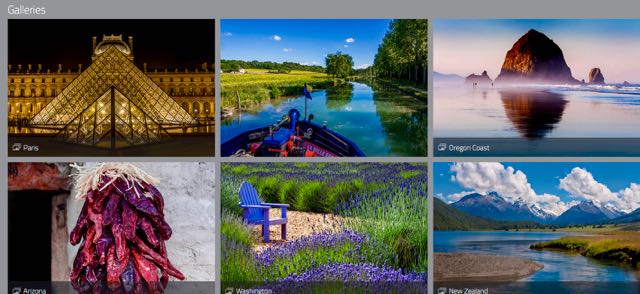 #3 Keep Everything Organized

Being well organized is another skill critical to be in the travel writing business.  And the more articles you sell the more important it is to be organized.  

First of all, since freelance travel writing is a business, it's necessary to keep accurate records of your expenses and your income. 


But being organized isn't limited to organizing paperwork for tax purposes.  There are a lot of administrative tasks and you'll want to set up systems to keep track of all of them. 
Here are a few things to keep organized in your travel writing business:
Distribution lists for your various writing genres
Emails (query letters sent, responses from editors, feedback, etc.)
Photo galleries that accompany your articles
Invoices and payments
Lists of story ideas for every writing genre
Lists of published articles
Details of upcoming trips
Photos and photo galleries
Set up a simple and flexible system to stay organized.  Then update or replace it as your travel writing business grows and follows new paths. 


# 4  A Few Resources

You need a dictionary and  thesaurus for references if you're serious about a travel writing business.  Online resources are great, but I find it more useful and less distracting to have a print copy of these at my desk. 

The Writer's Market is another reference that's a must for travel writers.  You'll use it to create magazine distribution lists.  I recommend you get the Writer's Market 100th Edition (or later). It offers online magazine leads online as well as print publications. 
Do you need to update your Writer's Market every year?  I don't.  I buy a new one every 3 or 4 years. 

I'd suggest upgrading your Writer's Market every 2-3 years.   Beyond Writer's Market, there are other resources you can use to find sales leads.  Here are my sources …
A journal or notebook is useful for taking notes when you're on the road.  There are lots of spontaneous occasions when you need to write something down and using your smartphone isn't practical. 
Find a size that suits you and is easy to carry.  I often hand write my impressions and descriptions of a place in a journal and then type it up later. 


Things You DON'T Need for your travel writing business...

There are a number of things you don't need when getting started in your travel writing business.  People spend a lot of time fretting over some of these things. 
Don't waste your time – you don't need any of these things to get started:

1.  You don't need a writer's website to get started.  If you already have one, great – but you don't need one starting out.  

I waited two years to put up a website.  Although I don't suggest waiting that long, I do suggest you wait until you have a dozen or so bylines before you bother to set one up.



2.  You don't need a logo, a business name or letterhead stationery.  Ninety nine percent or more of your correspondence will be done by email.   And as a writer, your name is your brand.   None of these things are needed to get started.

3.  You don't need a blog.  Taking the time to create a blog will sidetrack you from your main purpose – to get some bylines.  Save the blog for later (or never).

However, if you already have a well-written, professional-looking blog then this can supplement your portfolio.  Just remember that bylines from print publications still carry more weight.  Focus on collecting some bylines in print and from other websites and feature those on your writer's website when you set it up.

4.  You don't need a travel journalist press card.  I have always used my business card as my press credential and it works fine along with my professional writer's website.  If I need a press credential, I apply for it if needed.

So that's it! 
Focus on the things you need and ignore the ones you don't need and you'll launch your travel writing business fast. 

More travel writing articles that will interest you ...

Business Basics for Travel Writers
Using Writer's Guidelines to Sell Your Travel Stories
Creating a Professional Website for Your Travel Writing Business

Disclosure:  I will receive a small fee for the amazon.com and Smugmug.com links on this page if you follow these links and make a purchase.

---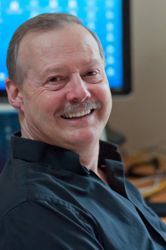 Roy Stevenson is a professional travel writer and the author of www.PitchTravelWrite.com.  Over the past ten years, he's had more than 1000 articles published in 200 magazines, trade and specialty journals, in-flights, on-boards, blogs and websites and has traveled on assignment around the U.S. and to dozens of international destinations.

---
IF YOU ENJOYED THIS POST, GET UPDATES.  IT'S FREE.