Writing Genres and Creating Your Own Niche
Writing Genres:
How To Create Your Own
Travel Writing Niche

Having multiple writing genres is the best approach if you're just breaking into travel writing. It's not so easy to be a generalist travel writer these days - trying to do what thousands of other generalist travel writers are doing.  It's a rut that can be difficult to escape.

First of all, you have to be really creative to come up with unique story ideas when you're writing about general travel.  And then your ideas have to be something that editors haven't heard before.

Sure, there will always be a market for the basic "roundup" travel article, but the competition is fierce. 
For example, everyone wants to write about Paris, but editors get tired of being pitched the same kind of roundup story.  And it's not what they're looking for.  They're looking for new ideas and fresh perspectives.

And that's where pitching in specific writing genres can help you. 
In other words, I'm talking about developing your own writing genres and creating your own travel writing niches. 
This is by far the easiest way to get out of the generalist rut. 
Travel writers who develop their own specialty niches become the master of those topics.  And in my experience, writers who master their topics get published more often. 
A glance at my professional writing website (www.roy-stevenson.com) will show you that I write in several specialty writing genres. 
I write about travel in the Pacific Northwest and I write about wine, beer, and food. 
I also have articles on military museums, military vehicles and antique military weapons -- things I'm passionately interested in. 
I have some writing genres that aren't typically thought of as travel, for example track & field and film festivals.  But I've turned these niches into great travel experiences that includes attending European track & field events and the Belgian International Film Festival.

I also have several non-travel writing niches related to my education and previous job experience.  For example, I was in the fitness industry for many years and write about many aspects of sports, fitness and health.  I've written an article about how to write for the fitness industry, if this is one of your interests.

Why Pursue Several Writing Genres?
Create several writing niches.  I believe it's the best approach for successful travel writing.
When you diversify,  you'll find editors approaching you to write articles for them, instead of the other way around.

Here's an example ...
Over the past few years I've worked hard at establishing a reputation as a beer writer.  It started when I was living in Belgium, with access to all those world-class brews. 
When I moved back to the U.S. I continued with this travel writing niche.  Living in the Pacific Northwest gave me easy access to a multitude of microbreweries. 
So I was pleasantly surprised when the editor of Beer Connoisseur Magazine contacted me to write a lengthy article about Scottish microbreweries.

Another example ...
A similar thing happened thanks to my love of cheese. 
When I travel I seek out places that make artisan cheeses and write travel articles about them, usually for regional or online outlets.
The editor of Cheese Connoisseur Magazine saw one of my articles and contacted me to write about a special type of Parmesan cheese in Italy. 

There's another good reason why I recommend multiple specialty genres: money.
To make a living as a freelance writer, and get published more often, you need to write in several different fields.  
Best of all - some niches pay better than others.  Find the niches that pay well and then focus your efforts on those niches.

Having multiple writing genres is also more exciting!  
Writing for multiple niches gets you out of your comfort zone. 
When you show someone your writing portfolio full of articles about your specialty writing niches, it's far more interesting for them.  It leads to all sorts of great discussions, and they learn more about you as a writer and a person.

When you diversify your writing genres, you exponentially increase your pool of ideas and your potential for getting published.  
Writing in a variety of genres has the added benefit of keeping you from getting bored with writing solely about one type of subject like  general travel.

How to Break Out of the Generalist Rut and Get Started With Specialty Writing Genres

The best travel writing happens when you write about something you're passionately interested in.  You'll enjoy the process of doing the research - something that otherwise might feel like a grind.
And your finished articles will reflect your interest in the topics.

Writing about your interests keeps you motivated and in the game.  It's fun sharing your knowledge and experiences and inspiring other people to see or do what you've done.  And in specialty writing niches you're writing for your own kind of people - people who will connect with you more closely.

Here's how to get started:

Write a list of everything that interests you, from work experience and education to hobbies and interests.
Keep adding to the list over two or three days.  Your list might be very long with dozens of items.  Don't worry about this.

From your completed list, select five items that interest you most.

For only those 5 items, name the places you have traveled, near or far, while following your interests.  Was it a vintage car show, a local art museum, a living history reenactment in another country, or a dog show?  Be specific, and list multiple places, if applicable.
Can you write an article?  For any of your top 5 items, did you collect enough information on your trips to write an article?  If yes, then all you need to do is find specialty magazines that will be interested in articles on those topics, and fire off some well-written query letters.
What if you haven't traveled anywhere to explore your interests? Then list places you might go in the future.  Plan it into your schedule within the next 12 months.  Then fire off some query letters prior to visiting. When an editors say they want your stories, show up at those destinations with your "assignments".  This is the best way to travel  in my opinion.

When you finish the exercise above, I'd suggest you choose just one niche out of the five.  Trying to focus on five niches at the same time is overly ambitious. 

Concentrate on selling articles in that one genre before moving on to other writing genres.  Once you've got a few bylines in one area, branch out into another area that interests you. 
Keep repeating the process with your top five choices.  Before long you'll have your own writing genres unique to your interests.

I got started in exactly this way.  Here's how it worked: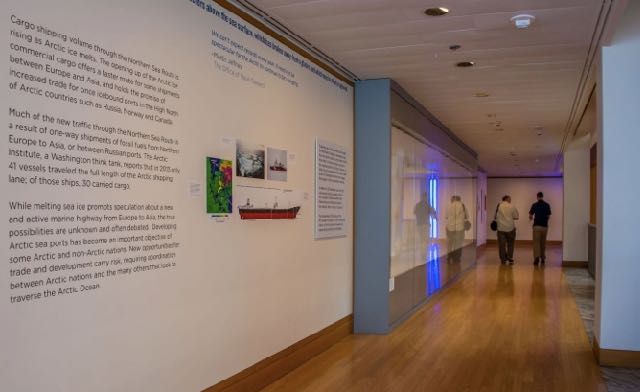 I love museums and have become "the museum guy" for certain writing genres. On press trips I'm treated like a VIP by by museum curators and get custom tours to help with the articles I'm writing.
I happen to be interested in all things military, although my main interest is World War II. 
While living in Belgium a few years ago I visited the Luxembourg National Military Museum.  While I was there I took some notes and photos.  I was lucky enough to interview the curator as well.  I wasn't officially a writer at the time - just a wannabee writer.

A few years later when I started my writing career, I dug out my notes and photos.  Then I pitched and sold stories about the military vehicles in this museum to two U.K. military vehicle magazines and another in the U.S.  
The income from selling three different articles about this museum more than paid for the few minor expenses incurred.  In other words, I made a tidy little profit after the fact.  And I had a blast writing the stories because it's one of my passions.
After this, I dug out my notes for other article ideas in the same niche until I mastered the military writing genre.  Then I moved on to the next niche that interested me.

Everyone has their own unique interests and yours will be different than mine.  But you can follow the same process by defining you interests - and then develop your own specialty travel writing niches. 
I can promise you, you're bound to find the work more enjoyable and rewarding than being stuck in the general travel rut.
---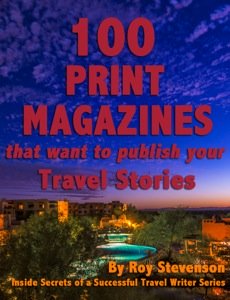 If you want to get published in print media, 100 Print Magazines that Want to Publish Your Travel Stories gives you a ready-made a list of print magazines with contact details, writers guidelines, and much more. 
---
Related articles that will interest you:

Writing about Festivals and Special Events
Travel Stories to Help You Find Your Niche
Get Published:  Where Travel Writers Can Sell Their Stories

---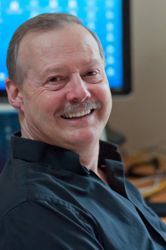 Roy Stevenson is a professional travel writer and the author of www.PitchTravelWrite.com.  Over the past ten years, he's had more than 1000 articles published in 200 magazines, trade and specialty journals, in-flights, on-boards, blogs and websites and has traveled on assignment around the U.S. and to dozens of international destinations.

---
IF YOU ENJOYED THIS POST, GET UPDATES.  IT'S FREE.