Writing About
Festivals and Special Events:

What Sells and What Doesn't
Writing about festivals and special events is always tempting to travel writers.
Every city worth its salt has a food & wine festival.  There are also music festivals, arts & crafts festivals and home & garden shows almost everywhere.  Many cities host film festivals, cultural festivals, boat shows, and numerous other events.
As travel writers we're always seeking out story ideas, and looking around our own hometown is a good place to start.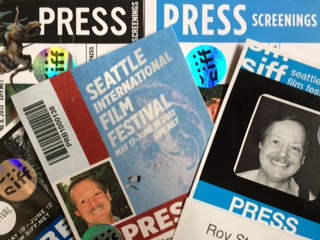 I've been covering the Seattle International Film Festival (SIFF) every year since 2007 for a movie magazine.  My press pass enables me to attend 150+ feature films if I really want to abuse myself.  Fortunately, I don't have enough spare time to do this.

I'll usually watch 25-35 movies each year at the film festival.  And, as a travel writer I enjoy getting a press pass and saving money on the price of tickets. The press also get VIP treatment—like attending special advance press screenings and getting screener DVDs to watch at home.  I get early entry to the movies and have access to the film stars and directors if I need to interview them.  These are all very nice perks.

So, festivals and special events are a lot of fun, and every beginning travel writer thinks of pitching these stories editors.  Unfortunately, most festivals and special events are a hard sell, especially to travel and lifestyle magazines.

The acceptance rate for festival pitches is much lower than for general travel story pitches.  Here's why …

While they may be exciting, most festivals and special events aren't so special after all.  No matter how much we enjoy them, they're not news unless the festival is in its first year. Since most festivals happen every year, editors aren't particularly interested in running a story about it year after year.  
It's possible that your local newspaper might be interested in a story, but this will only earn you a small sum of money - or nothing at all.  But if you really want to attend the event and write about it, you should be able to get a press pass - and that may be enough for you.

Writing about Festivals: The One Big Mistake that Will Make Your Pitch Fail

There's one mistake that beginning travel writers make when pitching stories about festival and special event stories:  they wait until the last minute to pitch the story idea, just before the event is happening.
If you do this, it will cost you any chance of getting your story into print.  Editors work on their editorial calendar from four to twelve months in advance.  That means you need to get your story pitch to an editor far in advance of the event.

A query for a festival that's happening right now doesn't have a chance of being accepted simply because by the time it would be published, it's old news.  A reader doesn't want to read about a mid-summer wine festival in November when it's cold and snowing.  They want to read about it before it happens - a month of two before!  That way they can read about it and make plans to attend.

If you're thinking of writing about festivals or special events that you want to attend, you need to send your query letters out at least 4-6 months before the event.  This gives the editor time to slot your story into the magazine in advance of the festival.

But keep in mind, these local festivals and special events aren't worth pitching unless you're okay with a small payment (or none at all) along with a press pass.  Often, writers consider complimentary entry to the event as a satisfactory payout.  If so, go for it!

There are situations where a magazine wants coverage each year. That's what I do for the SIFF. I cover specific movie genres and give my "regular" magazine a report after the festival each year.

That's my take on the "normal" festivals that seem to occur everywhere. 
Writing about the Most Marketable Kinds of Festivals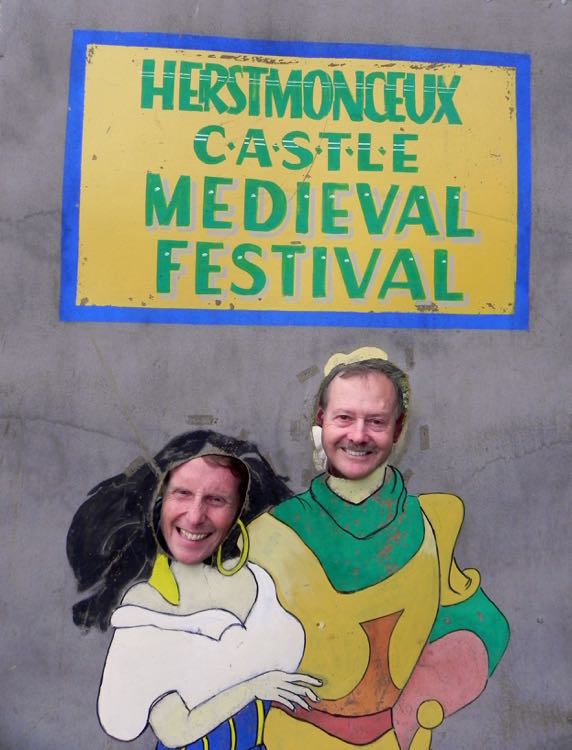 Pitching festival and special event stories to general travel and lifestyle magazines is usually a losing proposition and you won't meet with much success.  The reason is because festivals are a dime-a-dozen and travel and lifestyle magazines are always looking for something new and different to keep their readers entertained.
Writing about festivals that are found everywhere, in every city, just don't cut it because they're too commonplace.
But there are some types of festivals and special events that are well received by magazine editors. Writing about festivals of these types are very marketable.

Recently I tallied my bylines for festivals and special events and found 21 of these features published over my travel writing career.

Writing about festivals and special events have taken me to Belgium, Edinburgh, and England, and Washington State, Oregon, and Nevada.  My festival stories have been published in 14 different print magazines and on four websites. And I've made a tidy income from them, plus secured press passes to the festivals themselves.  And I've had an absolute blast attending these events.
The fact is some festivals and special events are more marketable than others.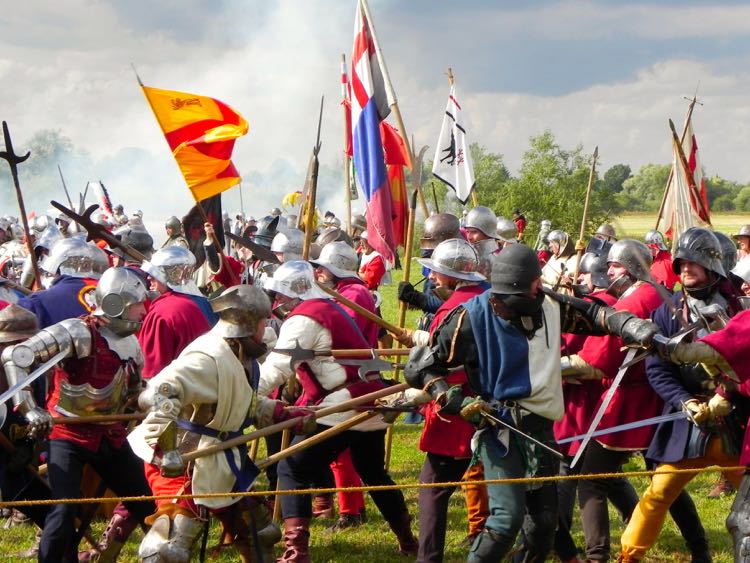 Writing about festivals for specialty magazines is a key concept.  I've been writing about festivals and special events for several years, and most of my festival stories were published in specialty magazines and websites.

If you want to get your festival stories into print, you really need to research and know your target magazines before you pitch them. The festival genre needs to fit the genre of the specialty magazine.

What do I mean by specialty magazines?  It's easiest to explain by showing you some examples. 

Here's a list of some of my festivals and special event stories and the magazines they were published in to give you a better idea:

•    The Top Ten Belgian Beer Festivals -- Beers of the World Magazine
•    The Tacoma Schooner Rendezvous -- Blue Water Sailing, 48 Degrees North, Classic Boat magazines
•    Grand Opening of Tacoma LeMay Americas Car Museum -- Classic Automobile Magazine
•    The Battle of Tewkesbury Re-enactment (England) -- International Living Magazine
•    The Pendleton Roundup – Northwest Travel Magazine
•    The War & Peace Military Vehicle Event (England) – Off Road Adventure & Jeep Action magazines
•    McMinnville UFO Festival -- Open Minds UFO Magazine
•    Sequim Lavender Festival -- Pacific Horticulture Magazine
•    The Tewkesbury Renaissance Faire & Battle Re-enactment (England) – Renaissance
•    England's Military Odyssey – Renaissance
•    England's Medieval Festival Herstmonceaux Castle – Renaissance
•    Brussels International Festival of Fantastic Film -- Videoscope
•    The Edinburgh Military Tattoo – EuropeUpClose.com
•    The Prefontaine Classic & U.S. Champs (Track & Field) – RunBlogRun.com
•    Auburn Veterans Day Parade – Military Magazine


The Main Points to Consider Before Pitching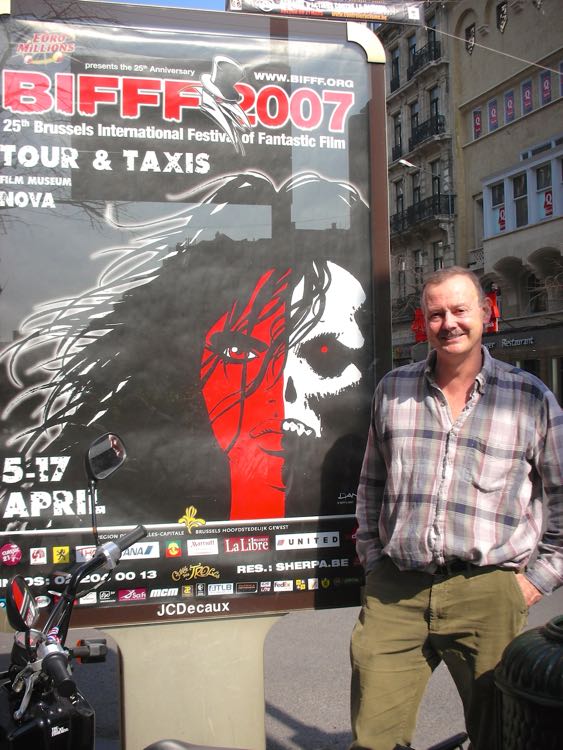 Here are the main points of this list:

First, look for unusual and diverse events.  A UFO festival, living history re-enactments, military vehicle events, film festivals, track & field meets, beer festivals, a car museum opening, a rodeo, and yachting events. These are all very different than the typical food and wine festivals.

Second, pair each "unusual" festival with magazine genres who would be interested in the story. Every article of mine, except for one, was published in a specialty magazine.  Only one 'pure' travel magazine published a special event story.  That says it all, doesn't it?

Specialty magazines are fertile ground for publishing your special event articles.  In some cases I was able to sell the same story to one or two other specialty magazines simultaneously.  If you're thinking of reselling your article, you need to make sure the magazine circulations don't overlap, or you need to sell them to magazines in different countries.

Selling to specialty magazines can be lucrative.  Coverage of the War & Peace event in Kent, England, reaped me $1300 in two publications - one in the U.S. and one in Australia.  Plus my press pass gained me free entry for two days.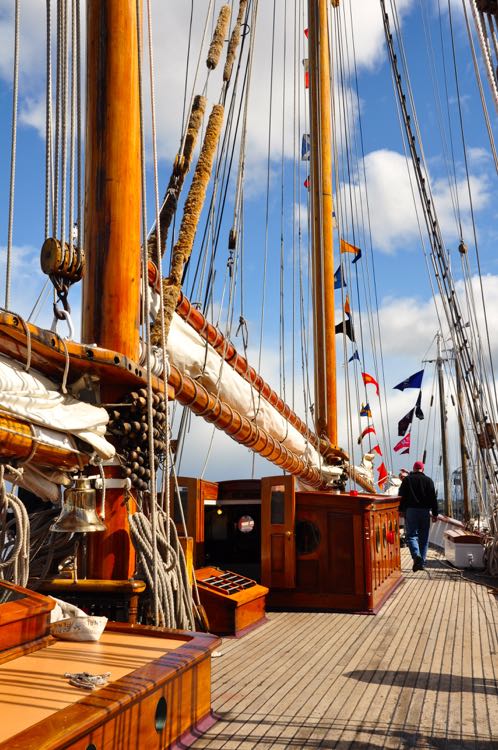 A schooner rendezvous in Tacoma, Washington, garnered more than $1000 for three different variations of this story in a U.K., U.S., and a Northwest regional magazine.
For the Renaissance magazine festival events I gained entry into some of England's best living history re-enactments. These were events I was planning to attend anyway.  Getting paid to attend and receiving VIP treatment was a great bonus!

My marketing messages for travel writing about festivals and special events are simple: 

1.  Pitch your festival and special event stories well in advance of the event - at least 4-6 months ahead of the event (consult the writers guidelines for each publication to be sure about the lead time).

2.  Realize that pitching run-of-the-mill local or regional festivals are not particularly successful or lucrative.  You might find a small newspaper to sponsor you so you can request a press pass, but better paying travel magazines have little interest in 'home town' events.

3.  Put some thought and research into specialty magazines that might be interested in your favorite "unusual" festivals.  You're more likely to score assignments that open the door to press passes and VIP treatment.  They're also likely to have a better payout for your travel writing.

Writing about festivals is a fun genre to add to your travel writing portfolio. Try using these tips and uncover some new and unusual festivals. Then start pitching related specialty magazines. Before you know it you'll be writing about festivals and special events -  and get paid to do it. 

Related articles that will interest you:
Travel Stories to Help You Find Your Niche
The Complete Guide to Query Letters for Travel Writers eBook
How to Target Specialty Magazines

---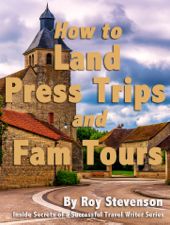 Special Report:
How to Land Press Trips and Fam Tours
I've written a guide about how to land press trips.  It will tell you everything you want to know about how to get into the inner circle and get invited on regional, national and international press trips. 
---
---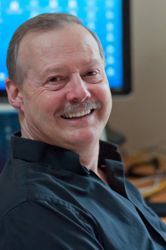 Roy Stevenson is a professional travel writer and the author of www.PitchTravelWrite.com.  Over the past ten years, he's had more than 1000 articles published in 200 magazines, trade and specialty journals, in-flights, on-boards, blogs and websites and has traveled on assignment around the U.S. and to dozens of international destinations.

---
IF YOU ENJOYED THIS POST, GET UPDATES.  IT'S FREE.