No Bylines?

 
Five Ways to Pitch Stories When You Don't Have Writing Clips

"I don't have any bylines or writing clips!" beginning writers say.  "What do I say to editors in my query letters when I'm just starting out?" 



Having an empty writing portfolio feels like an insurmountable obstacle to new writers.  But it always helps to remember that every experienced writer had to pitch their first article at some point in the past.  We've all been through this.

When I started my freelance writing career I quickly found that an absence of bylines was not such a disadvantage.  There are some strategies I used to break through this barrier, and you can use these strategies, too.  So take heart.  


Here are my five best suggestions on how to pitch articles when you don't have any bylines:

Start at the bottom of the pyramid

As a beginner you'll need to put some thought into the magazines you're going to query. You need realistic expectations.

If you pitch top-level magazine editors, they will question your lack of clips. They generally look for bylines. They'll look at writing clips for proof that you're a polished and published writer who produces exciting stories and turns in clean copy.


Magazine editors at the top of the pyramid are picky. They receive dozens of queries each day because they pay well (~ $1/word).  They prefer to accept pitches from savvy and seasoned travel writers.

Although the occasional greenhorn "ringer" slips into the esteemed journalist ranks of National Geographic Traveler, Conde Nast Traveler, Travel + Leisure, Islands, Coastal Living, Lonely Planet or Robb Report, it's not common.  The majority of writers for these magazines are veterans.

When you're starting out it's important to accept the fact that you may not be in that place, yet.  There's no substitute for experience, and with few exceptions, most travel writers work their way up by starting with more modest publications. 


Start at the bottom of the travel writing pyramid.  Your odds of being published improve tremendously when you query local and regional magazines. Although these editors tend to pay less, they're more open to considering stories from neophyte writers.

The good news is that most online, local and regional magazine editors will work with beginners if the story angle is enticing enough.  So, when you're starting out, go where you're more likely to be accepted - online and in the local and regional print market.


If your story angle is solid, and you've presented your case professionally, there's no reason why an editor will not go for it, regardless of whether you've been published before or not.

Explain Why You're the Best Person to Write the Article

When you don't have bylines, explain convincingly in your query letter why you're the best person to write this article.

If you're an expert on the topic you're pitching, this will usually compensate for your shortage of bylines.  Having experience or knowledge in a specialty area gives you a big advantage over other writers who might be pitching a similar story—even if they're more experienced. 


Here are some examples: 


A history teacher pitching a story about a historical square or building in Paris will have good credibility with an editor.  This person is likely to have good insights into the history of a place because of their education and experience.

 

A military historian or weapons expert that served in the military will have great credentials for writing about military battlefields and museums, even if they've never been published before.



An expat who has lived overseas in a particular country or city will know where the locals go and the things they do. Expats have great insights into foreign cultures. They have knowledge about a place that tourist don't have.

Everyone has some specialized knowledge or experience.  So, highlight yours in your query letter.
But, don't overdo your expertise.  Rambling on about your PhD and masters degrees and other qualifications will turn an editor off, too.  They don't want a writer who sounds like an academic snob.  They're not looking for research journal writers. 
Highlight enough background to prove you have the credentials to write a good story.  A few sentences should do it.

Pitch solid story ideas.

This is a key point because one person's great story idea can be an editor's nightmare.  In other words, you might believe you have great story ideas about what you did on your recent vacation to the Bahamas, but an editor might see a couple of dozen similar queries every month. 


Or, the magazine might have published a Bahamas story only six months ago.  Check this before you query.


When possible, look through the magazine's archives and a few recent issues before you query.  You'll get a better idea of what types of topics and stories the editor likes, and what has already been published. 


Looking through back copies of your target magazine before you query will also help you focus on story ideas that will be a better fit for that magazine.

Where do you track down print back issues? Look at the magazine's website and read the stories there.  You might also find them in your local library.

Present your story idea clearly and concisely

Even if you've never been published before, your query letter needs to be well written.  It's your opportunity to present a professional face to the editor. 

Make sure there are no spelling, punctuation and grammar mistakes.  These errors scream "beginner" to an editor.  The editor will most likely delete your query letter without reading any further.  If you can't submit a 'clean' query letter, an editor will also assume your article will also be poorly written.

It's not the editor's job to be your writing coach or instructor. If your spelling, grammar, punctuation and general creative writing skills are sub-standard, don't pitch stories to magazines.  Editors don't have time to clean up poor spelling and grammar.

If you have these writing deficiencies and you still want to be a freelance writer, take a creative writing class or a travel writing class at your local community college.  Get your writing skills up to par before you pitch. 

Assuming you're a good writer, then make sure your story idea is clearly presented.  Your query letter provides a window into your writing.  The editor gets an impression of your writing skills before ever reading your article.

If your story idea is a mish-mash of half-baked ideas that are not clearly defined, don't expect the editor to take your query seriously.  Pitch a clear, concise story idea. 


There are a number of common mistakes you can make in your query letters.  I've written a separate post about what they are and how to fix them.
It's also important that you follow the basic format rules for query letters.  Following the standard format tells the editor you know what you're doing (even when you don't).

If you aren't sure how to write query letters to editors,  The Complete Guide to Query Letters for Travel Writers covers all the basics of writing a query letter and includes twenty real query letters examples that I used to get articles published in top shelf magazines.

Mention the Writers Guidelines in your query letter.

Veteran freelancers use this subtle trick – because it works! 


Most good travel magazines have Writer's Guidelines published online, so go there before you query the magazine.  Read the guidelines and note the important points.

When you've got a clear idea of what the editor expects, subtly mention that you've read the guidelines in your query letter.


Here's an example:

"Your writer's guidelines mention that you require articles up to 1200 words.  I anticipate my story being 1100-1200 words."

Another winning statement is, "I'm happy to work to your editorial guidelines, and can produce good quality copy." 

For bonus points, you can add, "I fact check my articles before submitting them".  (Make sure you actually do this before you submit your story.)

Then, in your final query letter paragraph state: "My work is thorough and I'm used to meeting tight deadlines."

These are things that every editor likes to hear. 

At travel writing conferences I've heard editors say, "I'd rather have a good writer who can hand their work in by deadline, and whose work needs little rewriting, than a great writer who is always late."

Get published online for quick bylines.

If these suggestions still leave you feeling uncomfortable, then consider getting published online before pitching print magazines. In fact, I recommend this to the novice writers I coach. 


Online bylines are far easier to establish than print bylines. You can rack up an impressive list of travel bylines very quickly by placing your articles on travel websites.

The good thing about online bylines:  it's easy to include your writing clips in your query letter by providing links to your online stories.
The downside?  Most of them don't pay.

 
However, being published online will build up your credibility with print magazine editors, and give him or her a chance to see your writing style.

Print magazine editors often check out a travel writer online before committing to their query, so get a few articles published on respectable travel websites. 

But remember this:

Just because it's easy to get published online doesn't mean you can submit shoddy work.  Make sure your online stories are written to your highest level.  These are your writing clips and they need to be good ones.

After you've established 10-15 articles online, preferably on different travel websites, get back to pitching your stories to print magazines.  Continuing to write for other people's travel websites only helps them make money, not you.  You're writing the articles for free.  This literally is slave labor.

I've seen many novice writers disappear down this rabbit hole for years.  One day you'll wake up and realize you're not making any money for all your effort.  Give yourself some boundaries about getting published online, then move on. 


If you don't know where to get published online, or how to go about it, 50 Websites that Want to Publish Your Travel Stories is a guide that can help you understand the process.  It includes a list of 50 websites that accept travel stories from freelance writers.

Just one more thing …
... and the most important point: 
Never say you're a complete novice in your query letter!

Is it all going to be smooth sailing?  Probably not.  Breaking into travel writing takes dedication and persistance. 



A few years ago on a Fam Tour around Central Oregon, I met a novice travel writer.  His few online clips at that time were well written, and he showed a lot of potential. 

 Fast forward several years and he's no longer a novice.  Now, his bylines include being regularly published in our top Pacific Northwest regional magazines, and he's completed two waterfall hiking guidebooks. He's finding his way into national publications and living the travel writer's dream.


The same will happen to you if you follow this advice when you're just getting started.  Your bylines will grow and in no time you'll be out of that awkward 'novice' phase.

Related topics that will interest you

Write for Free?  Why You Might Want to Do This

The Complete Guide to Query Letters for Travel Writers

50 Websites that Want to Publish Your Travel Stories - eBook
---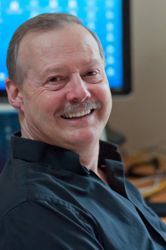 Roy Stevenson is a professional travel writer and the author of www.PitchTravelWrite.com.  Over the past ten years, he's had more than 1000 articles published in 200 magazines, trade and specialty journals, in-flights, on-boards, blogs and websites and has traveled on assignment around the U.S. and to dozens of international destinations.

---
IF YOU ENJOYED THIS POST, GET UPDATES.  IT'S FREE.