Writing for Expat Magazines
Writing for Expat Magazines

One travel-related genre you should consider pitching is expat magazines.  This genre of magazines is a way for novice travel writers to pick up some easy bylines. 
Novice travel writers have difficulty pitching stories to standard travel glossies. The competition for these magazines is fierce.  Editors of these glossy magazines receive too many pitches.  They can afford to be very picky when handing out assignments, and often they work with writers they already know.

A proven way to improve your chances of getting published is pitching lesser known, travel-related genres, like expat magazines. Your chances of placing your stories are much higher.  All it takes is knowing the right approach. 

Who Are The Expats?

Expat magazines and websites are aimed at people living overseas or working overseas. This includes those who travel long-term, or move from one country to another.  

The editors of these magazines look for stories about myriad subjects. These range from living and working overseas to lifestyle and travel.  

But don't race off and start pitching random travel story ideas to expat magazines.  You need to understand who reads expat magazines, and what topics most interest them and the editors.  Armed with this knowledge,  you'll have a better idea of what stories to pitch expat magazines.

An expatriate – or expat, for short -  is someone who lives outside their native country. This might be a temporary or permanent arrangement.  You'll find millions of expats living in other countries around the world.

Many expats are corporate employees.  Others are solo or married entrepreneurs.  Retirees who enjoy the richness of living in another country are also expats.

My wife and I, for example, have lived many expat lives: in Singapore (3 years), Belgium (2.5 years), Thailand (9 months), and Vietnam (4.5 years). While in Singapore and Belgium, Linda was an employee, working for a large American corporation.  I was a trailing spouse free to do as I pleased.

In Thailand and Vietnam we worked together on our business.  Besides doing some freelancing, we also produce content for travel writers for our website, PitchTravelWrite.com.  This includes weekly email newsletters, and creating products and services for travel writers. We also deliver live travel writing workshops in the U.S. and internationally.

Expat corporate employees are educated, hardworking, and well paid.  They can afford luxury travel for themselves and their family. Children of expat parents often attend expensive international schools and build friendships with kids in an international community.

Non-working expat spouses sometimes do volunteer work.  Other expat spouses use their newfound freedom to travel, as I did for several years.

Many expats are self-employed.  They often have Internet businesses or work online (eg. Online ESL teachers).  These expats are interested in stories about low-cost travel, independent travel, teaching English abroad, international careers, and language study.

Expats are a well-traveled group.  They're always looking for exciting new destinations and stimulating adventures.

Do You Need To Live Overseas To Write For Expat Magazines? 

If you live overseas, chances are you're qualified to write for expat magazines.  As a resident expat, you have insider knowledge on the local places and attractions.

But what if you don't live overseas.  Can you still write for expat magazines?

Even if you don't live overseas, you still might be able to get your story ideas accepted in expat magazines or websites.  For example, if you have skills and knowledge that can be applied to living internationally, this will help you generate appropriate story ideas.  Expat magazines like to feature some generic topics that do not require you to live in a foreign country.

Examples of topics you can submit to expat magazines without living in country include travel, educational travel (like home schooling), raising children, health, fitness, fashion, beauty and other lifestyle topics.

Many travel writers have previous experience traveling to other countries.  They're qualified to write about the destinations and attractions in those countries, even if they don't live there.  As an example, I've written plenty of travel destination stories years after visiting a destination. 

You don't have to be a Johnny-on-the-spot to submit certain types of generic stories. You can write them from anywhere, provided you have expertise in the field, or are prepared to research the topic.

What Types Of Stories Can You Pitch to Editors of Expat Magazines? 

Beyond the topics already mentioned, here are other common expat magazine topics: 

Cultural travel
Culinary travel
Adventure travel
Family travel
Local & International events
Local Wining & dining
Where to Shop
Alternative tours (cooking, art, dance, music, writing, massage, yoga, meditation)
Expat profiles & experiences

Socially prominent expats
Expat owned and operated businesses
Expat entrepreneurs
Influencers and Go Getters
Living abroad
Culture Shock & Adaptation
Family & Relationships
Music
Art
Books
Worldwide culture
 
With some creativity, pitching and writing these sorts of stories shouldn't be a problem. Most of these story lines are bread-and-butter for travel writers.

To give you a better idea of what stories you can pitch to expat magazines, here are a few stories I've had published:
Singapore's Hawker Centers (food centers)
Bali's Top Luxury Resorts & Villas
Cruising France's Burgundy Canal in a Luxury Boutique Hotel Barge
Arizona's Top Luxury Resorts
A Male Expat's Life in Singapore
A Male Expat's Life in Belgium

Here's a sample of story titles selected at random from expat magazines:

The Expats Guide to Where To Live In Singapore
Best Furniture Shops in Singapore
35 Cool Things to do in Singapore
A New Hair Salon in Tanglin Mall (Singapore)
Moving to Mexico?
Things You Will Love About Living in Scotland
Literary Inspired Holidays in Great Britain
Tips You Need to Know About Bucharest Nightlife
Should You Purchase a Vehicle While Living Abroad?
A Partial List of Expat Magazines

Here's our cover story about luxury resorts in Bali published in Global Living, a print and online expat magazine. The photo is taken from our villa at the Four Seasons resort, Jimbaran.
Some expat magazines and websites are global in content while others focus on specific countries or cities.

Here are a few global expat magazines and websites.  This isn't a complete list, so be sure to research and add to this list before you start pitching:

Global Living
www.internations.org
www.expat.com

Most expat magazines and websites focus on specific countries or cities and you'll find those by doing a search with that focus.

Below I've listed a few expat magazines.  This is not a complete list.  Be sure to research more magazines in your countries of interest before pitching:

Expat Living Singapore
Expat Society Thailand
The Expat Switzerland
Expat Living
 www.expatlivinginthailand.com
The best way to approach expat magazine editors is the tried-and-true method.  Send a well-written query letter with a good story idea.  In your query letter you'll want to emphasize why your story idea will appeal to expats.

But there are other ways, too.  Here's a story from travel writer Candi Licence, an American expat living in Grenada.  She broke into Transitions Abroad by entering their writing contest.

Here's Candi's story in her own words.

"I moved to Grenada from the United States. I subscribe to several expatriate websites to keep up to date with relevant topics and to offer my support to others who are considering moving to a new country."

"One website that I follow is Transitions Abroad. I noticed they were having a writing contest. They were looking for inspiring articles or practical country mini-guides with in-depth descriptions of experiences moving, living, and working abroad." 

"I immediately read the entries that had won in previous years. I wanted to understand the style of writing they awarded, and to determine if I had a reasonable chance to be a contest winner. After this research, I wrote a mini guide about moving to Grenada called "How Moving to Grenada Can Add Spice to Your Life." 

"After completing the article and adding a series of informational links, I submitted the piece." 
"A few weeks later, I received the following email.  "We hope that you will be happy to learn that your excellent entry, "How Moving to Grenada Can Add Spice to Your Life," has been selected as the 3rd-Place Winner in TransitionsAbroad.com's 2018 Expatriate Writing Contest." 

"This was so exciting for me because it was my first paid byline and I've been asked to write additional paid articles for Transitions Abroad. I am now in the process of writing new articles for their consideration and other expat sites."

Candi took a creative approach and managed to get published in a respected expat magazine.  She got a byline, an award and a paycheck!  This is one idea for a unique approach to getting published in an expat magazine.

General Information about Expat Magazines

Many expat magazines don't pay their writers. Instead, they rely on goodwill from expats who want to contribute to the general pool of information about their adopted country.

Should you pitch stories to non-paying expat magazines?

If you're a veteran travel writer with plenty of bylines under your belt, or if you've expecting payment for your work, you shouldn't query the non-paying expat magazines.  

However, if you're a novice travel writer trying to build your bylines and hone your writing craft, expat magazines are an excellent way to break into the field. 

Don't forget, you can parlay expat article assignments into complimentary travel perks.  This includes free meals, accommodations, tours, entry to tourist attractions, and transport.  So you still can benefit with complimentary travel in exchange for writing a story.

Some of my most spectacular comped travel has been on assignment for expat magazines. One press trips included a week-long cruise down France's gorgeous Burgundy Canal on a 126-foot-long luxury boutique hotel barge.  Another time, we stayed 28 nights in 12 different high-end luxury resorts and villas on the island paradise that is Bali.  And I even did an article where we visited several of Arizona's finest resorts for an expat magazine - without leaving my own country.  

Use your imagination and you'll find there are many opportunities writing for expat magazines, no matter where you live.

Related articles that will also interest you:

Writing Museum Stories
Breaking into Freelance Magazine Writing
Writing for Boating Magazines
Travel Stories and Finding Your Niche

---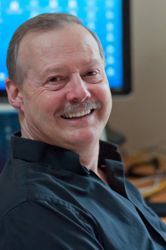 Roy Stevenson is a professional travel writer and the author of www.PitchTravelWrite.com.  Over the past ten years, he's had more than 1000 articles published in 200 magazines, trade and specialty journals, in-flights, on-boards, blogs and websites and has traveled on assignment around the U.S. and to dozens of international destinations.

---
IF YOU ENJOYED THIS POST, GET UPDATES.  IT'S FREE.