Writing for Regional Magazines
It's almost a rite of passage for travel writers to start their career selling articles to regional magazines.   Regional travel & lifestyle magazines aren't intimidating.  And most states have dozens of them. 

Regional magazine editors tend to rely heavily on local freelancers for the majority of their stories.  But most also remain open to stories from out-of-towners who know the area well or pitch a "must have" story idea.

What do Editors of Regional Magazines Need?

What types of stories appeal to regional magazine editors?   I'd suggest you pitch a particular place or attraction.  Focus on a specific location or attraction instead of looking at a county-wide or state-wide piece.

"I look for something original—or at least with an original twist—and something authentic," says Matt Werbach, editor of Columbia Gorge Magazine.  "We want our stories to be relevant, and we want readers to walk away having been enticed. If a travel writer has the technical skills I'm looking for and they marry that with a fresh, honest way of looking at a person or a place, they're in."

Here are some of the stories I've written about in Pacific Northwest regional magazines.  You'll see that a wide range of topics appeal to editors of these magazines:

The Seattle Museum of the Mysteries;
The top climbing spots and wildlife reserves in Central Washington;
Military museums in the Puget Sound;
History museums and State parks in the Columbia Gorge;
The Pendleton Round-Up Rodeo;
A schooner rendezvous in Tacoma;
A summer wine cruise in a 126-foot schooner;
A scenic route for motorcyclists;
A local beekeeper;
Resorts & Lodges in the Northwest;
The cowboy and western wall murals at Toppenish, Washington;
The radio and electricity museum in Bellingham, Washington;
The building of the Deception Pass Bridge;
The Seattle International Film Festival;
Round-up pieces about weekend stays in Portland, Ore, and Leavenworth, Wash.
A monthly column for a Northwest yachting magazine about marina destinations around the Puget Sound
This long list should prove that only your interests and imagination limit you.

Where do I dream up my story ideas?  While I'm traveling, I'm always scanning for interesting places and people. 
You can also get your ideas from books about your region. I once read a book about Northwest ghost towns and decided to stop off Interstate 90 to explore Roslyn, Washington, one of the towns mentioned in the book.  After walking around this fascinating little town, I pitched a story to NW Travel & Lifestyle and it was accepted and published.

Sometimes stories fall into your lap. While covering a schooner rendezvous for a local yachting magazine I was invited to go on a wine cruise around the Puget Sound's San Juan Islands.  I sold the wine cruise story to three yachting magazines in two different countries.

Pros & Cons of Writing for Regional Magazines

I'll start with the disadvantages, because there's really only one.  The biggest disadvantage when writing for regional publications is the pay.  An average paycheck for a feature story in a regional magazine is around $250, give or take $100.

Do the math; you'd need to be selling and writing 3 or 4 articles each week, or 12 to 16 a month, to earn a livable income.  There probably aren't enough local travel magazines where you live to support that sort of proliferation.  And it'd be difficult to come up with a large number of fresh story ideas to hook several editors every month.

Some regional magazines have higher pay rates.  But the higher paying ones are highly sought after.  The competition much fiercer and breaking into them is more difficult for beginners.

Why do I continue to do travel writing for regionals if their payout is so modest?  That gets me to the advantages of writing for regional magazines, and there are many:
Because I love exploring and writing about the Pacific Northwest.  It gives me a reason to get out there and do things I might not otherwise do.  And I get paid for it, with a paycheck and possibly with comps, too.
Writing for regionals is a great way to get your foot in the door with travel writing.  It establishes your credibility to help you move up the travel magazine food chain. 
Once an editor get to know you and the type of stories you pitch, he might call you and ask you to write a travel story.  This is the best kind of productive relationship and more likely to happen with your own regional editors.
The beauty of writing travel pieces for regional magazines is that you don't have to go far for your travel stories.  Usually it's an outing just for a day, with few costs involved.
If your story is in a far-flung corner of your state or in a neighboring state, I'd suggest two things.  Research the area and sell your stories in advance.  Then, contact the tourist office and request comps while you're there doing research.  This will help to make the trip economically viable.
Perks associated with researching and writing for regional travel magazines include free entry into museums and personal tours; free accommodation at resorts, hotels, and B & B's; free meals; and press passes to film festivals, depending upon the type and scope of the article you're writing.

These are generally easy to organize in advance, as long as you have a letter of assignment from a magazine editor.  Contact the local convention and visitor's bureau, and let the people there know you are on an assignment.  Then ask politely if they can arrange complimentary accommodation and press passes for you. I've done this extensively and have only been turned down once or twice.


Writing for Regional Magazines: Persistence and Proving Yourself

Most regional magazine editors prefer working with local writers, so it's best to start with regional magazines in your local area.  But despite their preference for local travel writers, regional magazines can be difficult to break into.  Persistence pays off.  Keep pitching good story ideas.

You'll find that once you get your first story accepted and submitted on time, it will be easier to sell more of your ideas to that editor.  I've built a portfolio of well over 40 articles in 12 Pacific Northwest regional travel magazines and newspapers over just a few years.  Not only did this make it easier to sell more regional pitches, it also opened up travel writing opportunities in international magazines and regional in-flights.

I've also resold many of my regional articles to international specialty magazines in Australia, the United Kingdom, and around the U.S.  Reselling your articles is a great way to earn more money from words you've already written.  


Seven Tips:  Writing for Regionals

1.  Write about a diverse range of topics. 
Don't locking yourself into one type of article, such as restaurant reviews.  This limits your story generating potential.  Writing about a diverse range of travel topics prevents you from getting bored with writing about the same old things.

2.  Inspire people to get out and explore. 
"I love travel articles that make our readers feel connected," says Lisa Patterson, editor of South Sound magazine. "And stories that inspire folks to take a trip and explore their own backyard or beyond. Heck, even if they never actually take the trip, a great travel article will take them away from the daily grind. We might not all be able to hike a mountain, take a cruise or swim in a blue lagoon, but good writing and photography can help us imagine ourselves doing it."
3.  Scan the writers guidelines to understand what the magazine wants.  Writer's guidelines will help you focus on what a magazine is looking for. 

4.  Scan the magazines that you are targeting.  This will tell you the average travel article length, the number of articles in each issue, and which places have been covered recently (so don't pitch those stories).
A variety of bylines suggest the magazine uses a lot of freelancers. Reading some of the stories will also give you a feel for the tone of the magazine. For example, are the travel articles "highbrow" or upscale, or down to earth?

5.  Mention whether you're pitching a feature or front-of-book piece in your query.   Many editors like to start new writers off with front of the book short stories of a few hundred words.  Personally, I prefer to pitch my travel stories as features and never bothered with this.  But some story ideas lend themselves to a short front-of-book piece, so consider this when pitching.

6.  Mention you have high quality photos to accompany the article if you have them.  You might not get any extra cash for the photos - or maybe you will, but just having them can tip the editor's decision in your favor.

7.  Keep pitching new story ideas to editors you've worked with.   Once I establish a relationship with a regional editor, I try to keep stories in that magazine "topped up" well into the future.  I just keep pitching story ideas mercilessly. 
If you're in for the long haul, it's good to have articles being published for months to come, to keep the checks rolling in.  Even if the checks are small, it's always nice to get them.


Resources for Regional Magazines

Where can you find regional travel magazines?  Visit your local bookstore and you'll find an entire section.  Larger bookstores stock regional magazines from nearby states. 

Also check out the websites of the International Regional Magazine Association (http://www.regionalmagazines.org) and the City and Regional Magazine Association (http://www.citymag.org).

You can also find online writers guidelines for regional magazines at 
http://www.freelancewriting.com.

Follow my travel writing advice and you'll break into regional magazines in no time. They can be a rewarding place to start and will establish your credibility as a travel and lifestyle writer.  Before long you'll be using these bylines to confidently move up into the bigger national and international magazines.

Related articles that will interest you:
---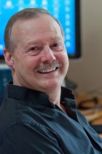 Roy Stevenson is a professional travel writer and the author of www.PitchTravelWrite.com.  Over the past ten years, he's had more than 1000 articles published in 200 magazines, trade and specialty journals, in-flights, on-boards, blogs and websites and has traveled on assignment around the U.S. and to dozens of international destinations.

---
IF YOU ENJOYED THIS POST, GET UPDATES.  IT'S FREE.