When Travel Writing Stars Align:
Articles and Publications Destined for Each Other

Every week I receive at least one email from a travel writer asking, "Can you help me find a publication for my story?"  My standard reply is this:  "Querying a single magazine will, inevitably, end in disappointment."

Although you may think a particular magazine is a perfect fit, that's not usually the way freelance travel writing works.  Unless you can get inside the editor's head, you'll never know who wants your story until you send your pitch.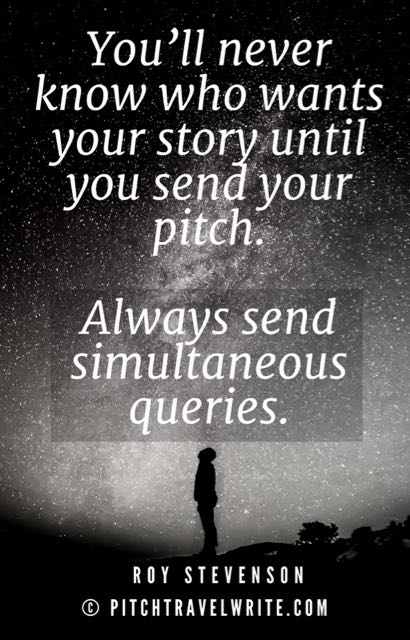 Travel Writing Slam-Dunk Story Sales

But sometimes the stars align.  There have been times when I've barely had to lift a finger to sell my stories.  I call these "slam-dunk" stories.

Here's how it works.  When you're figuring out which magazines to pitch, some magazines simply leap off the page.  Your list screams "me, me, me".  Even Homer Simpson would be able to see the strong connection between your story and the publication.  Duh!

When this happens to me, I go ahead and query these magazines, of course, along with all the others.  Numerous times I've been thrilled to receive acceptance emails from the editor saying, "We'd like to buy your story".

Here are a few of my perfect matches (article + magazine) where the travel writing stars aligned.  In these cases, the magazine and my story seemed like obvious partners.  And they worked out. Easy money!

| | |
| --- | --- |
| Marina stories were always an easy sale in 48 Degrees North Sailing magazine. | The new BBC building in London was an easy assignment and great tour! |
San Juan's Roche Harbor Marina (48 Degrees North Sailing Magazine)
The Elandan Gardens Bonsai Park (Garden Answers Magazine)
The Columbia Gorge's Historical Museums (Gorge Guide)
The Sacramento Gold Rush (Lost Treasure Magazine)
Seattle's Museum of the Mysteries (Mystery Magazine)
My Tour of BBC Studios (National Communications Magazine)
Angela Pozzi's Washed Ashore Project (Oregon Coast Magazine)
London Towne's Fascinating Customs, Ceremonies, & Rituals (Renaissance Magazine)
Edinburgh Castle (Scotland Magazine)
The Air & Space Museum, Hampton, Virginia (Air & Space Magazine)
The Vegan Diet & Health Classes at Bali's Fivelements Resort (Vegan Health & Fitness Magazine)
Cowboy Stuntman Bill Pickett (American Cowboy Magazine)
Sculptor Al Farrow (Sculpture Magazine)
Wine Cruise Through San Juan Islands (Washington Tasting Room Magazine)
Walking New Zealand's Marlborough Track (Walking New Zealand Magazine)
| | |
| --- | --- |
| You might think Edinburgh Castle is old news, but Scotland Magazine picked up a story about it. | I love touring air and space museums, and Air & Space magazine was happy to run a story about this one in Virginia. |
Simultaneous Queries

But before you go racing off and thinking it's okay to query a single magazine, let me remind you this should not be your standard travel writing marketing approach.

If you follow my marketing and sales advice, you already know I'm a big proponent of sending out mass batches of simultaneous queries.  The more magazines you query, the better your chances of making a sale.

Every query you send out boosts your probability of having your story published somewhere.  It's a numbers game, pure and simple. Although it's not a sexy strategy, this approach works beautifully!  It worked for me ten years ago and it still works today.

I always recommend you query a lengthy list of magazines.  Always practice simultaneous submissions.  Because, in my experience, slam-dunk sales in travel writing only happen about 10% of the time.

Yes, that's a fact.  Only 10% of my stories have been "slam-dunk" sales.  Of my one thousand (1000) published freelance articles, the clear majority sold because of a lengthy magazine distribution list. 

Stated another way:  If I had only queried a single magazine for each pitch, my published article count today would be 100, NOT 1000 articles.  That's a wide gap!

And here's an additional shocker.  Around 10% of my stories sold to magazines where I thought there wasn't a prayer of selling my stories!  These travel writing long shots were the opposite of the slam-dunk sales.  I didn't expect them to materialize at all!

Sometimes I come across a random magazine that doesn't really fit the genre of my story.  But for some reason I stick it on my list and send a query anyway.  And 10% of the time, the editor sends me an enthusiastic acceptance email!

It's uncanny when a magazine I expect to snap up my story doesn't even respond to my query!  And one I don't expect at all enthusiastically responds. This has happened enough times to convince me that creating lengthy distribution lists, including long shots, is critical to selling your stories.

Another reason I recommend you create lengthy distribution lists is multiple sales. Several times, after I've sent out mass simultaneous submissions, I've had two (or more) editors request my articles.  Sometimes I sell a story to more than one magazine.  And I'm paid multiple times for the same story!

I know that creating lengthy distribution lists is a formidable and onerous task to most novice travel writers.  But if you really want to get dozens, or hundreds, of your stories published, and get paid, you need to accept this as an integral part of freelance magazine writing.

Maybe this isn't your favorite task.  But, every type of job involves some tasks we don't enjoy!  Building magazine distribution lists is a critical task for success.

And once you've built your list, it's available to use over and over again!  So take the time to build your magazine lists.  Then when a slam-dunk – or a long shot happens, you can bask in the easy sale, knowing it's a happy blip in the larger scheme of things.

Related articles that will interest you:

Simultaneous Submission Strategies for Multiple Acceptances
The Art of Reselling Your Articles
How to Build Magazine Distribution Lists and Sell Your Stories
Getting Published:  The Many Ways to Sell Your Stories

---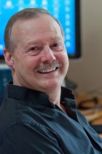 Roy Stevenson is a professional travel writer and the author of www.PitchTravelWrite.com.  Over the past ten years, he's had more than 1000 articles published in 200 magazines, trade and specialty journals, in-flights, on-boards, blogs and websites and has traveled on assignment around the U.S. and to dozens of international destinations.

---
IF YOU ENJOYED THIS POST, GET UPDATES.  IT'S FREE.