Sell your articles without a query letter
Sell Your Articles
Without a Query Letter

The name of the game in freelance travel writing is to sell your articles.  If you can't sell your stories, you'll never see your work in print or online.

Right from the start of my travel writing career I've taken this mantra to heart.

I'm obsessed with finding the best way and most effective marketing techniques to sell what I write.  To this end, I've experimented with dozens of pitching techniques.

I've read books and manuals about marketing freelance articles.  I subscribe to e-newsletters about freelance writing and I read every word of them.  On press trips I pester my peers about how they sell their stories to magazine editors.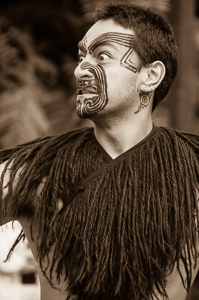 New Zealand Maori Warrior
I've tried everything short of tattooing my query letters across my forehead.
I've experimented with my query letters and constantly tweak them.  I shamelessly steal query letter ideas from books and manuals and absorb them into mine.

While most of these techniques have worked with varying degrees of success, one stands out above all the others as my most highly successful sales technique.

I've found that meeting magazine editors in person is worth far more than sending out hundreds of query letters to editors you haven't met.

Making face-to-face contact and introducing yourself in person pays off, big time, for getting assignments.

Here's my take on why this works, where to find editors and how to sell your articles - and your self - face-to-face.

When you meet an editor in person you can describe your background and experience far more vividly than you can via a two-dimensional query letter.  You can tell the editor what you enjoy writing about and you can find out what kinds of stories the editor needs.

You can start to build a professional relationship with the editor.  And best of all, you get a chance to show one major thing that can only be seen in person versus on paper:  your enthusiasm. Showing enthusiasm, in person, is one of the best way to sell your articles before you ever write them.

My sales rate from meeting editors in person is far higher than sending out queries to editors I've never met before.  I get a much higher percentage of assignments from the twenty editors I've met face-to-face compared with the 180 editors with whom I have only corresponded.

Once I met the editor of a Columbia Gorge guide magazine at a Pacific Northwest travel writer's conference. She liked my enthusiasm and the fact that I pitched her several stories on the spot. In fact, we got kicked out of the room because we were making so much noise, while another guest speaker was trying to talk!
The result of this in-person meeting was a large number of well-paying assignments that lasted for several years and paid well.  It also resulted in some great trips!

In my first few years of travel writing I went on several press trips and got to know my fellow travel writers very well. One of the travel writers eventually landed the position as editor of Northwest Travel & Life magazine.  Over the next few years he gave me fifteen assignments and even called me with assignments.

I meet the editors of track & field magazines and online running blogs every year at track meets in Eugene, Oregon, and in Europe.  Over the years I've secured dozens of assignments from them. Some of these editors handed assignments to me, in person, during track meets, to write on the spot.

I have made a point of meeting several of my U.K. editors when I go on my annual travel writing pilgrimage to Europe.  Several years ago in England at an event called "War & Peace", the largest military vehicle show in the world, I met up with three military magazine editors in one day.  One editor accepted a story proposal on the spot. These meetings cemented my relationship with these editors and have resulted in several dozen assignments.

I met the editor of the popular EuropeUpClose.com at a writer's conference a few years ago and now have 43 paid articles published on her website.

Where to Meet Editors

I could give you many more examples of how in-person meetings have resulted in a solid working relationship with magazine editors, but I'm sure you get the idea.

Well, where do you meet editors, in person, to open up opportunities to sell your articles? 
At writer's conferences and on press trips, that's where.  I've attended plenty of them over the past few years.  I'm a compulsive marketer of my travel stories, and I always seek out opportunities to meet magazine editors and pitch them stories.

There are even conferences specifically designed to hook up writers with editors and sell your articles or ideas in person.
The Travel Classics conferences (Travel Classics West and Travel Classics East) bring in editors of high paying magazines (usually in the $1/word range) and the writers schedule short appointments with the editors they'd like to meet.
It's a speed-dating format and has paid off for many a writer trying to break into the top magazine echelon.  Although you don't necessarily sell your articles while you're there, you have the opportunity to meet lots of editors and make an impression.

Four Steps to Sell Your Articles - and Yourself - to Editors
Here are the four steps I follow when I meet editors face-to-face:

1.  You want to build a relationship, so be professional and be yourself.

When I approach an editor at conferences, I'm very polite.  I avoid being overbearing or pushy when I do these 'on-the-spot' queries. 
Basically, I let the editors tell me what kinds of articles they need, and I share some ideas about how I can fulfill those needs with the types of articles that I like to write.

2.  Don't be afraid to show your enthusiasm about your favorite topics.

It's easy to be enthusiastic about the stories I pitch and the topics I love to write about. I'm not afraid to let my enthusiasm show. 

Being excited about what you do leaves a more memorable impression, especially when the editor is meeting dozens of writers within a short period of time.

3.  Always have plenty of business cards in your pocket, no matter where you go.

I always make sure the editor walks away with my business card in hand. 

4.  Follow-up with the editor within 1-2 days of your meeting, while it's still fresh in your mind and the editor can remember you, too. 
This follow-up is critical to sell your articles and story ideas.  I follow up with an email that reminds the editor of our meeting.  The email includes a review of my background and presents the story ideas we discussed. 

Selling your articles and marketing your brand face-to-face is a major weapon in your freelance arsenal.  It's a powerful way to let editors get to know you and the types of stories that represent your brand. 

This doesn't mean you should stop sending out query letters - far from it.  Writing query letters is still very important because you can't meet every editor around the world in person. 

But meeting editors face-to-face has consistently proven to be my most effective method of selling my articles. As you get out there and meet editors, I'm sure you'll find it's the best way to sell your articles, too.

---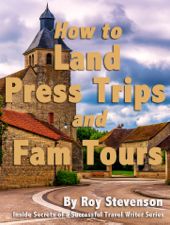 Special Report:
How to Land Press Trips and Fam Tours
I've written a guide about how to land press trips.  It will tell you everything you want to know about how to get into the inner circle and get invited on regional, national and international press trips. 
---
---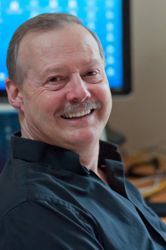 Roy Stevenson is a professional travel writer and the author of www.PitchTravelWrite.com.  Over the past ten years, he's had more than 1000 articles published in 200 magazines, trade and specialty journals, in-flights, on-boards, blogs and websites and has traveled on assignment around the U.S. and to dozens of international destinations.

---
IF YOU ENJOYED THIS POST, GET UPDATES.  IT'S FREE.