Travel Writing for Newspapers:
Where to Look for Opportunities
Writing for newspapers is considered a rite of passage for freelance travel writers.  Most writers like to boast about their newspaper clips on press trips, because newspaper clips can be almost as prestigious as in-flights.

I have five newspaper bylines to my name, and I'm proud of them.  They include the Sunday Oregonian, the New Zealand Sunday News, and the South China Morning Post.  These clips were all racked up in my first three years of freelance writing, from 2007-2009.

During my third year of freelance writing, I systematically and relentlessly bombarded newspapers with travel story ideas. I wanted to see if I could make a nice sideline income from newspapers. Every month I would query the top two newspapers in most of the 50 states, plus a few overseas ones. It would take me a day to complete this onerous task, but I hoped it might pay off. 

Here's what happened:

After pitching my stories to newspapers for one year, the results were underwhelming.  I found more and more of my email queries bouncing back from travel editors, indicating they no longer worked there.

I sold very few articles.

I learned that entire travel columns were being eliminated.  As newspapers cut their budgets back, they began to pull travel stories off the Associated Press line because those stories didn't cost the papers anything extra.

Quite suddenly, the sizeable pool of regular newspaper travel writers was left fighting for the rapidly dwindling number of newspapers that still published travel stories.  Predictably, the best travel writers no longer consider them as potential outlets for their work.

I stopped pitching story ideas to major newspapers.

The Current State of
Travel Writing for Newspapers

Every year, I meet up with an associate who was, until recently, the editor of the travel section of a major Colorado newspaper.  Each year we attend the same travel writing conference and she shares the statistics about newspaper travel editors and their columns.

During the newspaper boom times of the 1970's, 1980's and even into the 90's, there were more than 100 full-time travel editors at newspapers around the U.S. 

Today, there are less than fifteen.  Things have changed dramatically in the newspaper arena.

The impact of the Internet on newspapers has been significant.  Nationally respected newspapers are closing their doors or going up for sale.

The fallout of all this for freelance travel writers is reflected in the compensation for articles.  Larger papers may pay $200-$500 per story, plus extra for photographs.  The smaller regional newspapers will pay much less - perhaps $50-$250 per story, if you're lucky.

This doesn't help much toward funding your recent trip overseas that put you back a few thousand dollars.

Writing for newspaper travel sections is even less enticing when you consider the outdated ethical rules.

Most major newspapers will not publish travel stories by writers who have accepted complimentary travel, accommodation, meals, or entry to tourist attractions.

This means you cannot write for a newspaper if you received a sponsored press trip.

The idea behind this Victorian attitude is that if you've accepted 'comps', you're no longer capable of writing an unbiased article about a place or tourist attraction.

While it's possible to understand this moral high ground, the realities of travel writing in today's market make it impossible to take our trips without the assistance of 'comped' accommodations, attractions, meals and travel costs.

Personally, I find the assumption that travel writers are incapable of writing an unbiased article if they receive 'comps' as downright insulting.  A professional writer is fully capable of writing an unbiased article.  It's not a difficult challenge.

And, in some cases, newspaper travel writing has devolved into the murky situation of, "Don't ask, don't tell" regarding comped travel.  This is hardly an ideal situation between an editor and a writer.

Are there any newspaper markets
for travel writers?

I've painted a grim picture so far - sorry for that, but all is not lost. 
It is still possible to find a home for your article in a newspaper, if you look in the right places.

Where are these right places? 
I'd suggest starting with the smaller suburban and regional newspapers.  Editors of these newspapers are screaming out for good copy.  And most of these small newspapers don't give a hoot if you received comps on your trip.

I've met dozens of writers on press trips who have established a comfortable, permanent relationship with their local newspaper.

You probably won't fatten your wallet by writing for smaller newspapers.  Most pay only modest fees, if they pay at all.

But there are at least two advantages:
1.  When you're starting out, your main goal is to rack up those bylines—so being compensated for your stories is of secondary importance. 

2.  If the small papers don't pay much, at least they provide you with a concrete print assignment that you can parlay into comped travel.  (Check with the Convention and Visitor's Bureau to find out if your newspaper assignment can be used for comp travel.)

Take some time to investigate your local and regional newspapers.  Ask these questions:
- do they have policies about comped travel?
- do they accept freelance articles?
- do they pay for travel stories and photographs?

What about readers who reside overseas?  You can research the local, regional and national newspapers in your country and ask the same questions.  National newspapers might not be undergoing the same stresses in other countries as we're finding in the U.S., so don't ignore them when pitching stories.

Newspaper Listings

For those of you who want to pursue writing for newspapers, it's easy to find the names of newspapers in your country, region, and suburb.  Here are some excellent resources for newspaper listings:

www.Dailyearth.com  (look for link to NewspaperDirectory.com)
www.listofnewspapers.com
www.redozone.addr.com


Related topics that will interest you:
Finding Gold Mines in Low Paying Magazines
Getting Published:  The Many Ways to Sell Your Articles
Where to Find Magazine Sales Leads

---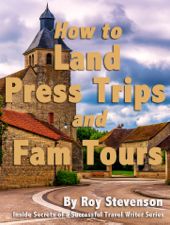 Special Report:
How to Land Press Trips and Fam Tours
I've written a guide about how to land press trips.  It will tell you everything you want to know about how to get into the inner circle and get invited on regional, national and international press trips. 
---
---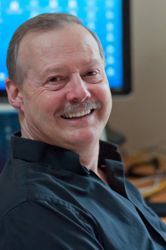 Roy Stevenson is a professional travel writer and the author of www.PitchTravelWrite.com.  Over the past ten years, he's had more than 1000 articles published in 200 magazines, trade and specialty journals, in-flights, on-boards, blogs and websites and has traveled on assignment around the U.S. and to dozens of international destinations.

---
IF YOU ENJOYED THIS POST, GET UPDATES.  IT'S FREE.