Candi Licence: a Travel Writing
Success Story

By Candi Licence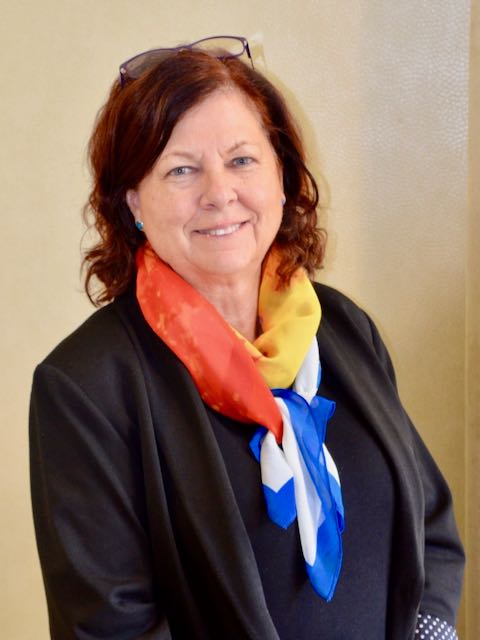 I fell into travel writing by accident.  My husband and I retired at the end of 2013, sold most of our stuff, stored our precious things like art and family heirlooms, and began traveling full time. We'd go to places we always wanted to see, stay for 3 months and then move onto our next adventure. I started a blog to let people know where we were and what we were doing.

Friends read my blog and I got feedback from people I trusted that they loved my writing.  Writing about our adventures was intoxicating. And getting complimented was exhilarating.

Fast forward 3 years, and I attended a travel writing workshop to see if it was possible for me to become a travel writer.  I drafted an article during the workshop, and it got a great reception from participants and an editor who was coaching aspiring writers throughout the event. I left the workshop fired up, with stars in my eyes.

When I got home, I tried to sell the article and learned my first hard lesson.  No one wanted my article.  It's hard for beginners to place a completed article.  I learned later that I should always pitch first.

The second lesson I learned is that it's a complete waste of time to submit queries to one editor at a time.  I'd write a query, wait a month, and get no response. Then I'd send my query out to the next editor with the same result. I was spinning my wheels and getting nowhere.

I was frustrated! 

I thought I had the talent to be a good writer but still didn't know how to break into the field. It was 2018 when I saw Roy Stevenson's Marketing Master Class for Travel Writers.  I signed up, took the workshop, and it changed everything for me.
 
I learned that I should create a comprehensive magazine and website distribution list, so I did that immediately.  My list has over 450 entries so when I have a great idea, I can scan down the list and pick a subset of publications where I think my story will be a good fit.

It's hard to send out queries to a ton of outlets and not hear anything back but with persistence, I've been able to place all my stories, most in paying outlets.

I learned that success starts with writing 'local' stories and having a niche.  Roy talked a lot about the different niches he writes in and that's a key to success. Having a niche - or niches - gives you opportunities to write more types of stories.

I tried this by writing about where I live, in Grenada, West Indies.  This exotic place is not a particularly well-known Caribbean destination, so I've had to be creative in my approach.  I've written articles on a Batik shop and Carnival for Liat, a regional airline in-flight magazine, and have another article for them ready to send off shortly.  I've also ghost written for the island's primary tourism magazine.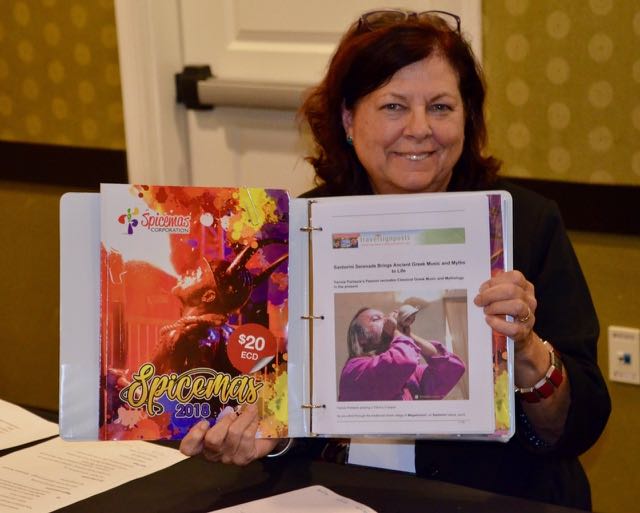 My biggest accomplishment was being the principal writer and editor for the souvenir magazine for Grenada's world famous Carnival. Also known as Spicemas, it's Grenada's premier cultural event and one of the Caribbean's most famous festivals. I wrote 14 articles for this 70+ page glossy magazine in 5 days! 
It was exhausting going to all the events and producing an article within 24 hours of each event, but the organizers wanted the magazine to be published in time to sell to people before they left the island. I'd do it again in a heartbeat. I got exclusive access to all the events, backstage access and priority parking—which might have been the best perk of all!

I also entered and won 3rd place in a writing contest for Transitions Abroad website by writing a guide about moving to Grenada. This, in turn, has opened the door to a number of people contacting me about Grenada. I'm planning to write up a series of paying columns with on-the-ground information about healthcare, schools, cost of living and other insider topics and information that are hard to find on the internet.

I've also written about destinations where we've traveled including stories about the food and music in Greece.  I've done a nice round up piece about Portland, Maine. And, I plan to revisit my blog posts to see which topics will translate well to print and online publications.

I've been invited to speak at two travel writing conferences and now also write about the craft of travel writing.

Here are the key takeaways from the Marketing Master Class for Travel Writers that have helped me to be successful:

Create an extensive magazine distribution list. This is where I find my sales leads when I have a story idea.
Start with local story ideas. If you have a special niche this helps differentiate you from other travel writers because your ideas will be unique. And it opens up more possibilities for selling the article.
Pitch - before you write the article.
Don't pitch one editor at a time. You'll spin your wheels and nothing will happen.
Pitch relentlessly.  This is one of your most important activities and the hardest one in my opinion.  The more you pitch the easier it gets.  If you stop, you lose momentum and it feels hard again.  Keep pitching!
Set up a Writer's website as soon as you can.

---
Candi Licence has been published in: Transitions Abroad, Zing Caribbean in-flight, International Living, Spicemas Carnival Souvenir magazine, EpicureanTraveler.com, Myitchytravelfeet.com, Travelsignposts.com, ConfettiTravelCafe.com, and other magazines.

To learn more about Candi, visit her website: www.CandiLicence.com

---
---
IF YOU ENJOYED THIS POST, GET UPDATES.  IT'S FREE.