The Continuing Success Story
of Pam & Gary Baker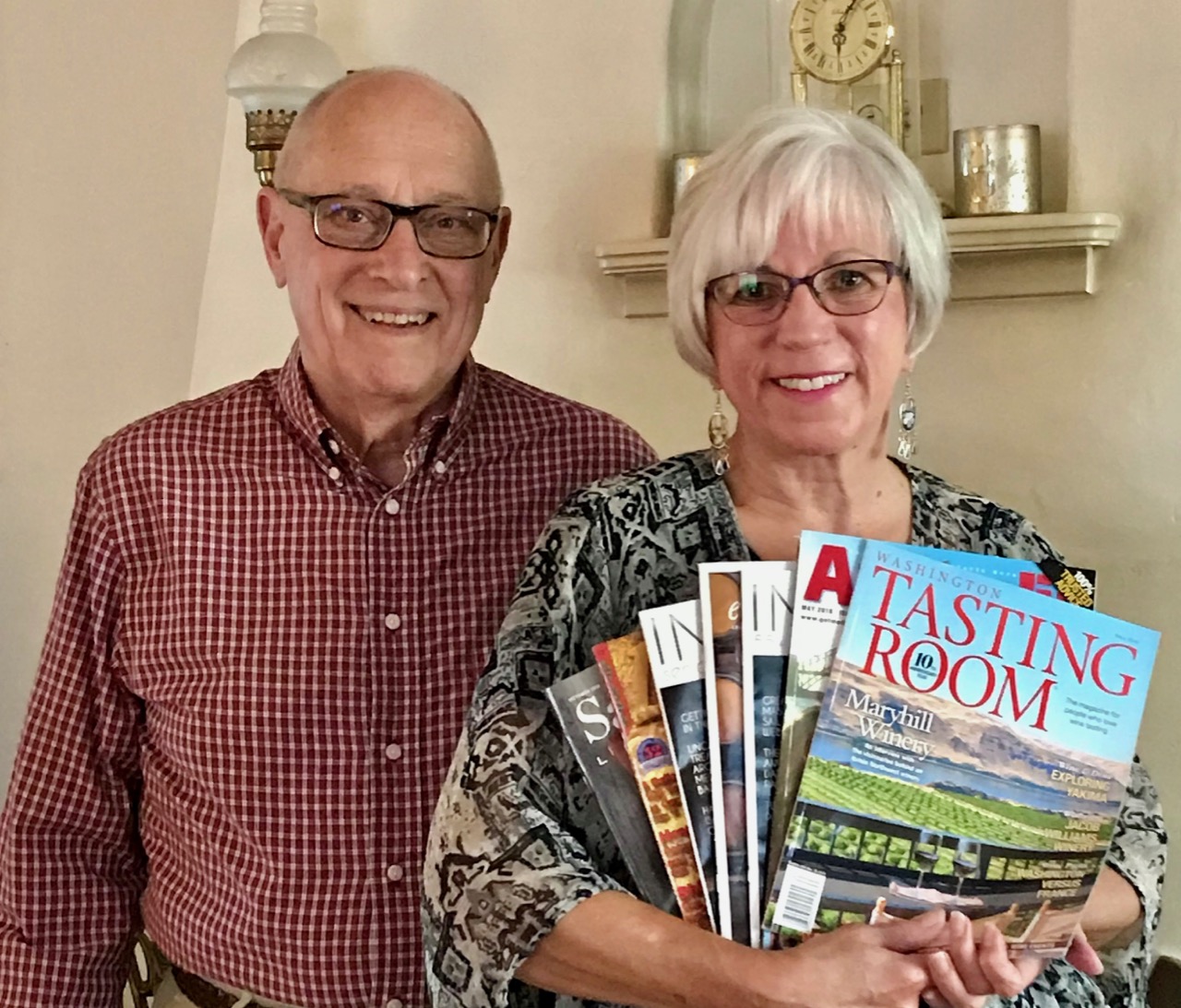 If you read our first travel writing success story, you'll recall that we gained considerable momentum with Roy Stevenson as our coach. We made a strategic decision to extend our coaching contract with Roy – and we're glad we did!

As a result, we've moved up the travel writing totem pole and started getting better paid assignments with print magazines. We leveraged those assignments for two memorable complimentary trips this past year.


The Baker's Success Story Continues

Here's our travel writing success story for the past 12 months:

In April 2018, we met Annette Bagley of Bellingham Whatcom County Tourism at Roy's Travel Writing & Marketing Master Class.  We discussed our desire to sail on the Schooner Zodiac's Wine and Seafood Cruise in July.  Annette helped us secure a comped trip on that cruise, and she put together an amazing self-guided Fam tour of Whatcom County for us.

The Whatcom Fam tour included several stops from family friendly Birch Bay, to the historic, Dutch influenced town of Lynden, and ended in Bellingham's Fairhaven Village.

The tour included two complimentary nights at the Inn at Lynden, a boutique hotel housed in a beautifully restored mercantile building.  Then we spent one additional comped night at the lovely Fairhaven Inn, with meals and wine tasting.

Our four day wine cruise around the San Juan Islands on the Schooner Zodiac was the piece de resistance to our Bellingham trip! We had two stories published from this cruise; one on the Porthole Cruise blog, and one in Destinations Magazine. We have a third story from that trip,  a roundup about Whatcom County, to be published later this year.

We also met Allen Cox, editor of Northwest Travel & Life Magazine, at Roy's Master Class.  He commissioned an article about three tall ships in Washington, one of them being the Schooner Zodiac. We've just submitted that piece, which will be published in a few months.

Our success story continued as we set our sights on a trip across South Australia on the famed Indian Pacific Railway (IPR). We sent out several query letters and got acceptances from two well-known publications with large circulations  – International Living and Upscale Living.  We're regular contributors to the Porthole Cruise blog, and used that for additional leverage to request a complimentary trip on the Indian Pacific.

Roy worked with us to craft an effective letter to the PR company representing Indian Pacific Railway. They happily awarded us two free tickets for Gold level service on the IPR. The company that represents IPR also gave us free ferry tickets to Rottnest Island, where we spent three sun-drenched days at this popular vacation destination.

We used Roy's letter as a model to request hotel accommodations from Western Australia Tourism for our arrival in Perth at the end of the train ride. The result: we had a complimentary stay in the luxurious Westin hotel, including all meals.


Achieving Writing Goals with Workshops

In December 2018, we attended Roy's Travel Writing and Photography Retreat in Hoi An, Vietnam. His wife, Linda is a travel photographer and teaches travel photography in this seminar.

During this retreat we learned how to effectively hone our writing skills, work smarter and avoid mistakes while continuing to develop our craft.  Linda gave us advice on how to take better pictures to accompany our articles.

The workshop was also a unique opportunity to see the ancient city of Hoi An. And we met and shared ideas with the other attendees, extending our network of fellow travel writers.

By continually applying Roy's marketing and writing techniques, we're getting better assignments with larger compensation in print media.  We're also getting repeat assignments from editors who know us, and more opportunities to network with destination marketing organizations.


Articles Published and In the Works

We wrote a previous success story about articles we had published in our first year as travel writers. 
Here are some of the stories we've had published since last year:


•    Five stories published on the Porthole Cruise website from river cruising to wine tasting to Pike Place Market.
•    A roundup of wine tasting in Washington's Yakima Valley published in Washington Tasting Room.
•    A roundup of winetasting in Tri-Cities (from our fam trip in April of last year) published in WineX Magazine.
•    An article on a Sydney garden published in Garden Destinations.
•    Three stories published in local Sacramento magazines on wine and food pairing, the five best whisky bars in Sacramento and the Delta's Mei Wah Beer Room.
•    Gary's story on a group of volunteers that work with blind golfers was published in Inspired Senior Living.  The editor also published our story on Positano, a story we think is our best work to date.
•    Sonoma County Exceptional Wine Tasting published on A Luxury Travel Blog
•    Our story on the California Auto Museum published in Old Cars Weekly

Here are our print articles due to be published over the next few months (all paid assignments):

•    A story about the Rottnest Island lighthouses in Lighthouse Digest
•    A roundup of Rottnest in a Bay area newspaper
•    Three stories about the Indian Pacific in International Living, Porthole Cruise blog and Upscale Living
•    A story about three tall ships in Northwest Travel and Life

We're still working on several stories from our time in Australia and Vietnam. And, we have one more story on the Schooner Zodiac that'll be published in Inspired Senior Living next year.

What's Next in the Baker's Success Story?

Last year we set a goal to become better writers. Roy's Travel Writing and Photography Retreat in Hoi An, Vietnam was the first step to help us improve our travel stories and photos.

We also met Nick O'Connell in Roy's Travel Writing and Marketing Master Class in Seattle.  Nick specializes in creative non-fiction writing. We're attending his one-week workshop in Provence in June, 2019, where we will continue working toward our goal to improve our writing.

We can't forget to mention we're excited to be featured as two of the "Rising Rock Star" travel writers in the Rock Star Travel Writers book, alongside some of best-known travel writers in the US.

We're excited and we're having fun! We find this work so gratifying and will always be grateful to Roy for helping us launch our travel writing career and with crafting query letters, advising us about how to get comps, editing our articles and playing an important role in our success story.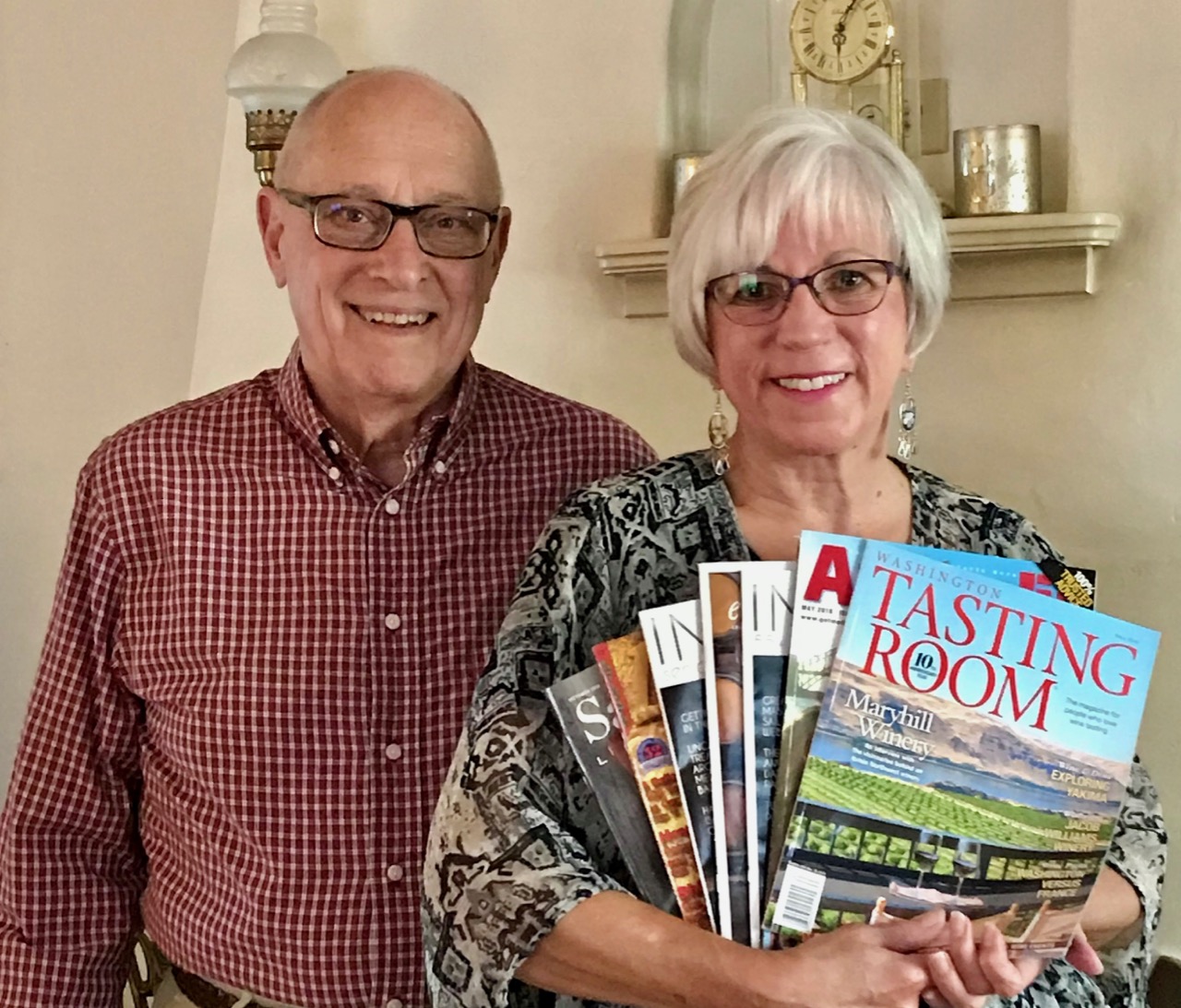 You can learn more about Pam and Gary Baker and their journey into the field of travel writing on their writer's website:  PamandGaryBaker.com

---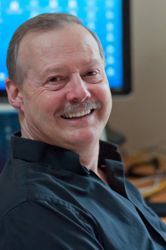 Roy Stevenson is a professional travel writer and the author of www.PitchTravelWrite.com.  Over the past ten years, he's had more than 1000 articles published in 200 magazines, trade and specialty journals, in-flights, on-boards, blogs and websites and has traveled on assignment around the U.S. and to dozens of international destinations.

---
IF YOU ENJOYED THIS POST, GET UPDATES.  IT'S FREE.