Barb Harmon's Journey:
Learning To Cope With Grief Led Me To Travel Writing

By Barb Harmon
After the death of my youngest son, I sank into what appeared to be a dark, ugly, depression. I lost interest in everything, including a successful online business.

Months later, after closing my online shop, I began to see a grief counselor. When she pronounced a diagnosis of Post Traumatic Stress Disorder (PTSD), I was shocked but relieved when assured she could help me cope with the symptoms.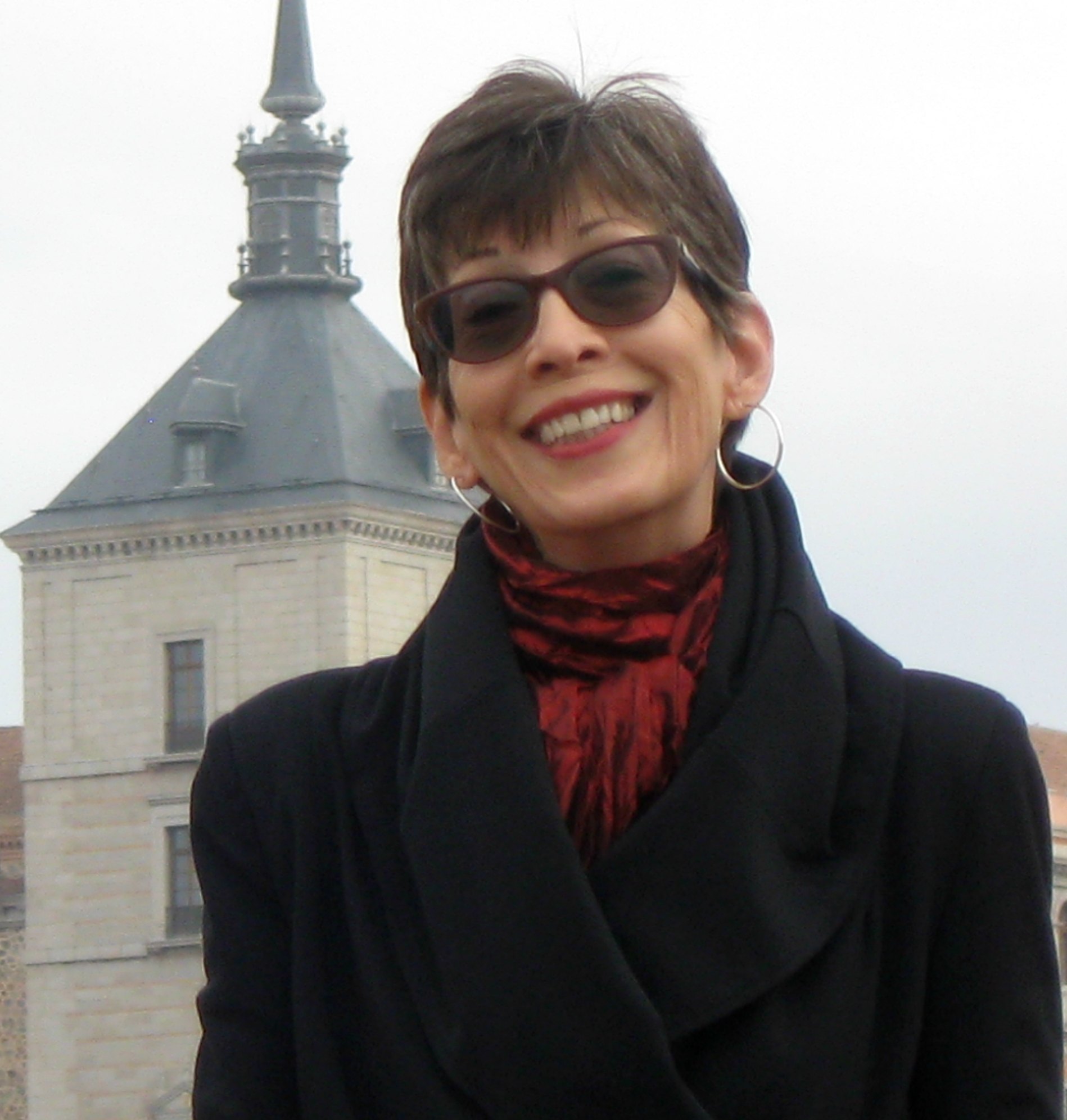 It was a grey, rainy day when my counselor asked, "What do you want to do with your life?"

Without hesitation, I replied, "I want to be a travel writer."

Something stirred inside upon hearing those words -- the sun came out, and I suddenly knew I was going to be okay. There was life ahead, waiting for me to take the first step toward it.

The majority of my life has been spent writing in some form.  As a former Education Manager for a large international cosmetic company, I spent many a night, penning seminar and print material content.  Travel was also a huge part of my job description. While taxing, it was exciting to visit new places on someone else's dime.

Later, writing was a large part of maintaining an online business and blog. Seventy-five percent of my time was spent writing product descriptions, blog posts, answering emails, uploading photos, and packaging sold items. Twenty-five percent was allocated to travel; especially the markets in France where I sourced vintage items to sell along with my creations.

Little did I know the combination of writing and travel was about to change the trajectory of my life and define my "next chapter".

Barb Harmon's Surprising & Successful First Steps as a Travel Writer

The first step was to gently dip my toes in the water by creating a new blog.  I was writing again and it felt good.  I spent hours online reading masses of information on travel writing. I didn't know if anyone would be interested in my stories, but I was determined to write them.

With great trepidation, I sent off my first query letter at 5 pm New Year's Eve. I didn't expect to hear back. I was a newbie; my story idea was time-sensitive, it's a busy time of year.  To my astonishment, I heard back ten minutes later -- the editor wanted the story.

And so I began 2017 as a travel writer.  Now, I needed to get busy writing the story.

Two days later, I queried another editor with another time-sensitive story. The next day, she accepted my story idea and discussed payment. Having two editors interested in my stories, only days apart, boosted my confidence and kept me going.

An editor I frequently worked with mentioned she might like a roundup story about Guadalajara in the future. She asked if I was interested.  Of course, I said, "yes."  But what's a roundup story, I wondered?

I can thank Google for bringing Roy across my path. Two minutes later while I was googling roundup stories, Roy's name and article popped up.

After reading Roy's article, Why Roundup Travel Stories are the Most Fun to Write, it was apparent -- Roy's site, PitchTravelWrite.com, was the 'mother lode' for aspiring travel writers.  I was hooked.

Soon afterward I purchased Roy's e-Books, which I refer to often.  Every time I peruse a book, something new jumps out at me.

Barb Harmon's Life as a Travel Writer

I'm not writing full-time and spend maybe twenty hours a week or less. I continue to have stories published, with the majority paid.  I try to write daily, but on days when this is not possible, there's no stressing. I meet my deadlines, and that's what counts.

Creating my own FAM trips has been exciting. I've been invited twice to visit the Yves Saint Laurent Musée in Paris. This, in turn, led to a private tour of The Coco Chanel Suite at The Ritz Paris, and a champagne tea for two in the legendary Salon Proust. Sharing this experience with my husband made it all the sweeter.

In Marseillan, France; my husband and I experienced a tasting, and tour of Noilly Prat Vermoutherie. The vermoutherie was established in 1813 and has enjoyed the same location on the Port of Marseillan since 1850. I thank my 'new chapter' daily for the opportunities that have come my way.

September found me in the colorful, colonial town of San Miguel de Allende, Mexico, where the highlight was a private tasting and tour of the centuries-old Casa Dragones; home of the #1 Sipping Tequila in the World. The experience was incredible; I'll never look at tequila in the same way.

Several weeks in October and November were spent solo on the French Riviera. I've been fortunate to visit this scenic area frequently, but the difference this time; free access to many attractions including The Villa Ephrussi de Rothschild and Gardens in Saint-Jean-Cap-Ferrat and a four-hour cruise on the Mediterranean, round trip from Nice to Saint-Tropez for a special event. 

Although I pinch myself for my good fortune, I put in the time to thoroughly research the attractions and events, and reached out to the 'decision makers'.  In other words, I had to work hard to make these things happen.

Advice to Aspiring Travel Writers

I enjoy research (aka homework), and to create FAM trips like these you need to do your homework.  Find out what's going on in the area you'll be visiting, contact the tourist board, don't be hesitant to ask. 
It's simple!  You don't know what's within your grasp if you don't ask. If you're unsure, read Roy's book on How to Land Press Trips and FAM Tours.

One of the best travel writing investments was attending Roy's Travel Writing & Marketing Master Class in April 2018. It's one thing to read about something.  But to see it put in motion is life-changing.

Between Roy and his impressive group of speakers, there was a wealth of information to absorb at the Master Class. I'm a note taker so I took copious notes which I often re-read.  It's an ongoing education.  For me, once or twice is not enough.

Since May 2018, twenty-three of my articles (with ten in the pipeline) have appeared in a variety of publications including International Living, The Yums, and Fund Your Life Overseas. It's not a bad return for twenty hours of writing per week.

My travel writing journey began with a life-shattering event.  As a parent, there is nothing worse than the loss of a child.  It's ironic that extreme grief led to this amazing new chapter in my life.

All About Barb Harmon

You can learn more about Barb Harmon at the following links:

Barb Harmon's Blog:  Chasing The Next Chapter
Barb's FaceBook Page:  Chasing The Next Chapter
Barb Harmon's Pinterest:  Chasing The Next Chapter

Related articles that will interest you ...

The Remarkable Journey of Pam and Gary Baker
Why You Need a Coach
Jed Vaughn: How I Found Travel Writing Success
Jessica Pickett's Inspirational Travel Writing Story

Barb Harmon is one of the travel writers that made the most of the information she gathered at the Complete Travel Writing & Marketing Master Class.  You can learn what she learned and take your travel writing to the next level by joining our next April class. 
Click on the image below to learn more ...


Now is the perfect time to get started on your travel writing journey by taking one of our Live or Online Workshops:

We have Live Workshops scheduled in 2021 in New Orleans. Registration will open in February. You can get on our interest list here . . .
We also have Online Group Coaching. We open registration 3 times per year. You can get on our interest list here, so you're notified when the next group coaching session opens . . .
We also offer an Online Marketing Master Class if you're wanting all the information from a Live Class without the travel expenses. You can view all the videos in the comfort of your own home and on your own schedule.

---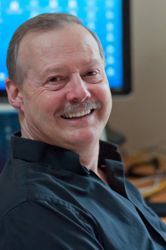 Roy Stevenson is a professional travel writer and the author of www.PitchTravelWrite.com.  Over the past ten years, he's had more than 1000 articles published in 200 magazines, trade and specialty journals, in-flights, on-boards, blogs and websites and has traveled on assignment around the U.S. and to dozens of international destinations.

---
IF YOU ENJOYED THIS POST, GET UPDATES.  IT'S FREE.