How I Found
Travel Writing Success

By Jed Vaughn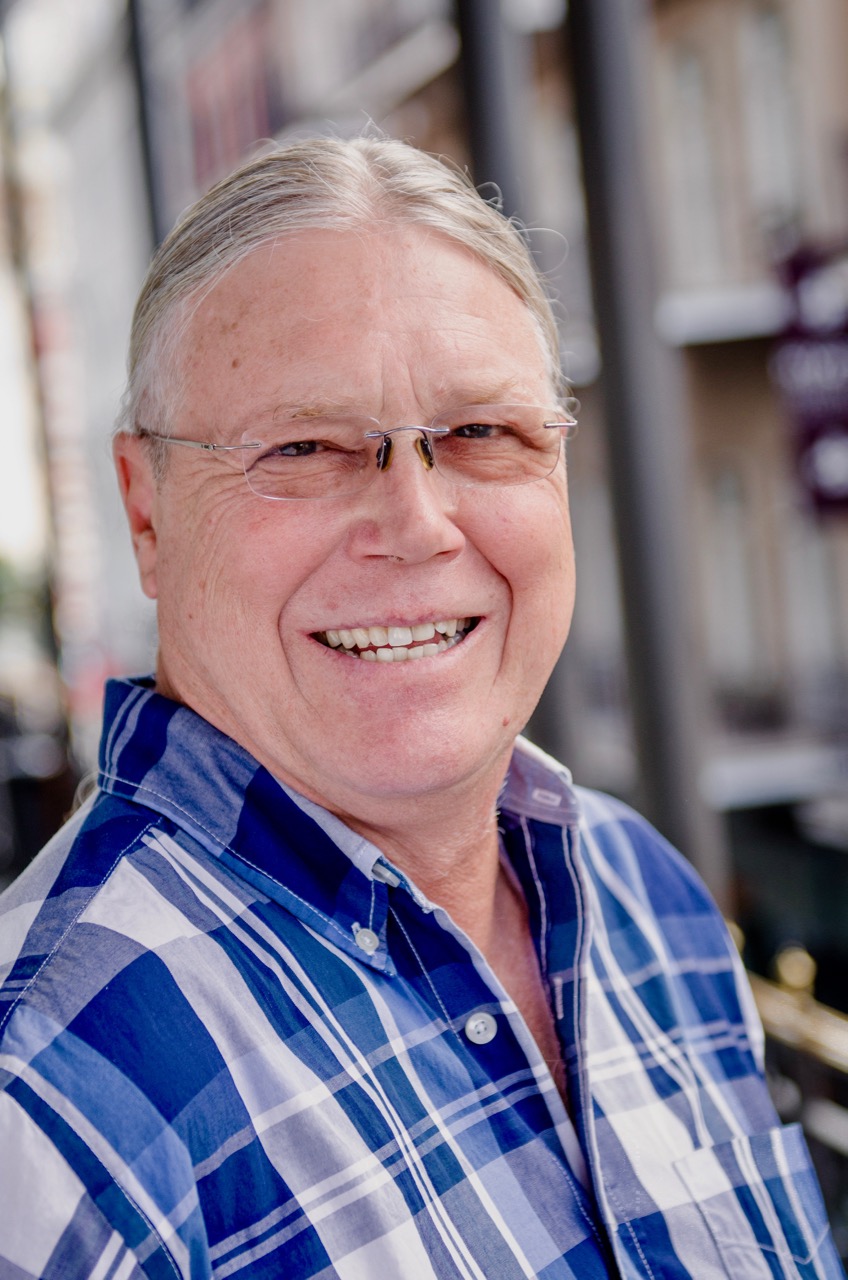 When I began exploring travel writing in 2014, one of my goals was to find a way to get out of the frigid winters in eastern Washington. I wanted to be able to work from anywhere I chose with a laptop and a WiFi connection.

That same year I attended a travel writing workshop in California, and had the privilege and good fortune of meeting Roy Stevenson.  After hearing Roy share his story and his successes with us, I felt compelled to introduce myself at the break.

I told Roy I wanted to do exactly what he was doing and how impressed I was with his 700+ published articles.

Roy's comment was to "chart your own course" and that's something that stuck with me as I began to delve deeper into the fantastic world of freelance travel writing.

I continued to engage in conversation with Roy throughout the rest of the workshop. At the reception one night, Roy formally introduced me to Allen Cox, Editor-in-Chief of Northwest Travel & Life Magazine, who was also speaking at the workshop. Allen would ultimately end up giving me my first by-line in his fine print publication.

After returning home, I received an email from Roy indicating he was going to start offering a one-on-one, personal coaching service for travel writers. With great excitement, I immediately got my name on the list. As it turned out, I became Roy's very first travel writing coaching and mentoring client.

This was a turning point for me.  Everything I'd been studying and trying to implement was beginning to make more sense. Having Roy's support and knowing the exact steps to take really got me on the right track. Soon after, I was pitching up a storm, and getting results!

Here are a few examples of my travel writing successes:
My first two paying print articles published in Northwest Travel & Life Magazine:
Little Bighorn Battlefield Crow Agency   
Best Eats in Billings, Montana

I went on an amazing press trip to cover these stories. I was planning a trip to southeast Montana to visit a friend so I researched the area and saw that Custer's battlefield was nearby, and that there were tours available where his famous "Last Stand" took place.  I pitched this story to Allen Cox, whom I'd met at the workshop in San Diego. I soon got Allen's acceptance for this story and an additional piece about the best places to eat in Billings.

I contacted the visitor's bureau with these assignments in hand and the next thing I knew I was set up with accommodations and meals for the trip. When I arrived, there was a welcome basket in my room with an assortment of wine and goodies from the local businesses. I was beginning to experience the fabulous perks and lifestyle of being a freelance travel writer!

Once those articles were published, I received a copy with my bylines, along with a check for $450.00. I knew right then I had found something awesome in travel writing and I continued to pitch more outlets.

One of my interests is lighthouses. Using Roy's eBook list, 100 Print Magazines That Want To Publish Your Travel Articles, I located and pitched a magazine called Lighthouse Digest. Not only did I get an assignment about hiking up to the El Faro Lighthouse at Mexico's port of Mazatlan, I've since gone on to write several more articles for that outlet which, incidentally, is published in 17 countries. I brag about that accomplishment at every opportunity!

You can read my first lighthouse article in Lighthouse Digest Magazine here:
Above it All- EL Faro Lighthouse

Another fantastic press trip I scored at a regional writer's conference was a 3-night-4-day cruise aboard the Schooner Zodiac tall ship based in Bellingham, Washington. My assignment was with Lighthouse Digest magazine, (my second assignment with this publication) writing about the lighthouses on the Salish Sea coast.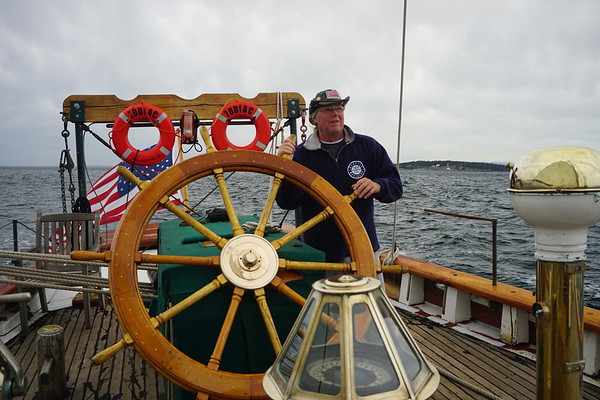 Jed Vaughn at the helm of the Schooner Zodiac.
I enjoyed this gig so much, the following year I pitched another article about cruising on the schooner Zodiac, and have just returned from my second adventure in the San Juan Islands aboard this majestic vessel. Simply amazing!

Here's my article in Dreamscapes Travel & Lifestyle Magazine, about cruising on the schooner Zodiac.
Setting Sail on the Salish Sea

When Roy started offering his Seattle Travel Writing & Marketing Master Class, I knew I had to attend one. Over this 3-day workshop, I was diving deeper into everything I had learned previously, and much more. Interacting with like-minded people and re-affirming the techniques, the do's & don'ts, and exploring various aspects of being travel writer on a deeper level was invaluable for me.

I've since gone on to write for some great outlets which include History Magazine where I wrote about the historic Whitman Hotel in Walla Walla, Washington, and American Blues Scene where I covered Ron Hacker, an iconic blues musician from the San Francisco Bay area who now resides and plays in New Orleans. I've also had stories in Lost Treasure Magazine about a lost train robbery in Southeast Washington, as well as a piece about the Mazatlán area called, "Lost Treasures of Isla de la Piedra. Most recently, I've been retained as the dedicated writer for Food and Travel Magazine's Epicurean Traveler Department.

The Keys to My Travel Writing Success ...
These assignments are the direct result of choosing writing topics that I'm interested in, pursuing a compelling story angle, and using the knowledge and resources I've gained along the way.  Many of these resources have come from Roy's wisdom and experience, which he graciously offers to aspiring and novice travel writers.

As of today, I'm approaching 150 articles to my credit and have been on some marvelous adventures along the way. I've done online articles for Barefoot Writer, International Living, Drone Above, and am a regular contributor for Coffeesphere.com and the Pacific Pearl newspaper in Mazatlán. All this on a part time effort!

It's only a few short years since I started writing, and I'm now wintering on the central Pacific Coast of Mexico, where I write for two local publications and venture out to other interesting places to write about at my leisure. Life is good! 

It's been a great journey with travel writing. Roy's coaching really put me on a fast track to getting in the game in a meaningful way. I consider his guidance to be the best in the business and continue to follow his wisdom as I reach greater and greater heights.

You can view more of Jed Vaughn's freelance work at:
Writer's Website URL:  www.jedv123.com
Social Media:  www.facebook.com/jedv123


Related articles that will interest you:
The Benefits of a Travel Writing & Marketing Coach
The Remarkable Travel Writing Journey of Pam & Gary Baker
Jessica Pickett:  An Inspirational Travel Writing Story
Sailing into a Freelance Magazine Writing Career by Chuck Warren

---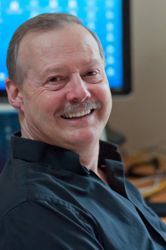 Roy Stevenson is a professional travel writer and the author of www.PitchTravelWrite.com.  Over the past ten years, he's had more than 1000 articles published in 200 magazines, trade and specialty journals, in-flights, on-boards, blogs and websites and has traveled on assignment around the U.S. and to dozens of international destinations.

---
IF YOU ENJOYED THIS POST, GET UPDATES.  IT'S FREE.