My Best Travel Assignments

I'm often asked what are the best travel assignments I've experienced.  This is a tough question to answer after taking seventy six trips since 2009 - and I've enjoyed the whole lot!

Here are some of the more memorable assignments and some blissful travel writing gigs that
I really, really enjoyed.  All the trips are different, so it's up to you to decide which ones sound good to you. 
I've also included links to the online articles if you want to read more about a particular travel assignment.

Here goes . . .

War & Peace, England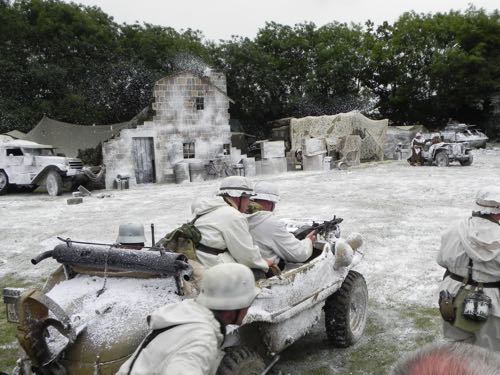 Every year, in the lush green Kent countryside of southern England, over 3,000 military vehicles gather for five days of over-the-top living history battle re-enactments and armored vehicle maneuvers, at the famous War & Peace Show.

Held on the rambling 400-acre Hop Farm Family Park, its vast fields interspersed with large clumps of dark, silent oak forest, the War & Peace Show is the world's largest, most diverse, and most spectacular military vehicle action show. All others pale in comparison. This is the holy grail of military vehicle conventions.

I visited the 29th annual War & Peace Show in July 2011, to see if it lives up to its reputation as a military extravaganza, and was not disappointed. Although this sort of gathering isn't for everyone, it's one of my best travel assignments because of my love for all things military.  Crammed with an unbelievable array of tanks, trucks, jeeps, armored cars, and soft-skinned vehicles, clattering and clanking around the muddy fields, War & Peace turned out to be the military vehicle enthusiast's Nirvana.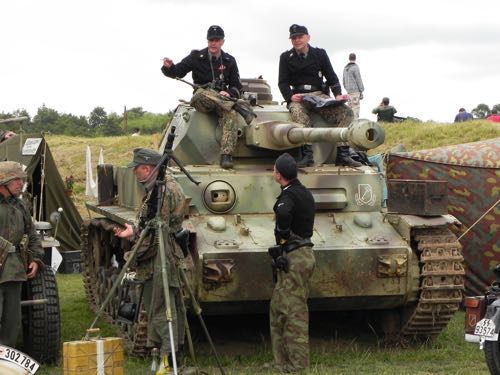 Travel Assignment:
Queenstown, New Zealand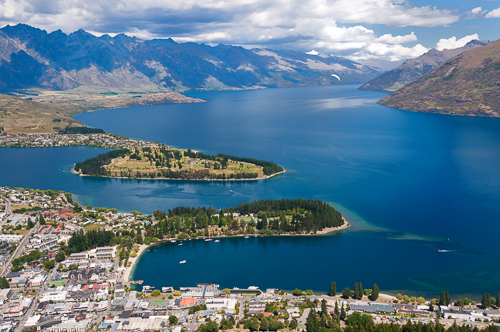 Queenstown has changed since my years of growing up in New Zealand.  These days it's a popular international hotspot.  It always had the scenic currency for this transformation, and it was only a matter of time for the world to discover it.  That time has arrived—in spades.

Few resort towns in the world can rival Queenstown's outrageous natural setting with sweeping views of the lake, the valley and the mountains.  It really does take your breath away.

Our travel assignment in Queenstown led us on a high country sheep station tour; a boat tour of the Milford Sound; a trip on the Skyline Gondola overlooking Queenstown; a dinner cruise on the TSS Earnslaw across Lake Wakatipu; a tour of Arrowtown; some very fine dining, and more.  Read the full article ...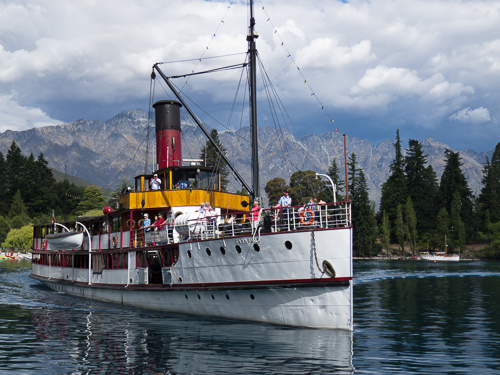 Travel Assignment:  Southeast Alaska
on the Alaska Marine Highway System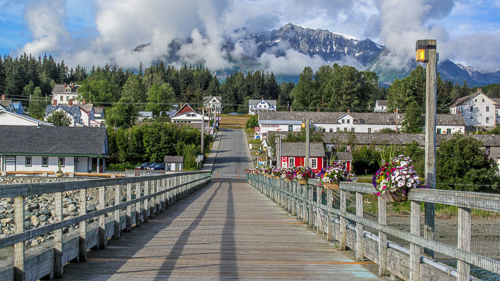 Touring around Alaska on "the other cruise line", the Alaska Marine Highway System (AMHS) gave us the opportunity to stop off and stay as long as we wanted in each small town.  It's a perfect mode of transport for the independent traveler, and a way to explore the bounty of nature offered in Alaska.  The AMHS is the first water-based highway in the United States to be designated a National Scenic Byway. 

A never-ending panorama of nature surrounds you on the AMHS ferries as you cruise peacefully along at 16 knots.  Alaska teems with an abundance of wildlife, all visible from the ferries.  And, the captain does his best to help you find the wildlife along the way.  You're likely to see whales breaching from the sea, eagles hovering overhead, barking sea lions, basking seals, graceful sea otters, diving porpoises.  If you're lucky, you might even see an occasional bear or moose wandering idly along the coastline.  Read the article ...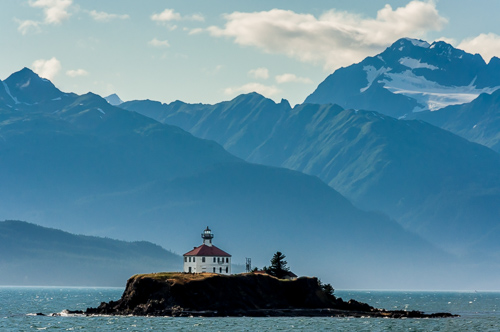 Travel Assignment: Borneo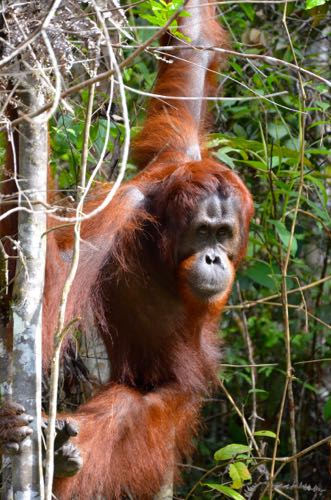 We spent three weeks exploring Borneo, mostly on our own.  If you enjoy native cultures, and nature and wildlife experiences, few islands can rival Borneo's deep treasure trove of offerings. 

But, by far our favorite travel assignment was a day trip during our stay at the fascinating riverside city of Kuching in Sarawak, Malaysia.  We packed three activities into one day when Ivy Chin, proprietor of Borneo Trek and Kayak Adventure, graciously offered us her most popular excursion.

Our first stop was at the Semengoh Wildlife Center, renowned for its friendly Orangutans.  It gave us a chance to get up close and personal with these fascinating animals.  We were lucky to encounter a family of orangutans as they strolled across the road in front of us and then relaxed under a tree (while the group of gaping tourists took hundreds of photos).

In the Borneo highlands we visited the Mountain Village Longhouses, an entire longhouse village raised high up on stilts.  Then, we kayaked down the Sarawak River, a gentle river trip, past enormous rock formations and some of the most rugged jungle terrain imaginable. 
TripAdvisor gives the Borneo Trek and Kayak Adventure company five-stars - I'd give it more stars if I could.  Every part of the tour was perfectly executed, including the lunch provided.  If you find yourself in Kuching, this is a day trip not to be missed!  Be sure and tell Ivy and Jackson we said "hi".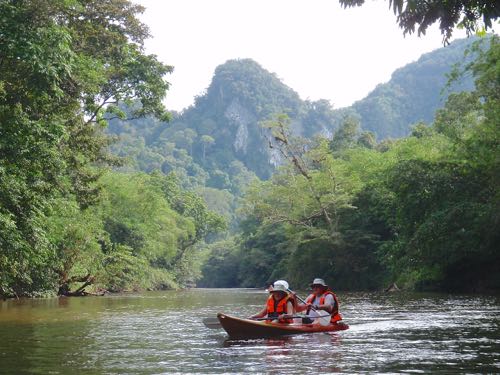 Travel Assignment: Singapore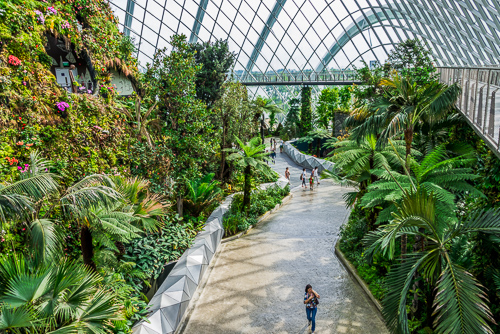 I have a special affection for Singapore after living there for a few years while my wife had a work assignment in Singapore.  We went back for a visit in 2012, and found lots of changes.  These days, the small island nation of Singapore packs more touristic punch than many larger countries.

This sophisticated island state bristles with banks, offices and high rise-commercial buildings.  And now it offers a surprising number of world-class tourist attractions, sprinkled throughout its compact territory.

One new attraction, the towering Singapore Flyer, slowly revolves high above the marina waterfront district, offering spectacular island-wide panoramas that easily rival the views from the London Eye.

Sentosa Island has miraculously transformed into S.E. Asia's equivalent of Disneyland, bursting with brand new rides and attractions alongside a Universal Studios theme park.

Toss in the futuristic and perfectly landscaped Gardens by the Bay that showcases the best of S.E. Asia's tropical flora in huge glass enclosures, plus several first-class cultural and history museums, and Singapore offers enough to keep even the most jaded tourist pounding the pavement for several days with guidebook in hand.  This island has definitely arrived as one of S.E. Asia's hottest tourist destinations.

But in my opinion, the best reason to stay in Singapore is the food.  Singapore is a foodie paradise, so naturally I managed to secure a travel assignment, writing about some of my favorite places to eat ...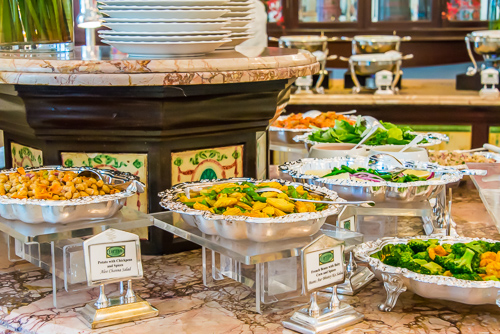 Baden-Baden, Southwest Germany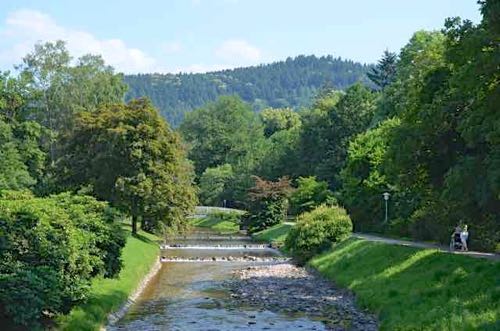 Baden-Baden is an immaculate, upscale little town, tucked away in the foothills of southwest Germany's Black Forest.  It's a luxurious village of 55,000 people, and is a cross between Monte Carlo, Paris, Spa, and an English Park.  It's not your average tourist destination.

My travel assignment takes me to one of the world's most beautifully appointed casinos, on a stroll along Lichtentaler Allee, a verdant green park that is a dead ringer for an English Victorian garden, and wandering the perfectly restored, medieval cobble stone streets lined with upscale boutique shops. 

Nearby are the thermal mineral waters at very modern Caracalla-Therme and the old world elegance of the Friedrichsbad hot water pools.  Below the Friedrichsbad pools are the remains of the original Roman baths, reminding me of the ingenious and advanced Roman architecture of the time.

If you have deep pockets and you're looking for a slice of upscale heaven, Baden-Baden is for you.  You can see more photos and read my complete article on EuropeUpClose.com.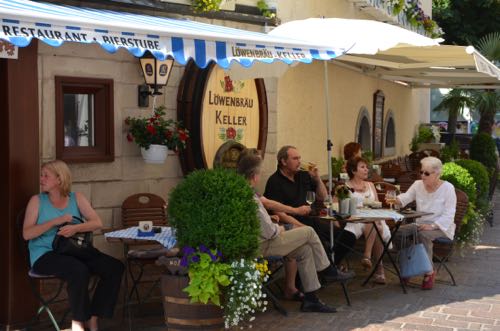 ---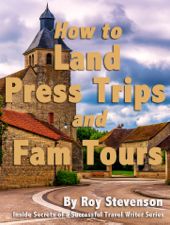 Special Report:
How to Land Press Trips and Fam Tours
I've written a guide about how to land press trips.  It will tell you everything you want to know about how to get into the inner circle and get invited on regional, national and international press trips. 
---
Related articles that will interest you:
A Day in the Life of a Travel Writer
Marketing Yourself On the Road
Writing Assignments and the People You Meet

---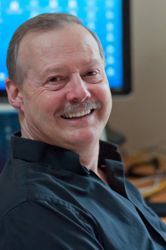 Roy Stevenson is a professional travel writer and the author of www.PitchTravelWrite.com.  Over the past ten years, he's had more than 1000 articles published in 200 magazines, trade and specialty journals, in-flights, on-boards, blogs and websites and has traveled on assignment around the U.S. and to dozens of international destinations.

---
IF YOU ENJOYED THIS POST, GET UPDATES.  IT'S FREE.