A Year on the Road:
The Life of a Travel Writer
Once you've established a reputation as a travel writer who can produce multiple articles and genres, you'll find invitations to press trips and Fam Tours popping into your inbox with alarming frequency.

I'm fortunate enough to receive one or two such invitations each week.  I have to decline most invitations for one of the following reasons:  the place doesn't interest me, they clash with another trip on my calendar, or I don't have outlets for them.

In the past three years I've been on the road for 440 days.  Last year (2013) I was on the road for 140 days, slightly less than the previous two years.  I love to travel – that's why we do what we do, right? 

Sometimes it's nice take a few moments and look back on an active year of travel.  This page is meant to give you a glance at a year in my travel writer's life.


December 2012
Our two month Southeast Asia tour began in Singapore, our old stomping ground from 2002-2004, when Linda was on an expat assignment there.  Many things were the same, and - not surprisingly, so much has changed in the ten plus years since we pulled up sticks.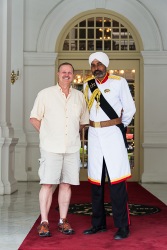 We had great fun revisiting Little India, Chinatown, Jurong Bird Park, and the massively upgraded Sentosa Island.  It was also good to check out new things like the Singapore Duck Tour and Gardens by the Bay.  Enjoyed concerts at the Singapore Symphony and the Botanical Gardens. 
For a culinary assignment we dined in style at Raffles, Samy's Curry House, Pan Pacific Hai Tien Lo Restaurant, and Blue Ginger.  And on another foodie assignment we ate at a half dozen Hawker Centers around this small island nation.  The food in Singapore hasn't changed – it's still superb everywhere.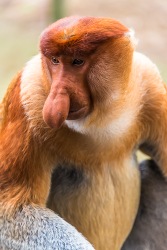 The next stop was Borneo - Sabah and Sarawak.  Our tours included a Borneo Trek and Kayaking Tour, and a cultural tour of native villages in the Borneo highlands. We thoroughly enjoyed the Orang Utangs in two protected reserves, and the hilarious Proboscis monkeys at a plantation reserve.
January 2013
Bali, Indonesia.  On assignment to find the most luxurious resorts and spas in Bali, we stayed twenty-eight nights at twelve different luxury resorts.  It was difficult to tear ourselves away from the resorts to tour the island, but we did.  We visited numerous Hindu temples, sacred spring hot pools, art shops, and admired vistas of beautiful green rice fields, palaces, and more.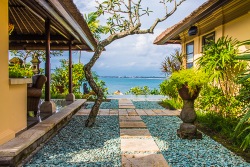 Our top seven resorts included:  Viceroy Bali (Ubud), Four Seasons Resort (Jimbaran Bay), Amarterra Villas and Spa (Nusa Dua), the Pavilions (Sanur), Villa Mathis (Umalas) Hotel Tugu Bali (Canggu Beach) and Sungai Gold (Cepaka Village).

March 2013
Press trip to Kearney, Nebraska. This was a cool trip. Who would have known?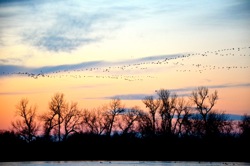 From a special bird watching blind, at the crack of dawn, our group of 20 intrepid travel writers observed 70,000 migrating Sandhill Cranes roosting on the Platte River.
Watching these squawking birds waking up and taking off in huge squadrons of flapping wings was an unbelievable sight.

The world class Classic Car Museum at Kearney, an authentic Pony Express log cabin Station, the Stuhr Museum of the Prairie Pioneer, a Pioneer Village, and a military vehicle museum were other Kearney highlights.

A dizzying spin in a hotted-up Mustang sports car around the MPH Motorsports Park in Hastings convinced me that I definitely do not have the right stuff for car racing.  But I did not get sick.

April 2013
On the road for a press trip to Branson, Missouri, revealed this amazing show town in the Ozark foothills. This place—believe it or not—has 50 theaters and 100 shows. Saw 8 excellent shows in 3 days! My favorites were the Hughes Brothers, the Shanghai Circus acrobats, and Frankie Valley and the Four Seasons (and they were just like the originals!).
May 2013
Attended the Prefontaine Classic Track & Field meet in Eugene, OR.  The press box overlooks the finish line, providing the best seats in the stadium. This is one of the finest meets in the world Diamond League series.  Eugene has the distinction of being known as "Track Town USA".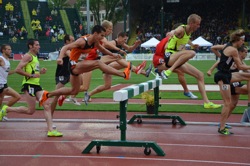 June 2013
An action-packed four-day press trip on the road through Southern Oregon kept me busy between track meets in Eugene: rafting, a Hellgate Jetboat Dinner trip down the Rogue River, a wildlife park, wine tasting, a segway tour of Jacksonville, a play at the Oregon Shakespeare Festival Ashland, and staying at the Lithia Springs Resort. The Southern Oregon Visitor's Association is well organized and always open to writers with solid assignments.

Back on the road to Eugene to watch the NCAA (Division I) outdoor Track & Field Champs, in Eugene, OR.
July-August 2013
My annual trip to Europe was probably my busiest ever. With multiple travel and track & field assignments in London, Birmingham, York, Lausanne (Switzerland), Germany and Paris, I had a packed schedule.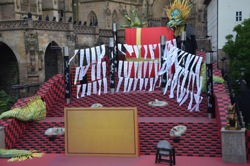 The German National Tourist Office hosted me for a 12-day whistle stop tour of S.W. Germany: Stuttgart (Germany), Baden Baden (where I took the waters), the Black Forest (can't remember what I did there), Heidelberg (breweries), Erfurt (watched an outdoor opera on the cathedral steps), Aschaffenberg (Germany's perfect, undiscovered medieval town), Koblenz (with a formidable fortress and excellent museums), and Berlin.

With Germany conquered, it was on to Monaco for 2 days, then off to Wales for a 5-day self-guided press trip with Linda as photographer. Back to London for a Diamond League Meet and two assignments, and then to Paris (again).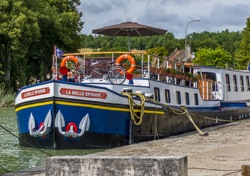 We capped the whole European tour de force off with a weeklong luxury barge cruise down the Burgundy Canal. With 7 passengers and a 6-person crew on our 148-foot long boutique hotel barge, pampering us with fine French wine, gourmet regional food, and daily tours, this was unreservedly my finest moment as a travel writer.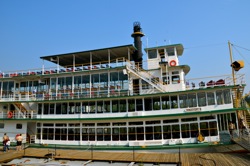 Only back in Seattle for a week, it was time to pack my bags and get back on the road again for a weeklong press trip, to Fairbanks, Alaska.  Loved it!  This town has plenty of serious tourist attractions.

Back to Seattle for a few days, and then off to Boston.  Presented on marketing your travel writing at the Great Escape Publishing Ultimate Travel Writing Workshop in Boston.

September 2013
Another Nebraska press trip—this time to Brownville, Nebraska City, and Omaha and Lincoln.  Again I'm surprised at what the region has to offer: stayed in a recreated Riverboat, and toured the arboretum, the Museum of American Speed, a windmill factory, the zoo, the Historic Haymarket District, microbrewery tours, and the State History Museum.

October 2013
Copywriting conference in Delray Beach, FL.  It made a nice change of pace to attend this stimulating conference.  No tours, just investing time in continuing my education.

November 2013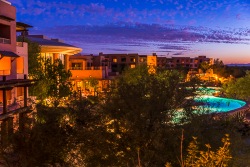 We capped off the year with a 15-day tour of five luxury resorts sprinkled around Arizona. 
After being pampered silly with spa treatments and fine dining, we finally poured ourselves back to Seattle to hunker down for the winter, and catch up on my backlog of articles to write.

So that's a year on the road in the life of this travel writer.  I hope your travels are equally rewarding and joyful.

---
Sign-up for our free weekly e-zine and download your free copy of Get Published Now!:

---
You might also be interested in reading:
A Day in the Life of a Travel Writer

Return to top of A Year On the Road:  The Life of a Travel Writer
Return to Home Page

---
IF YOU ENJOYED THIS POST, GET UPDATES.  IT'S FREE.