Press Trips for Travel Writers:
Tap into a
Network of Resources
Regional and state press trips are fun, rewarding, and a great place to start your travel writing career.

I've been on a lot of these trips. 
In the three-year period from 2011 to 2013, for example, I was on forty-three press trips. This included tours in Nebraska, Missouri, Oregon, Alaska, Arizona, Louisiana, Texas, Virginia, Idaho, California, Florida and Oklahoma.  I've been to some of these states multiple times.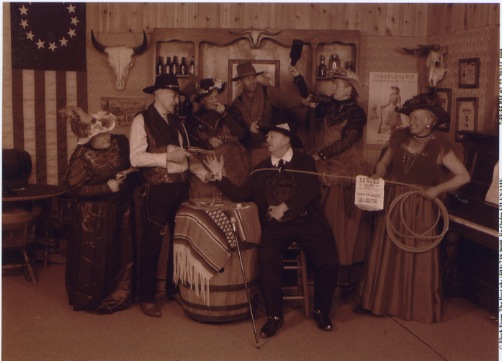 Team of writers on a press trip on the central Oregon Coast, having fun in an old time photography studio.
I'm frequently asked how I get invited to go on so many of these trips.  There are three ways to do this: 

Clearly the first two bullets above relate to being an active travel writer for a few years and getting published prolifically.  There's no shortcut to this. Sending out queries, getting your stories published and building your bylines are the most important things a travel writer can do.

I've discussed many strategies to help this happen faster on other pages of this site.  Mastering the art of writing query letters, using simultaneous submissions for selling your stories faster, and writing for a broad range of genres and niches significantly improve your chances of getting published. 

Your reputation and credibility as a travel writer are backed by having plenty of bylines.  This makes you a desirable commodity to tourism agencies.  They want well-published travel writers to visit their region because they know you will follow through and deliver your stories after the trip.

But, if you're a beginning writer, don't despair! The third bullet (above) is for you.
Even beginners can plug into the travel writing community and find out about currently circulating trips on offer.  If you can come up with an assignment or two, you may qualify for a trip.

In my early years of travel writing I didn't know this.  I can only imagine how many opportunities I missed in my first couple of years because I wasn't tapped into the travel writing community.

So, even if you're still building your bylines and it seems like a steep climb, I will tell you how to plug into travel writing sources so that you can learn where these trips are happening.  Then you can go out and pitch some story ideas and get some assignments to qualify for the trips. 

The goal here is to get you invited on press trips early in your writing journey -- and help you build your bylines at the same time.

Here's a list of resources to help you tap into the travel writing community and learn about the trips on offer:

Finding Press Trips through Convention & Visitors Bureaus (CVBs)

Request local CVBs to put you on their monthly newsletter distribution lists and press lists.  They'll be happy to list you even if you're a novice travel writer. This is because they know that most travel writers begin by writing about local places and destinations, and that beginners are eager to get published.

Many CVBs and media reps send out monthly newsletters about what's happening in their region. These are gold mines for information and new story ideas.

Once you're on their press lists you'll get invitations to their press trips. Most invitations are sent a month or two before the travel dates. Just be sure to round up one or two assignments before you go on their press trips. 

Not all CVBs host press trips.  If your local CVB doesn't host these trips, and you're working on a local travel story, CVB media professionals are usually happy to work with you on your assignment by arranging entry to attractions. 

If you're traveling a far enough distance to need overnight accommodation, they can also help arrange accommodation and meals for you.  (Hint: roundup stories, where you're writing about all tourist attractions at a destination, work best for this.)

How to Get on Their Press Lists:  Check out their websites, find their media and press contacts, and send emails to introduce yourself and ask to be placed on their lists.

Chambers of Commerce

Many smaller towns don't have CVB's, so their Chambers of Commerce pick up the tourism/PR media slack.

How to Get on Their Press Lists:  Check out their websites, find their media and press contacts, and send emails to introduce yourself and ask to be placed on their lists.

State Tourist Agencies
State tourism agencies often host their own press trips and they'll send you invitations—if you have a track record of producing stories about their state or a juicy assignment or two for them.

They may be able to help you with transportation to your destination and other travel costs if you have a 'respectable' assignment.

What's considered a 'respectable' assignment?  The most common standard I've seen for determining whether your stories are of high enough value is that they need a six-figure circulation—or a combination of articles that will reach a six-figure circulation.
You will need to find out from each state tourism agency what they require to qualify for a trip.

How to Get on Their Press Lists: Check out their websites, find their media and press contacts, and send emails to introduce yourself and ask to be placed on their lists.
Public Relations Agencies
Some PR agencies around the U.S. host press trips to various regions and states.  Depending upon the trip and the agency, some or all of your costs will be covered.  It varies, so be sure you understand the details before signing up for a trip.

I go on several national press trips each year with PR agencies.  These trips are always well organized, interesting, with professional staff handling all the details. 

How to get on their lists:  Do an internet search for PR firms in your region and find out which ones are involved in the travel industry and host press trips.  Then get in touch and ask to be placed on their lists.

Regional Travel Shows

Every major city has one or two annual travel shows in their convention center.  They're usually held in the winter and spring, when people are planning their vacations, although they can happen any time of the year.

I've cruised through the booths at these travel shows and have never failed to score accommodation at resorts around the U.S., just by introducing myself and finding assignments for places where I want to travel.

How to find out about travel shows:  Watch your local media (newspapers, radio, TV) to find ads for these shows.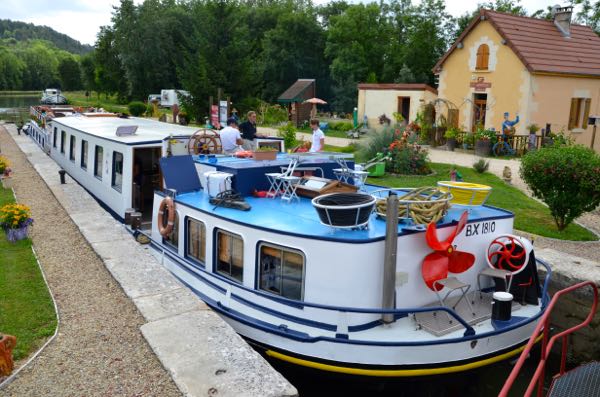 This assignment was a relaxing week-long cruise along the Burgundy Canal in France, on a luxury barge. Our crew was taking a break before venturing through one of many locks along the canal.
Travel Media Showcase
Please Note: It appears that Travel Media Showcase is in pause mode due to the pandemic. I'm listing it here as a resource in the event that they become active again in the future. Please check their website (see link below) to find out when you can tap into this resource again.

I've mentioned Travel Media Showcase before on this site because it's an excellent conference for travel writers with just a few dozen bylines.

The travel writers who attend this event are an eclectic group, with some beginners, some print publication writers, some online travel writers, and some who are published in a variety of media.

Attendance is by application only.  For each event, the organizers select about forty travel writers from around the country and pay their expenses to attend the conference.

At the conference itself you speed date with reps from CVB's and tourism agencies from all over the U.S.  The idea is to see if you have outlets in common with their attractions.

After attending Travel Media Showcase in 2011, I had many great trips as a result of the CVB's I met there.

You can learn more on their website:  TravelMediaShowcase.com
Keep building your bylines and stay active in the travel writing community - and press trip opportunities will certainly come your way. 

---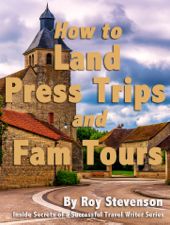 Special Report:
How to Land Press Trips and Fam Tours
I've written a guide about how to land press trips.  It will tell you everything you want to know about how to get into the inner circle and get invited on regional, national and international press trips. 
---
---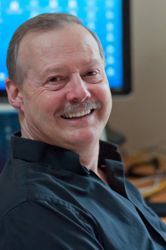 Roy Stevenson is a professional travel writer and the author of www.PitchTravelWrite.com.  Over the past ten years, he's had more than 1000 articles published in 200 magazines, trade and specialty journals, in-flights, on-boards, blogs and websites and has traveled on assignment around the U.S. and to dozens of international destinations.

---
IF YOU ENJOYED THIS POST, GET UPDATES.  IT'S FREE.