People You Meet on Travel Assignments
The People You Meet On
Travel Writing Assignments

Let's face it, it's the people you meet on your assignments that makes travel writing rewarding.  Engaging with new people is one of the best perks.  And including people in your story is an important technique to make your article more interesting.

I've encountered a wide variety of people, having more than 1,000 published bylines. The more articles you write, the more people you'll get to meet. 

Here are a few of the people I've met on writing assignments, in no particular order.  If you're just breaking into travel writing, maybe this will inspire you. If you're a veteran - who are the people you've met that are unforgettable?

Not All People You Meet Speak English

One of the most memorable gentlemen I've met was Tom Gilzean, who was 97 years old when I wrote this post.  He was part of my article about the Royal Mile in Edinburgh.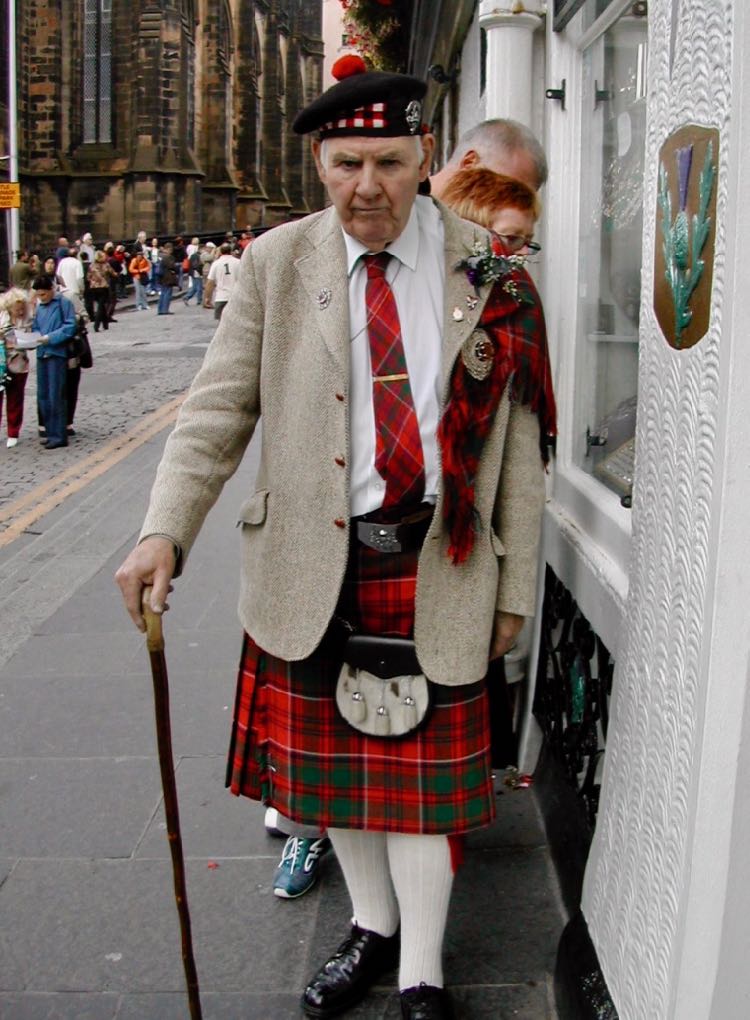 This lively Scotsman was a sprightly 92 when we met on the Royal Mile. He was talking to a shopkeeper in a thick, incomprehensible Scottish brogue, and I cheekily asked, "are you speaking English?"

For my impertinence, I received a stern tongue-in-cheek lecture from this World War II hero, about how he speaks the Queen's English. Then Mr. Gilzean was kind enough to walk outside with me and point out things to see along the upper part of the Royal Mile.

Tom delighted in strolling around town in full kilt regalia, posing with tourists for photographs and, of course, baffling them with his undecipherable Scottish brogue. At 92 he was the epitome of a strapping Scotsman:  tall, kilted, and handsome. Unfortunately, he passed away in November, 2019 at the age of 99. Up until the end he continued his fundraising efforts for many charities.  Read the BBC article about Tom Gilzean and his good works.

The Best People You Meet are Local

Travel writers love to soak up local culture wherever they happen to be.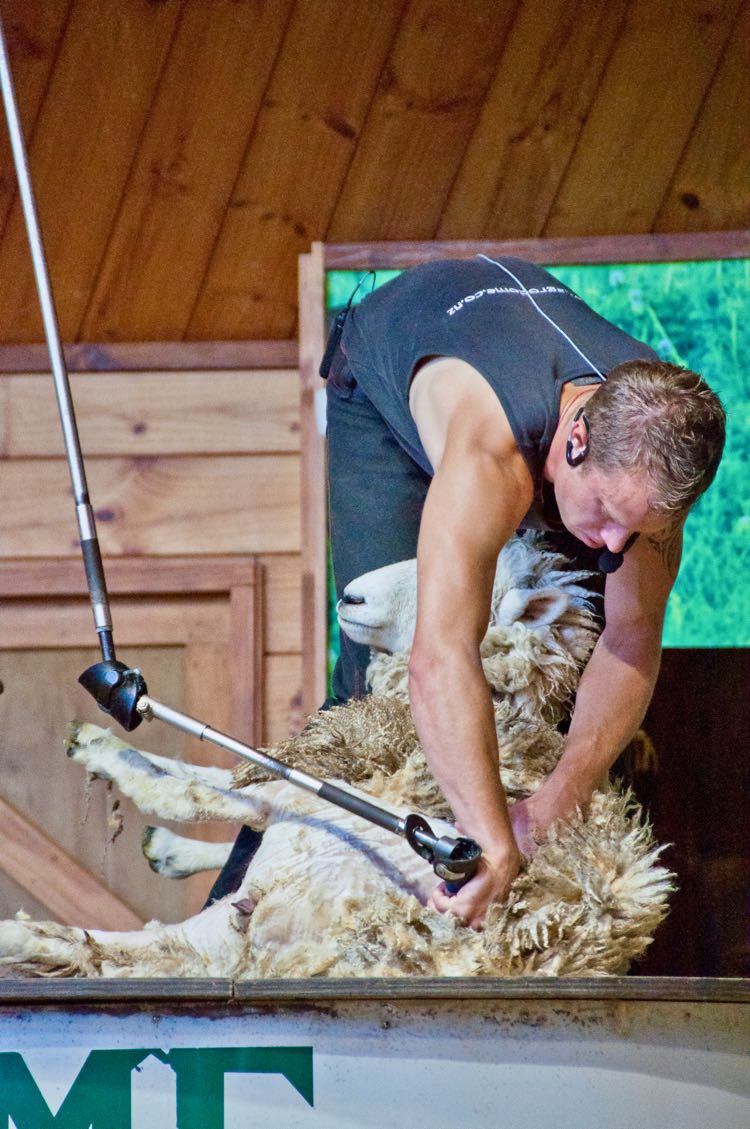 I've had memorable conversations with New Zealand sheep shearers at the Agrodome in Rotorua.  On the same writing assignments I interviewed Ngahuia Hone-Paku, a Maori Princess, after she performed some Maori songs and dances.

And speaking of dancing and culture, I've chatted with Native American dancers performing at the Pendleton Round-Up in Oregon, considered the most exciting rodeo in the U.S.

I've exchanged cultural views and friendship with the head Abbot at Wat Phra Singh, Chiang Mai's most historic Buddhist temple, without knowing who he was at the time.  Later, I saw the Abbot leading the prayers and chanting while the monks sat down to lunch.

The People You Meet in Art & Travel

Sculptors are fascinating, if for no other reason than I have no artistic talents whatsoever.  I am in awe of their ingenious creations.  Just because you have no talent in art, doesn't mean you can't write an article about it!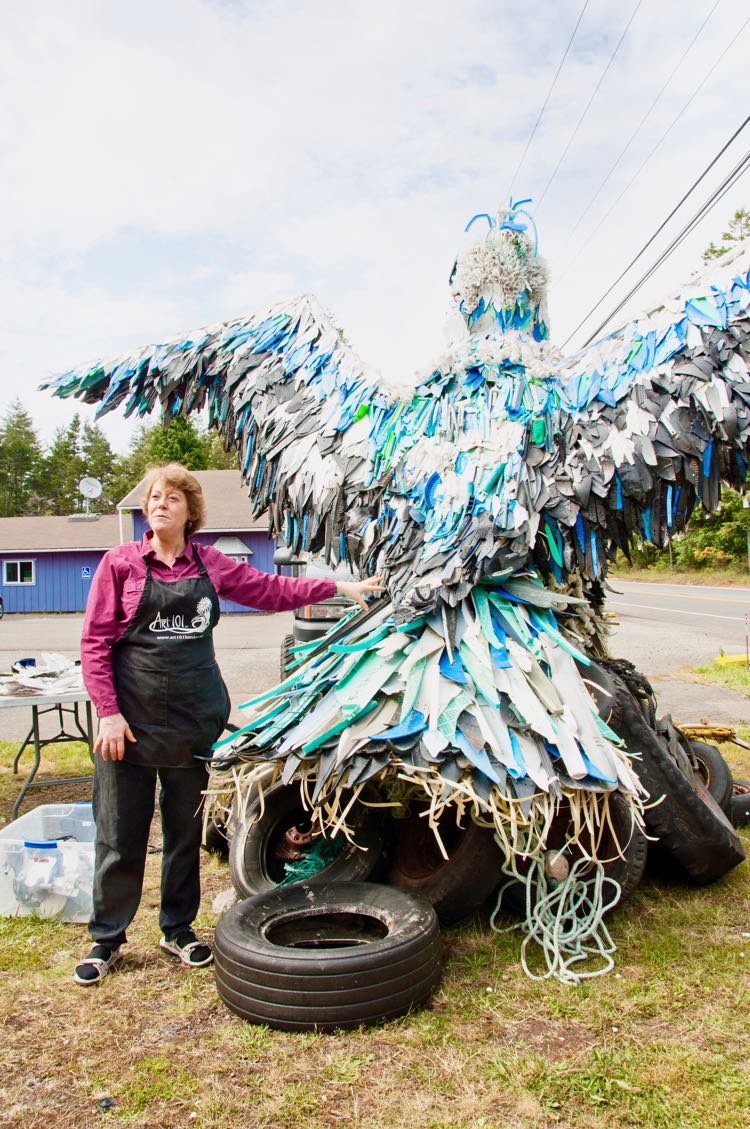 One highlight of my career was a writing assignment on the Oregon Coast and interviewing artist Angela Pozzi at her roadside studio in Bandon.  She creates enormous sea life sculptures made from plastic washed up on beaches.  You can see her art and learn more at her website:  Washed Ashore: Art to Save the Sea.

I was also privileged to spend a day with renowned sculptor Al Farrow, in Marin County, San Francisco. This delightful artist has built large and potent recreations of cathedrals, synagogues, and mosques, all with powerful messages at so many different levels.

Al's large studio is a fascinating cross between an arms and munitions depot and a mausoleum, with non-functional guns, small arms, bullets, artillery shells, hand grenades, and other military paraphernalia strewn around—even drawers with human finger bones!

Another cool artist I met was Bonsai tree sculptor Daniel Robinson. Daniel toured us around his famous Elandan Gardens, in Port Orchard, Washington State. Daniel's exquisite work with his bonsai trees remains relatively unknown outside the region but to me is one of Washington State's finest tourist attractions. 

Martin Gobsch is a unique sculptor I interviewed in his studio in Erfurt, Germany. He's one of the few remaining professional marionette puppet makers in the world.

His exceptional handcrafted marionettes are fully articulated and represent goblins, fairies, elves, and other characters from renowned German fairy tales.  Most of them "perform" in his Puppet Theater.

Some People You Meet Drink Beer; Others Wear Fancy Clothes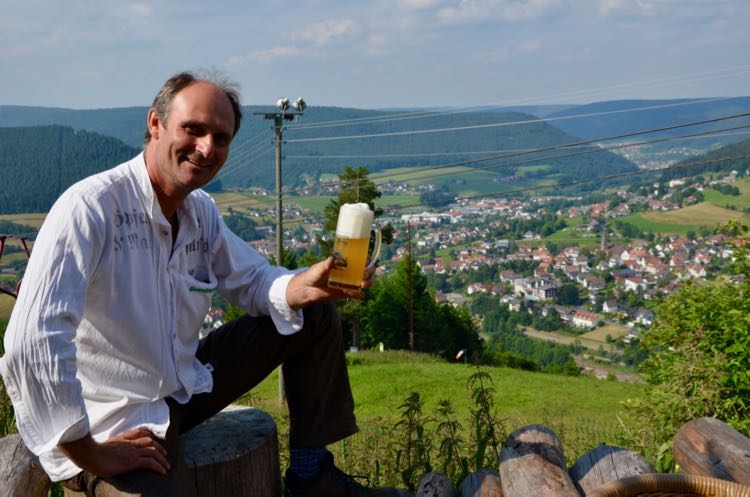 Many of my writing assignments are for the food, wine, and beer genres.  In Germany I met with Klaus-Peter Letsch. This enthusiastic brewer runs a modest chalet restaurant on one of the dense Black Forest mountaintops. He's the host, chef, and brewer, and prepares simple, but delicious meals and handcrafted beer, for parched and starving hikers.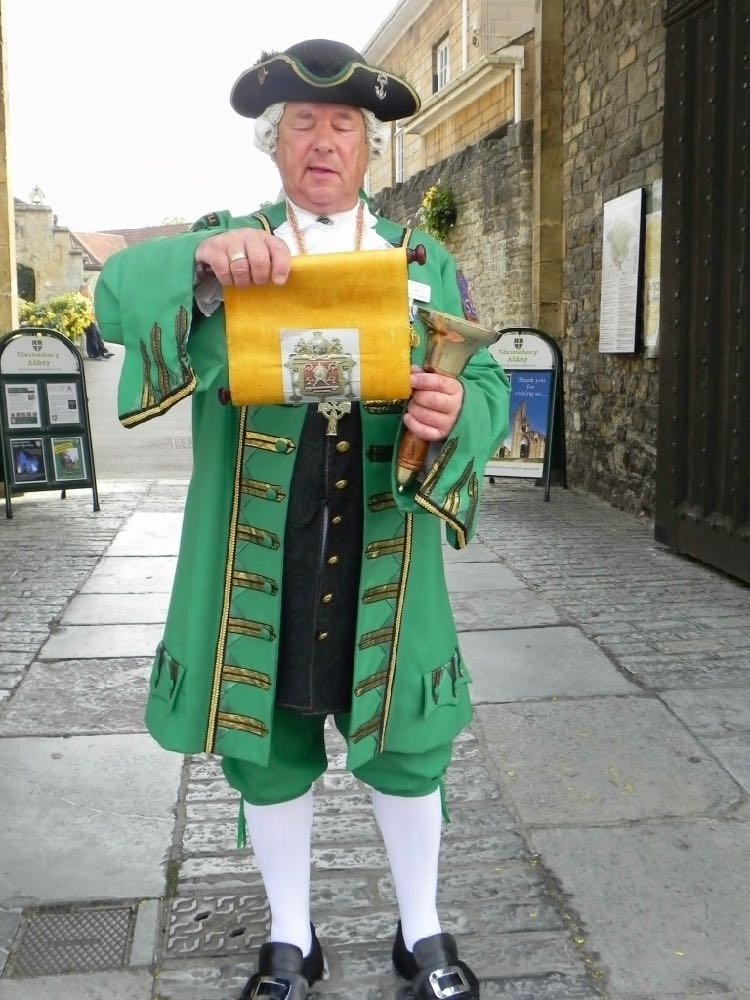 One of the most notable Englishmen I've met includes Graham Coles, the Town Crier for that magic town of Glastonbury. After making his "Hear Ye, Hear Ye" public announcements, Graham proceeded to take me on a half-hour tour of some of the village's most historic sights, providing insights that only a local could give.
I've mingled with fierce looking British foot soldiers waiting to do battle in the courtyard of Herstmonceaux Castle, at England's Medieval Festival.  Their most memorable line, in broad British accent was "We'll slaughter those Lancastrian scoom!"  Great stuff! 

Walking among these hundreds of soldiers was like being on a movie set.  No, wait . . . movie sets are modelled on scenes like these!

Visiting the famous Rosslyn Chapel, Scotland, made famous by Dan Brown's book, The DaVinci Code, was also a highlight of my travel writing career.

The personal tour by the chapel curator and historian was illuminating. Our tour took in the main carvings in the Chapel and the atmospheric basement.  He pointed out where Brown's book diverged from the realities of the chapel.  He was also quick to point out that without the tourist boost from the book, they would never have had the funds to restore the chapel to its current glory.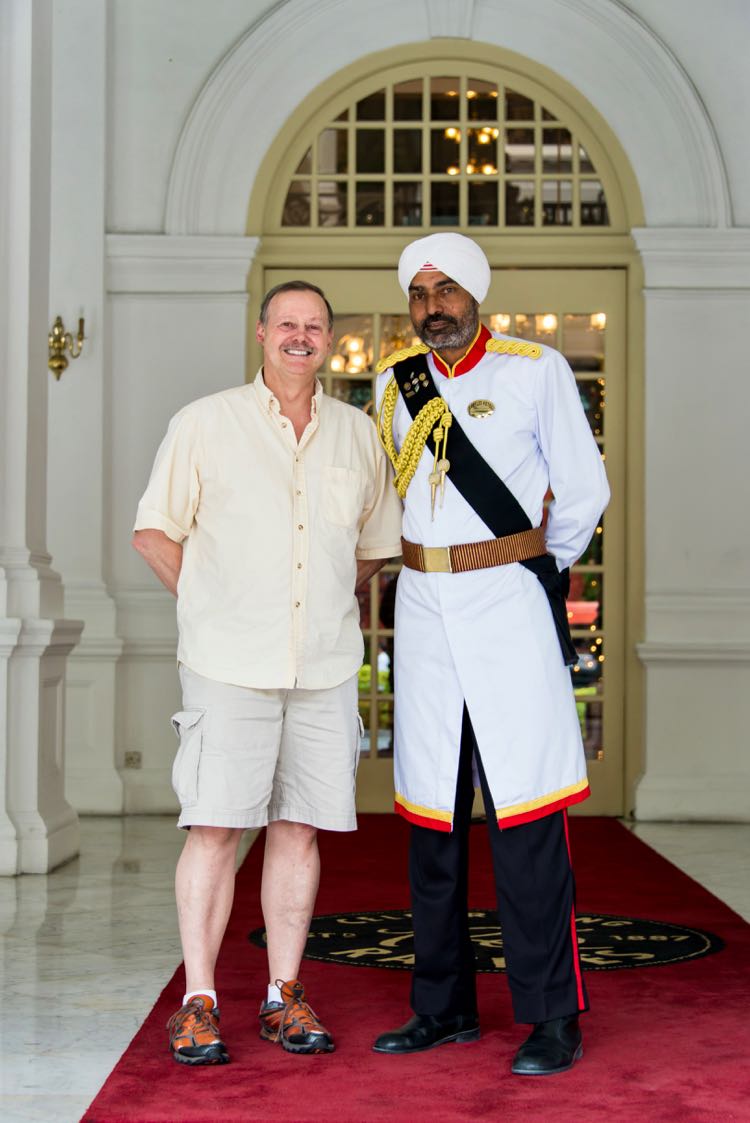 Anyone who visits Singapore's Raffles Hotel, absolutely must have their photograph taken with the distinguished Sikh doorman.  Many people might think this is lame, but this fine gentleman is one of the most photographed people in the world!  I couldn't miss the opportunity.

On a military museum writing assignment I was toured around the world's largest collection of armored vehicles and tanks at the Tank Museum, Bovington, England.  My guide, David Fletcher, seemed extremely knowledgeable as he pointed out the tanks strewn around this large museum.

At the end of the tour I learned the modest Mr. Fletcher is the world's leading armored warfare expert!  He's written several dozen books about armor and armored warfare. He's also been awarded the coveted Member of the British Empire (MBE) for his contributions to the field. 

David was kind enough to say that my background knowledge in this field was "not bad at all".  High praise indeed from this oracle!

Some People You Meet Will Never Be Famous - but They're Memorable Anyway

Many of the people you meet on your writing assignments are not famous, but they still leave indelible impressions.

Here are a few memorable people from my travel writing assignments:

The beekeepers in Oregon's Columbia River Gorge
A sassy Belgian waitress at an outdoor bistro who danced a jig for us
The can-can dancers in Dawson City, Canada's Yukon Territory
Hartmut, my ex-Bundeswehr tour guide in Koblenz, Germany
The polite French Gendarmes in Paris
The Maori War Dancers in Rotorua, New Zealand
The Buddhist monks I've chatted with in Thailand and Laos
And too many others to mention here.
There are many historic people I've researched for my articles.  Yes, they're dead but still memorable!

One that stands out above all others is black lawman named Bass Reeves, who I researched and wrote about for American Cowboy Magazine.  His arrest record of 3,000 bad guys and bandits is one that would make any modern-day FBI agent green with envy.  You can read about this larger-than-life, U.S. Marshall in this article.

The people I meet on my travel writing assignments is always a great thrill.  That's the life of a travel writer.  And it's one of the reasons I've stayed in the game for ten rewarding years. 
Who are the people you've met on your travels that you won't forget?

Break into Travel Writing
with the Creative Pack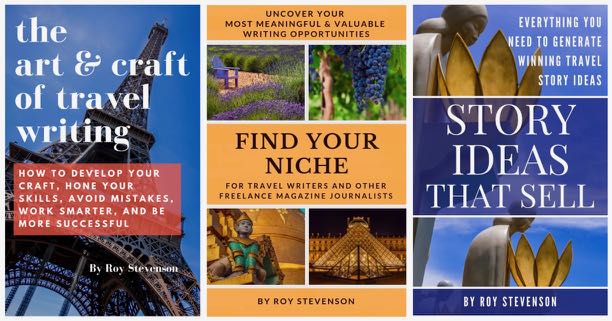 The Creative Pack includes 3 eBooks that are the starting point for every travel writer:  dreaming up unique story ideas that you can sell, finding the best writing niches for you based on your interests, passions and experience, and the art & craft of travel writing.  They're the pieces of the puzzle that come before you ever write a query letter to sell your articles to magazine editors. 
If you're just getting started in travel writing, this group of resources will help you improve your craft, generate story ideas that sell, and develop your own unique and meaningful niche. 
These eBooks can be purchased separately, but when you buy the bundle you'll save more than 10% off individual prices!  Learn more here ...

---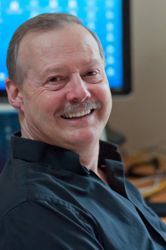 Roy Stevenson is a professional travel writer and the author of www.PitchTravelWrite.com.  Over the past ten years, he's had more than 1000 articles published in 200 magazines, trade and specialty journals, in-flights, on-boards, blogs and websites and has traveled on assignment around the U.S. and to dozens of international destinations.

---
IF YOU ENJOYED THIS POST, GET UPDATES.  IT'S FREE.