Looking Back at Press Trips 2015
Press Trips 2015:
Looking Back at a
Year of Travel
Life as a travel writer can be hectic if you don't plan your press trips and maintain some control over it.  With plenty of work to keep me busy at home, I decided to limit my travel assignments to North American press trips in 2015.

Even with these constraints, I squeezed 13 press trips and Fam tours into the year between May and December, spending 65 days on the road.   Here's a quick look back:

Press Trips 2015:  May/June

Blue Ridge Mountains, Virginia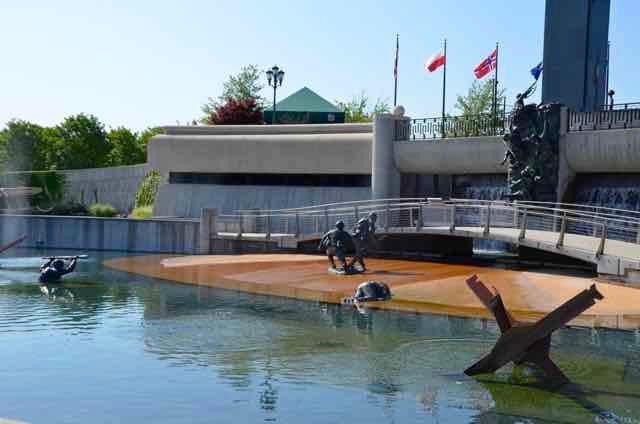 National D-Day Memorial in Bedford, Virginia
After attending a few dozen movies at the Seattle International Film Festival in May & June, my travel year started in earnest.  First stop - Roanoke, Virginia, in the picturesque Blue Ridge Mountains. 

Highlights were visiting the National D-Day Memorial in Bedford, Virginia, and riding the newly restored Class J 611 Steam Locomotive on its return to Roanoke.

NCAA Track & Field Championships, Eugene, Oregon &  U.S. Track & Field Championships, Eugene, Oregon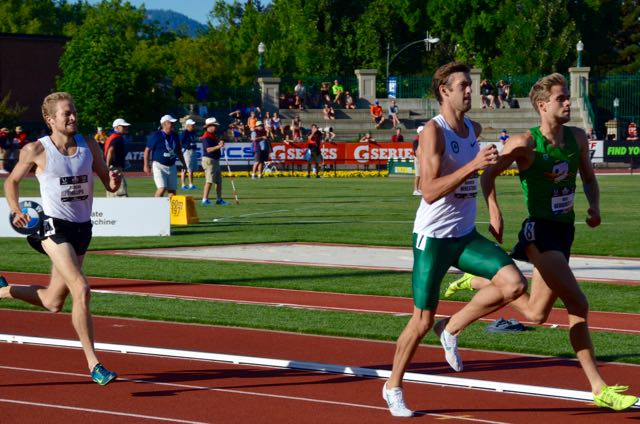 I continued to indulge my lifelong passion for track & field in 2015 by covering the NCAA Championships for a print magazine and a running blog.

A couple weeks later I headed south again to Eugene to cover the U.S. Champs for my regular clients.  Even though I don't run anymore, I never tire of watching the new talent. Writing in multiple genres that interest me help me get published more often -- and get me on a variety of press trips.

Reno, Nevada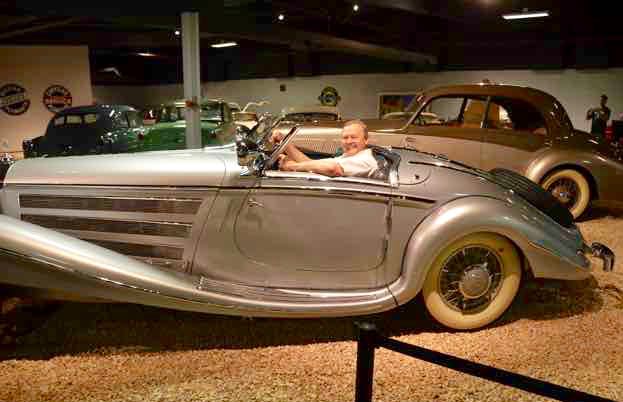 I spent a fun four days in Reno, on assignment at the National Automobile Museum.  My stay at the Atlantis Casino Resort Hotel included being pampered with spa treatments and fine food. 

I watched the Tap Factory show at the Eldorado Casino, sampled beers at the Depot Microbrewery & Distillery, and strolled around downtown Reno.

Press Trips 2015:  July

Anchorage, Alaska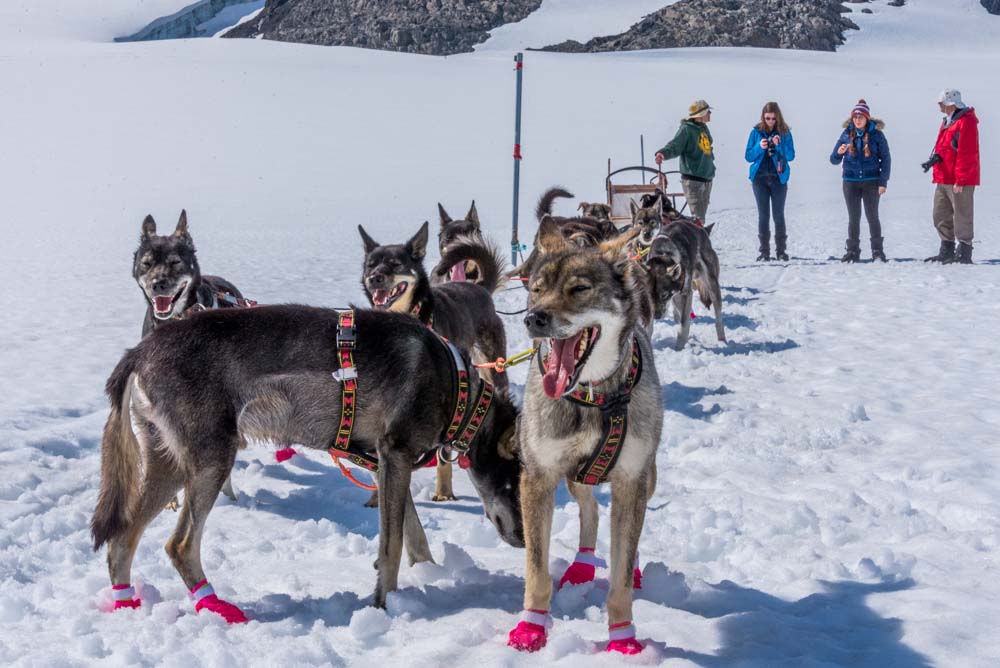 Straight back to Seattle to do my laundry, and then off for a fantastic week-long self-guided press trip to Anchorage, Alaska, courtesy of Visit Anchorage. 

The highlights include: a helicopter tour to a glacier and dog sledding - pulled by a powerful pack of Siberian Huskies and an experienced musher, staying at Knik River Lodge; then on to the famed Aleyeska Resort with hiking, swimming and massages thrown in; and Gold panning at Crow Creek Mine.

We also squeezed in a Segway tour around Lake Hood & Anchorage airport, viewed 26 glaciers on the Klondike Express Catamaran Cruise through Prince William Sound, took a scenic train ride on the Chugach Express, toured the Independence Mine State Historical Park.  There's a lot to do in and around Anchorage!

Press Trips 2015:  August

Yukon Territory, Canada

This 8-day press trip explored Canada's rugged Yukon Territory.  Highlights included a walking tour of Whitehorse, fishing on Kathleen Lake, Silver City Ghost Town, staying at the Dalton Trail Lodge, and exciting flightseeing over the Kluane Glacier.

I thoroughly enjoyed Dawson City of the Great 1898 Gold Rush fame.  Dawson City highlights: watching the Dawson City Discovery Days Parade, the Honkey Tonk dancing shows at Diamond Tooth Gerties Gambling Hall, and touring the Museum of History. 

A visit to the Yukon isn't complete without some gold panning on the Klondike.  We also visited a gold dredge, and took a tour of the historic town.

Nashville, Tennessee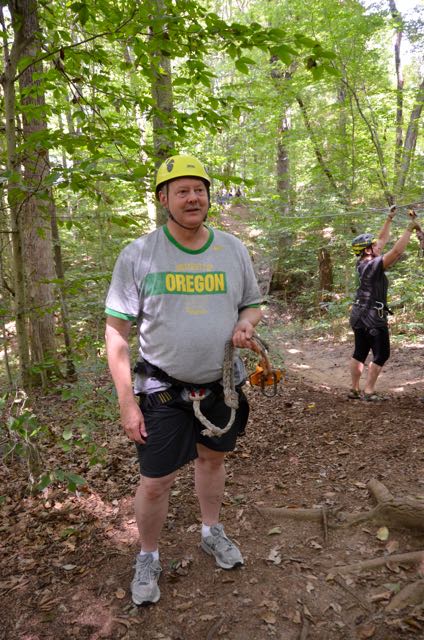 Back to Seattle to repack, and then off to a 5-day Press Trip in Nashville.  What a great place!

Our team of 15 journalists was treated to a night at the Grand Ole Opry, stand-up paddleboarding & ziplining, and tours of the Lane Motor Museum and the Tennessee State Museum.

Nashville is known for it's music, and our musical attractions included a tour of the Ryman Auditorium and the George Jones Museum, plus the Country Music Hall of Fame & Museum, and watching renowned country singers at the Bluebird Café.

Press Trips 2015:  September

Denver, Colorado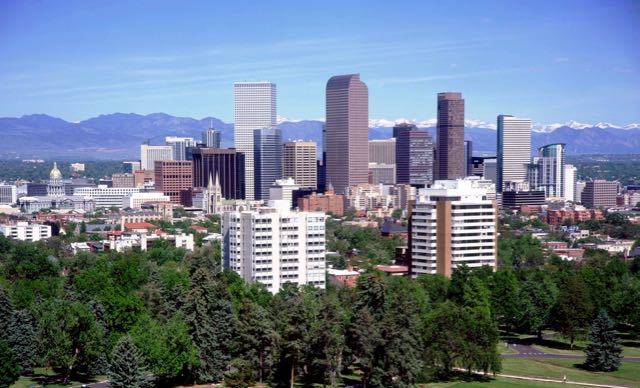 Even though I was in Denver as a guest speaker at a travel writer's workshop, I also managed to squeeze in a day or two exploring downtown Denver, courtesy of Visit Denver.

I toured the Art Gallery, the Colorado History Center, the Counterterrorism Education & Learning Lab and the marvelous Denver Library.

Virginia City, Nevada
I was invited for a five-day solo Press Trip to this classic western tourist town that hangs its hat on its rich gold and silver mining history. You've heard of the famous Comstock Lode? Well, that happened here baby!

During its halcyon days (1875) Virginia City was the most productive gold and silver mining town in the world.  Today, Virginia City mines tourist gold, and does it very well.

My tours included the new Comstock Mines, the Old Comstock Mill, a tour of the Chollar Mine, and the underground mine tour at the Pondorosa Saloon.  I also watched a fun Wild West Show, went on the Virginia & Truckee Railroad sightseeing trip, viewed several museums, and did some hard time in the Bucket of Blood Saloon.

Press Trips 2015:  October

Oregon Coast Resorts

Luxury condo with a view. Watching the sunset from the comfort of our living room.
Ah, the perks of travel writing!  What do you do when you're invited to stay at some high-end luxury condos on the Oregon Coast?  Why you accept their kind offer, silly!  To refuse such a lovely request would be churlish.

We stayed at the Oceanside Inn, in the "Boat Basin #1 Room" with a sweeping 180-degree view of the Pacific.  We were literally perched on the cliff side, watching glorious sunsets and the fog rolling in over the surf, and enjoyed some fine food at The Schooner Restaurant.

Then we moved on to Ocean's Edge, at Rockaway Beach.  Our most arduous chores each day included sampling fresh seafood at the local restaurants, and kicking back with walks on the beach.  It's a tough job.

Cussler Museum, Denver, Colorado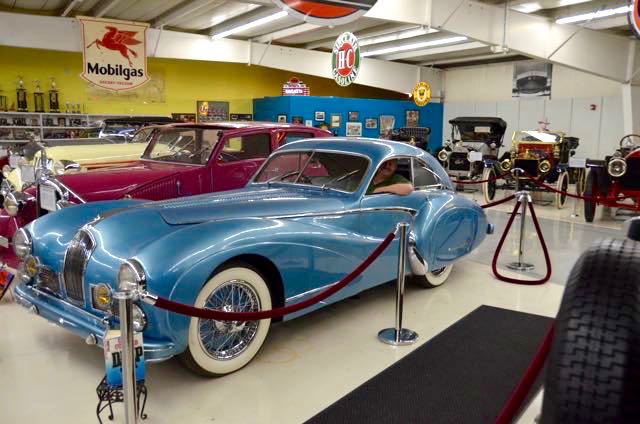 I flew to Denver and back in a single day, to research the Cussler Museum in the suburb of Arvada.

This automobile museum features 70 unique and VERY expensive cars dating from 1908 to the 1950s.  These classics belong to Clive Cussler, one of the world's best selling men's adventure authors.

Press Trips 2015:  November Fam Tour

Tri-Cities Wine Tasting Tour, Eastern Washington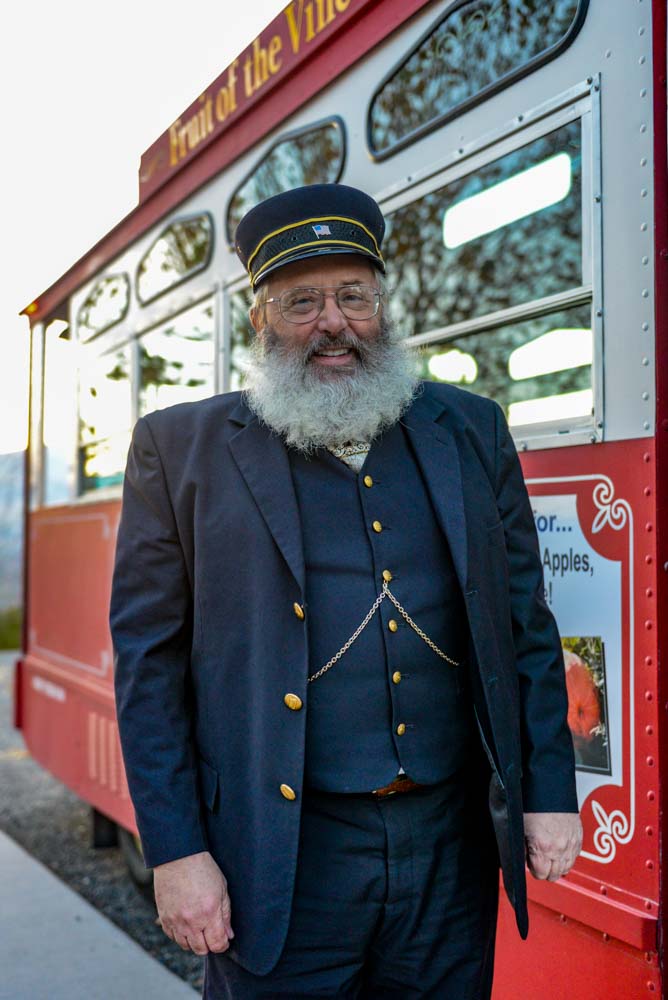 Our three-day wine-tasting tour included the Terra Blanca Vineyard, Smasne Cellars, the Gordon Brothers wine bar, Tucannon Cellars, & Sleeping Dog Wines.

As if sipping wine all day isn't enough fun, we were escorted between wineries on the Fruit of the Vine trolley.  This bus was beautifully restored and driven by our friendly and knowledgeable Motorman, all decked out in an authentic brass-buttoned suit, complete with pocket watch.

Press Trips 2015: December

Ann Arbor, Michigan
Here I am sitting in the cockpit of a C-47 aircraft.
Touring World War II B-17 and B-24 bombers and a flight in a World War II C-47 Sky train aircraft lured me to Ann Arbor. 

My six-day Press Trip to this delightful city also incorporated some serious restaurant sampling, a Handel's Messiah concert, beer tasting, tea sampling,  an aviation museum, and a host of other activities. Writing museum stories comes with its share of travel perks.

When you have confirmed assignments, it's easy to get press trips to the places you want to go.  I hope "Press Trips 2015" has inspired you to pursue life as a travel writer.

---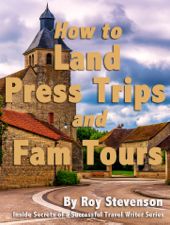 Special Report:
How to Land Press Trips and Fam Tours
I've written a guide about how to land press trips.  It will tell you everything you want to know about how to get into the inner circle and get invited on regional, national and international press trips. 
---
---
---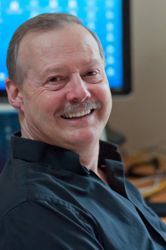 Roy Stevenson is a professional travel writer and the author of www.PitchTravelWrite.com.  Over the past ten years, he's had more than 1000 articles published in 200 magazines, trade and specialty journals, in-flights, on-boards, blogs and websites and has traveled on assignment around the U.S. and to dozens of international destinations.

---
---
IF YOU ENJOYED THIS POST, GET UPDATES.  IT'S FREE.