Best Travel Writing Tips
to Improve Your Writing

Over my 15 years as a freelancer, I've accumulated some of the best travel writing tips and techniques through my experiences.  Many of my most valuable writing lessons came from travel magazine editors, directly and indirectly.

Direct feedback came from editors who asked me to rewrite my article. They either wanted more detail or a different slant than I had proposed. Rewrites are definitely not my favorite part of writing, but I learn a lot by doing them!

Some editors were kind enough to provide direct feedback on my writing. This feedback helped me tremendously and increased my awareness of what they needed from me.

Indirectly, I've also learned a lot by comparing my original manuscript with the published version of my article.  The edited articles always "flow" better.  Editors sometimes removed superfluous verbiage, and even whole sentences.

I've also learned a lot from reading "how to" books, well-written travel stories, and a few captivating travel blogs. 

From all of these sources, I've put together seven of the most practical, best travel writing tips and techniques that will improve your writing and take it to the next level.

Using the Best Travel Writing Tips

These seven tips will improve your travel writing.  But, making all these changes at once will overwhelm you.  

Your best approach is to adopt one or two of these tips at a time.  Pick one or two of these tips that you're not currently using.  Then write your travel piece with these in mind.

After you've completed your story, read through it critically to assess whether you've made these changes effectively.  If not, continue to work on them.

Eventually, integrate all these tips into your standard writing style.  After you've done this you'll see how your writing has moved up to the next level.

#1. Best Travel Writing Tip:
Have a Beginning, Middle, and End

Your beginning should be clear in your lede sentences. It should summarize or introduce the most important points of your story so the reader knows what to expect in the article.

The middle of your story provides all the details, facts, intrigue, quotes and characters.  This is the real meat of the story.  Your job is to make it entertaining and keep the reader engaged.  This is where you deliver on what you promised in your first paragraph.

Your ending pulls everything together.  It should tie back to your beginning so that the reader feels a sense of completeness.  Don't leave them hanging.  This is a simple way to put a story together and one of the best travel writing tips you can use to improve.
You can read my article about Writing Ledes at this link.

Best Travel Writing Tip #2:
Have a Central Theme

When you sit down to write your travel stories, start by writing down the underlying theme you want to create.  This is usually a general topic such as luxury, adventure, wine, or sports.  This helps you identify the audience who will be interested in your story.

Most destinations offer a plethora of activities that can result in a variety of themes for your story.  Choose a single theme for your story.
 
For example, a wine tasting region might also be a good place for outdoor adventure activities.  You need to decide whether your theme is wine tasting or outdoor adventures. Choose one theme, not both.

Trying to combine both themes makes it difficult to sell, since a wine audience is different from an outdoor adventure audience.  Decide on your theme and you'll find it easier to find the right magazines to target. 

My post about the Types of Travel Stories discusses many themes to get you started.

Poorly written travel articles (and blogs) often seem to drift lazily along, with no central theme. They're just regurgitated lists and facts that do not inspire the reader or ignite our curiosity. 

Best Travel Writing Tip #3:
Focus on One Angle

Good travel writing hones in on one aspect of the destination, and then describes it.  Your angle is what makes your story unique.

If your story reads like it was lifted from Wikipedia, you need to re-evaluate your angle.  Choose an aspect of the destination that most of us haven't heard about.

Always ask yourself, "What is it about your story that makes it different from all the other travel stories about that place?"  Then stick to this unique angle while you're writing your story.

For example, I wrote an article about The Five Best Rustic Luxury Lodges in the Northwest.  My theme was "luxury" and the angle was "the best rustic lodges in the northwest".  Were there other luxury accommodations in the northwest?  Of course there were.  So I got more specific by focusing on the best rustic lodges.

Trying to work multiple angles into your story will leave your reader's head swimming.  They'll walk away from the article because it's too confusing.  Stick to one unique story angle.  See my article about Dreaming Up Story Ideas That Sell for more on this best travel writing tip.

Best Travel Writing Tip #4.
Avoid Clichés

Use your own descriptive words to describe a place.  How you express yourself in your narrative brings a place to life for your reader.

Overusing travel clichés screams "beginner" to the editor and reader alike.  A few offending clichés include phrases such as:
•    there's something for everyone
•    charming villages
•    colorful markets
•    rich in history
•    quirky galleries
•    panoramic views

Clichés are a lazy way to string together words.  They make you sound like a beginner and your piece will read like an advertorial.  Readers are tired of this.  They'll simply flip past it to the next article.

Put a little extra effort into choosing your words and ditch the cliches.

P.S.  This travel writing tip applies to travel bloggers, too.

Travel Writing Tip #5:
Use All Your Senses

Typically, we tend to describe what we see.  But writing solely about what you see causes a certain one-dimensional blandness in your story.

Top travel writers invoke all the senses.  Take the time to read five articles in top shelf glossy travel magazines. You'll find well-written articles highlight several senses. 

Your challenge is go beyond seeing, and incorporate descriptive language that includes tasting, smelling, hearing, and touching as well.  I wrote more about this in my article Creating a Sense of Place and Ambiance in Your Travel Stories.

Writing to all the senses will help take you to a whole new level.  And this is my best travel writing tip because it will separate you from the hordes of other travel writers.

Best Travel Writing Tip #6:
Match the Magazine's Style and Tone

The variation in travel magazine content and style is staggering. Every magazine has its own distinctive voice.

Does your magazine have a light tone?  Or, does it try to dig a deeper meaning out of the destination and culture? 

A good practice is to read a few articles in the magazine before you begin writing.  Then adopt that publication's voice as much as you can.

Best Travel Writing Tip #7:
Check Your Facts

Check your facts before you submit your story to an editor.  The best approach is to send your draft to the media contact at the destination.  Ask the media expert to fact check your story.

I always have my media contacts fact check my stories.  Invariably, my articles are returned with updated facts, or corrected facts that I just plain got wrong.

Do yourself a big favor and don't skip this travel writing tip.  If you're sloppy with your facts it's one sure way to make sure an editor will never commission articles from you again.

A Few Final Best Travel Writing Tips

When an editor asks you to rewrite your article you may get disheartened or defensive.  But savvy freelance writers use it as a learning opportunity. Detach from your ego, learn from the experience and give the editors what they want!

Incorporating all seven of these travel writing tips will take you to a whole new level.  Start today with the story you're writing. 

Which of these tips are you already using effectively?  Which ones do you need to work on? 

Keep this list of best travel writing tips handy until you're using all these techniques regularly.  Once you've made all the changes, you'll certainly be happy with the results - and your writing will start being "the best" it can be.

Do you struggle to craft an engaging story,
and wonder how to get past this barrier?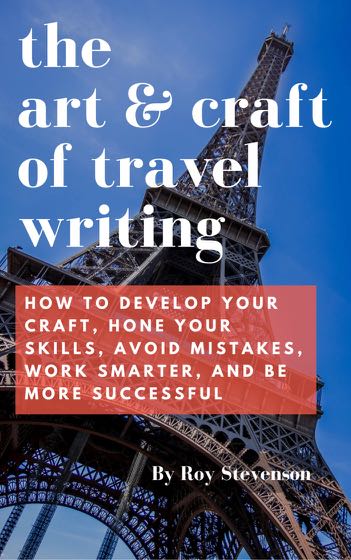 There are many tools and techniques you can learn.  And they're not difficult!
If you're prepared to work on your writing style and make improvements, you'll get your stories published in highly respected, paying publications.

The Art and Craft of Travel Writing is a handy reference with tips and techniques to help you.
More travel writing tips:

Five Travel Writing Tips for Beginners
Art of the Travel Story: Turn Your Destination into a Compelling Read
Travel Writing Craft Resource Page

---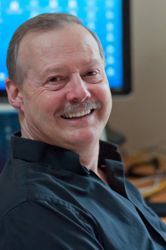 Roy Stevenson is a professional travel writer and the author of www.PitchTravelWrite.com.  Over the past ten years, he's had more than 1000 articles published in 200 magazines, trade and specialty journals, in-flights, on-boards, blogs and websites and has traveled on assignment around the U.S. and to dozens of international destinations.

---
IF YOU ENJOYED THIS POST, GET UPDATES.  IT'S FREE.