Books to Improve Your Writing
Improve Your Writing
With These 4 Books

One of the best ways to improve your writing is by reading other people's work.  In an eternal quest to improve my travel writing, I've read hundreds of travel articles, blogs, and books looking for high quality examples to model in my own writing. 

What constitutes good travel writing?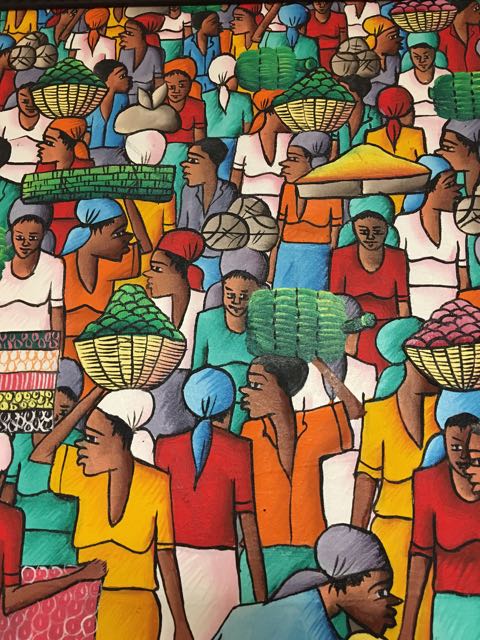 The criteria I use for a good travel story is this:  it holds my attention - start to finish.  A good travel article paints a vibrant and colorful picture of a destination and its people.  It makes me want to experience the place.
How Travel Writers Can Raise The Bar

If you want paying editors of print publications to notice you and approve your stories for publication, your writing needs to be readable and exciting.

Learning the art of telling a story is an important step.  Eventually you want to move past the 'Top Ten' lists and transform your writing through storytelling.  Your goal is to captivate your readers and move us in some way.

So, how do you transform your writing from bland "guidebook" descriptions and amateurish, "First I went here and then I went there" narratives?

There's No Magic Travel Writing Bullet

The first thing about good travel journalism is that every writer has his or her own distinctive voice.  There's no single magic formula or secret to good travel writing.

Your mission is to learn what you can from others and develop your own voice.  This only happens with with continuous learning, lots of practice, and useful feedback.

The Art and Science of Travel Writing
However, there are some fundamental writing guidelines you can follow and improve your writing.

In addition to reading lots of travel stories, I've scrutinized dozens of "how to" books about improving non-fiction writing.  I tossed out most of these books for being too vague or too academic to be of any practical use.

But there remain on my bookshelf four excellent reference books about the art and science of writing that I constantly pull off my bookshelf.  And I'm going to tell you about them right now.

If you think your travel writing needs a boost to get to the next level (and really, whose writing couldn't improve?), try reading the following books to help improve your writing.

On Writing Well, By William Zinser

Collins Publishers 7th Edition 2006
25 chapters, 321 pages.  Available new, used, and in the Kindle store.

This book boasts a 15-page chapter (Writing About Places: The Travel Article) dedicated to travel writing.  In this chapter, the most important elements of good travel writing are presented.  It's worth the price of the book alone.  The editor should be selling this chapter as an eBook on amazon.com!

Another plus for this chapter; the author provides plenty of examples of excellent travel prose to illustrate his points.

The chapter on "Simplicity", although only 6 pages long, does an excellent job highlighting the importance of keeping our writing tight, clean, and devoid of superfluous words — a problem that afflicts most of us in some way.

Chapters that Will Help Travel Writers:
•    Simplicity
•    Style
•    The Lead and the Ending
•    Writing About People: The Interview
•    Writing About Places: The Travel Article
•    The Sound of Your Voice
•    Write as Well as You Can

The Lively Art of Writing, By Lucile Payne

Mentor Books 1965
15 chapters, 192 pages.  New and used books available.

The fact that this book still sells well despite its original 1965 release date speaks volumes for its high quality content.  It's a classic. 

I must admit I was skeptical when I plucked it off the shelf and saw its publication date.  It soon became clear to me that good writing hasn't changed much over the decades.

Its best selling point is the practical down-to-earth advice, dispensed in almost every sentence.  Packed with useful advice that you can put to work immediately, this book is a gem to improve your writing.

Whenever I find my travel writing lapsing into the lazy passive tense default, I refer to the chapter about writing in the active voice.  Writing in active tense, or active voice, is especially important for travel writers to keep your narrative exciting and moving forward.

Chapters that Will Help Travel Writers:
•    Structure
•    First Steps Toward Style
•    The Size and Shape of Middle Paragraphs
•    Connections Between Paragraphs
•    The Passive Voice (And How to Beat It)
•    The Sound of Sentences
•    A Way with Words
•    Odds and Ends and Means

Writing With Style:
Conversations on the Art of Writing, By John Trimble

Prentice-Hall Inc., Publisher 2000
16 chapters, 198 pages

Author John Trimble's stated goal with this book is to, "take the mystery out of how skilled writers think" and "share some tips on how to make your prose more readable".  He succeeds admirably.

The 18-page readability chapter especially, offers sound advice to improve your writing.  After all, if your story isn't readable, no one will read it.

For writers challenged by grammar and punctuation, this book makes an excellent and concise reference.  It covers those pesky semicolons, colons, commas, parentheses, dashes, hyphens, and exclamation points.

Beyond that chapter, the chapters on the fundamentals of Openers, Middles and Closers are also invaluable.

Chapters that Will Help Travel Writers:
•    Openers
•    Middles
•    Closers
•    Readability
•    Proofreading
•    Punctuations
•    Quoting
•    Abbreviations

Everybody Writes:  Your Go-To Guide to Creating Ridiculously Good Content, By Ann Handley

Wiley Publishers 2014
75 chapters, 298 pages.  Available in hardcover, paperback and on Kindle.

The most recent addition to my reference library, this book is a gold mine to improve your writing in many aspects.

It fills in the gaps left by the other books described above.  It's written in short 2-3 page mini-chapter summaries that hammer home the most important nuggets of wisdom.  The book covers a multitude of writing sins and shows us how to avoid them.

This book is a riveting mix of advice about old school writing and about its more contemporary developments.

For those who write for social media outlets, the mini-chapters on Blog Posts, Twitter, Hashtags, Facebook, LinkedIn, Email, website landing pages, headlines, and Infographics are must-reads.

Chapters that Will Help Travel Writers:
•    Shed High School Rules
•    Place the Most Important Words (and Ideas) at the Beginning
•    The More the Think, the Easier the Ink
•    Notice Where Words Appear in Relation to Others Around Them
•    Show, Don't Tell
•    Keep It Simple—But not Simplistic
•    Be Rabid About Readability
•    Use Real Words
•    Know the Difference between Active and Passive Voice
•    Ditch Weakling Verbs
•    Ditch Adverbs, Except When They Adjust the Meaning
•    Use Clichés Only once in a Blue Moon
•    Tell the Story Only You Can Tell
•    Voice and Tone
•    Fact-Check
•    Writing Social Media With Humor
•    Writing For Facebook
•    Writing for LinkedIn
•    Writing for Email
•    Writing Landing Pages
•    Writing a Home page
•    Writing the About Us Page
•    Writing Better Blog Posts

Do you struggle to craft an engaging story,
and wonder how to get past this barrier?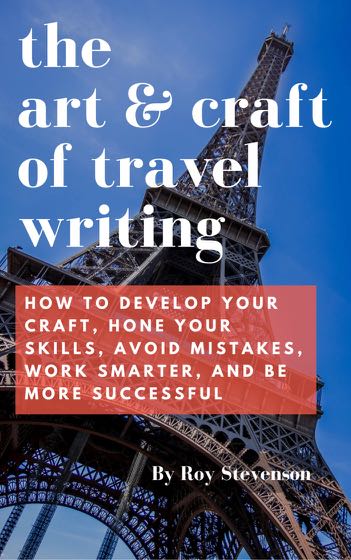 There are many tools and techniques you can learn.  And they're not difficult!
If you're prepared to work on your writing style and make improvements, you'll get your stories published in highly respected, paying publications.

The Art and Craft of Travel Writing is a handy reference with tips and techniques to help you.
More Ways to Improve Your Writing:

Your Travel Writing Craft: Resource Page
Your Travel Writing Craft:  10 Ways to Write Like a Seasoned Professional
Improve Your Writing:  6 Ways to Get Useful Feedback

---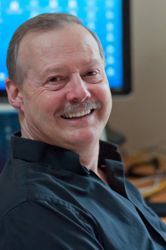 Roy Stevenson is a professional travel writer and the author of www.PitchTravelWrite.com.  Over the past ten years, he's had more than 1000 articles published in 200 magazines, trade and specialty journals, in-flights, on-boards, blogs and websites and has traveled on assignment around the U.S. and to dozens of international destinations.

---
IF YOU ENJOYED THIS POST, GET UPDATES.  IT'S FREE.