Travel Writing Website Resource List
Website Resource List
for Travel Writers
Here my website resource list you'll find helpful for travel writing. I've just updated it and it's quite different from the one I previously published.

In my fourteen years of travel writing, I've used many online resources that help travel writers. Although I've abandoned some, outgrown many, and others have fallen by the wayside, I still refer to many websites to keep up with the industry.

This updated travel writers website resource list is worth browsing for travel information, story ideas, networking, and fun.

The descriptions shown are captured directly from each website because they can give their background and approach better than I can.

Take a look and see which sites you should add to your website resource list: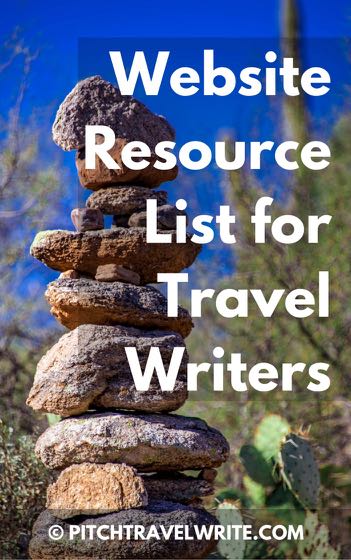 Travel Writer's Website Resource List
Atlas Obscura
"Curious and Wondrous Travel Destinations", AtlasObscura as a serious abundance of info about funky and unique travel attractions around the globe.

Birds of a Feather Press
This one made it on this website resource list for people thinking about writing a book, memoir or travel guide.
As stated on her website, Birds of a Feather Press, "I'm Jay Artale, and I write travel guides and nonfiction writing guides aimed at travel writers and travel bloggers. I launched my own independent self-publishing press to publish my non-fiction books and those from other like-minded authors and travel writers.

Do you have a travel guide, travel memoir, or nonfiction book in the travel niche bubbling inside you with itchy feet? Set it free! I love helping other travel bloggers and writers to achieve their self-publishing dreams. And I can offer as much, or as little help as you need.

I can hold your hand every step of the way, or just offer input and advice in the areas you need help in.

Getting your book into your reader's hands is a multifaceted process. It starts with writing and editing, before ebbing into design, production and distribution. Then just when you thought you could take a break ... that's when the marketing and promotion begins!

It's all too easy to get overwhelmed by the self-publishing process. But don't worry. I'm here to help you along the journey, and together we can plot your route and get you to your destination."

Captain Jetson
This is a blog about aviation and travel. "I am Les, a captain for a major U.S. airline, an airline pilot since 1987. Captain Jetson Aviation & Travel site was created as a fun hobby, blogging about aviation (airlines) and travel, sharing my solid travel expertise and tips for more than 30 years. The site was launched in May of 2018. After traveling the entire world many times over, visiting and re-visiting about every country on Earth, I wanted to share my expertise with you."

Center for Disease Control and Prevention

A website resource list wouldn't be complete without good information to keep you healthy while you travel. The CDC is a cavernous website has everything you need to know about minimizing your chances of contracting nasty diseases when traveling. And much more!
They have sections about . . .

Destinations
Find a Clinic
Travel Notices
Travel Advice & Resources
Travel Industry Resources
Disease Directory
Yellow Book
Frequently Asked Questions
International Travel Writers Alliance

Produced by Ashley Gibbons, this meaty website presents ITWA, the world's largest association of professional travel journalists (10,300), with links to more than 2,000 travel industry reps.

ITWA represents journalists with a genuine and professional interest in travelling worldwide to write or produce travel information for other media. The Alliance also works closely with representatives of the travel and tourism industries worldwide. It's been on my website resource list for a long time.

Nowhere Magazine
"Nowhere has been everywhere since we launched in 2008. We started as a simple website that published literary travel writing—which to us means narrative with a strong sense of place, character and time. We ran stories about the longest sea voyage in history, living on a farm in Tuscany and kidnappings in Libya.

We were tired of reading—and writing—marketing-driven travel stories that have taken over much of the travel media world. We wanted to bring back old school, immersive, long-form travel writing like Holiday, Colliers and the Saturday Evening Post used to run. Jack Kerouac was a travel writer back then. Arthur Miller was a travel writer. Hemingway, Faulkner, Jan Morris, Steinbeck and Mary McCarthy were travel writers."

Roadside America

This is one of sites on my website resource list that always brings a smile to my face!  RoadsideAmerica.com is "a caramel-coated-nutbag-full of odd and hilarious travel destinations -- over 10,000 places in the USA and Canada -- ready for exploration."

Road trip know-it-alls Doug Kirby, Ken Smith and Mike Wilkins introduced readers to the world of offbeat tourist attractions with their books, Roadside America, and New Roadside America.  It's been on the web since 1994, and also has a mobile app.

The Freelancers Year
Lindy Alexander, at The Freelancer's Year "teaches you how to earn a great living from freelance writing – I've got interviews with seasoned freelancers, editors and content marketing managers, as well as heaps of strategies to help freelance writers and journalists write what they love and earn what they're worth."


The Kiti
The Kiti (formerly on this website resource list as Media Kitty) offers "News releases, media trips, review opportunities, story research, contests, speaking and more, we set the stage for communications success. Accomplished journalists, influential personalities, big brands and small ones all served by an easy, valuable digital network for personal, professional connections."

The Travel Copywriter
According to Erin Raub, The Travel Copywriter, "I write about the most beautiful, the most unique, the most incredible destinations and experiences the world has to offer."

Travel Classics

Travel Classics is primarily for writers that have attended the annual Travel Classics West conference held in AZ or Ireland. The Media Newsletter lists tips, trips, and happenings from friends of the Travel Classics Writers Conference.

Wanderful World

"Who's Behind Wanderful World? Hey, I'm Lizzie! I'm a freelance travel and lifestyle writer who's worked with more than 50 brands in the past year to help them reach and connect with their target audience through the awesome power of words.

In 2014 I quit my job and moved to Spain to launch my freelance business, then I returned to the UK to help people like YOU launch yours.

When I graduated I worked in some traditional 9-5 jobs, but I soon felt unfulfilled and kept questioning whether life had anything better for me. But THEN I realised, you make your own luck and adventure, so I took the plunge and hit out on my own.

The result? Better than I EVER could have imagined. Now, I help hundreds of freelancers grow their businesses on Wanderful World, through in-depth actionable content, e-courses, and online workshops. I'm also an AVID tea fan, a lover of country pub lunches, and failing miserably at learning Spanish."


What Travel Writers Say

The What Travel Writers Say webzine was initiated and constructed in mid-April, 2007 by two brothers, Mike, and Pat Keenan. Content for the site was initially derived from just a handful of TMAC (Travel Media Association of Canada) professional writers. They feature 119 writers from SATW (The Society of American Travel Writers) and TMAC who have contributed close to 1,000 articles on travel destinations around the world.

---
---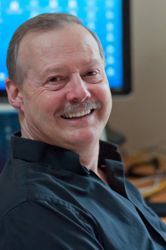 Roy Stevenson is a professional travel writer and the author of www.PitchTravelWrite.com.  Over the past ten years, he's had more than 1000 articles published in 200 magazines, trade and specialty journals, in-flights, on-boards, blogs and websites and has traveled on assignment around the U.S. and to dozens of international destinations.

---
IF YOU ENJOYED THIS POST, GET UPDATES.  IT'S FREE.