Travel Safety Part 1:
Travel Hazards and Dangerous Destinations
It seems like travel safety would be a given. The prospect of having an accident with a serious or fatal result is an aspect of travel we don't want to think about.  And we most definitely don't write about it.

In fact, the odds of being killed as a tourist are significantly smaller than the odds of being hit by a bus in your own hometown.  That's the good news.

But as travel writers we're out there traveling far more than most tourists.  And we're often taking part in a larger number of activities and adventures than most tourists will ever experience.  Statistically, that makes us more vulnerable.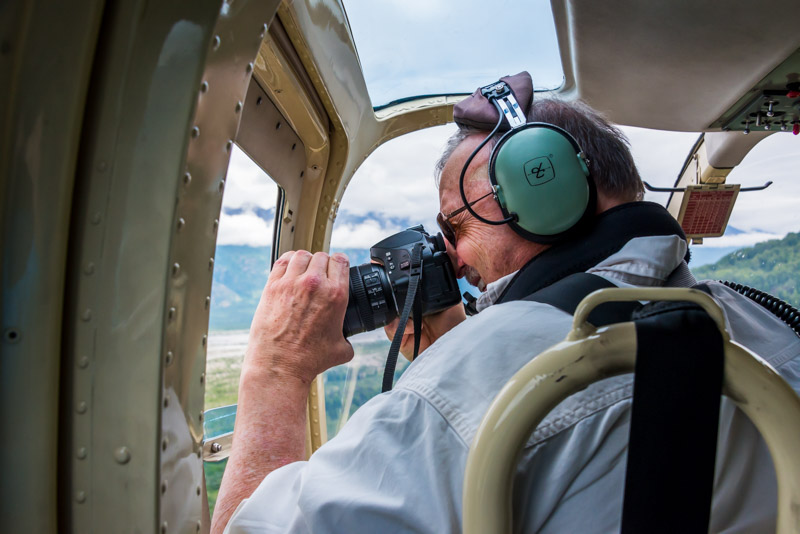 Shooting photos from the window of a helicopter flying over mountains and glaciers near Anchorage, Alaska. Note: I'm strapped in and NOT hanging out the window.

Often we only hear murmurs and rumors about deaths and accidents that befall unlucky or unwary tourists.  But, if you do a closer inspection you'll uncover some grim and sobering headlines and statistics about travel safety.

To illustrate my point, here are a few headlines gleaned at random from newspapers and reputable Internet sources.
•    German Tourist Killed by Bull Attack in France
•    Five Tourists Killed in Tiananmen Square - Car Veers into the Crowd
•    Catastrophic Bus Crash Kills 21 Tourists in Northern Thailand

Well, these accidents could just be unlucky flukes, right?

Here's the rub—the very nexus of the problem behind tourist deaths:

When we travel as tourists overseas we can get ourselves into trouble because our view of risk changes.  We often have unrealistic expectations about travel safety and the security of our destination.

North Americans, in particular, expect things to be as safe in other countries as they are 'back home'.  They're not.

Many countries avoid reporting tourist deaths for (bad) publicity reasons, and there isn't a central data gathering organization that reports worldwide tourist deaths.  However, a simple internet search will unveil dozens of tourist tragedies each year in practically every country on earth. 

As a travel writer, it's worth paying attention to the things that happen to increase your awareness of travel safety and remind yourself to be alert to everything going on around you, everywhere you travel.

Here's a high-level view of things that happen at some popular tourist destinations.  Bear in mind that these sound bites don't even scratch the surface:

Amping Up Awareness in SE Asia

Thailand is a one of the most popular destinations in Southeast Asia, with charming, peace-loving people, great food, and a plethora of fascinating tourist attractions.
 
Figures released by the British government are not so rosy.  They showed that between 2011 and 2012 there were 296 British deaths in Thailand.  In the 12 months up to April 1, 2013 there were 389 British deaths in Thailand, while in the same period up to April 2014 there were 362 deaths and 267 hospitalizations of British tourists.

An Australian tourist dies every three days, on average, in Thailand.  The apparent increase in tourist deaths prompted one Australian author and journalist, John Stapleton, to write a book about Thailand, branding it as one of the world's most dangerous destinations.

Cambodia.  Twenty-one foreign visitors died in Cambodia in 2013, up from 14 deaths the previous year.

Nhean Vibol, director of the National Tourism Police Department, said that the deaths fell under a wide variety of headings.  "Most of them died of drug overdoses, heart attacks, traffic accidents, drowning, and criminal activities."

Vibol said, adding that officials were becoming increasingly concerned about the rise.  There was also an increase in the number of reported accidents involving tourists, jumping from 570 in 2012 to 705 in 2013.

Bali, Indonesia is also among the world's most popular overseas holiday destinations, and a favorite playground for Australians. But travel safety is a concern.

On average, one Australian dies on the island of Bali every nine days, while hundreds more need consular help after experiencing problems.  Consular officials say alcohol and drugs fuel many of the accidents. 

Information released by the Australian Department of Foreign Affairs reveals 39 Australians died in Bali in 2011-12.  Another 93 sought consular help after being taken to hospital, while 36 were arrested, 18 jailed and eight needed support after being attacked.

Darkness Down Under

Surely, New Zealand is really, really safe.  I mean, it's a First World country with a small and friendly population.  I spent most of my first 25 years there there, and lived to tell about it!

But, not so fast! It has some interesting travel safety statistics.

Figures from the NZ Transport Agency were released amid calls for greater safety measures after a spate of fatal crashes and arrests for careless driving involving tourists.

Between 2005 and 2014, foreign license holders were at fault or partly at fault in 85.3 per cent of all crashes they were involved in on New Zealand roads.  On the South Island that figure climbed to 87.5 per cent.

What about Australia?

Australia is certainly one of the most popular holiday destinations in the world . . . but its beaches, rainforests and deserts actually take a deadly toll on tourists.

According to official statistics, 2,433 overseas visitors, including 25 children, have died in the past seven years with causes of death ranging from drowning to heat stroke and even a jellyfish sting.

In Australia, between 2003 and 2005, seven people died while scuba diving or snorkeling, two died while hiking, one died while paragliding, another died on a parachute jump, three people lost their lives on fishing expeditions and two people died after games of tennis and golf.

Heat stroke claimed the lives of three tourists while 65 were killed in car crashes and six people died in falls.  Another 276 tourist deaths in the same period were attributed to natural causes.

And while we're on the subject of Australia . . .

More than 900 Australians died overseas last year.  Experts are urging Aussie travelers to take extra care in regard to travel safety when setting off to see the world.  Illness is the leading cause of death for Aussies far away from home, with the risk of getting sick highest in the popular tourist destinations of Thailand, Vietnam, Hong Kong, Philippines and Indonesia.

Sizzling Rocks in Central America
In Central America, dozens of people die on volcanoes each year.  Between 2007 and 2011, 29 tourists died on Arenal in Costa Rica, mainly from exposure to volcanic gases but also due to falls from the crater rim and even heart failure.

In Nicaragua, at least 72 tourists died on the slopes of Cerro Negro over the last five years—and these are just volcano-related tourist deaths!

Not So Safe in North America

Don't even get me started on North America's favorite vacation playground, Mexico.

Here's a partial list of some of the creative ways tourists have ignored travel safety and met their maker in Mexico:
•    Numerous tourists have been killed falling off hotel balconies or by balconies collapsing.  (No, I'm not kidding.)
•    Skydiving
•    Traffic accidents (Hit by car/bus, Hit & Run, Motorcycle crash/Moped accident, Car accident, falling from vehicle)
•    Sand Buggy accident
•    Cycling accidents
•    Boating accidents (Hit by speedboat, Shot & killed by pirates, Disappeared sailing, Sinking boats)
•    Killed by shark attack
•    Kidnapping
•    Drug overdose
•    Robbed & killed
•    Killed in carjacking
•    Murdered, Stabbed
•    Water accidents (Died snorkeling, Died scuba diving, Died in Kite-boarding accident, Died in parasailing accident, Drowning)
•    Missing & vanished
•    Fell 1000 feet into abandoned mine
•    Nightclub incidents
•    Ceiling beam fell on head,
•    Influenza complications
•    Gas explosion
 
Okay, that's a long list.  And some tourist deaths in Mexico were totally weird, freaky accidents like falling down an elevator shaft, swept away by a giant wave, being sucked into a swimming pool drainage pipe and being killed by breaching whales.  But freaky things do happen when we're traveling . . .

You might be thinking, "Thank goodness I don't have a passport, and I don't travel overseas - I like to travel safely in the Good Ole U.S.A." 

Think again.

Everyone knows Hawaii is a tropical paradise.  But this top destination spot is also struggling with a growing number of tourists who have a very specific travel safety issue - they die in its waters.

On the island of Kauai, several people drown every year, despite the fact they spent a lot of money on water safety.  Of the islands, Kauai has had the highest rate of drowning deaths among tourists, even more than Hawaii and Oahu.

In addition, between 1992 and 2002, there were 40 fatalities, 45 serious injuries and 53 minor injuries reported within Hawaii Volcanoes National Park.  Each year, tourists are injured, not just by volcanic lava, but also by a variety of hazards — some mundane and predictable, others bizarre and unexpected.

The U.S. mainland must definitely be safe, right?  I'm afraid not.

Sadly, there are inherent risks in being a tourist anywhere you go as evidenced by the following report from the Arizona Daily Sun:

•    More than 700 people have died at the Grand Canyon National Park. On average, 12 people die here every year from various causes. 

•    Of the 18 deaths already recorded at the Grand Canyon a couple years ago, two were from falling over the rim.  (Not surprisingly, most were men.  Several were hopping from one rock to another or posing for pictures, including a 38-year-old father pretending to fall to scare his child, who then really fell to his death.  Now that's a lesson his kid won't forget.)

There have been more than 250 deaths in Yellowstone National Park. Tourists have been killed in hot springs (ouch!), and by bears and bison. Avalanches, exposure, and forest fires in Yellowstone have killed tourists.

Thinking of a beach vacation?  Did I mention shark bites?  The U.S. is rated highest in terms of unprovoked shark attacks, although Australia wins for shark fatalities according to the International Shark Attack File. 

People even die at Disneyland.  I'm sorry to say, bad things sometimes happen at the happiest place on earth. 

Travel Safety for Travel Writers
Tourists have serious accidents and die in every country on the planet. 

Tourist fatalities are caused by negligence, incompetence, ignorance, stupidity, crime, and acts of god, not to mention traffic accidents, ferry and train accidents, and much more.

Excessive alcohol and nightclubs seem the worst combinations leading to stupid behavior and mixing with the wrong kinds of people.  Throw alcohol and testosterone into this already volatile mix, and things can go tragically wrong very quickly.

The point is, travel writers travel frequently.  We like to explore.  We don't just hang-out at the resort where it's "safe", we tend to wander outside the walls of the resort to see what each place has to offer.  And because of this, travel writers need to be extra cautious and think about travel safety.

I'll remind you again that your risk of having a fatal tourist accident is infinitesimally small.  But there is a risk.

If you stay aware of your surroundings, make conscious choices about the "adventures" you participate in, and keep your travel safety radar up and working at all times, you decrease your chances of becoming one of these sad statistics.
Read Part 2 of this article for my top ten travel safety tips.

Related articles that will interest you:
Your Travel Itinerary:  Making the Most of Your Overseas Trip
Guided Tours:  What's Good About Them?
Trip Planning for Travel Writers

---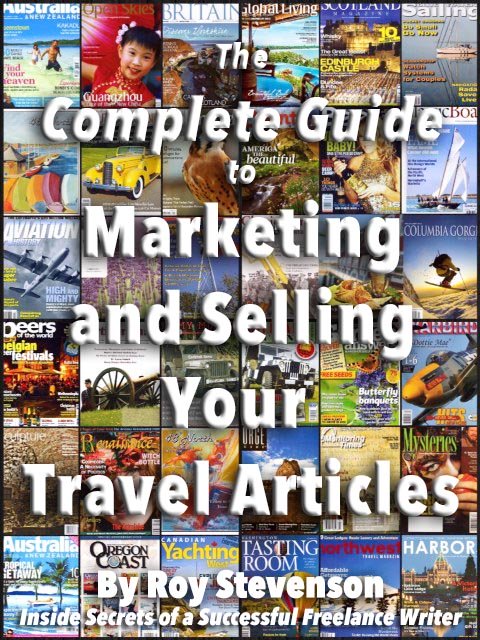 Do you want to learn about travel writing sales and marketing techniques that work? 

 This manual has every tool and technique that I use to pitch and sell - and then resell - my travel stories.  I hold nothing back.  Reading this manual is like looking inside my marketing brain.
---
---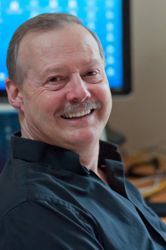 Roy Stevenson is a professional travel writer and the author of www.PitchTravelWrite.com.  Over the past ten years, he's had more than 1000 articles published in 200 magazines, trade and specialty journals, in-flights, on-boards, blogs and websites and has traveled on assignment around the U.S. and to dozens of international destinations.

---
IF YOU ENJOYED THIS POST, GET UPDATES.  IT'S FREE.