Travel print media is growing
Travel Print Media is Growing

Uninformed online travel writing "experts" have recently claimed that travel print media is "no longer relevant", citing the demise of a few print magazines.

I don't know where these "experts" got their data, but they sure got it wrong!

This article describes the print media facts that I uncovered, and how the coronavirus pandemic has caused magazine subscriptions to boom.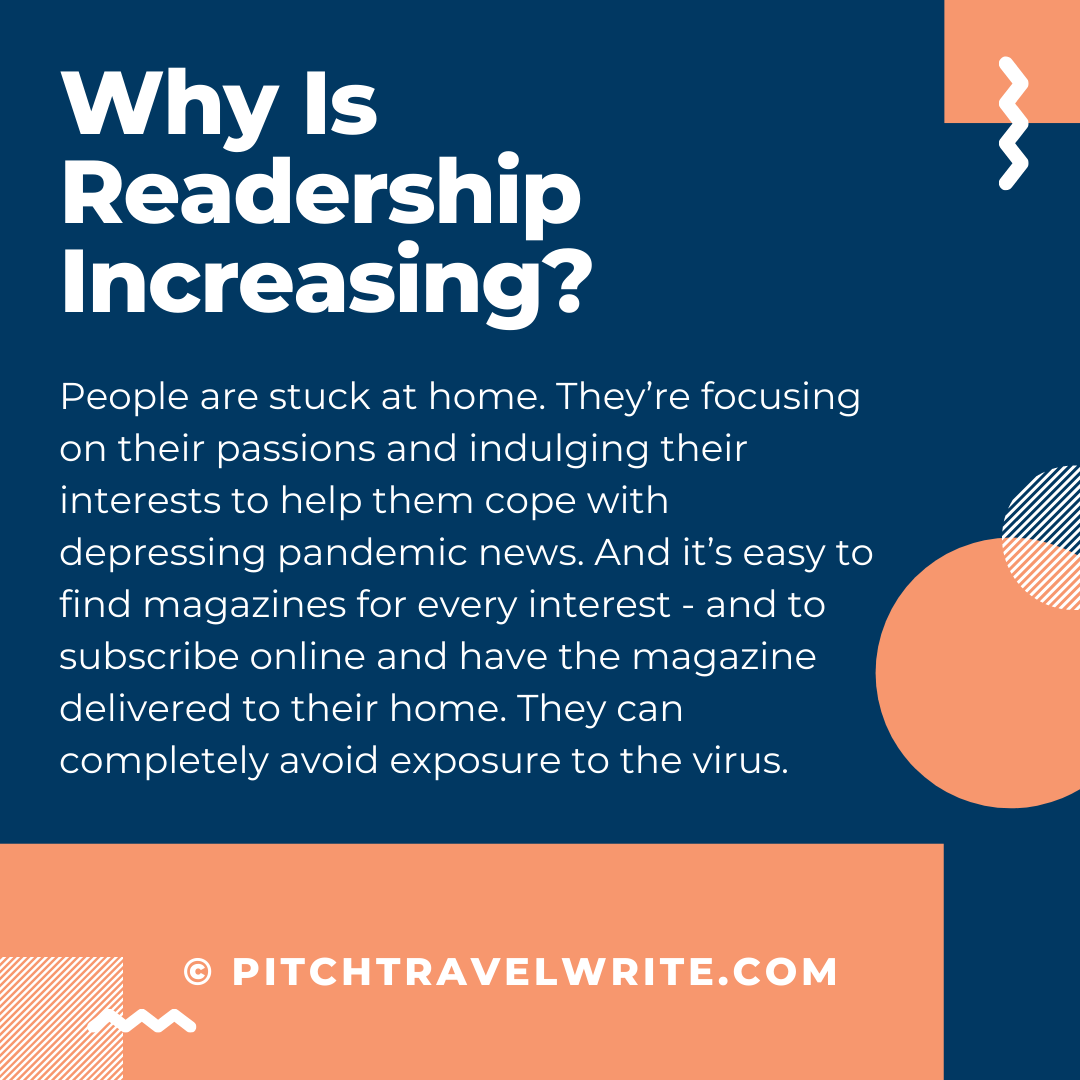 The Coronapocalypse Magazine "Bump"

During the Covid-19 pandemic, most U.S. magazines — and print publications generally — have actually experienced a significant subscription increase, not a decline. The total audience on all platforms across magazine brands was up 9% from June 2019 to June 2020.

And this is not just a U.S. phenomenon. In the U.K, Bauer Media reports a 70% increase in subscriptions in 2020 with huge weekly sales. Hearst's subscribers were already up 100% by March, 2020. TI Media's subscriptions are up by 200% and Immediate Media's subscriptions are up 278% compared with last year.


Why are publishers in the U.S. and the U.K. hitting it out of the park?

The simple answer: people are stuck at home. They're focusing on their passions and indulging their interests to help them cope with the depressing pandemic news. And they're finding magazines for every interest.

Subscribing to a magazine is so easy these days. You can subscribe to a magazine online, have it delivered to your home, and completely avoid exposure to the virus.

Newsstand sales are slow right now because many bookstores and newsagents are closed due to the virus. That's unfortunate, but it's temporary. Yet, overall magazine sales are up — way up!

What About Travel & Lifestyle Magazines?

Let's focus specifically on travel and lifestyle publications, the standard targets for travel journalists.

According to the Alliance for Audited Media's (AAM), Travel + Leisure magazine experienced a 4.6% increase in its print and digital editions. This  impeccably prepared report compares 2020 year-to-date figures with those of 2019. Travel + Leisure magazine is now reaching 996,000 subscribers.

Even more spectacular, the popular travel magazine Afar gained a whopping 43% increase in its paid print and digital editions since January 2020. Afar grew its audiences across platforms (print, digital, web, mobile web) by 56% from June 2019 to June 2020. This was the largest percentage audience increase of any magazine in the AAM report. Afar magazine now has a paid circulation of 250,000 — not bad for a ten-year-old publication.

If you're thinking these travel print media figures are random flukes, think again.

Here are the % increases for the first half of 2020 for 13 well-known U.S. travel & lifestyle publications, and their total circulations:

These are healthy and impressive gains!

And from the large circulation figures, you can see there are obviously plenty of people reading travel print media.

A Plethora of NEW Travel Print Media

There's also a sizeable number of exciting new travel and luxury magazines entering the global travel magazine market: Longstay, Corporate Traveller, Travel Magazine, World Travel, Conde Nast Traveller, Travel America, GlobeRovers, Expat Society, Expat Living, Cape + Kantary, TravelLive Marco, Gourmet & Cuisine, Foodstylist, Asia Spa, Action Asia, Get Lost, Bon Voyage, to name a few.

These are some of the new travel print media publications that I've noticed on my travels throughout Singapore, the U.S., and Canada and Malaysia in 2019. These new "independents" have carefully curated content, smart design, and editorial attitude.

There are dozens (and perhaps hundreds) more new travel magazine entrants.

We're experiencing a modern publishing phenomenon in new print magazines that aren't part of huge conglomerates. Independent publications are having their day in the sun around the globe.

What About Travel Guidebooks?

the travel guidebook industry was hard hit by internet competition. Global printed guidebook sales have dropped by 50% in the decade leading up until 2016. And, U.S. guidebook sales dropped by 40% from 2005-2011, before stabilizing.

However, guidebooks are making a solid comeback.
In 2017, more than $124 million was spent on print travel guides in the U.S. That increase was 5% over 2016 sales and was the best year for guidebook sales in 10 years.

Print Media Readership & Travel

For those who think the younger generations are switching entirely to online reading, it turns out that they like reading print publications. Although raised on the internet, they love print as much as previous generations.

According to MNI Targeted Media Inc., baby boomers read 9.2 magazines per month, Gen Xers read 9.1 and Millennials read 8.9. Younger generations are reading almost as much as the older ones. Print media reaches multiple generations.

Many younger people believe unplugging from the internet has value and they enjoy consuming print media content. They also trust printed content as delivering more credible information.

Overall, print readership among 18 to 34-year-olds has increased dramatically. This age group is, in fact, willing to pay extra for information in print media versus online. More than one fifth of them opt to pay for print magazine subscriptions, even when a digital version is cheaper or free.

And while we're talking about younger generations, here's another fact that's heartening for travel writers and destination marketing organizations: most Millennials and Gen Zers believe that travel is a central part of their lifestyle.

And younger generations aren't limiting their travel planning to online sites. Many of them get their information from books and magazines, too. This is good news for travel print media.

This means paid travel writing opportunities for journalists who are prepared to hunt down travel publications and pitch their story ideas. Because, remember, there are multiple generations interested in reading what you have to say.

Print Media Is Experiencing a Resurgence

Many print magazines have been tempted to shift to all-digital, but the fact is that for most publications, print still brings in most of their revenue. Also, research shows print has the most loyal and engaged subscribers. Even if the future is digital, it's still many years off.

According to a Norwegian publisher, Amedia, print still matters very much to their local readers. When asked how important print is to the company's business, one executive VP said, "Print is vital for us. It will continue to be vital for us for years and years." (ref: FIPP)

Print magazines have enjoyed a spike in readership thanks to the pandemic, and that includes travel print media. It's far from being spent.

Don't believe everything you read online about print's demise. The print magazine industry is not going to disappear overnight as many online "experts" are claiming. Do your own research and study the data if you're not sure what to believe.

We can't predict if this resurgence will continue after the pandemic is behind us - but we believe it will continue. We know the travel print media industry will continue to evolve to target younger generations and the ever-changing digital landscape. And for now, travel print media is alive and growing.

---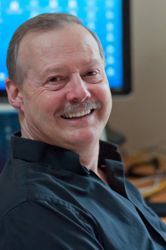 Roy Stevenson is a professional travel writer and the author of www.PitchTravelWrite.com.  Over the past ten years, he's had more than 1000 articles published in 200 magazines, trade and specialty journals, in-flights, on-boards, blogs and websites and has traveled on assignment around the U.S. and to dozens of international destinations.

---
IF YOU ENJOYED THIS POST, GET UPDATES.  IT'S FREE.