Best Mirrorless Camera
for Travel Writers

By Linda Popovich
What's the best mirrorless camera for travel writers? Mirrorless cameras are known for being small and lightweight. But there are a few more things that are also important.

When you're ready to move up from a smart phone or point and shoot camera, looking at mirrorless options are the next step. Travel writers planning to sell stories and photos to magazines need high resolution images.  A mirrorless camera will give you better quality images than a smart phone or point and shoot.

In the middle is my Panasonic Lumix camera which was the best mirrorless option for me. You can see how it compares in size with my point and shoot (left) and Roy's dSLR (right). We use all these cameras for magazine images.
Here are a few of the most important benefits of a mirrorless camera:

They're smaller than a dSLR and so better for travel
They produce better images than a point and shoot or smart phone
You can change the lenses to suit the occasion
Mirrorless cameras are improving every year and are fast approaching the quality of dSLRs
And here are the "cons":

They cost more than a point and shoot camera (some are a lot more!)
The sensor is usually smaller than most dSLRs except for premium brands/prices
If you have big hands you might not like the small size body
It won't fit in your pocket like a point and shoot
Are photographs from a mirrorless camera good enough for print magazines?

Yes, but it depends on your abilities as a photographer. Your editors expect photos to be in focus, well-composed and properly exposed. No matter which camera you use, you have to satisfy these basic requirements at a minimum.

Mirrorless cameras are recommended for the following situations:

You're ready to step up from whatever camera you're currently using and learn more about photography & the technology and have more control over your camera

You don't feel intimidated by technology
You're looking for a lightweight camera that captures good images while you travel
You have a reasonable budget
Mirrorless cameras are a good step up from a point and shoot camera. You get more versatility and higher quality images. But that comes with a higher cost than a point and shoot. The good news is mirrorless cameras are smaller and lighter than dSLRs.

There are four things that are important to look for in a mirrorless camera:

Sensor size (bigger is better)
RAW image capture - allows you to process your photos outside of the camera for better quality images
Good variety of lenses for travel (wide angle and zoom)
Lightweight for travel 
You want to satisfy all of the above requirements when you're looking for the best mirrorless cameras for your travels. Here are our recommendations:

Recommendations for the Best
Mirrorless Camera for Travel Writers

Fuji XT30

This is the least expensive mirrorless camera on our list. I do not own one, but I know people who absolutely love this camera . It was my second choice when I was making the decision to buy a mirrorless camera. It didn't feel as good in my hands as the one I bought.  But it's very popular, lightweight, and comes in at a good price. Definitely worth considering - and if it feel great in your hands, it might be the best mirrorless camera for you.


Fuji XT30 with 24-120mm lens $799 + 799 =
weight (body+lens) =  (body: 383 grams + lens: 670 grams) =  1053 grams = 2.3 lbs


Recommended travel lens for Fuji XT30:

Fujifilm XF 16-80mm (24-120mm equiv)


Weight (body+lens) = approx. 2.3 lbs
---
Panasonic Lumix GX9

This is the lightest weight mirrorless camera on our list at a little over 1.5 lbs, including the recommended lens. I own an earlier version of this camera and it has been a delight to use. The body itself weighs in at just under 1 lb. I've had my Panasonic Lumix for over 3 years and it's traveled all over Asia and North America with me. It comes with a lot of bells and whistles, but it doesn't take long to get used to the basic operation and settings. If weight is your main concern, the could be the best mirrorless camera for you.


Recommended travel lens for Panasonic Lumix GX9:

Panasonic Lumix G Vario 14-140mm (28-280 equiv)

This is very lightweight and economical lens. I have 3 other lenses but  my 28-280mm travel lens is on my camera 95% of the time. If you're going to buy only one lens for travel, you'll get a lot of mileage out of this one.

Weight (body+lens) =  approx. =  1lb 9 oz
---
Olympus OM-DE-M10 MkIII

This camera has a reputation for a mid-level user, but it's easy enough for a beginner to use. It has a simple user interface. You can set it on Auto and go out shooting as immediately. I've never owned an Olympus camera, but Olympus has a good reputation and is worth considering. The price for this camera is reasonable and at 2.14 lbs it will be nice and light to carry around on your travels. If ease of use is high on your priority list, this might be the best mirrorless camera for you.



Recommended travel lens for Olympus OM-DE-M10 MkIII

Olympus M.Zuiko Digital ED 12-100mm F4.0 PRO Lens (24-200mm equiv)

Weight (body+lens) = approx. 2.14 lbs

---
Sony Alpha A7III (full frame)

Sony has a great reputation in the mirrorless world and they offer one of the few full frame (35mm format) sensors on this mirrorless camera, so I'm including it on this list. You'll notice the price tag is significantly higher than the others. That's Sony. But if you've got the money to spend, you won't go wrong.

My first digital camera was a Sony and so I have a bias for the brand, but I don't always have the cash to buy one. At 42 megapixels, you'll get high quality images with this camera. You'll also get excellent battery life because of the types of batteries this camera uses, and that's a real bonus on a big trip. And if you invest in this camera, you'll probably never need to consider upgrading to another brand or a dSLR. Unless Nikon or Canon create a competing product in the next couple of years, a full frame Sony will most likely be my next buy.


Recommended travel lens for Sony Alpha A7III and Sony A7R IV:

Sony FE 24-105mm F4 G OSS Standard Zoom Lens


Weight (body+lens)  = approx. 2.9 lbs


Sony A7R IV (full frame)

This is the upgraded and more expensive Sony model which is very similar to the Sony A7III, but with 61 megapixels on a full frame sensor. It is by far the best mirrorless camera made today. There are some upgrades in the camera design over the A7III, a more reliable tracking mode and a larger, more comfortable grip.

If money is no object, you should also consider this model. This model is the best combination of image quality and fast performance.


The Sony FE 24-105mm F4 G OSS Standard Zoom Lens (shown above) is recommended.


Disclosure: The above cameras and lenses are affiliate links. If you make a purchase we will receive a small fee.

---
A few final comments ...
It's important to buy a few additional accessories:

An extra battery or two
An external battery charger if one doesn't come with the camera
High quality memory cards
A travel tripod suitable for your camera model
And finally, no matter which one you choose, the best mirrorless camera for you is the one that feels good in your hands. Be sure to stop in a camera store and pick up all the models listed here, play around with the buttons and knobs, and then decide which one feels best in your hands.

If there isn't a camera store near you, then read reviews and watch YouTube videos for the camera model - you'll find out what other people think about how it feels in their hands.

Good luck in your search for the best mirrorless camera for travel. And if you're thinking of buying a point and shoot camera or a dSLR you can find more information on this website.

Related articles that will interest you ...
How Travel Photographs Will Help You Sell More Travel Stories
The Best dSLR for Travel Writers
The Best Point and Shoot Camera for Travel Writers

---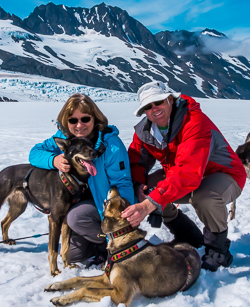 Linda Popovich is a freelance travel photographer based in the beautiful State of Washington when she's not living somewhere in SE Asia. Her images have been published in more than 58 regional, national, and international print magazines and also in online travel magazines.  She's also the Editor and Publisher of PitchTravelWrite.com.

---
IF YOU ENJOYED THIS POST, GET UPDATES.  IT'S FREE.