2017 Recommended
Facebook Travel Writing Sites

By Roy Stevenson

Facebook is replete with tens of thousands of groups that support a huge variety of interests.  Travel writing is one of them.

Here's my list of eight Facebook travel writing sites (in alphabetical order).  You'll find all sorts of interesting posts on these sites, and you'll see who the power players are in our industry: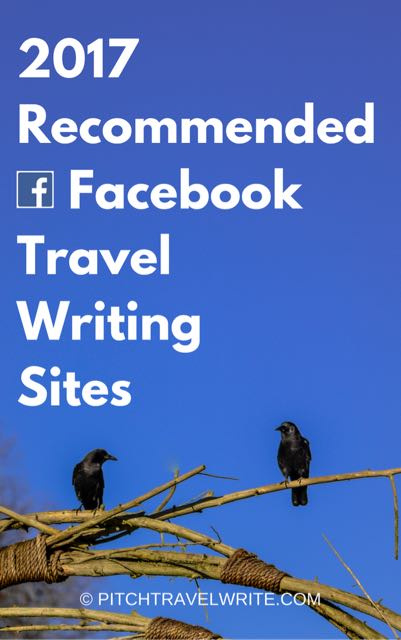 ---
Association of Travel Writers
For travel writers, journalists, bloggers, and photography professionals.
https://www.facebook.com/groups/travelwritersgroup/

---
I Love Travel Writing
For all of those who love to travel and love writing about travel, including aspiring travel writers.
https://www.facebook.com/groups/148240651855784/

---
Pitch Travel Write
Pitch Travel Write is all about getting your travel articles published in print media and online. Aspiring travel writers can get tips and actionable advice here on how to get their travel articles into print and online media.
https://www.facebook.com/pitchtravelwrite/

---
The Aspiring Travel Writer
Dream of a travel writing career? Want to travel more and write about it? Join our group for tips and tricks for breaking into travel writing. This is a page to ask questions, share ideas and support each other in the travel blogging world.
https://www.facebook.com/groups/710248859052147/

---
The Travel Blogger/Writer/Photographer Group
A forum for travel writers and bloggers to share and learn! Share your blog posts or tell us about your publication!
https://www.facebook.com/groups/1711581659055499/

---
The Travel Writer's Trips, Tips, and Pics

Tell us your story or tips, or just read those from others. "Inspire or be inspired." 
We especially encourage the posting of photos, with a short sentence of where they were taken. We are photojournalists and multimedia storytellers. This Facebook site is curated by my friend, Penny, an ardent Aussie travel photographer & blogger.
https://www.facebook.com/groups/884462078290294/

---
Travel Media Professionals

For travel journalists and public relations professionals representing travel destinations.
https://www.facebook.com/groups/52375678856/

---
Travel Press Trips

This is an advanced level blogging group of trusted, qualified and EXPERIENCED travel bloggers (must have already been working with brands). To join you must pass an application process.
https://www.facebook.com/groups/travelblogpresstrips/

---
Related travel writing articles:

Enhance Your Travel Writing Image Using Facebook
Facebook Tips for Travel Writers
Travel Writers: Can Social Media Help You Get Published?

---
---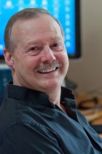 Roy Stevenson is a professional travel writer and the author of www.PitchTravelWrite.com.  Over the past ten years, he's had more than 1000 articles published in 200 magazines, trade and specialty journals, in-flights, on-boards, blogs and websites and has traveled on assignment around the U.S. and to dozens of international destinations.

---
IF YOU ENJOYED THIS POST, GET UPDATES.  IT'S FREE.

---