5 Travel Writing Blunders
and
How to Avoid Them
I receive dozens of emails from writers who make travel writing blunders.  They get themselves into some sticky situations.  And these mistakes can cost the writer any chance of getting their story published.
The errors aren't random.  I see the same mistakes over and over again. Different writers, same mistakes. 
Travel writers are energetic.  They're constantly on the move and pitching their story ideas.  They want to get paid and land some travel comps along the way.  But this can be a tricky process, and a lot can go wrong.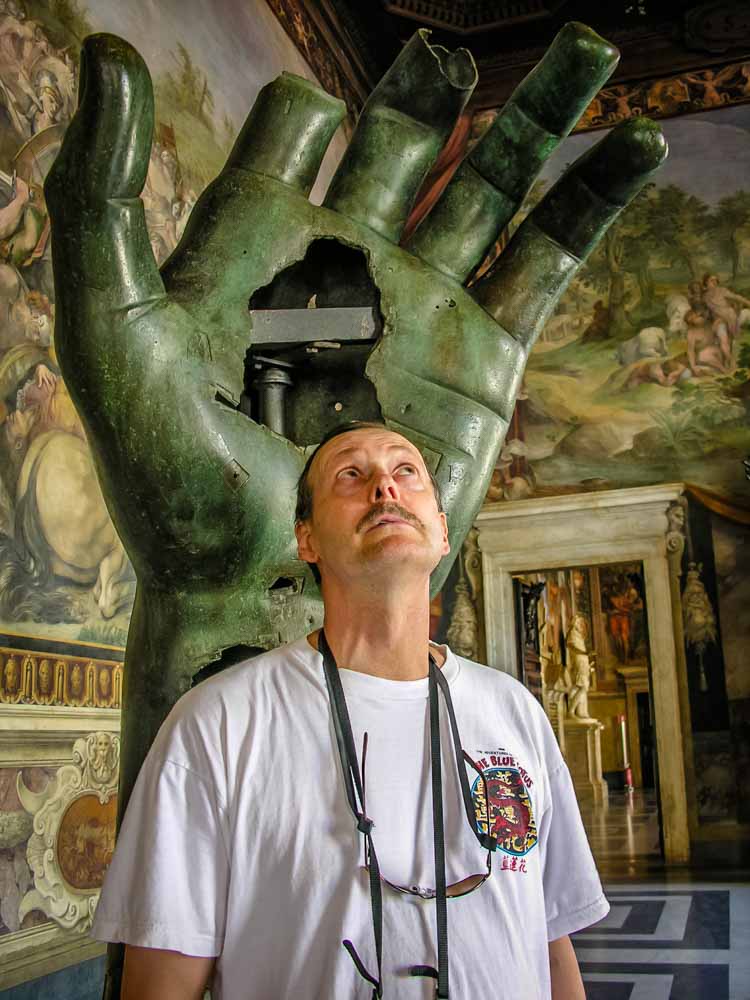 Travel writing blunders can keep your story from selling. Try and avoid these five mistakes.
The good news is that all these travel writing blunders can easily be avoided.

Here are the five most common mistakes I see.  Avoid these errors and your travel-writing trajectory will be faster and steeper.  You're also likely to get more stories published.

Travel Writing Blunder #1: 
Believing that Travel Writing is Easy

On the surface, travel writing looks easy.  How hard can it be to take a trip and write an article about it?  Compared to some careers, it certainly isn't the most difficult thing to do.

But success in this business goes way beyond just writing about travel.  It requires an extraordinary fusion of skills and talents, most of which have little to do with writing. 

Here are a few of the skills and abilities that come to mind:

A fertile imagination to see potential story ideas everywhere
The ability to concoct a query letter so enticing that a magazine editor will find it irresistible
A thick skin to handle frequent rejection
Indefatigable determination to succeed
Tremendous patience
Excellent research skills
Business knowledge
The ability to generate multiple streams of income
Interviewing skills
Above average creative writing skills to tell a good story and keep readers entertained

The freelance writing arena is not for the impatient or the entitled.  It takes time for travel writers to get established.  And very few, if any, successful writers start at the top level.  Writing articles for $1/word magazines and landing international press trips to exotic destinations doesn't happen overnight.

Most successful travel writers put in their time in the trenches.  They make travel writing blunders and learn from them.

Guidebook writer Rick Steves, arguably the most successful travel writer of our times, did not establish his empire overnight.  He's been writing guide books since 1980, so he's had a very long time to hone his skills, branch out beyond guidebooks, and build his business.

Renowned travel bloggers don't get famous overnight.  Beyond the time needed to write content for a blog, building an online audience and monetizing a blog involves a lot more than just travel writing skills.

Writing is only a small part of what travel writers do.  If you want to be successful, take the time to learn about all the different aspects of this business.

Re-read the bulleted list above and think about what skills you already possess, and which ones you need to develop.  Then create a plan to develop those skills - and act on it.

Travel Writing Blunder #2: 
Being Impatient

Our job as travel writers is all about getting stories published, but misplaced enthusiasm can lead to all manner of problems.  And taking shortcuts eventually catches up with you.

A classic travel writing blunder is submitting unedited stories to editors.  This means submitting a manuscript that is anything less than perfect.

If you submit an article with errors to a print editor, it will be rejected.  Maybe the editor will give you an opportunity to rewrite it, maybe not.  Either way, you haven't done anything to impress the editor with your writing abilities or laziness.

And if you submit it to a website, it will usually get published as is - complete with all your spelling and grammar errors --  and your name. It's there for the whole world to see!  This isn't the kind of byline you want.

Always make sure your articles are well written and thoroughly edited before you submit them to an editor.  This goes for online and print media.

There's no excuse for this travel writing blunder.  Use your word processing tools to run a spelling and grammar check.  Minimize or eliminate passive sentences.  Re-read and re-write your article until it flows smoothly from beginning to end.

If you can't do this (and most beginning writers can't), employ a professional to help you.  Your friends and family are the last people you should ask to edit your articles, for obvious reasons.

Travel Writing Blunder #3: 
Neglecting to Hone Your Writing Skills
Magazine editors believe that professional writers should have already mastered writing skills.  It's not asking too much.  After all, would you hire a plumber, an electrician, or a dentist if they didn't have mastery of the skills needed for the job? 

Some writing skills every travel writer needs are:

Ability to communicate clearly and effectively
Knowledge of correct grammar
Ability to write effective sentences and paragraphs
Ability to shape your story idea into an article that flows from paragraph to paragraph
Knowing how to write a compelling beginning
Many beginning writers don't realize they need to brush up on their basic spelling, grammar, punctuation, and sentence 'flow'.

Sending a mistake-ridden article to an editor is sure to cause the editor to reject the story.  They have better things to do with their time than act as a remedial writing tutor to people who should have already mastered these skills.

The least expensive and quickest thing a beginning writer can do to correct this is to enroll in a local community college or adult education course to improve their writing skills. 

Look for courses in travel writing, nonfiction writing, magazine writing or creative nonfiction.  Choose only courses where you will do several writing assignments, and where your work will be critiqued.  That's where the value lies - with writing practice and feedback.  It will be worth the effort and your editors are sure to see a difference.

Do you struggle to craft an engaging story,
and wonder how to get past this barrier?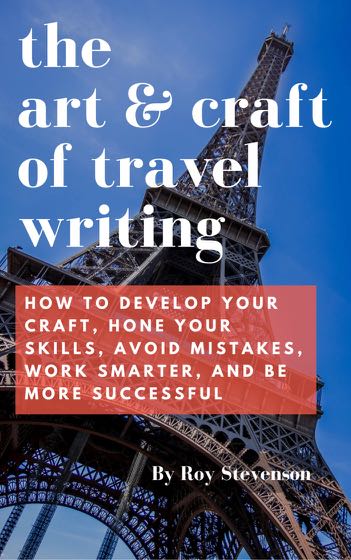 There are many tools and techniques you can learn.  And they're not difficult!
If you're prepared to work on your writing style and make improvements, you'll get your stories published in highly respected, paying publications.

The Art and Craft of Travel Writing is a handy reference with tips and techniques to help you.
Travel Writing Blunder #4: 
Stretching the Truth About Assignments

One of the main reasons we want to be travel writers is for the romance.  Who doesn't want to take all-expense paid trips to resorts or exotic destinations?

But some writers put the cart before the horse in their haste to get travel comps.  I frequently receive emails from panic-stricken writers who have cut corners or misled Destination Marketing Organization (DMO) PR reps into thinking they have assignments, when they actually do not.

Requesting comps when you don't have a confirmed assignment is unethical.  You look bad when you're found out (and eventually you will be), and the tourist rep gets the impression that all travel writers are dishonest, entitled, or both.

Don't ever be tempted to fabricate or exaggerate your assignments with DMO media reps. Act with integrity and be professional.  Pitch your story ideas before you take a trip.  Get an assignment or two - and then approach the tourist office with your confirmed assignments in hand.

Travel Writing Blunder #5: 
Trying to Sell a Story Before Its Time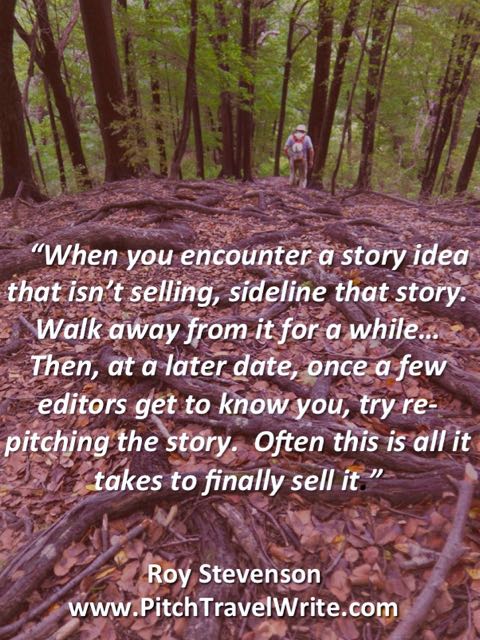 Most professional freelance writers have a story acceptance rate somewhere between 25% and 40%--and those are the good writers!

Several of the writers I coach have pitched well-crafted query letters with very marketable story ideas to hefty magazine distribution lists, and still receive no takers.  Famous winemakers Paul Masson and Ernest Gallo said, "We will sell no wine before its time".  Your story will also not sell before its time.

It's little solace to know you did everything you possibly could to sell your story.  You prepared a lengthy distribution list, wrote a solid query letter, and sent it out to multiple targets—and there was no response.

Of course there are no guarantees that you story will ever be published.  But sometimes when editors don't respond to a query, it just means that this is not the right time for that story.  It's not personal.  Often it's just timing.

When you encounter a story idea that isn't selling, sideline that story.  Walk away from it for a while.  Continue pitching other stories and building your magazine byline base.  Then, at a later date, after a few editors know you, try pitching the story again.  Often this is all it takes to finally sell it.  I've done this several times.

These five travel-writing blunders are just a few of the things that can keep you from selling your story ideas and getting published, especially when you're just beginning.

You can learn about how to be a successful at travel writer and learn how to market your story ideas at my workshop in February.


Break into Travel Writing
with the Creative Pack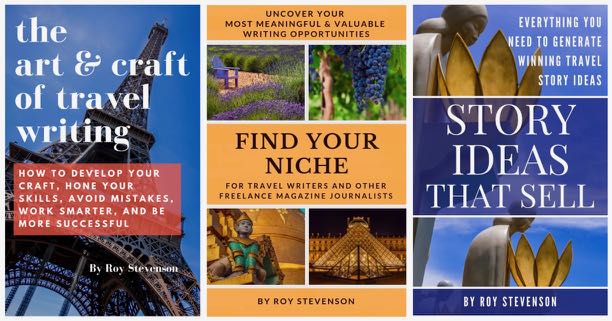 The Creative Pack includes 3 eBooks that are the starting point for every travel writer:  dreaming up unique story ideas that you can sell, finding the best writing niches for you based on your interests, passions and experience, and the art & craft of travel writing.  They're the pieces of the puzzle that come before you ever write a query letter to sell your articles to magazine editors. 
If you're just getting started in travel writing, this group of resources will help you improve your craft, generate story ideas that sell, and develop your own unique and meaningful niche. 
These eBooks can be purchased separately, but when you buy the bundle you'll save more than 10% off individual prices!  Learn more here ...

Using Readability Statistics to Improve Your Writing
5 Marketing Mistakes that Travel Writers Make
The Travel Writing Craft
---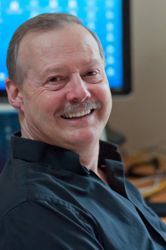 Roy Stevenson is a professional travel writer and the author of www.PitchTravelWrite.com.  Over the past ten years, he's had more than 1000 articles published in 200 magazines, trade and specialty journals, in-flights, on-boards, blogs and websites and has traveled on assignment around the U.S. and to dozens of international destinations.

---
---
IF YOU ENJOYED THIS POST, GET UPDATES.  IT'S FREE.