My 5-Step
Sales Process
for Travel Writers
Understanding the sales process is the biggest hurdle for beginning freelance travel writers. 

What does it take to sell your travel articles?  How do you find editors and publications to pitch?  Why hasn't the editor replied to your query letter?  What do you need to do to get your article published?
The questions come fast and furiously.

Selling your travel articles can be a daunting task when you're a novice.  Most people aren't very good at selling.  And getting an article accepted by an editor is all about selling your story idea successfully. 

New writers have so many questions with every step of the sales process that many of them simply give up.

But that's when you're just beginning. I can assure you, once you've been through the sales process a few times it gets infinitely easier.  Things that took hours to do in the beginning will only take a fraction of the time later on.

To talk about any sales process, you need to have something to sell.  For travel writers that means you have some solid, marketable story ideas to get started.  Now what?

In simplest terms, my process starts with pitching a story idea.  Once I have an assignment, I travel to the destination.  Finally I write the article.  Pitch.  Travel.  Write.  That's the birds-eye view.

But you have to get past the first part, "pitching a story idea", to proceed. And that's where the sales process comes in. It's all about your pitch.

Here's my sales process in a little more detail.  This process has worked for me over and over again, and it's worked for the writers I coach. Once you have a story idea, these steps kick in ...

Step 1.  Do your research before you write your query letter.

In my sales process, I don't take a trip until I have an assignment.  So once I target a destination and have a story idea that I think I can sell, it's time to do some research.

The purpose of this step is to dig up some juicy facts to include in your email query letter.  You want to show the editor that you know something about the topic. And you want to prove you're qualified to write the article.  Doing good research helps you with this step.

Go online, read guidebooks, visit your local bookstore or library, and gather the information you need.

Once you have some interesting and juicy facts, you're ready for the next step.

Step 2.  Who might want to buy your story?

The next thing you need to do is give some careful thought to who will be interested in your idea.  Who are your potential customers?

Your task is to come up with a list of media (magazines, newspapers, online travel magazines, etc.) that might be interested in publishing your article.  I call this a distribution list.  I've written a separate article about this so I won't go into detail here.

For example, what if you want to write an article about a deep-sea fishing trip? Fishing magazines will be the first ones to go on your list.  Then you might add some adventure sports and adventure travel magazines.  What online magazines and websites might be interested?
Continue asking yourself "who else might be interested in buying this story idea?" until you run out of ideas.

Step 3.  Write your query letter.

Your query letter, or "pitch" is a critical step in the sales process.  It gives you the opportunity to describe your story idea to editors and explain why their readers will be interested in it.  The query letter requests the opportunity to write your story for that publication.

These days your query letter isn't actually a "letter", it's an email.  But it's written like a letter, in a professional way.

When you're starting out, full, detailed query letters are required.  The editors don't know you or anything about you. It gives them the opportunity to learn something about your writing abilities and what you can offer. 

Your query letter should explain your idea in enough detail to intrigue the editor. It helps the editor figure out where the story might fit in the magazine.  Explain your idea clearly and concisely, without rambling on.

Your query letter shows the editor that you've thought through the story and considered how it fits with the magazine.  It also gives you a chance to prove your writing skills enough to demonstrate that you can be trusted to write a good article and deliver it on time.

Creating your own query letter templates helps make this process easier and more productive.  As you can imagine, writing query letters is one of the most important tasks you will do. 

I've written a manual, The Complete Guide to Query Letters for Travel Writers.  Besides telling you everything you need to know about writing query letters, it has 20 sample query letters that are real letters I used to get assignments.  You can use these samples as a foundation to build your own templates. I promise it will save you a bundle of time.

Eventually, as you get more established, editors will get to know you and your work.  Once you establish a solid, working relationship with an editor, you are usually able to make much shorter pitches.  You won't have to work as hard at selling your story ideas.

This could take some time, especially if you're a part-time writer.  It may take one or more years to establish your bylines and credentials as a professional and well-published travel writer.  In the meantime, just keep building your bylines steadily and developing relationships with editors.

Keep sending your pitches out, even if you're waiting on editors for a different story idea. If you keep a few pitches in the pipeline, you'll accumulate those bylines faster, in a nice variety of magazines and sub-genres.

Step 4.  Travel to your destination.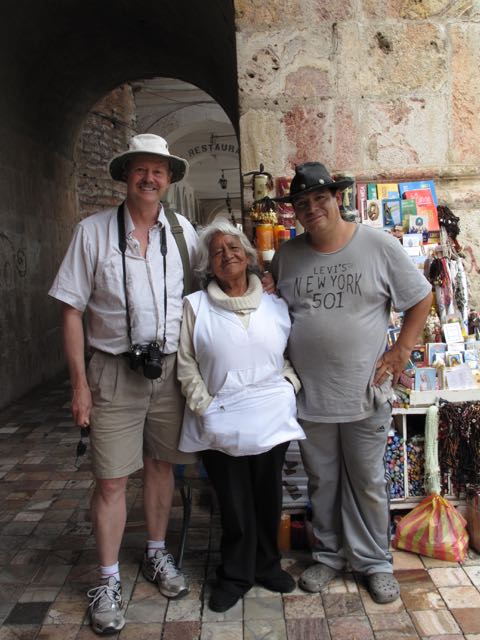 Here I am hanging out with a couple of the local shopkeepers selling religious items outside a church in Quito, Ecuador.
When the editor accepts your story proposal it's time to plan your visit to the destination.  With your assignment in hand, contact the local tourist office for information, and to request assistance with your itinerary, accommodations, meals and entry to tourist attractions. 
If you want to learn more about the process of how the land press trips, I've written The Complete Guide to Landing Press Trips and Fam Tours for Travel Writers  with all the information you'll need.

While you're at your destination, gather more information.  Pick up booklets and brochures.  Interview experts and take good notes.  All of these things will help you write a better article.

And, don't forget to take lots of photos to document your trip, and to accompany your article.  It's often easier to sell an article when you have a photo gallery to go with your story.

Step 5.  Write your travel article.

Some journalists write the article while they're at their destination, but I rarely do this unless I'm working under a tight deadline.

I take lots of notes and accumulate plenty of tourist brochures and literature while I'm there.  I prefer to write the article once I'm back in my home office, where I can take the time to review my notes and create a well-written article.

Write your article as soon as possible once you return from a trip.  Waiting only makes things fuzzy in your mind - so write it while it's still fresh. 

Make sure your articles are well-written and thoroughly edited before you submit them.  Employ a professional editor if you need to, or another professional writer who is willing to help.
Do I recommend asking your family or friends to edit your work? No, I don't.  It can be a recipe for disaster.  They might have bad writing and grammar skills. And they may not be able to give you honest feedback because they don't want to hurt your feelings.

Having someone else review your story will save you a lot of re-writing from an editor.

If you're including a photo gallery, caption your photos.  Then send your article and photos to the editor, preferably before the deadline.

Repeat the Sales Process ... Continuously

Repeat steps 1-5 of the sales process for your next story.

You can be researching, preparing, pitching, and writing many stories simultaneously if you're well organized.  You don't have to steer one story through the entire process before starting the process again with your next story idea.

You want to be developing story ideas, writing query letters, and writing your articles at the same time.  Keep lots of story ideas and pitches circulating while you continue to write your articles.  You just need to be organized to do this successfully.

Getting your story ideas accepted by editors and then published doesn't have to be difficult, if you stick to these basic sales process steps.  There's a home for most of your travel stories somewhere out there - and following this process with help you find it.

Break into Travel Writing
with the Creative Pack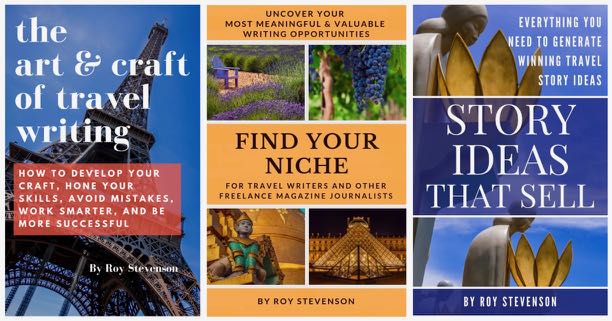 The Creative Pack includes 3 eBooks that are the starting point for every travel writer:  dreaming up unique story ideas that you can sell, finding the best writing niches for you based on your interests, passions and experience, and the art & craft of travel writing.  They're the pieces of the puzzle that come before you ever write a query letter to sell your articles to magazine editors. 
If you're just getting started in travel writing, this group of resources will help you improve your craft, generate story ideas that sell, and develop your own unique and meaningful niche. 
These eBooks can be purchased separately, but when you buy the bundle you'll save more than 10% off individual prices!  Learn more here ...

Related articles that will interest you:

How to Build Distribution Lists to Sell Your Travel Stories
Is Your Travel Story Marketable?  What Makes a Story Hot
The Complete Guide to Query Letters eBook

---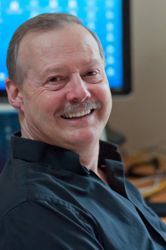 Roy Stevenson is a professional travel writer and the author of www.PitchTravelWrite.com.  Over the past ten years, he's had more than 1000 articles published in 200 magazines, trade and specialty journals, in-flights, on-boards, blogs and websites and has traveled on assignment around the U.S. and to dozens of international destinations.

---
IF YOU ENJOYED THIS POST, GET UPDATES.  IT'S FREE.