Roy Stevenson: 
10 Things You Didn't Know
About Me

Our weekly e-zine reaches out to hundreds of new people each month, so it just wouldn't be neighborly if I didn't introduce myself.

I'm Roy Stevenson, and here are ten things about me that you probably don't know. It will  help you get to know me better and I hope you find them interesting.

1.  Roy Stevenson was born in Fiji.

I was born in Suva, Fiji Islands.  My Kiwi father and Australian mother moved our family to New Zealand when I was two years old so I don't have any memories of my Fijian days. I spent most of my childhood through early 20s in New Zealand.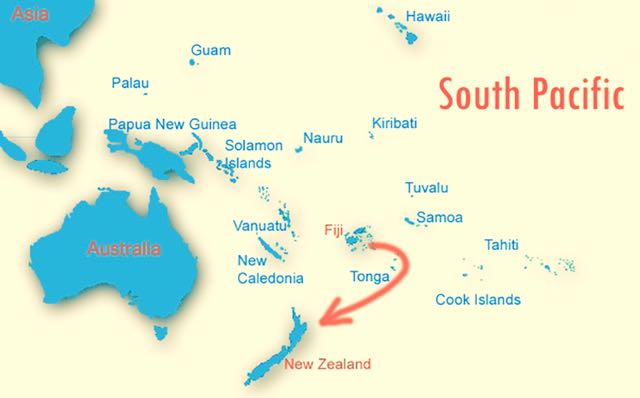 You can see on the map that Fiji isn't too far from New Zealand - basically I spent the first 25 years of my life "down under".
2.  I was a top distance runner in NZ

I was one of the top high school distance runners in New Zealand. I ran for Westlake Boys High School and my best events were the mile and the cross-country.

3.  I ran my first marathon at age 19.

Here I am running the Boston Marathon in my late 20's.
I ran my first marathon at age 19, after a night of gambling, beer drinking, and 3 hours sleep. I don't recommend this particular method of preparing for a marathon!
My 2 hours, 42 minutes, 28 seconds, time was the fastest marathon time for a New Zealand Junior at that time. 

4.  I have a BIG problem with books.

My library is huge. World War II and military books number well over 1,000 titles.

Here's a small glimpse into my big book problem.
5.  I've traveled through 50+ countries.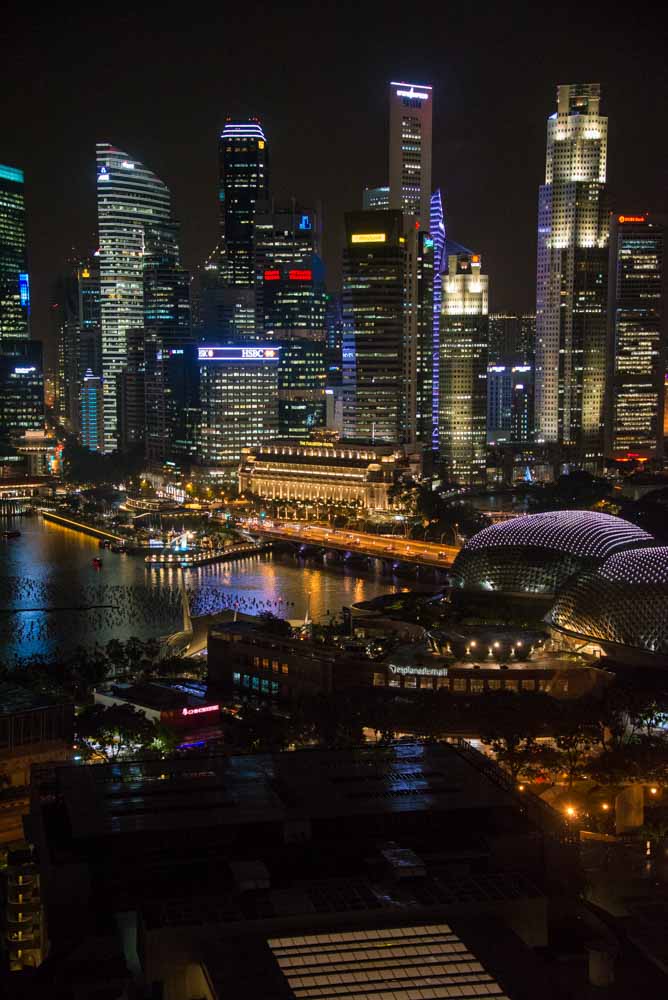 We love Singapore! It transforms from a manicured tropical paradise by day to a maze of colorful skyscrapers at night.
And I've lived in seven countries and several U.S. states:  Suva, Fiji; Auckland, New Zealand; Athens, Ohio; Eugene, Oregon; Vancouver, Washington; Seattle, Washington, Singapore; Brussels, Belgium; Chiang Mai, Thailand and Da Nang, Vietnam. 
We are currently living in Danang, Vietnam and loving it here.

6.  My niece is a world-class show jumper.

My niece, Samantha McIntosh, my sister Penny's daughter, is one of the top equestrian show jumpers in the world.  She's competed in the Sydney Olympic Games and several World Championships. 
She's on the New Zealand team for the 2020 Olympics.

7.  My wife is amazing.

My wife, Linda, was a student in my racquetball class at Ohio University. That's how we met.  She worked for a large corporation for 25+ years, and after she left her corporate job she became the webmaster of PitchTravelWrite.com and Roy-Stevenson.com. 

She's also the editor and publisher of my travel writing manuals, guides, and eBooks, and is a professional travel photographer.  She does the photography for most of my travel articles. Her photos have been published in more than 30 print magazines and on numerous travel websites.
Like many photographers, she really doesn't like to have her picture taken. She'd rather be on the other side of the camera. (Now you know something about Linda, too.)

8.  My family still lives in New Zealand.

My sisters & brother live in New Zealand: Penny sells horse gear and is a horse dealer in Cambridge; Nerida, is a recently retired librarian in Auckland; and brother John, is a boatbuilder, marine cabinetmaker, and interior remodeler in Whangarei.

I'm enjoying a hearty lunch with my niece, Samantha and my sister, Penny in NZ.
9.  I'm an exercise physiologist.

I'm an exercise physiologist by trade.  My master's degree is in exercise science from Ohio University.  I've been on the faculty at Lake Washington Technical College, Highline Community College, and adjunct faculty at the University of Puget Sound and Seattle University.

10.  I have a superpower ...

Yes, even I, Roy Stevenson, have a superpower — but it's pretty useless.  No, it's not X-ray vision like Superman, or super strength, or anything like that, I'm afraid.  It's a rather underwhelming superpower. 

Over the past few years, when I've attended business and social events where they have business card draw prizes, I have a tingling premonition that I will win a draw prize. 
On several occasions I've actually stood up before they drew my name because I knew I would win that draw.  When I heard them call "Roy Stevenson" I wasn't surprised - I was already on my way to collect my prize. It's happened four times in the past few years.  Weird!
If you want to know more about Roy Stevenson, here are some posts and websites that will interest you:

Roy's Freelance Writing Bio
Roy's Travel Writing Career
Roy's professional writing website:  www.Roy-Stevenson.com

---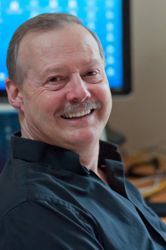 Roy Stevenson is a professional travel writer and the author of www.PitchTravelWrite.com.  Over the past ten years, he's had more than 1000 articles published in 200 magazines, trade and specialty journals, in-flights, on-boards, blogs and websites and has traveled on assignment around the U.S. and to dozens of international destinations.

---
IF YOU ENJOYED THIS POST, GET UPDATES.  IT'S FREE.