Book Review:
Smell York
the world-famous scented guidebook

from VisitYork.org
Reviewed by:  Roy Stevenson

In a previous post I wrote about how it's important to convey a sense of place and ambiance when you're writing a travel article.  You need to do this to keep your story exciting and keep the reader's attention.

One of the three techniques, and an exceptionally powerful one, is writing to the senses.

In particular, conveying the smells and aromas of a place conjure up strong images in readers and really helps brings your destination to life.  This review is about a guidebook that takes this idea and runs with it.

Book Review: Smell York

The VisitYork tourism agency (www.Visityork.org) has taken this idea to a whole new level.  They've just published the world's first ever scented guidebook.  And it's selling (and smelling) like hotcakes.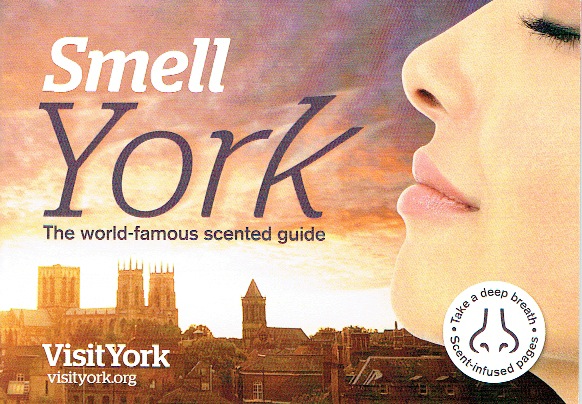 As you thumb through this quirky guidebook, appropriately named "Smell York - The World-Famous Scented Guide", you'll notice a variety of scents wafting up to your nose.  Yes, these clever Brits have actually created an aroma to accompany each tourist theme and photograph.

My favorites are the daffodil and rose scent that accompanies "Blossoming York"; the mouth-watering smell of tea, herbs, and spice cakes on the "Afternoon Tea" page; the hint of coal, engine oil, smoke and fire on the "Trains" page; and the smell of lavender on the "Lovely Lavender" page.

But those are just my favorites. You can also inhale the smell of old books, chocolate, the York horse race course, cheese and cranberries, a musty ghost (called a "paranormal pong"), gunpowder, and a couple of other smells.  Brilliant marketing!

How were these intriguing (and remarkably realistic) scents created?

VisitYork hired olfactory experts, who analyzed, recreated and infused complementary aromas into the iconic photo images of York.

This multi-sensory travel guidebook, and is clever and fun!  You can experience York aromatically while you learn about its medieval architecture, it's history and what to do when you visit. 

This unique guidebook gives you a sense (pun intended) of what you'll find when you get there.  And, in the meantime, if you want to give your nose a travel workout you can order this guidebook at www.visityork.org/shop.

Visit York:  Beyond the Book Review
York was named as one of the top places in the world to visit in 2014 by Lonely Planet, and the region is rated third in the top 10 world regions.  It's also considered one of the UK's top destinations for food and wine according to Trip Advisor.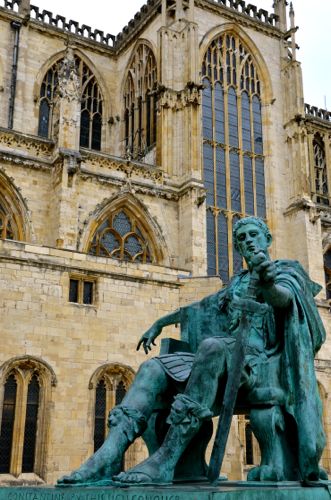 I was lucky enough to be a guest of VisitYork in the summer of 2013.  This city is a mecca for travel writers with something noteworthy to write about whether you're a historian, a foodie, a chocoholic, or a gardener.  You'll find all these delights in York and much more. 

For a gastronomic tour of York, you can read my article in EuropeUpClose.com, "Sampling Traditional English Fare in York" where I take you on a journey from pasties and roasts to afternoon tea and chocolate.
For an historic tour of the city, you can read my article about medieval buildings and artifacts that you can find all around the city.  There's also information about where to stay and tours available that can help you get around the city.
Other related articles that will interest you:
Book Review:  Where the Locals Go
Book Review:  A Better Life for Half the Price

---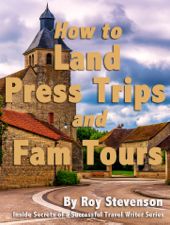 Special Report:
How to Land Press Trips and Fam Tours
I've written a guide about how to land press trips.  It will tell you everything you want to know about how to get into the inner circle and get invited on regional, national and international press trips. 
---
---
IF YOU ENJOYED THIS POST, GET UPDATES.  IT'S FREE.