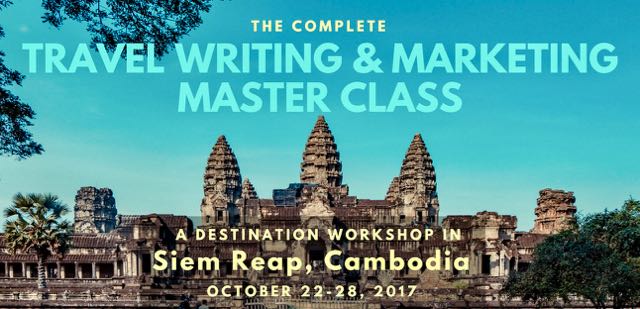 Writing a Query Letter
to Sell Your Articles
Everyone starting out as a freelancer needs to learn the basics of writing a query letter.

The query letter is your most important sales tool.  It explains your idea in enough detail to arouse the curiosity of an editor.  It also points out how and where the story might fit into the magazine or publication.

Query letters are typically only a page or two long, so a writer needs to know how to write in clear and concise language to get these ideas across in such a short document.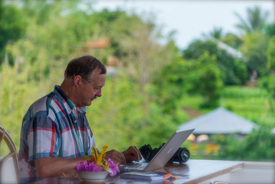 Most query letters include four main parts: 
The introduction – this is the part where you tell the editor what your story is about and to catch the editor's attention.

The body – this is where you fill in details about your story so that the editor knows that you know about your topic enough to write a good story.

Your bio – here's the spot where you get to brag a little.  You need to present your bylines to the editor if you've been published before.  If not, you need to convince the editor that you have the expert knowledge needed to write the article.

The closing – this is where you let the editor know what happens next.  Will you call the editor in a couple weeks to follow-up?  Will you wait to hear from the editor?  State the next step so the editor knows what you are expecting.
If you want to see some actual samples of query letters, I wrote a separate article with two sample query letters and advice about what makes a great query letter.

Successful Query Letters

Recently I published an eBook, The Complete Guide to Query Letters for Travel Writers.

The eBook has over 30 pages of advice about writing a query letter followed by real examples of twenty query letters that have been successful for me.

At the time of this writing, I've had more than 800 articles published around the world and I attribute a significant part of this success with my ability to write good query letters. 

I've never met most of the editors who have published my articles, although I go out of my way to get to know them when I can.  Point is, they didn't know me when they decided to purchase my articles.  So it was my query letters, and the story ideas described, that sold the article.

So my eBook, The Complete Guide to Query Letters for Travel Writers includes twenty query letters in different genres and for different markets, with a 1-2 page introduction for each letter so that you will understand what made each of those queries successful.

I advise freelancers to create templates for all of their repetitive work, and query letters fit into the category of repetitive work.  Using the query letter samples in this eBook, you can easily create templates using the same formats and ideas.

If you're just starting out in freelance travel writing, or if you're not satisfied with the response you've received from editors, this eBook can help you master one of the most important tools you need to get your work published.
Here's an article I wrote about the 3 best query letter books on the market to help you improve your travel writing pitches.

Writing a Query Letter for a New Magazine

When you see a new magazine on the shelf at your local newsstand, you can move quickly to get your foot in the door with the editor.

I like to send a special type of query letter to new magazine editors and I wrote an article about it.

Getting into new magazines is a great way to establish relationships with the editor and quickly get some bylines.  New magazines are usually screaming out for content.  And it may be a way to resell some of your articles.

Check out the links above to see a sample of my query letter for new magazine editors, and to find out more about reselling your articles to this audience.

Making More Money with Each Query Letter

When you're just starting out, you won't have any writing bylines to put in your query letter.  This can feel like a big obstacle to a beginner, but it doesn't have to be.  Here's what to do when you don't have any bylines.

As you become a more established writer, you will get to know some editors very well.  If they like your work they'll continue to purchase and publish your articles.
One of the subjects that comes up these days more frequently is how to use social media to get assignments.  So I wrote a post about my experiences with social media and whether or not this will help you get travel writing assignments.

One way to help the editor and put more money in your pocket is to include multiple story ideas in each of your query letters.  This link will connect you to the article I wrote about how to do this in a professional way.
Simultaneous submissions is another technique for making the most of every query letter you write.  Also known as simultaneous queries, this topic has a way of generating conversation - including the 2 most asked questions about this technique.

It's important to know the rules around simultaneous submissions, and the process.  And in the delightful event that more than one editor wants your story, it's important to have some strategies for handling it.

Query Letter Mistakes You Can Make

It's kind of surprising how many mistakes can be made in such a short document as a query letter.  But this doesn't mean you will make these mistakes.
First of all, it's important to make sure you develop your story idea and do enough research - before you write your query letter.

Here are 12 mistakes that people make writing a query letter – and advice on how to do it right.  Once you read this article, you will be certain not to make the same mistakes.
Timing is everything, and sometimes beginning writers send their query letters too late to get an assignment for a festival or special event.  Knowing when to send your query letter, and what kind of festival stories sell best is important if you want to be successful.

Finally, even if you write a great query letter, you need to be prepared for rejection letters.  The more query letters you send out, the more rejections you'll receive.  It's not an issue, it's part of the process.
Travel writers and other creative people tend to take rejection letters personally, so I wrote an article to help you change your perspective and see the brighter side of rejection.

Good luck with selling your articles.  With a few resources, you'll find that writing a query letter isn't difficult and is one of the keys to your success at getting published.

Other topics that will interest you:

Will Social Media Help You Get Your Articles Published?
Using Writer's Guidelines to Sell Your Stories
Your Query Letter Guide:  Seven Tips for Travel Writers
Five Travel Writing Tips for Beginners

---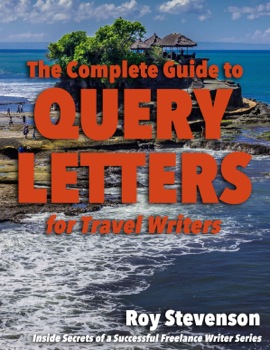 There's no need to struggle with writing a query letter. 
Here's a guide that tells you everything you need to know, along with 20 sample query letters that you can use as a template to help you write your own queries. 
It's a steal at less than $20. 
---
---
---
Sign-up for our free weekly e-zine and download your free copy of Get Published Now!:

---
Related articles that will interest you:
Your Query Letter Guide:  Seven Tips for Travel Writers
Using Simultaneous Submissions to Sell More Articles
Simultaneous Submission Strategies for Multiple Acceptances