How to Earn More by
Investing in
Yourself

By Roy Stevenson
Travel writers are notoriously cheap.  Anyone who works with us knows this.  PR media reps and tourism agency professionals have seen us sponging whatever on press trips.

We're professional moochers and we're definitely not shy about it.
Travel writers, editors and DMOs networking at a social event one evening of the Pacific Northwest Travel Writing Conference in Walla Walla, WA.


But I'm constantly surprised when travel writers won't spend relatively small amounts of money for a product or service that will help them make a far greater income in the near future. 

It's like we've come to expect everything for free. 

Maybe it's because we don't get paid a lot for our efforts, especially when we're first starting out.  Spending your hard earned freelancing money hurts if you're struggling to pay your bills.


But there's something I've noticed about the most successful people:  they don't hesitate to invest in themselves.  They're willing to spend a little money in order to make a lot more.

Take for example all the corporate businesses that invest in courses, tools, reference materials, and education.  They don't do this out of the goodness of their heart.  They do it to help their employees become more productive, gain important knowledge, to do their job better.  They do it so employees can stay informed about current trends and meet people that will help them become more successful.


Your travel writing business will reap the same benefits when you decide to invest in yourself.


There are so many ways to learn about travel writing whether you're a do-it-yourself kind of person or prefer to be guided through the process.  No matter which ways you choose, you'll gain new insights, become more productive, and earn more money. 

Here are nine ways to invest in yourself that are sure to help you earn more in your freelance travel writing business:

Learn More and Earn More with Books, Magazines and the Right References:

1.  Subscribe to writer's magazines

 My favorite U.S. writer's magazine is Writer's Digest.  I've also found Writer's Forum and Writing Magazine—both U.K. publications—have valuable gems of practical information that I can implement.
These are by far the most "freelance friendly" periodicals.  They publish articles that will enhance your productivity and give you new ideas and new approaches to freelance writing.


Here's a great example of how I earned more as a result of reading an article:
A few years ago, I learned a sales technique from an article in a writer's magazine.  This article explained how to resell evergreen stories by periodically sending a query letter to groups of editors.  When I tried the technique, it earned me $2,000 in just a couple of weeks! This sales technique is now standard practice for me and I've earned thousands more dollars using it.
 
Another tip I picked up from writer's magazines is to create templates for my query letters and other forms that I use regularly. I've used these templates countless times since I read about this idea and it has saved me hundreds and possibly thousands of hours.  And our time is money in the freelance business.


2.  Purchase reference books on topics you write about.

If a book provides lots of good information to make your story interesting and more accurate, add it to your reference shelf.

Here's an example.  A few years ago I started writing about Classic cars and vintage automobiles. I was not an expert on classic cars, but I was willing to learn about them because they interest me.

My first purchases were two huge second-hand encyclopedia books on these topics.  I got them at a used bookstore and they cost me less than $50. These well-thumbed, dog-eared encyclopedias have been gold mines of information over the years.  In fact, I'd be sunk without them. 


That tiny investment has earned me more than $15,000 in published articles so far, and will continue to help me earn more as I write new articles about classic cars.  That's a great return on a small investment!


3.  Purchase Writer's Market books.

I'm always amazed to learn how freelance writers skimp on finding sources of magazines to pitch their stories to. How can you expect to be successful if you can't locate magazines to query?

Every couple of years I purchase the Deluxe Edition of Writers Market—the ultimate source of U.S. magazine leads. This reference book costs $30-$40. 
I also purchase its U.K. equivalents: Writer's Market UK, Writer's & Artist's Yearbook, and The Writer's Handbook. 

I've found numerous magazine leads in these valuable reference books.
Using these U.S. and U.K. references, I've been rewarded many times over by selling my stories to U.S. and U.K. magazines.  In fact, I've sold my stories to more than 200 different magazines around the world.

If you find yourself fretting over forking out $30 each for a few reference books, you might consider that selling one article to a new editor will pay for your reference books, with money left over.  And you'll earn more because every sale after that will be pure profit. 


4.  Purchase books about breaking into travel writing.

If you're a novice or intermediate level freelance travel writer or blogger, you should seriously consider purchasing a few books on how to break into the trade.  My "Secrets Of A Successful Freelance Travel Writer" series is designed to help you do exactly that.

Whether you need to learn how to write a compelling query letter or sell and market your stories to magazine editors, and go on those cool press trips you hear about, or sell your articles to luxury outlets, my books and reference manuals will accelerate your entry into travel writing market.

5.  Purchase travel books and magazines.

One of the best ways to learn from other writers is by reading their stuff!

Through the travel books I've purchased, I've seen some mundane tourist attractions transformed into fascinating stories.  With some creativity, it's possible to make a story about virtually every destination into something interesting and enticing.  


Travel books and travel magazines give me new ideas on the art of travel writing.  I have several editions of "The Best Travel Writing" on my bookshelf, and many other iconic or bestselling travel books that have opened my eyes to other possibilities in travel writing.

Up Your Game:  Take a Class

6.  Take a Travel Writing Course or Workshop

In 2007, when I decided I wanted to be a travel writer, I sat through a travel writing workshop.  I soaked up lots of good, solid practical information from the expert instructors.  Within two months I had more than a dozen articles accepted for publication in several magazines and newspapers—and the rest is history. 
The workshop, which cost about $1,200, was worth every penny, and then some!  

It literally reshaped my life and helped me earn more, faster. 
Since then I've gone on to have more than 1,000 articles published in 200+ magazines, trade journals, in-flights, on-boards, newspapers, and online websites. 

Had I not taken that workshop to give me the basics, I have no doubts that my results would have been sorely disappointing.  I'm sure I would have dropped out of travel writing within a year or two out of frustration at not being able to sell my stories and get them published.


Learning the travel writing process on your own, hit-or-miss style, is very difficult.  Things like coming up with a marketable travel story idea and then articulating your story idea to an editor require some form of mentoring at the very least. 

Knowing how to write an effective query letter and writing an article that meets the editor's expectations are minefields. Taking a travel writing class or workshop will help you learn the ropes and show you how to earn more money, far more quickly and easily than if you try figuring it out on your own.


If you're struggling with getting published, look for a travel-writing workshop near you. Don't skimp on the cost of a workshop that will help you move quickly through the learning curve – and help you earn more money whether you travel closer to home around your region or go to faraway destinations.

Decide what you need before you sign up for a class.  Do you need to improve your writing skills?  There are lots of courses for that and many are only as far as your nearest community college. 

Or, do you need to learn how to sell your articles and figure out who will buy them?  Do you want to know how to get invited on press trips?  These classes are harder to find.


Today, I offer the complete workshop for travel writers.  While focusing on selling and marketing your travel stories, it also covers the art of travel writing, and travel photography.  This workshop is only offered twice a year – once in the U.S. in Seattle, Washington (next one coming in April, 2017), and once overseas (in Thailand-Oct, 2016, and Vietnam in 2017).

You can also find classes at your local community college on creative writing and travel writing. 

And if you don't have a local college to tap into, there are online resources available.  Two online courses we can recommend are:

Nick O'Connell at The Writer's Workshop and Amanda Castleman's Travel Writing Master Class.  (We don't receive referral fees for mentioning the above classes – we just know they're good!)

For online workshops, look for classes where you will receive some good one-on-one feedback.  You'll get a lot more out of the class when feedback is part of the class.

Meet New People:  Editors, Writers, DMOs

7.  Attend Writer's Conferences

You should consider attending at least one writer's conference each year.  Look for the ones that offer the most benefits for your stage of development. 

How can writer's conferences help you?

Here are some examples:

I've met with Convention & Visitor's Bureau media representatives at writer's conferences to organize press trips to their cities.  Meeting the tourist reps helps you to learn about the attractions they have to offer and decide which ones match up with your outlets.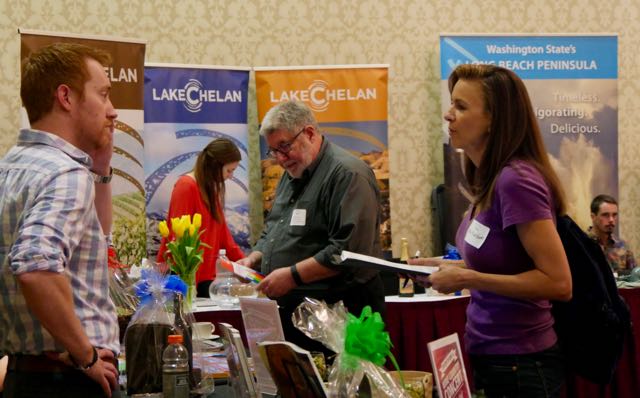 A good travel writing conference gives you a chance to meet DMOs and editors face-to-face, learn about what they need, and collect a lot of free stuff!
Some writer's conferences match writers up with editors. Writers hobnob socially with the editors and at some conferences you get a 10-minute story pitch across the table, speed-dating style.  It's a great way score lucrative and long-term relationships with these editors, and earn more for your stories.


But beware – not all writers' conferences are created equal.  Here are some tips to make sure you're investing wisely:
Study the program in close detail before signing up.  If there's no agenda, don't sign up until you see one.  Some writer's conferences are so general that they are of no practical use to freelance travel writers.  Make sure the agenda lists topics that will be beneficial for you.



Talk with fellow writers about worthwhile conferences they've attended.  I made the mistake, once, of not listening to advice from another writer, and ended up wasting a lot of money on a conference that was full of fluff.  Don't make my mistake – do your research, make sure the agenda looks exciting to you.  Listen to feedback.


Some conferences cater primarily to aspiring novelists, versus travel writers.  Be certain there's some value for you, to make attending worthwhile. 


Conferences can be expensive.  Read the fine print before you sign up for any conference so you don't waste your hard-earned money.  Be sure that you understand the cancellation policies.  Life happens.  Can you get your all or some of your money back if you need to cancel due to an unexpected emergency at home? 
8.  "Find Your People" Locally - Join a Writer's Group

Every writer's group is different so you will need to look around your city and find one that suits you.  Many are aimed at novelists.  This won't help you as a travel writer.  Look for a group with a broad mix of writer's, or look for one specifically aimed at travel writers.

I recently joined a writer's group in Chiang Mai, Thailand.  They host a presentation by one of their writers every two weeks.  The presentations cover every topic from writing a book or story and getting it published to being productive and staying motivated.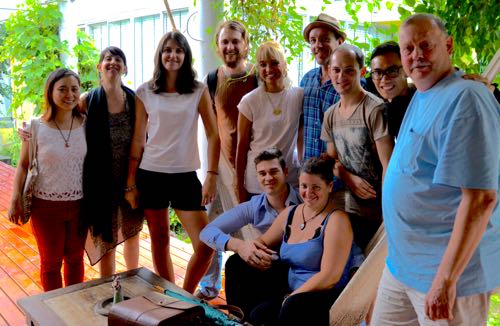 These are some of the members of the Chiang Mai writer's group. Everyone should join a writers group to learn from each other, get inspired, socialize and get away from your desk.
A good thing about a writer's group is that you gain inspiration and ideas live and in person.  You'll learn different ways people earn more money writing and you'll learn actionable ideas to help with your own writing.

You'll also find that a local group provides a social outlet if you're otherwise cooped up in your home office working alone.  We all need to get out of the house and away from our computers and this is a way to boost your writing game and make some new friends.

And if you can't find a writer's group that interests you, you can start one of your own.  Use Meetup to "find your people" or link up with another organization that can help you get the word out.  For example, we belong to the Chiang Mai Expats Group and they encourage us to start special interest groups of this sort.  They provide the platform for getting the word out to others that are interested.

9.  Hire a Coach

Many people do better working one-on-one with a coach when they want to break into travel writing or take their work to the next level.   Coaching costs more than simply buying a few reference books.  But if you're trying to do it yourself and find that you're getting nowhere, hiring a coach can be just what you need to earn more faster.

Working with a coach moves you more quickly through the process of getting your articles published than any other alternatives.  Coaches don't do the work for you.  Instead they guide you in the right direction.  They give you feedback when they know you are digging a hole for yourself.  They help you through the process.

Coaches answer all those questions that nag at you when you can't figure it out yourself.  They provide structure so you know how to do things, and they provide accountability so you get your work done.

In November I'll be opening up my coaching program for a new intake of travel writers.  You can get on the waiting list here ...

Related articles that will interest you ...

5 Travel Writing Blunders and How to Avoid Them
Using Writer's Guidelines to Sell Your Stories
Getting Paid for Your Travel Stories
Your Travel Writing Craft

---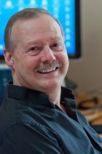 Roy Stevenson is a professional travel writer and the author of www.PitchTravelWrite.com.  Over the past nine years, he's had more than 1000 articles published in 200 magazines, trade and specialty journals, in-flights, on-boards, blogs and websites and has traveled on assignment around the U.S. and to dozens of international destinations.

---
IF YOU ENJOYED THIS POST, GET UPDATES.  IT'S FREE.

---