Greetings Fellow Travel Writers!
. . . and WELCOME all new subscribers. Thanks for joining us.



Editorial: The Fascinating People You Meet As A Travel Writer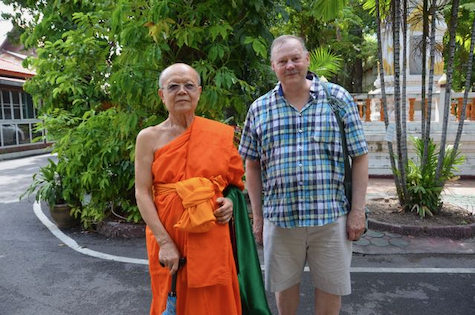 You're likely not doing any non-essential travel because of the coronavirus pandemic. But while you're staying home, it's a good time to reflect on one of the major reasons we travel: to meet interesting people all over the globe and connect with them.

Here are some that I've met while on assignment:

When I toured the famous Rosslyn Chapel in Scotland I was given a personal tour by the chapel curator. Our tour took in the main stone carvings in the Chapel and the atmospheric basement, made famous in Dan Brown's book, The DaVinci Code.

Exchanging cultural views and friendship, I've met with Buddhist monks everywhere I go in SE Asia. Recently I met with the Head Abbot of Sitagu, an international Buddhist academy in Myanmar. Our tour guide, Myat, arranged a private meeting with the Abbot. He answered my random questions and helped me understand their way of life at the academy.

I've also met with the head Abbot at Wat Phra Singh (photo above), Chiang Mai's (Thailand) most historic Buddhist temple. An hour later, I watched the Abbot leading the prayers and chanting while the monks sat down to lunch.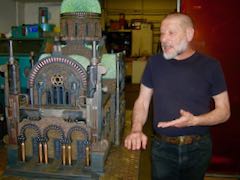 In the U.S., sculptor Al Farrow, in Marin County, San Francisco, invited me into his home and studio for a day.

Al makes large and potent recreations of cathedrals, synagogues, and mosques from dissembled and stripped down guns, bullets, artillery shells, hand grenades, small arms, and other military equipment. Inside each, he places small altars containing human finger bones. Powerful messages here!

Al's large studio is a fascinating cross between an arms and munitions depot and a mausoleum. One of Al Farrow's enormous, 1.5 ton, cathedrals is on display in the San Francisco Museum of Fine Arts.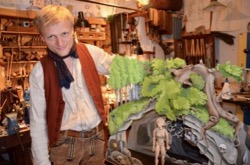 Martin Gobsch is one of the few remaining professional marionette puppet makers in the world. I talked puppetry with him in his Erfurt studio in Germany.
Martin's handcrafted marionettes are fully articulated, and represent goblins, fairies, elves, and other characters from renowned German fairy tales. Most of them "perform" in his Puppet Theater.
Closer to home, I've toured around Port Orchard's famous Elandan Gardens Bonsai Tree Park, with tree sculptor Daniel Robinson in Washington State.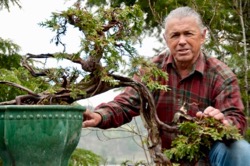 Dan's exquisite work with his bonsai trees remains relatively unknown outside the region. But it's one of Washington State's finest tourist attractions.

One of the best "people perks" is hanging with other travel writers on press trips, at conferences, in workshops and writing groups. We're all kindred spirits. Sharing a common love of travel and writing, we have some tall tales to tell each other. Photo below: Chiang Mai writer's group.

Meeting extraordinary, talented people like these is always a great thrill and one of the reasons I've stayed in the game since 2007. You can experience these perks too, if you stay with the game, and land those assignments.

Who are the memorable people you've met on your travel assignments?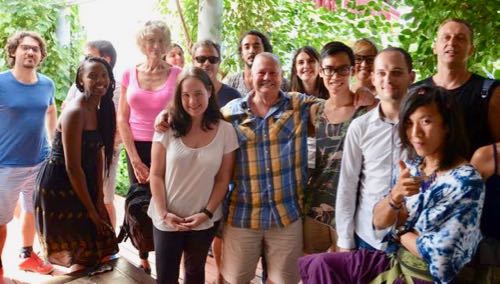 ---
BOOK SALE!
Okay, so you're cooped up at home, obsessing over the COVID-19 pandemic and slowly going crazy because you can't travel anywhere. Your toilet paper is stacked up to the ceiling. Now what?

Why not put your extra time and emotional energy into something positive and productive by studying up on breaking into travel writing and getting more assignments?

Take your mind off the depressing viral news. Dream up story ideas. Craft some query letters for stories you want to write. Immerse yourself in practicing your writing craft.

When the "all-clear" sounds you'll have more travel writing tools in your tool box and you'll have the knowledge and skills to sell more stories and land more exciting comped travel.

We're moving our spring book sale forward to help you get your mind off the news.

This week our books, reference manuals, resource guides, and study materials are on sale at a whopping 25% discount. This discount includes all our books and bundles.

Here's your promo code: TTWP25

Our Books!

The Complete Guide To Query Letters For Travel Writers
Fifty Websites That Want To Publish Your Travel Stories
100 Print Magazines That Want To Publish Your Travel Articles
Bundle: The Beginner's Pack (above 3 reference guides)

The Art & Craft of Travel Writing
Find Your Niche: For Travel Writers and Other Freelance Journalists
Story Ideas that Sell
Bundle: The Creative Pack (above 3 reference guides)

How to Land Press Trips and FAM Tours
The Complete Guide to Marketing and Selling Your Travel Articles
Bundle: The Advanced Pack (above 2 reference guides)

How to Break Into the Luxury Travel Writing Market
Rock Star Travel Writers

Visit our digital bookstore to see all our resources and learn more about them:

GO TO BOOKSTORE

We'll send out a couple reminders later this week - but why not start now, while you're thinking about it?

Go to our bookstore and use Promo Code TTWP25 to get a 25% discount on books and bundles today!

---
This Week's Featured Post
Will Social Media Help You Get Published?
I attend several writers' conferences each year and always hear some interesting topics. One area that receives much attention is the impact of social media on travel writing. Some experts are touting social media as the greatest thing since sliced bread and that it can make you famous overnight.

I've heard claims that your social media will compel excited magazine editors to call you and offer you assignments. For a couple of years I wondered if this was true, so I tested this theory by asking several magazine editors if they offer work to writers via social media. This article is my take based on their answers.

Does social media help you get you more assignments with editors? You'll be surprised at what my personal experiences and research have revealed.

Be sure to read my article through to the end. It will enlighten you, entertain you and answer that most important question: can it help you get assignments?

READ THE ARTICLE


---
GROUP COACHING MASTERMIND
There's been a lot of interest in group coaching and many of you asked when we're going to offer it. We're working on it.

We're planning to make it affordable, fun, helpful and productive for you. And we'll be releasing the final details soon. Stay tuned!

Our BRAND NEW group coaching program will be limited to the first 25 registrants.

Only people on the interest list will receive early signup privileges and discounts.

Click here to get on the Group Coaching Interest List

---
Upcoming Posts
March 23: Where to Find Magazine Leads: The Top Six Print References On the Market Today
March 30: Writing Successful Query Letters: Seven Tips for Travel Writers April 6: Six Ways to Earn More in Travel Writing by Investing in Yourself



---
PitchTravelWrite.com Success Stories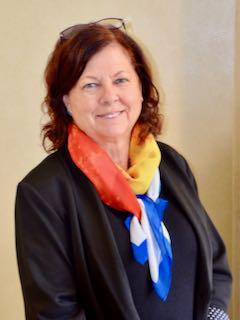 Candi Licence tells the exciting story of her travel writing journey. She says, "I was spinning my wheels and getting nowhere with my travel writing. I was frustrated!

I thought I could be a writer but didn't know how to break into the field. That's when I saw Roy Stevenson's Travel Writing and Marketing Master Class. I signed up and it changed everything for me."

Candi's work has been published in Transitions Abroad, Zing Caribbean in-flight, International Living, Spicemas Carnival Souvenir magazine, EpicureanTraveler.com, Myitchytravelfeet.com, Travelsignposts.com, ConfettiTravelCafe.com, and other magazines.

Read about Candi's travel writing journey here . . .

Travel Writing Success Story: Candi Licence


---
Pitch Travel Write: Most Requested Links about Researching Your Destinations

I think most travel story ideas are worthy of publication somewhere. If you spend some quality time researching your destination, you can usually find a marketable story idea or two. 

Sometimes you'll have to abandon a travel story idea. If it doesn't have enough "jam" to hook an editor, you won't be able to sell it.

But it's more likely that you just need to do a little work to discover what's so interesting about a place and to clarify your unique story angle. "Why Can't I Sell My Articles?" is a trouble shooting guide to help with this issue.

What does it take to sell your travel articles? 

In simplest terms, my sales process starts with pitching a story idea. Here's my sales process in a little more detail. This process had worked for me over and over again. My Sales Process

It takes some experience to know what constitutes a viable travel story.  And deciding whether a story idea is a dog or a shooting star is an important first step in the pitching process.

So where, and how, do travel writers start their quest for a salable story?  Here are 6 tips to help you. 6 Tips for Dreaming Up Better Story Ideas that Sell


---
Inspirational Travel Quote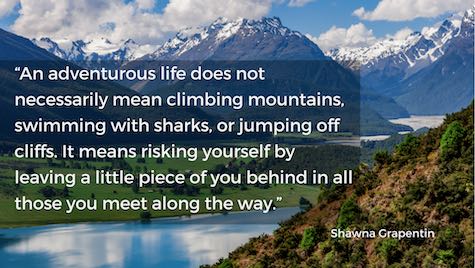 ---
RESOURCES FOR TRAVEL WRITERS
Featured Book of the Month: HOW TO BREAK INTO LUXURY TRAVEL WRITING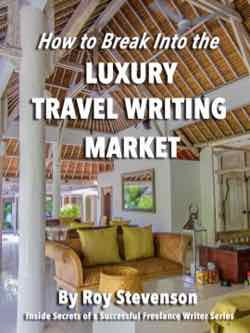 Would you like to stay at luxury resorts, villas, and lodges—for free?

How about being treated like royalty in high-end resorts?

Would you enjoy personalized tours with your own guide and driver?

Does being pampered with lavish treatments in some of the world's most beautiful spas sound good to you?

Would you enjoy eating at some of the finest restaurants in the world—for free?

Wine tasting at some of the world's most gorgeous boutique wineries?

My 12-chapter, 130-page manual will walk you, step-by-step, through the luxury travel writing process. You'll learn how to get luxury travel assignments and leverage them to land luxury travel trips. I've used these techniques to land assignments at dozens of the finest luxury resorts, spas, villas, and lodges in the world.

This manual contains an up-to-date list of 150+ print magazines and travel websites that publish luxury travel articles. It's the most comprehensive list of luxury magazine outlets you'll find ANYWHERE. Having immediate access to these lists alone is worth the price of the eBook, saving you hundreds of hours of research.



---
At Your Service
Coaching and Consulting
The Marketing Master Class for Travel Writers Travel Writing & Photography Retreat New Orleans 2020 Online Courses
Vietnam 1-1 Retreat & Consulting
Expat Consulting
email: pitchtravelwrite@gmail.com
If you know someone who will enjoy this newsletter,
please forward or sign up
---
PitchTravelWrite.com, is our information-packed website for travel writers. This e-zine, a series of travel writing books and reference guides, coaching programs, and our workshops all work together to give you guidance in this field.

Our aim is to provide you with practical, nitty gritty information to help you gain entry the travel writing realm and all the enjoyment that comes with it, too.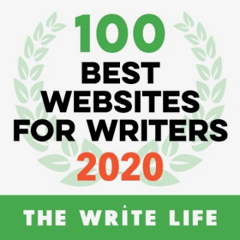 We're thrilled to announce that www.PitchTravelWrite.com is on The Write Life's 2020 list of 100 BEST WEBSITES FOR WRITERS! 



You can see the entire list by visiting their website - click on the graphic to view the list now.



---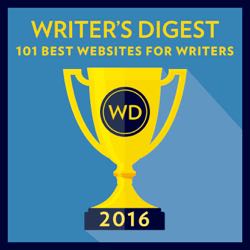 ---
Friend me on Facebook
My Facebook page is about freelance travel writing. I frequently post about:
• travel writing & blogging conferences,
• links to other well produced travel websites and blogs,
• links to my travel articles,
• travel writing themes,
• links to reputable travel writer's groups, associations, and newsletters,
• magazine covers stories and back stories,
• links to resources pages,
• links to travel writing archives,
• links to coaching and mentoring resources,
• and plenty of other useful information to get you up to speed.



Link to Roy's Personal Facebook page
---


That's all for now. Until next week - just keep pitching! Roy

Roy Stevenson
Pitch Travel Write
www.pitchtravelwrite.com






---