Greetings Fellow Travel Writers!
. . . and WELCOME all new subscribers. Thanks for joining us.


Update: Life in Danang, Vietnam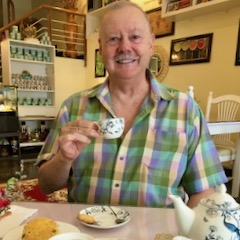 Lockdown ended (again) a couple of weeks ago so we're enjoying our visits to tea rooms, coffee shops and restaurants.

Things that are normal: beach walks, hanging out at pubs and cafes with friends, relaxing with an in-home massage, eating in our favorite restaurants. We wear a mask in taxis and doctor's offices - but we don't need them when wandering around outside.

Things that haven't quite returned to normal: tourists and everything related to tourism. Since there aren't many tourists, most hotels are still closed and many restaurants haven't reopened. It's weird.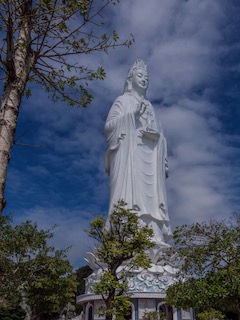 You might have heard about typhoon Noul that headed toward Danang last week. Once again we dodged the bullet. We had 24 hours of torrential rain and lightning storms that put on quite a show in the middle of the night and into the morning. While we waited for the typhoon to make landfall, we finally understood and appreciated why the homes here are rebar-reinforced concrete structures. They're solid!
A few miles from here on the Son Tra Peninsula stands a white marble, 220 foot tall statue of the Lady Buddha. She is the protector of sailors and fisherman. Her power, by default, protected Danang but forced the storm north, where it made landfall in the province of Thua Thien-Hue.
In that region more than 10,000 trees blew down, more than 60 building lost their roofs, and at least six people died. They also lost power for a few days. The typhoon was downgraded to a tropical depression (storm) but that's a lot of devastation for a storm! It was our first experience with a potential typhoon in the four summers we've been here - and we won't mind if we don't see one again for a long time to come.

---
Editorial: Sales & Marketing are NOT dirty words!
The marketing component of freelance travel writing scares away many travel writers. Most novice writers are clueless at marketing — and worse, fear it. You need to be proficient at marketing if you want to succeed at any form of freelance writing. This includes travel writing, blogging, copywriting, social media, or as an author of a travel memoir or novel. It's all about marketing.

Marketing your work is just as important as writing well.

You can be the best travel writer in the world, but if you don't know how to market and sell your stories, you'll become discouraged and drift away from this rewarding occupation. This has become the fate of many of my friends, some who are better writers than me.

Without exception, the top freelance travel writers and authors around the world making a living in this business because they're good at marketing. Some have marketing machines in place to sell their articles, books and other services. In this elite group are writers like Rick Steves, Bill Bryson, Paul Theroux, Pico Iyer, Tim Cahill, Keith Bellows, Don George, Robert MacFarlane, and Sara Wheeler.

These heavy hitters manage to consistently keep their names in front of the media and their peers. And they follow a well thought out marketing plan.

Marketing is not something you switch on and off. It's an integral part of being a freelance writer. You're using it when you're on the phone, writing emails, sending out query letters, and even in the field.

The internet and social media are like gifts from heaven. They've opened up multiple marketing avenues that you can use to sell yourself and your products and services. And most of it is free!

It's time to understand that marketing & selling are not dirty words. Develop these skills and you'll meet with success. It all comes down to who is best at selling his or her story.

---
This Week's Featured Post
Simple Tips to Make More Money
Magazines don't always pay freelance writers much for an article. And I figured out that in order to survive, I'd need to resell and recycle my stories.

Reselling your travel stories is a savvy approach for your continued survival and success. Selling reprints saves you time and rapidly increases your income for each article you've written.

Here are three tricky situations and what to do about them when reselling your articles . . .

READ THE ARTICLE


---
Upcoming Posts
Oct 5: The Art Of Reselling Your Travel Articles
Oct 12: Five Ways to Sell Your Travel Articles More Successfully
Oct 19: The Best Way to Sell Your Articles Without a Query Letter




---
PitchTravelWrite.com Success Stories
Tim Cotroneo: My Story as a Golf and Travel Writer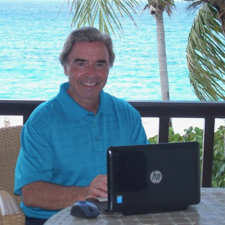 In 2011, I attended a travel writer's workshop and listened to a presentation by a speaker named Roy Stevenson who shared several travel writing tips. I thought to myself, "if I can accomplish half of what this guy has achieved in his short travel writing career, I'll be as happy as a clam."



After the workshop my wife and I planned a trip to the Turks and Caicos Island of Providenciales. I emailed the golf professional at the island's only 18-hole course in advance of the trip and presented myself as a golf and travel writer. I thought to myself, "I have nothing to lose and everything to gain." On the trip I met with the pro and played the course. 

My First Yes!

During our stay in Providenciales, I noticed a glossy magazine on the coffee table in our hotel room and read it. Upon returning home to Minneapolis, I pitched this magazine a story idea about what I experienced at the golf course when I played there.

The editor said yes!

I wrote the story and got paid $300. I was officially a travel writer and have been writing about golf and travel ever since.

Tim Cotroneo has had an exotic travel writing journey so far. Here's his story, in his own words . . .

READ TIM'S STORY


---
Pitch Travel Write: Most Requested Links about Reselling Your Articles

Here are four articles about how I earn more money for my stories - by reselling, repurposing and repackaging my work in the U.S. and around the world. I do this all the time.

Read the articles to learn about my process and find out how you can do it, too . . .

Five Ways to Sell Articles More Successfully

Earn More: Sell Your Articles Around the World

The Art of Reselling Your Articles

Repurposing Your Articles


---
Inspirational Travel Quote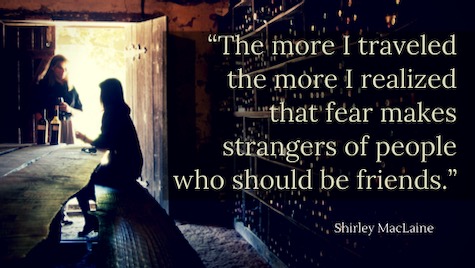 ---
RESOURCES FOR TRAVEL WRITERS
Featured Book: THE COMPLETE GUIDE TO MARKETING AND SELLING YOUR TRAVEL ARTICLES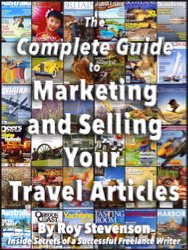 "If you can't sell your travel stories, you don't get to write them."

My guide shows you EVERYTHING you need to know about selling your travel articles to paying print media.

The Complete Guide to Marketing and Selling Your Travel Articles tells you how to select saleable story ideas, how to write first class query letters and pitch your ideas the right way.

This comprehensive manual shows you how to find magazines that will be interested in buying your story, and how you can start selling your travel articles to magazines immediately and reap the fantastic travel benefits, while being paid for your work.

BUY THE BOOK

Here's what Michelle Newman says about this book:

"Roy, although I've been contributing to magazines, newspapers, TV and radio for nearly 20 years, your book, The Complete Guide To Marketing & Selling Your Travel Articles is an invaluable tool regardless of one's level of experience dealing with & contributing to various outlets. Your book is written in a clear, understandable manner that gives concrete examples. Most importantly, it's enormously informative & helpful.

As I shared with you, in one month I took a brutal hit and my 3 biggest outlets no longer exist or have ceased generating content. So it was back to square one for me - having to reach out and pitch editors and find new outlets.

The query letter section in The Complete Guide To Marketing & Selling Your Travel Articles is an enormous help; it is packed with useful, practical information and not a bunch of fluff.

Thanks one again for generously sharing all of your tips and info that you've acquired over the years."

Best Regards,
Michelle Newman, www.enlightenedtravel.net

BUY THE BOOK

---
Group Coaching Mastermind Community
Our Group Coaching Mastermind Community kicks off on October 1st and we're very excited to meet this group of writers and create this new community!

If you missed out on the opportunity to join this session, you can get on our no-obligation interest list for the next session.

Be among the first to hear when we re-open registration in early 2021. Learn more about what's included and sign up for the interest list here . . .


Group Coaching Mastermind Community Interest List

---
Live Workshops
People have been asking when our 2021 workshops in New Orleans, Louisiana are scheduled.

Here are the 2021 dates:
June 3-6, 2021, Travel Writing & Photography Retreat
June 8-10, 2021, Marketing Master Class for Travel Writers


We've had lots of interest already. You can sign up for our no-obligation interest list for these workshops and receive our substantial early bird discounts when we open registration:

GET ON THE 2021 LIVE WORKSHOP NO-OBLIGATION INTEREST LIST HERE
---
Did You Know . . .
Our Complete Marketing Master Class for Travel Writers is ranked #1 on TravelWritersExchange.com's Top Ten Travel Writing Workshops.

You can access the list of the top ten travel writing workshops at the link below . . .

Travel Writers Exchange workshop list: #1 Marketing Master Class
---
At Your Service
Coaching and Consulting
Online Courses
Vietnam 1-1 Retreat & Consulting
Expat Consulting
email: pitchtravelwrite@gmail.com
If you know someone who will enjoy this newsletter,
please forward or sign up
---
PitchTravelWrite.com, is our information-packed website for travel writers. This e-zine, a series of travel writing books and reference guides, coaching programs, and our workshops all work together to give you guidance in this field.

Our aim is to provide you with practical, nitty gritty information to help you gain entry into the travel writing realm and all the enjoyment that comes with it. 




We're thrilled to announce that www.PitchTravelWrite.com is on The Write Life's 2020 list of 100 BEST WEBSITES FOR WRITERS! 



You can see the entire list by visiting their website - click on the graphic to view the list now.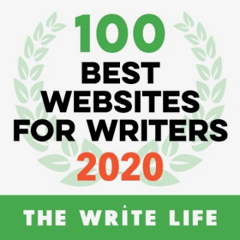 ---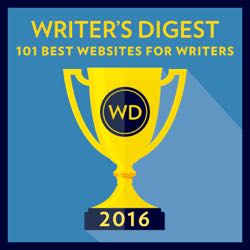 ---
Friend me on Facebook
My Facebook page is about freelance travel writing. I frequently post about:
• links to other well produced travel websites and blogs
• links to my travel articles
• magazine cover stories and back stories
• links to resource pages
• links to coaching and mentoring resources
. . .and plenty of other useful information to get you up to speed



Link to Roy's Personal Facebook page
---


That's all for now. Until next week - just keep pitching! Roy

Roy Stevenson
Pitch Travel Write
www.pitchtravelwrite.com






---