Greetings Fellow Travel Writers!
. . . and WELCOME all new subscribers. Thanks for joining us.


---
Editorial: An Outdated Rule That Should Be Broken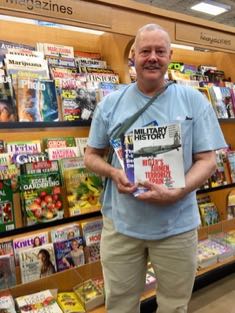 Thousands of aspiring travel writers are trying to break into this exciting field every year. They want to snag paying print media assignments in glossy magazines. They want to land press trips and get those glamorous complimentary travel perks they hear about from veteran travel journalists.

But, when hopeful writers start researching the nuts and bolts of travel writing, they soon find the devil's in the details. While travel writing might seem simple at first glance, it takes much more time and effort to be successful than beginners expect.

There are all those 'rules' and 'guidelines' to follow. Do this, and don't do that. Avoid saying this, and emphasize that. Often, the 'experts' views differ or contradict each other.

When I began my freelance writing career in 2007, I wasn't aware of the rules. I simply did things the way I thought they should be done.

I experimented with my query letters and sent out dozens of them to multiple magazines. I tried all sorts of marketing techniques, discarded the failures, and tweaked the winners.

As it turns out, much of what I do goes against the traditional grain. However, it works — and continues to get me published.

One of the writers I coach returned from a travel writing workshop for beginners last year, puzzled and confused. She told me the 'experts' at this workshop, all criticized the use of lengthy query letters. The workshop cost her nearly $2,000 — a steep price for bad advice!

'Experts' who proclaim that your query letters must be short, 3-5 paragraphs, are doing you a great disservice and costing you assignments. This advice doesn't work, especially when you're a new writer and you don't know the editor.

When I changed to sending longer, more detailed query letters, I went immediately from a very poor response to selling 90% of my articles.

The fact is, editors want to know all about the story you're pitching, and you can't get this message across effectively in a brief query letter. 

To further validate this, I advise my coaching clients to beef up their query letters. When they do this, they suddenly start selling their stories like hotcakes!

I'm not suggesting that you add superfluous fluff to puff up your queries. Fluff gets rejected. I'm talking about inserting solid information to support your story angle. It convinces the editor that you know your topic and gives insight into your writing abilities.

Anyone who tells you that your queries should be brief is displaying their lack of experience working with magazine and newspaper editors.
---
This Week's Featured Post
Five Effective Ways to Sell Your Travel Articles More Successfully
Everyone wants to be a travel writer. There's plenty of glamour attached to it. When I tell my colleagues how many articles I've sold in the fourteen years I've been travel writing, they look at me in disbelief. (At this writing I've sold 1000+ articles to 200+ different publications.)

When my peers ask me how I manage to sell so many articles, I tell them I spend at least 50% of my time on marketing. In my early days, I often spent 80% of my time on sales and marketing. Without a marketing plan and strategy you'll simply be sending out random query letters, hoping for the best.

Here are five simple and effective ways I market & sell my travel stories to print media. Read this article and start using my techniques if you want to sell your stories . . .

READ THE ARTICLE


---
Upcoming Posts
Nov 9: White Paper: How Big Is The Print Media Industry?
Nov 16: Five Rules for Selling Your Travel Articles and Getting Travel Perks
Nov 23: Simultaneous Submissions: Strategies for Multiple Acceptances




---
PitchTravelWrite.com Success Stories
Candi Licence and Her Travel Writing Success Story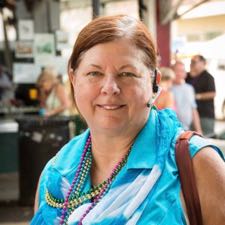 "I fell into travel writing by accident", writes Candi Licence. "My husband and I retired at the end of 2013, sold most of our stuff, stored our precious things like art and family heirlooms, and began traveling full time.
We'd go to places we always wanted to see, stay for 3 months and then move on to our next adventure. I started a blog to let people know where we were and what we were doing, and I got feedback from people I trusted that they loved my writing. Writing about our adventures was intoxicating and getting complimented was exhilarating.
Fast forward 3 years, and I attended a travel writing workshop to see if it was possible for me to become a travel writer. I drafted an article during the workshop, and it got a great reception from participants and an editor who was coaching aspiring writers throughout the event. I left the workshop fired up, with stars in my eyes.
Once home, tried to sell the article and learned my first hard lesson. It's hard for beginners to place a completed article. (Always pitch first, I later learned.)
The second lesson I learned is that you can't submit queries to one editor at a time — it's a complete waste of time. I'd wait a month, get no response and then send my query out to the next editor with the same result. I was spinning my wheels and getting nowhere.
I was frustrated. I thought I had the talent to be a good writer but didn't know how to break into the field.
That's when I saw Roy Stevenson's Marketing Master Class for Travel Writers. I signed up, took the workshop, and it changed everything for me." Here's the rest of Candi Licence's impressive travel writing success story.

READ CANDI'S STORY


---
Pitch Travel Write: Most Requested Links about Writing in Diverse Genres

Should You Write in Diverse Genres or Specialize?

I think you should write in as many genres as you can. If I had limited myself to just one genre, I wouldn't have had anywhere near as much success. In fact, I'm known for having my travel stories published in diverse genres.

Although you'll obviously pitch and sell more stories about your interests and passions, you should always strive to get your stories published in as many different genres and types of magazines as you can.

Writing in multiple genres expands your writing envelope and prevents you getting bored with one subject.

When you increase the number of genres you write in, your potential market increases exponentially. And financially you'll be better off because it's easier to sell more stories when you're writing in multiple genres.

Here's some of our most popular articles about this subject from our website, www.PitchTravelWrite.com.

Writing Genres - What's Your Travel Wwriting Niche?

4 Reasons to Expand Your Writing Genres and How to Do It

For the Best Travel Story: Tap Into Your Interests and Passions

Types of Travel Stories You Can Write


---
Inspirational Travel Quote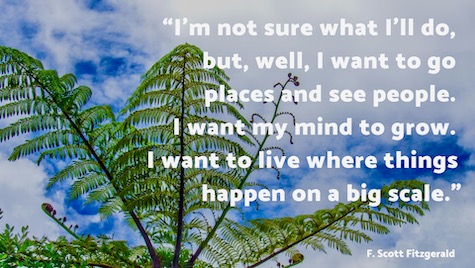 ---
RESOURCES FOR TRAVEL WRITERS
Featured Book: HOW TO BREAK INTO THE LUXURY TRAVEL WRITING MARKET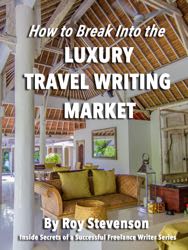 A HANDBOOK FOR TRAVEL WRITERS

Would you like to stay at luxury resorts, villas, and lodges—for free?

How about being treated like royalty in high-end resorts?

Would you enjoy personalized tours with your own guide and driver?

Does being pampered with lavish treatments in some of the world's most beautiful spas sound good to you?

Would you enjoy eating at some of the finest restaurants in the world—for free? Wine tasting at some of the world's most gorgeous boutique wineries?

My 12-chapter, 130-page manual will walk you, step-by-step, through the luxury travel writing process. You'll learn how to get luxury travel assignments and leverage them to land luxury travel trips. I've used these techniques to land assignments at dozens of the finest luxury resorts and spas in the world.

This manual contains an up-to-date list of 150+ print magazines and travel websites that publish luxury travel articles. It's the most comprehensive list of luxury magazine outlets you'll find ANYWHERE. Having immediate access to these lists alone is worth the price of the eBook, saving you hundreds of hours of research.


---
Group Coaching Mastermind Community
Our Group Coaching Mastermind Community kicked off on October 1st and we've got a global group with members living in Australia, Belgium, Canada, Vietnam and the U.S. We're very excited about this group of writers and our new community!

Last week we studied "How to Write a Compelling Beginning to Your Travel Story" and this week we'll be discussing my Marketing Mastery system and how it works.

If you missed out on the opportunity to join this session, you can get on our no-obligation interest list for the next session starting in January.

Be among the first to hear when we re-open registration in early 2021. Learn more about what's included and sign up for the interest list here . . .


Group Coaching Mastermind Community Interest List

---
Live Workshops
People have been asking when our 2021 workshops in New Orleans, Louisiana are scheduled.

Here are the 2021 dates:
June 3-6, 2021, Travel Writing & Photography Retreat
June 8-10, 2021, Marketing Master Class for Travel Writers


We've had lots of interest already. You can sign up for our no-obligation interest list for these workshops and receive our substantial early bird discounts when we open registration:

GET ON THE 2021 LIVE WORKSHOP NO-OBLIGATION INTEREST LIST HERE
---
Did You Know . . .
Our Complete Marketing Master Class for Travel Writers is ranked #1 on TravelWritersExchange.com's Top Ten Travel Writing Workshops.

You can access the list of the top ten travel writing workshops at the link below . . .

Travel Writers Exchange workshop list: #1 Marketing Master Class
---
At Your Service
Coaching and Consulting
Online Courses
Vietnam 1-1 Retreat & Consulting
Expat Consulting
email: pitchtravelwrite@gmail.com
If you know someone who will enjoy this newsletter,
please forward or sign up
---
PitchTravelWrite.com, is our information-packed website for travel writers. This e-zine, a series of travel writing books and reference guides, coaching programs, and our workshops all work together to give you guidance in this field.

Our aim is to provide you with practical, nitty gritty information to help you gain entry into the travel writing realm and all the enjoyment that comes with it. 




We're thrilled to announce that www.PitchTravelWrite.com is on The Write Life's 2020 list of 100 BEST WEBSITES FOR WRITERS! 



You can see the entire list by visiting their website - click on the graphic to view the list now.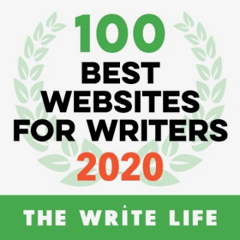 ---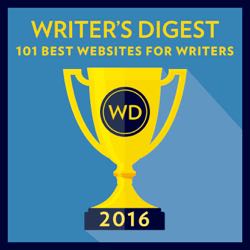 ---
Friend me on Facebook
My Facebook page is about freelance travel writing. I frequently post about:
• links to other well produced travel websites and blogs
• links to my travel articles
• magazine cover stories and back stories
• links to resource pages
• links to coaching and mentoring resources
. . .and plenty of other useful information to get you up to speed



Link to Roy's Personal Facebook page
---


That's all for now. Until next week - just keep pitching! Roy

Roy Stevenson
Pitch Travel Write
www.pitchtravelwrite.com






---