Greetings Fellow Travel Writers!
. . . and WELCOME all new subscribers. Thanks for joining us.


---
Editorial: You Need Plenty of Initiative To Be a Travel Writer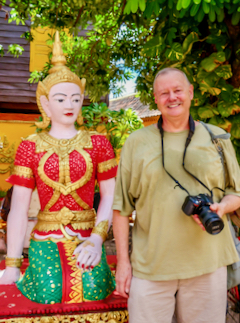 I field emails every week from aspiring travel writers who want to do what I'm doing; write about travel, get paid for it — and get cool press trips to exciting, exotic, luxury destinations.

This is where initiative enters the picture. It's defined as the "ability to assess things and initiate actions independently." I can tell you that if you don't have a healthy dose of initiative, you're going to find it very difficult breaking into this highly competitive arena.

Here's a great example of a novice travel writer exercising initiative.

Candi Licence attended my Travel Writing & Marketing Master Class and posted this on my Group Facebook site the day after the class finished. "Stayed in Downtown Seattle last night and planned a day of magazine hunting for my distribution list. Googled libraries near me and found that the Seattle Central library was 1.5 blocks away. When I got there, I asked where the magazines were and was told 'the sixth FLOOR!' 



Five and a half hours later, I emerged with a list of 77 new magazines. I'm guessing 50 are solid - others are ones I'll need to dig into more to see if they are a good fit. For the ones I didn't know much about, I photographed the table of contents and editor's letter to get a better feel for the mag, and will drill down later.

This was on top of the 9 mags I added yesterday at Barnes and Noble. 

My total travel magazine distribution list is now up to 251 and I'm going out again tomorrow because a lot of the mags I saw at Barnes and Noble were not at the library."

Candi's hunt for potential magazines to pitch showed commendable initiative. After reading this, I have absolutely no doubts she will go on to be published in magazines she cannot even dream of today. This willingness to get things done, and take charge is one of the most important attributes that we freelancers need to succeed.

In fact, Candi Licence has indeed made the leap to professional travel writing. You can read her inspiring story if you scroll further down in this newsletter.

Here's another praiseworthy example of initiative from writers Pam & Gary Baker, a couple that I coached. It's from an email they sent me.

"Hi Roy. We've been following your advice to pitch trade journals for travel articles. We pitched Meeting News Northwest before we went on the Schooner Zodiac but they already had a recent piece on it. But, the editor was friendly and said he was open to more pitches. So when we got back home, we pitched him short pieces on Semiahmoo, Lynden Inn, Janzten Art Center, Fairhaven Village Inn, and Bellingham Cruise Terminal.

We just got commissioned for a 500 word piece on Fairhaven Village Inn, Bellingham Cruise Terminal, and things to do in Bellingham. Pays 25 cents a word.

That's four articles so far from our recent trip to Whatcom County. We are still working on more from that trip as you can see from the five story ideas we just sent you."

The Bakers showed awesome initiative in wringing out so many stories from their trip to the Pacific Northwest. They didn't sit on their single assignment — they pushed for multiple assignments to make their trip to Bellingham highly profitable. You can read their story at this link.

Novice travel journalists should be watching the freelance writing market, studying the tools and techniques, reading first class travel articles, joining and participating in travel writing associations and meetings, keeping abreast of what's working, and deciding what they want to incorporate into their strategy.

How can you amp up your travel writing initiative?
---
This Week's Featured Post
How Big Is The Print Magazine Industry?
I occasionally come across travel blogging propaganda stating that the Internet will entirely replace print travel media (travel magazines, travel memoirs, & guide books).

While I admire their enthusiasm for the Internet, anyone who tells you that print media is dying or has become irrelevant is grossly uninformed or has not done their homework. 

And I can prove it.

The demand for good travel print magazine content is nearly as insatiable as the demand for online travel stories. Collectively, print media editors still require tens of thousands of stories each month. And print media editors pay freelancers for their work!

Here are some impressive facts that will convince you that writing for print media is still rock solid and packed with plenty of opportunity. And, there's far more money to be made by writing for print media than for travel websites.

READ THE ARTICLE


---
Upcoming Posts
Nov 16: Five Rules for Selling Your Travel Articles and Getting Travel Perks
Nov 23: Simultaneous Submissions: Strategies for Multiple Acceptances
Nov 30: Your Travel Writing Journey: Getting to the Start Line & Taking Your First Steps




---
PitchTravelWrite.com Success Stories
Candi Licence and Her Travel Writing Success Story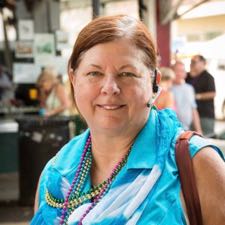 "I fell into travel writing by accident", writes Candi Licence. "My husband and I retired at the end of 2013, sold most of our stuff, stored our precious things like art and family heirlooms, and began traveling full time.
We'd go to places we always wanted to see, stay for 3 months and then move on to our next adventure. I started a blog to let people know where we were and what we were doing, and I got feedback from people I trusted that they loved my writing. Writing about our adventures was intoxicating and getting complimented was exhilarating.
Fast forward 3 years, and I attended a travel writing workshop to see if it was possible for me to become a travel writer. I drafted an article during the workshop, and it got a great reception from participants and an editor who was coaching aspiring writers throughout the event. I left the workshop fired up, with stars in my eyes.
Once home, tried to sell the article and learned my first hard lesson. It's hard for beginners to place a completed article. (Always pitch first, I later learned.)
The second lesson I learned is that you can't submit queries to one editor at a time — it's a complete waste of time. I'd wait a month, get no response and then send my query out to the next editor with the same result. I was spinning my wheels and getting nowhere.
I was frustrated. I thought I had the talent to be a good writer but didn't know how to break into the field.
That's when I saw Roy Stevenson's Marketing Master Class for Travel Writers. I signed up, took the workshop, and it changed everything for me." Here's the rest of Candi Licence's impressive travel writing success story.

READ CANDI'S STORY


---
Pitch Travel Write: Most Requested Links about Writing in Diverse Genres

Should You Write in Diverse Genres or Specialize?

I think you should write in as many genres as you can. If I had limited myself to just one genre, I wouldn't have had anywhere near as much success. In fact, I'm known for having my travel stories published in diverse genres.

Although you'll obviously pitch and sell more stories about your interests and passions, you should always strive to get your stories published in as many different genres and types of magazines as you can.

Writing in multiple genres expands your writing envelope and prevents you getting bored with one subject.

When you increase the number of genres you write in, your potential market increases exponentially. And financially you'll be better off because it's easier to sell more stories when you're writing in multiple genres.

Here's some of our most popular articles about this subject from our website, www.PitchTravelWrite.com.

Writing Genres - What's Your Travel Wwriting Niche?

4 Reasons to Expand Your Writing Genres and How to Do It

For the Best Travel Story: Tap Into Your Interests and Passions

Types of Travel Stories You Can Write


---
Inspirational Travel Quote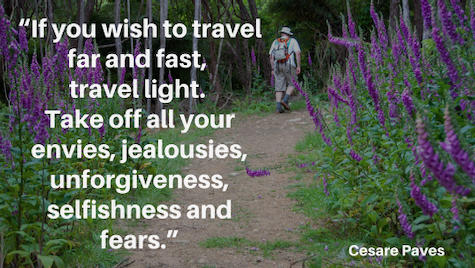 ---
RESOURCES FOR TRAVEL WRITERS
Featured Book: HOW TO BREAK INTO THE LUXURY TRAVEL WRITING MARKET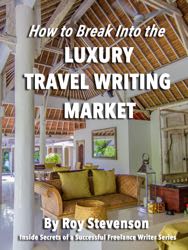 A HANDBOOK FOR TRAVEL WRITERS

Would you like to stay at luxury resorts, villas, and lodges—for free?

How about being treated like royalty in high-end resorts?

Would you enjoy personalized tours with your own guide and driver?

Does being pampered with lavish treatments in some of the world's most beautiful spas sound good to you?

Would you enjoy eating at some of the finest restaurants in the world—for free? Wine tasting at some of the world's most gorgeous boutique wineries?

My 12-chapter, 130-page manual will walk you, step-by-step, through the luxury travel writing process. You'll learn how to get luxury travel assignments and leverage them to land luxury travel trips. I've used these techniques to land assignments at dozens of the finest luxury resorts and spas in the world.

This manual contains an up-to-date list of 150+ print magazines and travel websites that publish luxury travel articles. It's the most comprehensive list of luxury magazine outlets you'll find ANYWHERE. Having immediate access to these lists alone is worth the price of the eBook, saving you hundreds of hours of research.


---
Group Coaching Mastermind Community
Our Group Coaching Mastermind Community kicked off on October 1st and we've got a global group with members living in Australia, Belgium, Canada, Vietnam and the U.S. We're very excited about this group of writers and our new community!

Last week we studied "How to Write a Compelling Beginning to Your Travel Story" and this week we'll be discussing my Marketing Mastery system and how it works.

If you missed out on the opportunity to join this session, you can get on our no-obligation interest list for the next session starting in January.

Be among the first to hear when we re-open registration in early 2021. Learn more about what's included and sign up for the interest list here . . .


Group Coaching Mastermind Community Interest List

---
Live Workshops
People have been asking when our 2021 workshops in New Orleans, Louisiana are scheduled.

Here are the 2021 dates:
June 3-6, 2021, Travel Writing & Photography Retreat
June 8-10, 2021, Marketing Master Class for Travel Writers


We've had lots of interest already. You can sign up for our no-obligation interest list for these workshops and receive our substantial early bird discounts when we open registration:

GET ON THE 2021 LIVE WORKSHOP NO-OBLIGATION INTEREST LIST HERE
---
Did You Know . . .
Our Complete Marketing Master Class for Travel Writers is ranked #1 on TravelWritersExchange.com's Top Ten Travel Writing Workshops.

You can access the list of the top ten travel writing workshops at the link below . . .

Travel Writers Exchange workshop list: #1 Marketing Master Class
---
At Your Service
Coaching and Consulting
Online Courses
Vietnam 1-1 Retreat & Consulting
Expat Consulting
email: pitchtravelwrite@gmail.com
If you know someone who will enjoy this newsletter,
please forward or sign up
---
PitchTravelWrite.com, is our information-packed website for travel writers. This e-zine, a series of travel writing books and reference guides, coaching programs, and our workshops all work together to give you guidance in this field.

Our aim is to provide you with practical, nitty gritty information to help you gain entry into the travel writing realm and all the enjoyment that comes with it. 




We're thrilled to announce that www.PitchTravelWrite.com is on The Write Life's 2020 list of 100 BEST WEBSITES FOR WRITERS! 



You can see the entire list by visiting their website - click on the graphic to view the list now.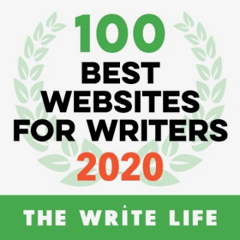 ---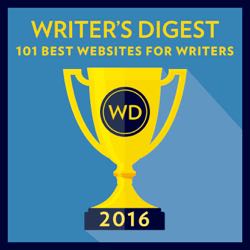 ---
Friend me on Facebook
My Facebook page is about freelance travel writing. I frequently post about:
• links to other well produced travel websites and blogs
• links to my travel articles
• magazine cover stories and back stories
• links to resource pages
• links to coaching and mentoring resources
. . .and plenty of other useful information to get you up to speed



Link to Roy's Personal Facebook page
---


That's all for now. Until next week - just keep pitching! Roy

Roy Stevenson
Pitch Travel Write
www.pitchtravelwrite.com






---