Greetings Fellow Travel Writers!
. . . and WELCOME all new subscribers. Thanks for joining us.


---
What We've Been Doing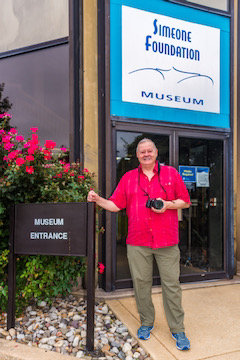 We've been busy the past couple of weeks!

On September 30 we toured the Crawford Auto Aviation Museum of the Western Reserve Historical Society in Cleveland, Ohio, on assignment for a classic car magazine. They had a superb collection of vintage and classic cars. If you have any interest at all in these types of cars, and find yourself in N.E. Ohio, we highly recommend you visit this museum.

Then, on October 11, we took a good old American road trip. Our first stop was Mechanicsburg, Pennsylvania. There, we did a tour of the Rolls-Royce - Bentley Foundation Museum on assignment for the same automobile magazine. The museum gives you the opportunity to get up-close and personal with the vehicles. We were impressed with this museum's classic collection that included some of the finest quality cars in the world.

Next we headed toward Philadelphia, by way of Lancaster County, that stronghold of the Pennsylvania Dutch. We saw horse-drawn buggies carrying long-bearded Amish men, along the main roads and out in the farm country.

In Philly, our magazine assignment was at the Simeone Foundation Automotive Museum. The Simeone is the #1 ranked car museum in the world. This superlative collection of racing sports cars was so impressive that our tour and photography shoot took us 6 hours instead off the usual 3 hours. We're still recovering!

If you're ever near Philly, your visit to the Simeone will show you more rare, exotic, and hot sports cars like Alfa Romeos, Bugattis, Aston Martins, Ferraris, Mercedes-Benzes, Duesenbergs, Maseratis, Jaguars, Auburns, Stutzes, Cords, and Shelby Cobras, than you can shake a tire iron at. James Bond would be envious!

We're spending a couple of days sightseeing in Philly this weekend before we move on to Washington D.C.

More on our travels in next week's newsletter.
---
Editorial: Digital Versus Print Travel Media
As a travel writer for print media, I'm often asked by other freelancers how digital media has affected the print travel magazine business. That's a fair question.

Digital travel media has clearly taken a huge bite out of print travel media. Many travel magazines are slimmer than they used to be. Many travel magazines have experienced drops in their subscriptions & newsstand circulation figures.

A few travel magazines have even closed their doors. Between 2011 and 2013, for example, seven U.K. travel magazines closed their doors.

But, these side effects from the Internet are to be expected from a new and innovative platform that dispenses competing, easily accessible, and free travel information.

You can read the rest of my article in my guest post on TravelWritersExchange.com. You'll be surprised by my conclusions!

Link to guest post on Travel Writers Exchange
---
This Week's Featured Post
My Diverse Travel Writing Assignments
Travel writing is a difficult field to break into, but once you've cracked the travel writing code and established plenty of bylines, it opens the doors to some unusual places. Some of the destinations I've visited seemed so surreal, they were almost beyond my imagination. Other gigs were just downright sweet!

I certainly wouldn't have dreamed that travel writing assignments would take me to a UFO viewing tower on an "extraterrestrial" ranch in the shadow of Mt. Adams in Washington State, for example, or to a 19th century operating room and surgery in London, where Florence Nightingale once did the rounds.

Nor would I have believed my travel writing assignments would take me to atmospheric ghost towns and historic gold mining towns in several U.S. States, plus Wales and New Zealand.

Then there was the downright weird Oregon Vortex, and being taken on a personal guided tour of the awe-inspiring Rosslyn Chapel in Scotland, made famous by Dan Brown's book, The DaVinci Code.

Interesting and luxurious travel experiences are what keep me in the game. I hope you achieve enough success to have these sorts of experiences, too!

Here are some memorable moments from my fourteen years in the travel writing game

---
Upcoming Posts
October 25: Successful Travel Writing Tips for Beginners
November 1: Your Guide To Successful Press Trip Invitations
November 8: Finding Gold Mines in Low-Paying Magazines


---
PitchTravelWrite.com Success Stories
Barb Harmon: Learning To Cope With Grief Led Me To Travel Writing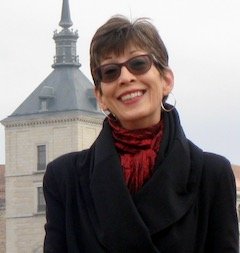 A session with my grief counselor inspired my next chapter as a travel writer.

After the death of my youngest son, I sank into what appeared to be a dark, ugly, depression. I lost interest in everything; including a successful online business. Months later, after closing the shop, I began to see a grief counselor. When she pronounced a diagnosis of Post-Traumatic Stress Disorder, I was shocked but relieved when assured she could help me cope with the symptoms.

One suggestion to help cope was journaling. While that didn't interest me; writing did. As a former Education Manager for a large international cosmetic company, I spent many a night, penning seminar and print material content.

The majority of my life has been spent writing in some form; little did I know writing was about to change the trajectory of my life. It was a grey, rainy day when my counselor asked, "What do you want to do with your life?" Without hesitation, I replied, "I want to be a travel writer." Something stirred inside upon hearing those words; the sun came out, and I knew I was going to be okay. There was life ahead waiting for me to take the first step toward it.

I can thank Google for bringing Roy Stevenson across my path. An editor I frequently worked with, mentioned she might like a roundup story about Guadalajara in the future. She asked if I was interested. Of course, I said, "yes." Two minutes later I was googling roundup stories, and Roy's name popped up.

After reading Roy's article, Why Roundup Travel Stories are the Most Fun to Write, it was apparent his site was the 'mother lode' for aspiring travel writers.

I was hooked, and soon afterward ordered his e-Books which I refer to often - every time I peruse a book, something new jumps out at me. Here's the rest of Barb Harmon's absorbing and successful travel writing journey

---
Pitch Travel Write: Most Requested Links About Improving Your Travel Writing
As travel writers, we put words together to paint pictures of our destinations. Writing about a place we love seems like such an easy thing to do. From the readers perspective, we live a charmed life.   But, as you know, there's much more to the travel writing craft: Things behind the scenes that your reader doesn't know about like . . .
How to say the words in just the right way
 
Sharing valuable information to catch their attention
  
Knowing how to keep them engaged
All of this, and more, is part of travel writing.



There's also a lot to learn about controlling your time and freeing yourself up from mundane tasks so that you can spend more time on the things you love to do – writing about travel.



This resource page includes information about topics that focus on your travel writing craft, including how you can improve your writing and increase your productivity – and get those articles out to editors.

Here's the link to our free Travel Writing Craft Resource Page


---
Inspirational Travel Quote
---
RESOURCES FOR TRAVEL WRITERS
Featured Book for October: How to Break Into the Luxury Travel Writing Market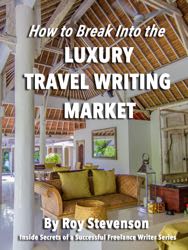 Would you like to stay at luxury resorts, villas, and lodges—for free?

How about being treated like royalty in high-end resorts?

Would you enjoy personalized tours with your own guide and driver?

Does being pampered with lavish treatments in some of the world's most beautiful spas sound good to you?

Would you enjoy eating at some of the finest restaurants in the world—for free?

Wine tasting at some of the world's most gorgeous boutique wineries?

My 12-chapter, 130-page manual will walk you, step-by-step, through the luxury travel writing process. You'll learn how to get luxury travel assignments and leverage them to land luxury travel trips. I've used these techniques to land assignments at dozens of the finest luxury resorts and spas in the world.

This manual contains an up-to-date list of 150+ print magazines and travel websites that publish luxury travel articles. It's the most comprehensive list of luxury magazine outlets you'll find ANYWHERE. Having immediate access to these lists alone is worth the price of the eBook, saving you hundreds of hours of research.

LEARN MORE and BUY THE BOOK

When you buy this book in October you can get $5 off the regular price if you use promo code oct5 at checkout:

BUY THE BOOK

Don't forget to use promo code oct5 at checkout to get your $5 discount.
---
Group Coaching Mastermind Community
Our first Group Coaching Mastermind Community kicked off in October, 2020, and we've got a global group with members living in Australia, Belgium, Canada, Indonesia and the U.S. We're very excited about this group of writers and our new community! We added new members to our community in January 2021 and they're getting to know the group and participate in writing activities.

If you missed out on the opportunity to join this session, you can get on the waiting list for the next session starting in January 2022:

Learn more and get on the waiting list

---
Live Workshops
People have been asking when our 2022 workshops in New Orleans, Louisiana are scheduled.

Here are the tentative 2022 dates:
June 17-20, 2022, Travel Writing & Photography Retreat
June 22-24, 2022, Marketing Master Class for Travel Writers


We've had lots of interest already. You can sign up for our no-obligation interest list for these workshops and receive our substantial early bird discounts when we open registration:

Get on the 2022 Workshop Interest List
---
Did You Know . . .
Our Complete Marketing Master Class for Travel Writers is ranked #1 on TravelWritersExchange.com's Top Ten Travel Writing Workshops.

You can access the list of the top ten travel writing workshops at the link below:

Travel Writers Exchange workshop list: #1 Marketing Master Class

Online Travel Writing & Marketing Master Class
Now, you can study our Marketing Master Class for Travel Writers online for only a fraction of the price of the live class! We recorded it LIVE in Seattle, for aspiring travel writers who weren't able to attend in person.
Who's it for?

If you're a novice travel writer, or you haven't had much luck selling your articles to print magazines, this Online Travel Writing & Marketing Workshop is for you.
If you weren't able to travel to our Live Master Class, here's the opportunity to attend anyway - without any travel costs and at a substantially reduced cost!
If you work a full-time job and can't get time off to attend the live class – you can still attend on your own schedule after working hours.
If you've wanted to attend our Live Marketing Master Class but can't get your schedule to fit with the dates it's offered – here's your opportunity to attend at your own convenience.
---
At Your Service
Coaching and Consulting
Online Courses
Vietnam 1-1 Retreat & Consulting
Expat Consulting
email: pitchtravelwrite@gmail.com
If you know someone who will enjoy this newsletter,
please forward or sign up
---
PitchTravelWrite.com, is our information-packed website for travel writers. This e-zine, a series of travel writing books and reference guides, coaching programs, and our workshops all work together to give you guidance in this field.

Our aim is to provide you with practical, nitty gritty information to help you gain entry into the travel writing realm and all the enjoyment that comes with it. 




We're thrilled to announce that www.PitchTravelWrite.com is once again on The Write Life's list of 100 BEST WEBSITES FOR WRITERS! 



You can see the entire list by visiting their website - click on the graphic to view the list now.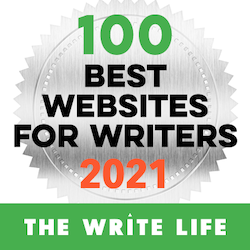 ---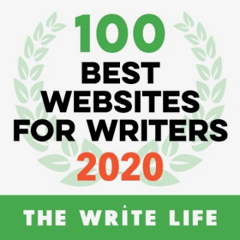 ---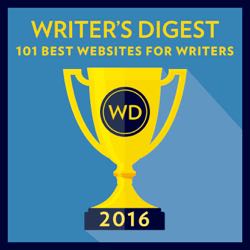 ---
Friend me on Facebook
My Facebook page is about freelance travel writing. I frequently post about:
• links to other well produced travel websites and blogs
• links to my travel articles
• magazine cover stories and back stories
• links to resource pages
• links to coaching and mentoring resources
. . .and plenty of other useful information to get you up to speed



Link to Roy's Personal Facebook page
---


That's all for now. Until next week - just keep pitching! Roy

Roy Stevenson
Pitch Travel Write
www.pitchtravelwrite.com






---