Greetings Fellow Travel Writers!
. . . and WELCOME all new subscribers. Thanks for joining us.


---
WHERE WE ARE NOW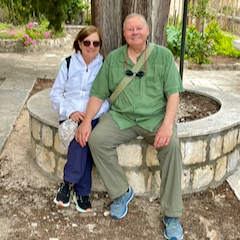 Our enjoyable month-long stay in Split, Croatia, continues. We've had beautiful spring weather with only a sprinkling of rain, so each day invites us to explore something new.

Deep beneath Diocletian's Palace the marvelous subterranean vaults make a great place to explore on a hot day. These underground rooms and halls mirror the imperial palace chambers above and give us a clear idea of what the emperor's rooms looked like.

This well preserved complex's rooms were used for housing the imperial guard and palace staff and enabled them to transit below the palace without being seen. For a few Kuna you can walk through this maze and admire their superb construction.
The largest hall — the Great Ground Floor Hall — may look familiar to Game of Thrones fans. It's where Khalesee kept her fire-breathing dragons.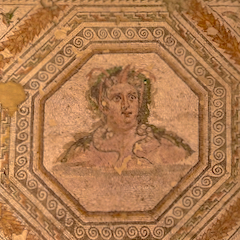 Situated a few minutes' walk up the hill from the Old Town, the Archeological Museum, founded in 1820, is Croatia's oldest museum.

This world class archeological museum is guaranteed to set your mind spinning back centuries — even millenia — to the period of antiquity when you see the lifelike mosaics and Stelae for Roman soldiers who served here.

Half the fun of exploring Split is wandering through its atmospheric back alleys. Some are so narrow you can touch both sides with extended arms. You'll encounter dark, ancient archways, mini bistros and boutique shops, always with marble or stone paving underfoot, worn smooth with centuries of use. Oh, the stories they could tell!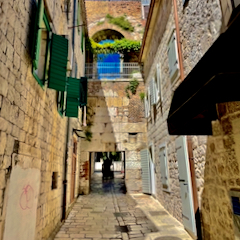 These back alleys are perfect for getting lost and last night after dinner we did just that. While we were "lost", we found new restaurants and bars that aren't open during the day. We found a dark, forbidding tunnel we hadn't noticed in daytime. After a couple of wrong turns into dead-ends and a mild discussion about which way was "out", we decided to take the dark, forbidding tunnel and eventually it led to home.
---
WORKSHOP REGISTRATION IS OPEN!
Our Travel Writing Workshops Are The Best ANYWHERE!
This year we're giving you the opportunity to take both of our comprehensive & exciting travel writing courses back-to-back in the U.S.A!

You can still register for our workshops - we still have a handful of seats remaining.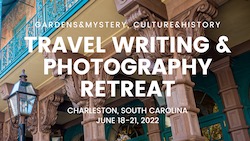 Our unique Travel Writing & Photography Retreat includes creative travel writing and photography workshops. You'll learn and practice the skills you need to be a successful travel writer including dozens of tips to make quick improvements to your writing.
You'll also learn how to produce quality photographs that editors will love. You'll practice by making a photo gallery while you're in Charleston to help you sell and tell your story. By the end of the four days you'll have a completed draft story with photos - ready to pitch to an editor! Learn more and Register at this link (or click the graphic)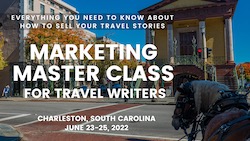 Our popular Travel Writing and Marketing Master Class will follow the Travel Writing & Photography Retreat, from June 23-25, in Charleston.
In this exclusive program we'll explore, in detail, every single step of my travel writing, pitching and selling strategy. It's only offered once a year. If you want to learn how to break into travel writing, sell your stories to reputable paying print magazines, and get paid - you NEED to take this course! Register at this link (or click graphic)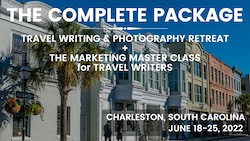 You can take both workshops back-to-back, in Charleston. You'll spend the first 4 days working on your writing craft and your photography skills and then you'll learn exactly what you need to do to sell your stories in the last 3 days of the week. It's the complete package!

If you sign up for both workshops - The Complete Package - you'll receive a whopping discount of $800 off the regular price. No, that's not a typo, it's a 26% discount when you register for both workshops.
If you're serious about travel writing, this is the best investment you can make to learn everything you need to know about mastering the art & craft of travel writing, travel photography, using your assignments to get complimentary travel perks, successfully selling your stories, and much more. Register here (or click the graphic) for The Complete Package

If you're limited on time and can take only one workshop, you can still save $100 off the regular price of each individual workshops:
June 18-21 - The Travel Writing & Photography Retreat and
June 23-25 - The Marketing Master Class for Travel Writers.
To ensure a personal, quality experience for everyone, registrations is limited.
What Makes Charleston An Ideal Destination For Our Travel Writing Workshops?
Charleston, South Carolina well deserves its reputation as one of America's most diverse and interesting small cities. Travel + Leisure magazine has named it the Best City in the U.S. for the last 9 straight years.
JOIN US in Charleston for the BEST travel writing workshops ANYWHERE


---
Editorial: How to Pitch Travel Stories To Non-Travel Magazines
Some years ago, I decided to track what types of magazines my travel articles have been published in. I went through my publication list and counted 22 travel and lifestyle magazines and 31 travel websites, giving me a total of 53 travel publications.

What I didn't expect to see was that my travel stories have also been published in a whopping 53 non-travel magazines. These included specialty publications like American Cowboy, Armchair General, Aviation History, Beer Connoisseur, Blue Water Sailing, Coast & Kayak, Lost Treasure, Pacific Horticulture, Popular Communications, Renaissance, Spaceflight, Walking New Zealand, and World War II, to name a few.

I was amazed to find that I've managed to place my travel articles in more than 50 non-travel hobby magazines, and specialty publications and trade journals.

Why am I telling you this?

Because most novice travel writers believe that only travel magazines will publish their stories. This is a misconception costing them assignments and money. I wouldn't be anywhere near as successful a freelance writer if I had only pitched my stories to travel magazines.

You should certainly pitch your travel stories to travel publications but you should also pitch your travel stories to non-travel magazines when it's appropriate. There's a whole universe of non-travel magazines out there waiting to snap up your travel articles.

Here are seven techniques to help you generate story ideas so you can sell your travel stories to specialty magazines
---
Featured Post
Writing For In-flights, On-boards, In-Rooms & In-Train Magazines
Writing for in-flights is regarded as the holy grail for travel writers. When I first got started in freelancing, I was in awe of my peers who were writing for in-flights because these are very prestigious bylines. I'm still in awe of them!

Because of the prestige and high pay associated with writing for in-flights, the competition from your fellow freelancers is fierce. Most in-flight editors receive an absurdly high number of queries each day. So they can be very picky about what they choose to publish. 



But the good news about writing for in-flights is that, with 250 in-flights published every month, the editors are constantly looking for stories ranging from 250 words to 3,000 words on almost every conceivable topic.  



Given an average of 6 feature articles in each in-flight, and there are 250 of them, this means editors are looking for at least 1500 articles every month!

Approximately twenty five in-flights ceased operations during the pandemic. Some are resurrecting their publications as travel picks up. Be sure to check the in-flight magazine you're targeting before you pitch a story.

Here are the story ideas to pitch to in-flights and similar publications:

Read the article

---
Upcoming Posts
May 16: What Are Your Travel Writing Goals?
May 23: The Travel Writing Life in the Office and Online
May 30: Seven Travel Writing Mistakes Beginners Make


---
PitchTravelWrite.com Success Stories
Barb Harmon: A Travel Writing Success Story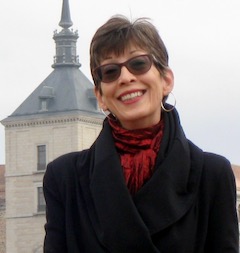 "After the death of my youngest son, I sank into what appeared to be a dark, ugly, depression. I lost interest in everything, including a successful online business. 

My grief counselor pronounced a diagnosis of Post Traumatic Stress Disorder (PTSD). I was shocked but relieved when she assured me she could help me cope with the symptoms.
She asked, "What do you want to do with your life?" 

Without hesitation, I replied, "I want to be a travel writer."
The first step was to gently dip my toes in the water by creating a new blog. I was writing again and it felt good. I spent hours online reading masses of information on travel writing. I didn't know if anyone would be interested in my stories, but I was determined to write them. 
An editor mentioned she might like a roundup story about Guadalajara in the future. She asked if I was interested.  Of course, I said, "yes."  But what's a roundup story, I wondered?"

Read the rest of Barb Harmon's inspiring travel writing story here


---
Pitch Travel Write: Most Requested Links About Specializing vs Diversifying
Should you specialize in one genre or diversify into many? I recommend you do both. Start out by writing in one genre then expand out.

When you increase the specialty areas and genres you write in, your potential market increases exponentially.

Writing in multiple genres expands your writing bandwidth and prevents you getting bored with one subject. And, financially, you'll be better off because it's easier to sell more stories when you write in multiple genres.

Write in as many genres as you can. If I had just written in one genre, I wouldn't have had anywhere near as much success. By writing in multiple genres, I've sold more than 1,000 stories to 200+ regional, national, and international magazines, newspapers, trade journals, custom publications, specialty magazines, in-flights, on-boards, and online travel magazines.

Although you'll obviously pitch and sell more stories about your interests and passions, you should always strive to get your stories published in as many different genres and magazines as you can.

Here's more reading on this subject:

Writing Genres and Your Travel Writing Niche

How to Expand Your Writing Genres

Expand Your Writing Genres Even When You're Not an Expert


---
Inspirational Travel Quote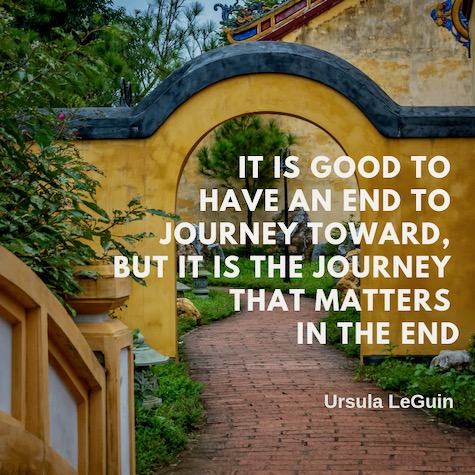 ---
RESOURCES FOR TRAVEL WRITERS
Featured Bundle : The Creative Pack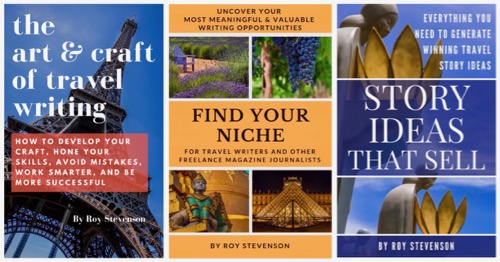 Our Creative Pack provides the first pieces of the travel writing puzzle. These three eBooks give the starting point for every travel writer: dreaming up unique story ideas, finding the best writing niches for your interests, passions and experience, and the art & craft of travel writing. 

This bundle already is discounted 10% from the price of single books. For the next few weeks you can get an additional $10 off by using Promo Code AMTEN at checkout. Get all three of these books for only $24.95!

Here's how these reference guides will help you.

The Art & Craft of Travel Writing is a handy reference guide to make your travel stories sparkle and help you become a more successful writer.  

The tips and techniques packed into the 170-page book will help you develop your craft, hone your skills, and work smarter.

In Find Your Niche you'll learn why it's important to write in a variety of genres.  It explores the multitude of opportunities available to travel writers and other freelance writers.  

You'll learn to identify the niches that are most interesting and meaningful to you. And you'll find out how to hone in on the most profitable niches.

Full of  tips, advice and inspiration, this 85-page book will help you find your niche!

Story Ideas that Sell guides you along the highly creative path of inventing and discovering potential travel stories to pitch and sell to travel magazines. Conjuring up viable story ideas are the very bedrock of every successful travel writer today.  

In this 76-page book you'll learn my winning system to generate story ideas that sell. Master this first step - and combine it with a great pitch - and you'll soon find yourself immersed in exciting experiences with fascinating people.



Note: Don't forget to use promo code AMTEN at checkout to get your $10 discount during this month.
---
Group Coaching Mastermind Community
Our first Group Coaching Mastermind Community kicked off in October, 2020, and we've got a global group with members living in Australia, Belgium, Canada, Indonesia and the U.S. We're very excited about this group of writers and our new community! We added new members to our community in 2021 and they're getting to know the group and participate in writing activities.

If you missed out on the opportunity to join earlier sessions, you can get on the waiting list for the next session starting later this year:

Learn more and get on the waiting list

---
Did You Know . . .
Our Complete Marketing Master Class for Travel Writers is ranked #1 on TravelWritersExchange.com's Top Ten Travel Writing Workshops.

Your next opportunity to attend these classes will be in Charleston, South Carolina in June, 2022. There are still a few open seats in these workshops, so sign up while we have space.

Our travel writing & marketing workshops are highly informative and a blast, socially.

Travel Writing and Photography Retreat

Marketing Master Class for Travel Writers

The Complete Package (both workshops and a BIG discount)

You can access the list of the top ten travel writing workshops from Travel Writers Exchange at the link below: Travel Writers Exchange workshop list: #1 Marketing Master Class

---
At Your Service
Coaching and Consulting
Online Courses
If you know someone who will enjoy this newsletter,
please forward or sign up
---
PitchTravelWrite.com, is our information-packed website for travel writers. This e-zine, a series of travel writing books and reference guides, coaching programs, and our workshops all work together to give you guidance in this field.

Our aim is to provide you with practical, nitty gritty information to help you gain entry into the travel writing realm and all the enjoyment that comes with it. 


---
Awards and Accolades
We're thrilled to announce that www.PitchTravelWrite.com is once again on The Write Life's list of 100 BEST WEBSITES FOR WRITERS! 



You can see the entire list by visiting their website - click on the graphic to view the list now.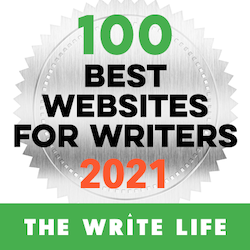 ---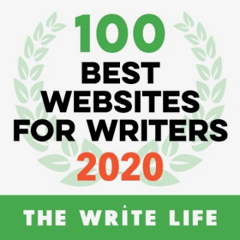 ---
We're proud to announce that our travel writing website has made Writer's Digest Magazine's 2016, 2020, and 2021 101 BEST WEBSITES FOR WRITERS. Writer's Digest Magazine also lists us on their Best Genre/Niche Websites for 2021.

Writer's Digest doesn't bestow these awards lightly. And we're the only travel writing website on their lists!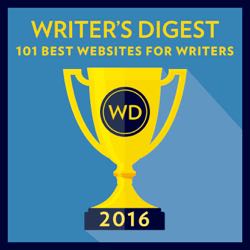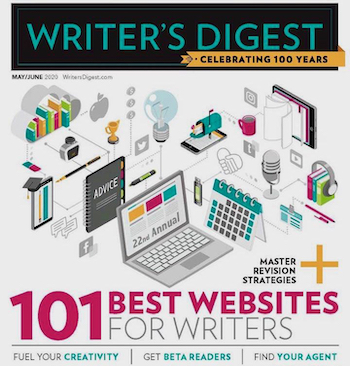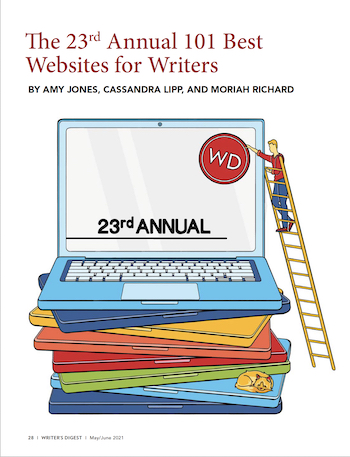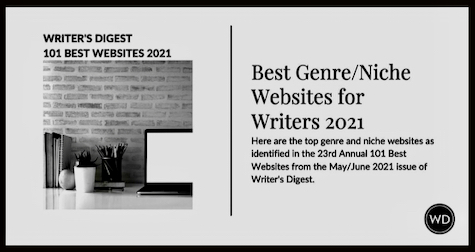 ---
Friend me on Facebook
My Facebook page is about freelance travel writing. I frequently post about:
• links to other well produced travel websites and blogs
• links to my travel articles
• magazine cover stories and back stories
• links to resource pages
• links to coaching and mentoring resources
. . .and plenty of other useful information to get you up to speed



Link to Roy's Personal Facebook page
---


That's all for now. Until next week - just keep pitching! Roy

Roy Stevenson
Pitch Travel Write
www.pitchtravelwrite.com






---