Greetings Fellow Travel Writers!
. . . and WELCOME all new subscribers. Thanks for joining us.



Editorial: Writing About Historic Places Can Be Exciting!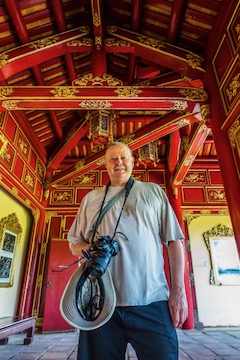 I love visiting historic destinations and writing about them. I find it easy to imagine what happened there - often quite vividly.

My historic travel assignments have taken me to jaw-dropping places and events: living history re-enactments, renaissance faires, military vehicle shows, battlefields, and even an historic schooner rendezvous in Washington State's Pacific Northwest.

I've clambered through crumbling ancient ruins, drafty castles, atmospheric abbeys, monasteries and chapels, and formidable forts and fortresses.

Then there are haunting ghost towns, boisterous gold mining towns, shoot 'em up wild west towns that I've explored. I watched one of America's oldest rodeos and I've written about old hotels, pubs and breweries.

In the subterranean world, I've crept through underground labyrinths in Wales, catacombs in Paris, smuggler's caves in Hastings, England, and gold mines in Wales, New Zealand, Alaska, and Arizona.

In an underground bunker near Tucson, Arizona, I've pushed the button to release an enormous Titan missile to start World War III. (Fortunately, the missile in question had long since been disarmed!)

These places and events were steeped in history and they've preserved their history superbly.

You can write historical travel articles & get paid for them.

One thing's for sure - history travel articles sell well. I've never had any problem selling them to print magazines, plus the occasional website. There's an abundance of history and travel periodicals on the magazine racks—literally hundreds of magazines that want to buy your historic destination pieces. I do not exaggerate this figure.

On a trip last year to a Seattle Barnes & Noble bookstore, Linda and I pulled 53 history magazines off the magazine rack to photograph their covers. And I have no doubt that I could easily track down another 25 history magazines from other sources like Writer's Market, the Internet, and our local library.

I've sold dozens of stories about historical places - they're easy sales. If you love history, this could be a genre that will payoff in many ways for you. Stop pitching mundane, dime-a-dozen stories about your Weekend In the Bahamas or Top Ten Lists of Things to Do in Iceland.

Historic destination stories provide a golden opportunity for travel writers! Think about how it can work in your favor. And read our Featured Post (below) to learn how to do it and get paid!

---
This Week's Featured Post
How to Write Historical Travel Articles – and Get Paid
Do you stand in historic places and find yourself in awe? Can you visualize what happened there? 

If this describes you, then writing historical travel articles can be an excellent genre to pursue.  

If you want to break into travel writing and enjoy visiting historic places, you can combine your interests and sell travel articles about historic places and events. 

Right from the dawn of my travel writing career I've been writing history articles based on my travels around the world.  My high school and university history teachers would be proud! 
 


A huge percentage of my travel articles have been about historic places.  Of the 1,000 published articles I've had published, 225 have involved historic places or events. That's a whopping 23% of my bylines! 

Read how you can break into the historic travel writing arena, at the link below ...

READ THE ARTICLE


---
GROUP COACHING MASTERMIND
Are you tired of talking, thinking, and dreaming of breaking into travel writing?

Are you ready to start writing?

Many of you have asked when we're going to offer group coaching. So, we're working on it. We're planning to make it affordable, fun, and helpful and productive for you.

Everything will be done online with video training, a community of like-minded writers helping each other, a robust focus on the craft of writing and the art of selling, and lots of other resources at your fingertips.

Here are a few of the things we'll be offering through our Group Coaching Mastermind program:

A group coaching place where . . .

- you'll get helpful critiques of your story ideas
- you'll learn how to write successful query letters
- you'll get solid advice about pitching your stories
- you'll get feedback on your articles
- you'll get photography tips for preparing galleries for editors
- you'll have an opportunity to showcase your articles & photos


A safe and helpful community where . . .

- you can ask questions and get the answers you need
- you can gain the confidence to leap over roadblocks
- you can gain insight, encouragement, and support
- you can tap into for help when you're stuck with your writing
- you can give and receive solid advice about problems
- you can celebrate your writing successes
- you can ask for help with magazine leads to pitch your story ideas
- other members can help with"in-the-trenches" perspectives
- everyone exchanges thoughts on story ideas and what works


A mentoring and resource place where . . .

- you'll receive marketing tips about selling your travel stories
- you'll find new resources to boost your freelance travel writing knowledge
- you'll get advice on the craft of travel writing
- you'll have opportunities to fine-tune your photography skills
- you'll get a chance to share your articles & best shots


You'll get a writing community, group coaching and resources and content so you can succeed in travel writing - and have fun with other travel writers while you're doing it.

Our BRAND NEW Group Coaching program will be limited to the first 35 registrants. The people on the interest list will get first option to register, so if you're interested, get on the no-obligation list so you'll be notified first:

Click here to get on the Group Coaching Interest List

---
Upcoming Posts
June 1: Break Into Travel Writing With Museum Stories
June 8: What A Year In The Life Of A Fulltime Travel Writer Looks Like
June 15: For Your Best Travel Stories: Tap Into Your Interests and Passions


---
PitchTravelWrite.com Success Stories
Persistence & Passion Lead to Success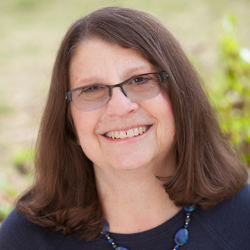 Sandra Bornstein was already an accomplished author when she attended our Travel Writing & Marketing Master Class in April 2017. But, she wanted to learn more about marketing her work to paying print magazines.

To gain traction in paying print media she needed to learn the marketing and sales component of freelance travel writing.

Sandy says, "Marketing continued to be one of my weaknesses, so I attended Roy Stevenson's Seattle Travel Writing & Marketing Master Class. After the class, I flew back to Colorado with a revised marketing plan."

Her 3-step marketing process led to exciting and predictable results – getting more stories published!

Here's how she did it …

READ SANDY'S STORY . . .


---
Pitch Travel Write: Most Requested Links about Improving Your Travel Writing

As travel writers, we put words together to paint pictures of our destinations. Writing about a place we love seems like such an easy thing to do. From the readers perspective, we live a charmed life.  

But, there's much more to the travel writing craft. There are things behind the scenes that your reader doesn't know about like . . . - how to say the words in just the right way  - sharing valuable information to catch their attention - knowing how to keep them engaged

All of this, and more, is part of travel writing.



There's also a lot to learn about controlling your time and freeing yourself up from mundane tasks so that you can spend more time on the things you love to do – writing about travel.

This resource page includes information about topics that focus on your travel writing craft. How you can improve your writing and increase your productivity – and get those articles out to editors.


---
Inspirational Travel Quote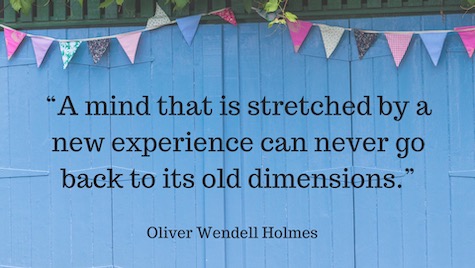 ---
RESOURCES FOR TRAVEL WRITERS
Featured Bundle: The Creative Pack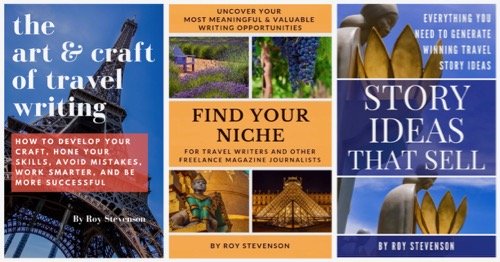 Our Creative Pack provides resources to help you with the first piece of the travel writing puzzle. These three eBooks give the starting point for every travel writer: dreaming up unique story ideas, finding the best writing niches for your interests, passions and experience, and the art & craft of travel writing. You can learn more here . . .

Here's how these reference guides will help you.

The Art & Craft of Travel Writing is a handy reference guide to make your travel stories sparkle and help you become a more successful writer.  



The tips and techniques packed into the 170-page book will help you develop your craft, hone your skills, and work smarter.

In Find Your Niche you'll learn why it's important to write in a variety of genres.  It explores the multitude of opportunities available to travel writers and other freelance writers.  



You'll learn to identify the niches that are most interesting and meaningful to you. 

And you'll find out how to hone in on the most profitable niches.



Full of  tips, advice and inspiration, this 85-page book will help you find your niche!

Story Ideas that Sell guides you along the highly creative path of inventing and discovering potential travel stories to pitch and sell to travel magazines. Conjuring up viable story ideas are the very bedrock of every successful travel writer today.  

In this 76-page book you'll learn my winning system to generate story ideas that sell.  Master this first step - and combine it with a great pitch - and you'll soon find yourself immersed in exciting experiences with fascinating people.

You can buy the books individually, or save 10% by grabbing the bundle. Learn more and purchase the Creative Pack. . .

---
Live Workshops
People have been asking when our 2021 workshops in the U.S. are scheduled. They're scheduled in June, 2021, in New Orleans, Louisiana.

Here are the 2021 dates:
June 3-6, 2021, Travel Writing & Photography Retreat
June 8-10, 2021, Marketing Master Class for Travel Writers


We have had a lot of interest for these workshops already. You can sign up for our no-obligation interest list for these workshops and receive our substantial early bird discounts when we open registration:

GET ON THE 2021 LIVE WORKSHOP NO-OBLIGATION INTEREST LIST HERE
---
At Your Service
Coaching and Consulting
Online Courses
Vietnam 1-1 Retreat & Consulting
Expat Consulting
email: pitchtravelwrite@gmail.com
If you know someone who will enjoy this newsletter,
please forward or sign up
---
PitchTravelWrite.com, is our information-packed website for travel writers. This e-zine, a series of travel writing books and reference guides, coaching programs, and our workshops all work together to give you guidance in this field.

Our aim is to provide you with practical, nitty gritty information to help you gain entry the travel writing realm and all the enjoyment that comes with it, too.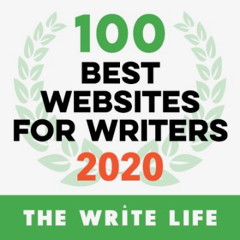 We're thrilled to announce that www.PitchTravelWrite.com is on The Write Life's 2020 list of 100 BEST WEBSITES FOR WRITERS! 



You can see the entire list by visiting their website - click on the graphic to view the list now.



---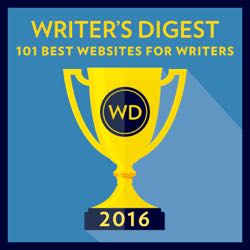 ---
Friend me on Facebook
My Facebook page is about freelance travel writing. I frequently post about:
• travel writing & blogging conferences,
• links to other well produced travel websites and blogs,
• links to my travel articles,
• travel writing themes,
• links to reputable travel writer's groups, associations, and newsletters,
• magazine covers stories and back stories,
• links to resources pages,
• links to travel writing archives,
• links to coaching and mentoring resources,
• and plenty of other useful information to get you up to speed.



Link to Roy's Personal Facebook page
---


That's all for now. Until next week - just keep pitching! Roy

Roy Stevenson
Pitch Travel Write
www.pitchtravelwrite.com






---