Greetings Fellow Travel Writers!
. . . and WELCOME all new subscribers. Thanks for joining us.


Editorial: Is It Worth It to Pitch Travel Stories to Newspapers?
Having newspaper bylines has been considered a rite of passage among travel writers, and we like to boast about our newspaper clips. Dropping the names of our newspaper publications, while on press trips, is considered almost as prestigious as in-flight clips.

But writing travel stories for newspapers is different now. Are they worth pitching?

During my entire third year of freelance writing, around ten years ago, I systematically and relentlessly bombarded newspapers with travel story ideas. I wanted to see if I could make a nice sideline income from newspapers.

Every month I'd send travel queries to travel editors in the top two newspapers in most of the 50 states, plus a few overseas ones. It would take me a day to complete this onerous task, but I figured it might pay off.

The results were underwhelming. I sold only five articles from a total of 1000 queries. The newspapers that picked up my stories were the Sunday Oregonian, the New Zealand Sunday News, the South China Morning Post, plus two U.S. regional newspapers. That's a dismal .005% publication success rate compared with my magazine publication rate of 90%.

I stopped pitching my travel stories to newspapers. There was no point flogging this dead horse.

Things have changed dramatically in the newspaper arena. The Internet has caused many newspapers to contract and, sadly, many have closed their doors.

As newspapers cut their budgets, they resorted to pulling travel stories off the Associated Press line. Those stories don't cost the papers anything. Entire travel columns have been eliminated.

During the newspaper boom times, from the 1970s - 1990s, there were more than 100 full time newspaper travel editors in the U.S. Today, there are less than 12.

Newspapers no longer pay a livable fee for travel articles from freelancers. The larger papers may pay $200-$500 per story, plus extra for photographs — and the smaller regionals only pay $50-$250 per story, if you're lucky.

And, newspaper travel editors do not accept pre-travel pitches like most magazines.

For these reasons, the top travel writers have long since written newspapers off as potential outlets for their work. Travel sections are now loaded with insipid stories that read like they were written by a fussy grandmother.

To add insult to injury, there's also an outdated ethics rule with newspapers: major newspapers will not publish travel stories by writers who have accepted comped travel. This means you can't write for a newspaper if you've just got back from a sponsored press trip, no matter how much juicy material you gathered.

The realities of today's travel writing market make it impossible to take our trips without the assistance of 'comped' accommodations, attractions, and meals and travel costs. That's a problem.

So, the tattered remnants of newspaper travel writing has devolved into a murky, "Don't ask, don't tell" situation. Newspaper editors don't want to know if their writers received 'comps.' Hardly an ideal situation.

But, all is not lost.

Novice writers can still find homes for their travel stories in the surviving smaller suburban and regional newspapers. The editors of suburban newspapers are screaming out for good copy.

Just this week I received an email from one of my newsletter subscribers telling me that he'd had several travel stories published in his local newspaper. And, small suburban newspapers don't give a hoot if you received 'comps' on your trip.

I've met dozens of travel writers on press trips who have established comfortable, permanent relationships with their local newspapers. These regular newspaper assignments almost guarantee them ongoing press trips.

You won't get paid much, if at all. But when you're starting out, your main goal is to rack up those bylines to enhance your credibility. Being compensated for your stories is secondary. And, at least they'll provide you with solid print assignments that you can parlay into comped travel.

Check out the health of suburban, regional, and national newspapers in your own city, region, and country. Call your suburban editors and ask if they accept articles from local residents. Inquire with your local CVBs if assignments from suburban newspapers can be used as collateral for comped travel?

Despite this checkered review, some of your will still want to pursue newspapers. It's easy to find the names of newspapers in your suburb, region, and country.

Here are some excellent national, regional, city, and suburban newspaper listings for you: Daily Earth Newspaper Directory, USNPL, 50 States Newspaper Listing, World Newpapers Lists.

If any of you are achieving consistent success with writing for newspapers, I'd love to hear about it.
---
This Week's Featured Post
The Best Websites For Travel Writers
The Ultimate Travel Writer's Website Resource List

In my fourteen years as a travel writer I've checked out many online resources for travel writers. Although I've abandoned some, outgrown some, and others have fallen by the wayside, I still refer to many websites to keep up with the industry.

Our updated website resource list is worth browsing for travel information, story ideas, networking, and fun.

You'll find websites to provide you with offbeat, unique, and downright weird travel destinations and attractions; an expert on all things aviation; a source of marvelous travel writing; a free travel writer's membership group; a networking website; travel copywriter's websites; a website for a group that hosts a great linkup between writers and top flight travel magazines, and other juicy travel writing intel.

READ THE ARTICLE - ACCESS THE LIST OF RESOURCES

---
Upcoming Posts
May 31: The Ultimate Travel Writer's Resource List
June 7: Selling and Reselling Your Articles: Three Tricky Situations and How to Handle Them
June 14: Free! My Freelance Writing Articles Published Around The World


---
PitchTravelWrite.com Success Stories
Tim Cotroneo: My Story as a Golf and Travel Writer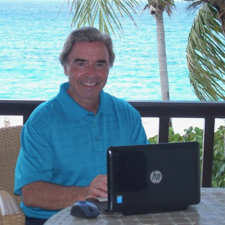 "In 2011, I attended a travel writer's workshop and listened to a presentation by a speaker named Roy Stevenson who shared several travel writing tips. I thought to myself, "If I can accomplish half of what this guy has achieved in his short travel writing career, I'll be as happy as a clam."



After the workshop my wife and I planned a trip to the Turks and Caicos Island of Providenciales. I emailed the golf professional at the island's only 18-hole course in advance of the trip and presented myself as a golf and travel writer. I thought to myself, "I have nothing to lose and everything to gain."  On the trip I met with the pro and played the course. 

My First Yes

During our stay in Providenciales, I noticed a glossy magazine on the coffee table in our hotel room and read it. Upon returning home to Minneapolis, I pitched this magazine a story idea about what I experienced at the golf course when I played there.

 The editor said yes! 

I wrote the story and got paid $300. I was officially a travel writer and have been writing about golf and travel ever since."

Here's Tim Cotroneo's exotic golf and travel writing journey so far . . .

---
Pitch Travel Write: Most Requested Links About Dreaming Up Travel Story Ideas
It's getting harder and harder to be a generalist travel writer trying to do what thousands of other generalist travel writers are doing. You have to be really creative to come up with unique story ideas that editors haven't heard before.

It takes some groundwork to become savvy at recognizing and mining gold nugget travel story ideas.  A huge factor in selling story ideas and getting them published is the quality of your idea. While this may seem self-evident, finding an interesting story to pitch is a daunting task for novice freelance writers. 



It takes some experience to know what constitutes a viable travel story.  And deciding whether a story idea is a dog or a shooting star is an important first step in the pitching process.
 


So where, and how, do travel writers start their quest for a salable story? Here are 6 tips to help you . . .

For novice freelance writers, trying to figure out what story to pitch to an editor is a daunting task. Because of inexperience, you have no frame of reference.  Often, beginners lack confidence in their story ideas. So where do you start?

If you want to boost your bylines, try my winning system. These seven techniques can be used to constantly generate salable ideas . . .

The beauty of travel writing is that you can write an article about almost every aspect of your travels and find a home for it somewhere. Editors get tired of being pitched the same kind of roundup story. They see it all the time and it's not always what they're looking for. They are looking for new ideas and fresh perspectives.

There are some common themes for travel articles, there are travel articles that focus on "the best" that a place has to offer, and there are travel stories based on specific areas of interest. This might include things like luxury travel, adventure travel, beer and wine, just to name a few. This post will give you some idea of the types of travel stories you can write and sell.


---
Inspirational Travel Quote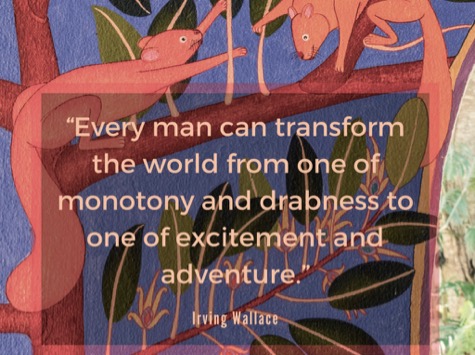 ---
RESOURCES FOR TRAVEL WRITERS
Featured Book of the Month: 100 PRINT MAGAZINES THAT WANT TO PUBLISH YOUR TRAVEL ARTICLES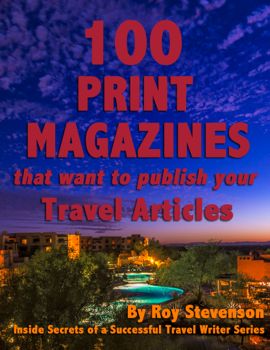 Where do travel writers find magazine leads to pitch and sell their stories? My reference guide, 100 Print Magazines That Want To Publish Your Travel Articles, is a great place to start your search.

This compilation is far more specialized than what you find in Writer's Market. Compiled over ten years from a wide variety of on-line sources, field resources and book references, this comprehensive listing also includes international publications for the English-speaking market.

If you want to be a successful travel writer and get your articles published in paying print publications, you need to be highly proficient at finding travel magazine leads. 

Having a solid list of magazines makes it easier to find assignments that will help get you invited on Press trips.

You can get $5 off the price of the book if you use promo code MY5 at checkout: BUY THE BOOK

Here's what professional travel blogger Chris Backe has to say about 100 Print Magazines That Want To Publish Your Travel Articles reference manual: "The title tells you exactly what to expect. Roy introduces the concept of a 'distribution list' early on, his approach to simultaneous submissions, along with the need for writers to research and add places of their own to the list.

The list itself is well-organized and offers a paragraph or so for every noted magazine (though some descriptions do look copy-and-pasted from a magazine's own page ). Look for the website, a link to their guidelines, the editor's name, and an e-mail address – note of course that you'll want to confirm everything's still up-to-date before sending off your pitches."

"Writers will be hard-pressed to find a resource as great as Roy Stevenson's, "100 Print Magazines that Want to Publish you Travel Stories." This is packed with insider details and contact information that will help any writer winnow down markets by developing target-specific lists for publishing their articles."
Karin Leperi, Award Winning Travel Writer/Photographer (USA)

Learn more and buy the book . . .


---
Group Coaching Mastermind Community
Our first Group Coaching Mastermind Community kicked off in October, 2020, and we've got a global group with members living in Australia, Belgium, Canada, Vietnam and the U.S. We're very excited about this group of writers and our new community! We added new members to our community in early January and they're getting to know the group and participate in writing activities.

If you missed out on the opportunity to join this session, you can get on the waiting list for the next session starting in the fall:

Learn more and get on the waiting list

---
Live Workshops
People have been asking when our 2022 workshops in New Orleans, Louisiana are scheduled.

Here are the 2022 dates:
June 17-20, 2022, Travel Writing & Photography Retreat
June 22-24, 2022, Marketing Master Class for Travel Writers


We've had lots of interest already. You can sign up for our no-obligation interest list for these workshops and receive our substantial early bird discounts when we open registration:

GET ON THE 2022 LIVE WORKSHOP NO-OBLIGATION INTEREST LIST HERE
---
Did You Know . . .
Our Complete Marketing Master Class for Travel Writers is ranked #1 on TravelWritersExchange.com's Top Ten Travel Writing Workshops.

You can access the list of the top ten travel writing workshops at the link below:

Travel Writers Exchange workshop list: #1 Marketing Master Class

Online Travel Writing & Marketing Master Class
Now, you can study our Marketing Master Class for Travel Writers online for only a fraction of the price of the live class! We recorded it LIVE in Seattle, for aspiring travel writers who weren't able to attend in person.
Who's it for?

If you're a novice travel writer, or you haven't had much luck selling your articles to print magazines, this Online Travel Writing & Marketing Workshop is for you.
If you weren't able to travel to our Live Master Class, here's the opportunity to attend anyway - without any travel costs and at a substantially reduced cost!
If you work a full-time job and can't get time off to attend the live class – you can still attend on your own schedule after working hours.
If you've wanted to attend our Live Marketing Master Class but can't get your schedule to fit with the dates it's offered – here's your opportunity to attend at your own convenience.
---
At Your Service
Coaching and Consulting
Online Courses
Vietnam 1-1 Retreat & Consulting
Expat Consulting
email: pitchtravelwrite@gmail.com
If you know someone who will enjoy this newsletter,
please forward or sign up
---
PitchTravelWrite.com, is our information-packed website for travel writers. This e-zine, a series of travel writing books and reference guides, coaching programs, and our workshops all work together to give you guidance in this field.

Our aim is to provide you with practical, nitty gritty information to help you gain entry into the travel writing realm and all the enjoyment that comes with it. 




We're thrilled to announce that www.PitchTravelWrite.com is once again on The Write Life's list of 100 BEST WEBSITES FOR WRITERS! 



You can see the entire list by visiting their website - click on the graphic to view the list now.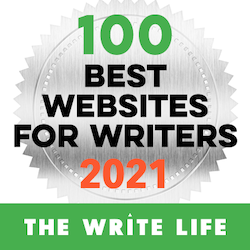 ---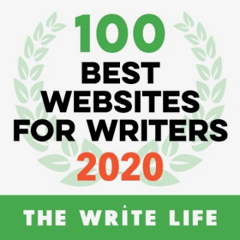 ---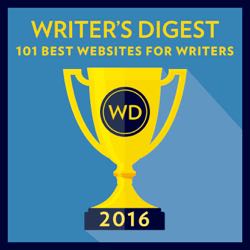 ---
Friend me on Facebook
My Facebook page is about freelance travel writing. I frequently post about:
• links to other well produced travel websites and blogs
• links to my travel articles
• magazine cover stories and back stories
• links to resource pages
• links to coaching and mentoring resources
. . .and plenty of other useful information to get you up to speed



Link to Roy's Personal Facebook page
---


That's all for now. Until next week - just keep pitching! Roy

Roy Stevenson
Pitch Travel Write
www.pitchtravelwrite.com






---