Greetings Fellow Travel Writers!
. . . and WELCOME all new subscribers. Thanks for joining us.


---
REGISTRATION IS OPEN!
Early Bird Pricing Ends at Midnight Tonight
Just a reminder - if you want to attend our Charleston workshops, the early bird pricing ends tonight, February 14th, at midnight.

You can still save $200 on each individual workshop, or you can save $1000 when you sign up for both workshops. Get additional details here


---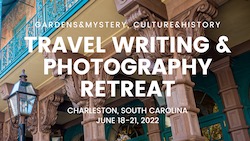 If you want to boost your travel writing skills to a new level this workshop is for you. We'll focus on travel writing and photography - how to write exciting travel stories and create photo galleries that editors will love.

This interactive course features lectures, writing exercises, in-the-field tours, group readings & discussions, and hands-on experience. You'll also receive on-on-one feedback and goal setting in a private session with Roy.

This retreat is open to writers of all skill levels. The classroom exercises will help you write personal travel memoirs and stories you can keep for yourself, publish professionally, or share with friends and family on your blog or social media.

Class size is limited! You'll find complete details, including agenda & registration form, at this link (or click the graphic)

Testimonials

When I attended Roy's Travel Writing & Photography Retreat in Vietnam this year, he taught me the skills I needed to get started and when I came home I had so much confidence and motivation, I could hardly wait to get started.

You will learn how to avoid the pitfalls many beginning writers experience, and Roy will lead you to the right path for a successful travel writing career. With honest feedback, "how to" and "what not to do," you will be able to go home and start doing what you love to do and get paid for it."
Linda Blair

"I loved the small size of the group and the relaxed and friendly atmosphere. The one-on-one time with Roy to get feedback on my ideas and writing were invaluable"
- Jill Friedman

"The balanced curriculum between writing and photography were outstanding."
- Deb Sittko

"The balance between the workshop, free time, and group events, and the practical, usable advice were great!" - Annette DeSmedt


---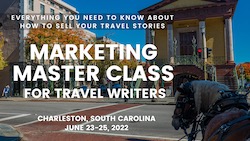 Other travel writing workshops gloss over the details, but that's not how we do things. You'll walk away from this program knowing where to find hundreds of publications that want to buy your travel stories, how to craft irresistible queries that will sell your stories, and the tried-and-tested way to dream up captivating travel story ideas and assess their marketability.

You'll learn how to resell your articles multiple times around the world to maximize your profit and how to pitch several story ideas to sky-rocket your acceptance rate.

And, most exciting of all, I'll show you the secrets behind using your assignments to request complimentary travel perks and land press trips. Hello free hotels, resorts, and spas! Hello free tours, cruises, and first class dining!

We believe our Marketing Master Class for Travel Writers is the BEST of its kind, ANYWHERE! 

Class size is limited! You'll find complete details, including agenda & registration form, at this link (or click graphic above)

Testimonials

"I absolutely vouch for this pioneer of freelance writing! Roy has a great reputation and this was validated for me while attending his Seattle Travel Writing Marketing Master Class, early April! ‬‬‬‬ Excellent strategies and instruction - Roy not only has a huge stack of diverse bylines that show you it can be done, he also tells you how!"
- Caroline Wheeler

"Seminars about the craft of travel writing are a dime-a-dozen. But until now, there's never been a workshop specifically designed to show you how to sell your travel stories. Most travel writers struggle with querying and pitching their travel stories. And they have very little idea where to sell their articles. This class will radically improve your sales and marketing learning curve, and you'll sell more travel articles."
- Trisha Miller

"Roy's step-by-step approach to marketing leaves no stone unturned. This was an awesome brain dump, and gave us so much information to help us get started."
- Sarita Simmons

---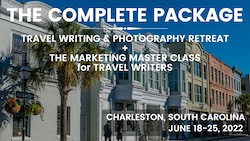 This year we're giving you the opportunity to take both of our exciting, interactive & informative courses in Charleston.

You can take both workshops back-to-back. You'll spend the first 4 days working on your writing craft and photography skills, and then you'll learn exactly what you need to do to sell your stories in the last 3 days of the week. It's the complete package!

If you sign up for both workshops - The Complete Package - you'll receive a whopping early bird discount of $1000 off the regular price. No, that's not a typo, it's a 33% discount when you register for both workshops. 

Class size is limited to 25 people! You'll find complete details, including agenda & registration form, at this link. at this link (or click on graphic above)

Why is Charleston an ideal destination for our workshops?

Charleston has a reputation as one of America's most diverse and interesting small cities. Travel + Leisure magazine has named it the Best City in the U.S. for the last 9 straight years. It's rated as the 18th best city in the world!

It's described as heaven for foodies and an historic treasure. It's also known as one of the U.S.'s friendliest places to visit. With a thriving market area, an expansive historic district and a vibrant downtown, it's one of the country's finest tourist hot spots. 


As a travel writer, you'll walk away from our workshops with a multitude of story ideas and a gallery of gorgeous photographs to go with whatever story you choose to focus on. Charleston is a fertile town for travel writers!

Join us in Charleston - and get in on the early bird pricing TODAY!
---
Editorial: Cracking The Travel Writing Code
Travel writing is a difficult field to break into, but once you've cracked the travel writing code and established enough bylines, it opens the doors to some unusual places. Some of the destinations I've visited seemed so surreal, they were almost beyond my imagination. Others were just downright sweet!

I certainly wouldn't have dreamed that travel writing assignments would take me to a UFO viewing tower on an "extraterrestrial" ranch in the shadow of Mt. Adams in Washington State, for example, or to a 19th century operating room and surgery in London, where Florence Nightingale once did the rounds.

Nor would I have believed my travel writing assignments would take me to atmospheric ghost towns and historic gold mining towns in several U.S. states, and to gold mines in New Zealand and Wales.

Then there was the downright weird Oregon Vortex. And getting a personal guided tour of Rosslyn Chapel in Scotland, made famous by Dan Brown's book, The DaVinci Code was awe-inspiring.

I love military history and historical sites and other travel writing highlights include visiting England's Bletchley Park, the Top Secret World War II code breaking center in Milton Keynes; a smuggler's cave in Hastings; and a famous medieval tavern in Prague that was once frequented by a hangman and a king!

I've toured 22 classic car museums sprinkled around the U.S., England and Germany. Assignments have led to helicopter rides over vast Alaskan glaciers and a dog sled ride on a glacier. My writing's taken me on a slow week-long cruise down France's idyllic Burgundy Canal past gorgeous, tiny French villages and glowing yellow fields of sunflowers, in a luxury boutique hotel barge. I've also enjoyed a 4-day wine cruise in Washington state's Puget Sound and wine tasting all over Eastern Washington state's vineyards.

These interesting, pleasurable and luxurious travel experiences are what keep me in the game. I hope you achieve enough success to have these sorts of experiences, too!

Here are some of my memorable moments from fifteen years in the travel writing game.
---
This Week's Featured Post
Should You Send Query Follow-Up Letters To Magazine Editors?
Is there an efficient way to track query letter submissions and follow-up? Both of these tasks can be important tools in the beginning travel writer's toolbox.

But are they necessary?

Here's some advice to help you decide when and how to incorporate query letter follow-ups into your marketing process.

READ THE ARTICLE

---
Upcoming Posts
Febuary 21: Use This Checklist Before You Submit Your Travel Articles
February 28: The Best Travel Stories Aren't About You
March 7: 3 Ways to Find Unique Story Angles


---
PitchTravelWrite.com Success Stories
Candi Licence: Another PitchTravelWrite Success Story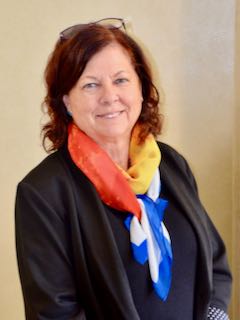 Candi Licence accidentally fell into travel writing but it didn't take long for her to get serious about it. Here's her story:

"I fell into travel writing by accident. My husband and I retired at the end of 2013, sold most of our stuff, stored our precious things like art and family heirlooms, and began traveling full time.

We'd go to places we always wanted to see, stay for 3 months and then move onto our next adventure. I started a blog to let people know where we were and what we were doing, and I got feedback from people I trusted that they loved my writing. Writing about our adventures was intoxicating and getting complimented was exhilarating.

Fast forward 3 years, and I attended a travel writing workshop to see if it was possible for me to become a travel writer. I drafted an article during the workshop, and it got a great reception from participants and an Editor who was coaching aspiring writers throughout the event. I left the workshop fired up, with stars in my eyes.

Once home, tried to sell the article and learned my first hard lesson. Always pitch first! It's hard for beginners to place a completed article.

The second lesson I learned is that you can't submit queries to one editor at a time — it's a complete waste of time. I'd wait a month, get no response and then send my query out to the next editor with the same result. I was spinning my wheels and getting nowhere.

I was frustrated. I thought I had the talent to be a good writer but didn't know how to break into the field. That's when I saw Roy Stevenson's Marketing Master Class for Travel Writers. I signed up, took the workshop, and it changed everything for me."

Read Candi's Travel Writing Success Story
---
Pitch Travel Write: Most Requested Links About the Business of Travel Writing
When you decide to become a travel writer, there are certain business basics to consider. There's a great deal more to the business of travel writing than just "traveling" and "writing".



Some people approach travel writing as a hobby—and that's fine. But, if you want to earn income from your travel writing, you need to think of it as a business. And it helps to know a few business basics specific to travel writing.

Here are 21 of our posts about the business of travel writing


---
Inspirational Travel Quote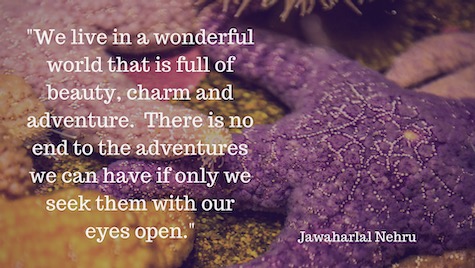 ---
RESOURCES FOR TRAVEL WRITERS
Featured Bundle : Beginner's 3-Pack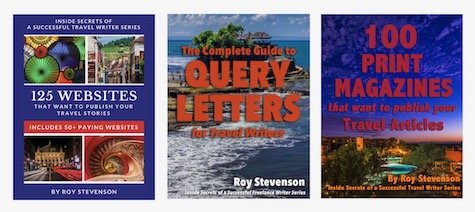 If you're just getting started in travel writing, try our Beginner's 3-Pack—the perfect way to kick-off your travel writing career.

Here's what's included:

The Complete Guide to Query Letters 
Everything you need to know about query letters - and 20 examples you can start using immediately.

125 Websites That Want to Publish Your Travel Stories
 A list of 125+ quality travel websites where you can quickly collect some bylines - without all the struggle of finding websites who want your stories.

100 Print Magazines That Want to Publish Your Travel Articles  
A list of 100 print magazines that will save you hours of time researching and creating lists yourself. They give you a foundation of sales leads you can use and build upon.

When you buy the bundle you get 10% off the price of individual books. And this month you can get an addition $5 off when you use discount code f5b

BUY THE BEGINNERS BUNDLE

Note: Don't forget to use promo code f5b at checkout to get your $5 discount during the month of February.
---
Group Coaching Mastermind Community
Our first Group Coaching Mastermind Community kicked off in October, 2020, and we've got a global group with members living in Australia, Belgium, Canada, Indonesia and the U.S. We're very excited about this group of writers and our new community! We added new members to our community in 2021 and they're getting to know the group and participate in writing activities.

If you missed out on the opportunity to join this session, you can get on the waiting list for the next session starting soon in 2022:

Learn more and get on the waiting list

---
Did You Know . . .
Our Complete Marketing Master Class for Travel Writers is ranked #1 on TravelWritersExchange.com's Top Ten Travel Writing Workshops.

Your next opportunity to attend these classes be in Charleston, South Carolina, June 2022. There are still a few open seats in these workshops, so sign up while we have space.

Our travel writing & marketing workshops are highly informative and a blast, socially.

Travel Writing and Photography Retreat

Marketing Master Class for Travel Writers

The Complete Package (both workshops and a BIG discount)

You can access the list of the top ten travel writing workshops from Travel Writers Exchange at the link below: Travel Writers Exchange workshop list: #1 Marketing Master Class

---
ONLINE Travel Writing & Marketing Master Class
Now, you can study our Marketing Master Class for Travel Writers online for only a fraction of the price of the live class! We recorded it LIVE in Seattle, for aspiring travel writers who weren't able to attend in person.
Who's it for?

If you're a novice travel writer, or you haven't had much luck selling your articles to print magazines, this Online Travel Writing & Marketing Workshop is for you.
If you weren't able to travel to our Live Master Class, here's the opportunity to attend anyway - without any travel costs and at a substantially reduced cost!
If you work a full-time job and can't get time off to attend the live class – you can still attend on your own schedule after working hours.
If you've wanted to attend our Live Marketing Master Class but can't get your schedule to fit with the dates it's offered – here's your opportunity to attend at your own convenience.
---
At Your Service
Coaching and Consulting
Online Courses
If you know someone who will enjoy this newsletter,
please forward or sign up
---
PitchTravelWrite.com, is our information-packed website for travel writers. This e-zine, a series of travel writing books and reference guides, coaching programs, and our workshops all work together to give you guidance in this field.

Our aim is to provide you with practical, nitty gritty information to help you gain entry into the travel writing realm and all the enjoyment that comes with it. 


---
Awards and Accolades
We're thrilled to announce that www.PitchTravelWrite.com is once again on The Write Life's list of 100 BEST WEBSITES FOR WRITERS! 



You can see the entire list by visiting their website - click on the graphic to view the list now.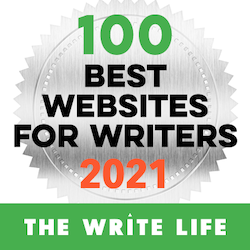 ---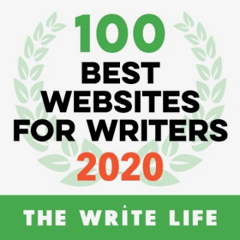 ---
We're proud to announce that our travel writing website has made Writer's Digest Magazine's 2016, 2020, and 2021 101 BEST WEBSITES FOR WRITERS. Writer's Digest doesn't bestow these awards lightly. And we're the only travel writing website on their lists!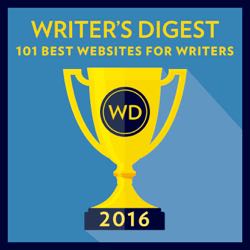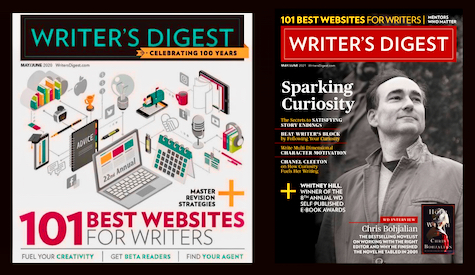 ---
Friend me on Facebook
My Facebook page is about freelance travel writing. I frequently post about:
• links to other well produced travel websites and blogs
• links to my travel articles
• magazine cover stories and back stories
• links to resource pages
• links to coaching and mentoring resources
. . .and plenty of other useful information to get you up to speed



Link to Roy's Personal Facebook page
---


That's all for now. Until next week - just keep pitching! Roy

Roy Stevenson
Pitch Travel Write
www.pitchtravelwrite.com






---