Greetings Fellow Travel Writers!
. . . and WELCOME all new subscribers. Thanks for joining us.


---
We're back in the U.S.A!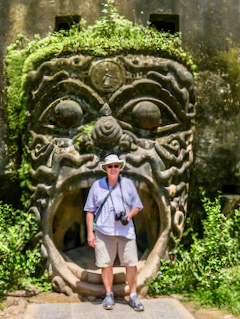 For those of you who missed last week's newsletter, we arrived back in the U.S. on August 2. Since last week's newsletter, we've had our 2nd vaccination jab. I felt like I had a low-grade flu for a couple of days — with fatigue and aching muscles and a slight headache — but I'm bouncing back now to my usual sassy self.

We're greatly relieved that we've had our shots, but still laying low for a couple more weeks until we're considered fit to mingle with the general population. Even then, we plan to wear masks.

In a couple of weeks we fly to Ohio to catch up with Linda's family and then to other parts of the East coast to catch up with family and friends. We'll also be working on a couple of assignments and doing some sightseeing along the way.

After that, who knows? We're considering flying out to Portugal for a few months, and perhaps Croatia and Romania.

Our ultimate goal is to be back in the US for our New Orleans workshops next June (2022). There are still a few open seats in these workshops. We'll open registration early in 2022. In the meantime, get on our interest list and we'll let you know when we re-open registration.

Our travel writing & marketing workshops are highly informative and a blast, socially.



Sign up for the Workshop Interest List

---
Editorial: The State of Print Magazines Is Good!
There is so much misinformation about print media floating around — claiming that it's all but finished. It's interesting to note that the people behind these claims are prominent travel bloggers who have vested interests in portraying print travel writing as being dead in the water.

It's telling that these "experts" never give actual figures and statistics for print media to back up their claims. Instead, they wave around a recently defunct print magazine and say, "See, I told you print media is no longer relevant." As if one shuttered publication is representative of the entire industry.

It's also interesting to note that these same people conveniently fail to mention when new print travel publications start up!

The reality is, print travel media opportunities are far stronger and pay better than online travel writing — and I can prove this with facts and statistics.

Last month, while upgrading our current resource, "100 Print Magazines That Want To Publish Your Travel Articles," I learned something interesting. I found that of the 132 magazine listed in this eBook (published in 2014), only 25 magazines have closed down. This is a 19% closure rate - quite normal considering 7 years have passed since it was published.

I also looked at the 73 print magazines that have published my own travel stories since 2007. Only 14 of them have closed down since then, giving an identical closure rate of 19%.

Then, I checked how many print travel & lifestyle publications from my 2010 TravelWriters.com magazine list have closed down. Of a total of 186 publications, 42 have closed down, giving a closure rate of 23%.

This prompted me to do something even more interesting.

I decided to find out how many travel blogs have closed down. I had a list of 100 travel blogs from 2009 so I googled these blogs that were in existence in 2009. Fifty six were defunct. This closure rate of 56% was far worse than any of the print closure rates (19% - 23%).

The print travel media industry is alive & well and more robust than blogs and websites. There are thousands of print magazines that publish travel articles and pay their writers. Travel blogs & websites close down at alarming rates and generally do not pay writers.

I don't know about you, but I'll stick with print media if I want to get paid. You can read my recent article about the state of travel print media at this link.
---
This Week's Featured Post
Up Your Travel Writing Game: Three Ways to Get Social
With travel writing, you can be more productive and ultimately more profitable when you get out there and meet people who can help you sell more stories.

That means sharing ideas with other writers and giving each other support and inspiration. It means finding places where you can meet editors to find out what kind of stories they want, and how you can help them. It means meeting Destination Marketing Organization reps who can host you on trips you can write about. 

Being social is all about building relationships in person. Here are three ways you can get social, get away from your desk and find your people out in the world:

READ THE ARTICLE

---
Upcoming Posts
September 6: Is Your Travel Story Marketable? What Makes a Story Hot?
September 13: Dreaming Up Luxury Travel Story Ideas
September 20: Four Great Reasons to Sell Multiple Travel Story Ideas and How To Do It




---
PitchTravelWrite.com Success Stories
Pam & Gary Baker's Remarkable Travel Writing Journey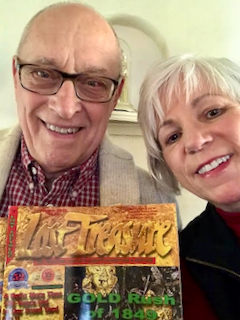 Pam & Gary Baker from Sacramento, California, are creating quite a stir in the travel writing industry. Their breakthroughs into respectable glossy paying print magazines in the past three years prove that their rapidly accumulating bylines are no flukes. 

Says Pam, "Travel writing is not an easy field to break into. Gary and I have been working with Roy for one year and we are now gaining momentum. 

So far, we've had three articles published on international websites, had one story published in a Bay area newspaper (both print and online), and our favorite, a story about "Lady Bird" in Via Magazine online.  

We have another article just published as the cover story of the March issue of Lost Treasure Magazine; the cover story in the May 2018 Australia and New Zealand Magazine; two stories in a Canadian magazine scheduled for later this year; and another story in a Pacific Northwest magazine scheduled for Spring 2019. And, yes, these are paid assignments!"

You can read the rest of Pam & Gary's inspiring story here

---
Pitch Travel Write: Most Requested Links About Creating Your Magazine Distribution Lists
I get requests from travel writers every week asking me to help them prepare distribution lists so they can pitch their stories.

I'm not surprised that so many travel writers contact me with this request. I get it. Searching for target magazines is perceived as an onerous clerical task and can take many hours. Yet, it's an indispensable step in getting your articles published.

After all, if you can't find magazines to pitch, you're not going to get your stories published.

But I wouldn't be doing you any favors by doing this research for you. If someone else does your work for you, you're not going to learn how to do your own magazine searches. And, this is such a crucial skill for freelance writing success.

The good news is that once you've created a master distribution list, you've got it forever. It's not going to disappear overnight from your laptop. All you have to do is update your list as you find new magazines, and keep the editors' names and contact details updated.

There are some things you can do to enhance your magazine researching skills. The following articles cover the nuts-and-bolts of creating distribution lists.

This first article shows you — step-by-step — how to create your magazine distribution lists, and where to look for them.
How to Create Magazine Distribution Lists

Here's a post on how to select the right magazines and pitch your stories:
Where to Pitch Travel Stories

This article shows where and how you can use magazine vendor websites to find magazines:
Finding Travel Magazine Sales Leads on Vendor Websites

Here are six reference books that I use to find new magazine leads:
Reference Books for Magazine Leads


---
Inspirational Travel Quote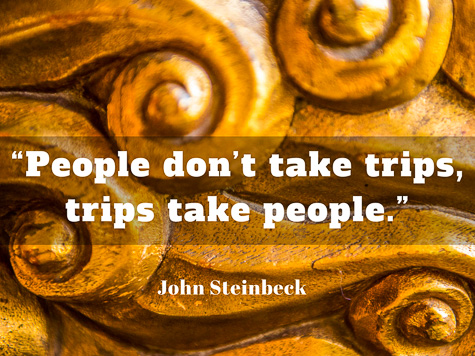 ---
RESOURCES FOR TRAVEL WRITERS
Featured Book for July/August: Rock Star Travel Writers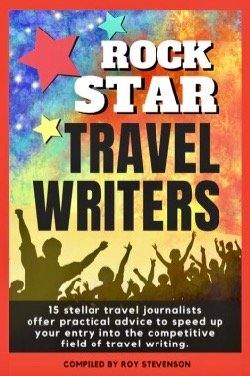 This book helps travel writers learn how to get published in top shelf magazines!

Have you ever wondered how travel writers get their stories published in the top shelf travel magazines?

Our eBook, Rock Star Travel Writers, reveals — through a series of in-depth interviews — insider tips, techniques, and secrets that 10 leading travel journalists use to land assignments in the most prominent travel glossies, and be paid well for their efforts.

I wish I had this information when I started out on my travel writing journey!

If I'd known, early in my career, what the successful travel writers were doing to get published in top flight magazines, this knowledge would have sped up my entry into this competitive field.

This stellar lineup of highly respected travel journalists offers excellent practical advice and encouragement to help you move up the travel writing food chain.

See how Kimberley Lovato, Bill Fink, Mark Andrews, Irene Levine, Nick O'Connell, Allen Cox, Keith Lyons, James Ullrich, Pam & Gary Baker, Jessica Pickett, Chuck Warren, & Sandy Bornstein consistently get their travel stories published.

When you buy this book in July or August you can get $5 off the regular price if you use promo code JY5 at checkout:



Don't forget to use promo code JY5 at checkout to get your $5 discount.
---
Group Coaching Mastermind Community
Our first Group Coaching Mastermind Community kicked off in October, 2020, and we've got a global group with members living in Australia, Belgium, Canada, Vietnam and the U.S. We're very excited about this group of writers and our new community! We added new members to our community in early January and they're getting to know the group and participate in writing activities.

If you missed out on the opportunity to join this session, you can get on the waiting list for the next session starting in the fall:

Learn more and get on the waiting list

---
Live Workshops
People have been asking when our 2022 workshops in New Orleans, Louisiana are scheduled.

Here are the 2022 dates:
June 17-20, 2022, Travel Writing & Photography Retreat
June 22-24, 2022, Marketing Master Class for Travel Writers


We've had lots of interest already. You can sign up for our no-obligation interest list for these workshops and receive our substantial early bird discounts when we open registration:

Get on the 2022 Workshop Interest List
---
Did You Know . . .
Our Complete Marketing Master Class for Travel Writers is ranked #1 on TravelWritersExchange.com's Top Ten Travel Writing Workshops.

You can access the list of the top ten travel writing workshops at the link below:

Travel Writers Exchange workshop list: #1 Marketing Master Class

Online Travel Writing & Marketing Master Class
Now, you can study our Marketing Master Class for Travel Writers online for only a fraction of the price of the live class! We recorded it LIVE in Seattle, for aspiring travel writers who weren't able to attend in person.
Who's it for?

If you're a novice travel writer, or you haven't had much luck selling your articles to print magazines, this Online Travel Writing & Marketing Workshop is for you.
If you weren't able to travel to our Live Master Class, here's the opportunity to attend anyway - without any travel costs and at a substantially reduced cost!
If you work a full-time job and can't get time off to attend the live class – you can still attend on your own schedule after working hours.
If you've wanted to attend our Live Marketing Master Class but can't get your schedule to fit with the dates it's offered – here's your opportunity to attend at your own convenience.
---
At Your Service
Coaching and Consulting
Online Courses
Vietnam 1-1 Retreat & Consulting
Expat Consulting
email: pitchtravelwrite@gmail.com
If you know someone who will enjoy this newsletter,
please forward or sign up
---
PitchTravelWrite.com, is our information-packed website for travel writers. This e-zine, a series of travel writing books and reference guides, coaching programs, and our workshops all work together to give you guidance in this field.

Our aim is to provide you with practical, nitty gritty information to help you gain entry into the travel writing realm and all the enjoyment that comes with it. 




We're thrilled to announce that www.PitchTravelWrite.com is once again on The Write Life's list of 100 BEST WEBSITES FOR WRITERS! 



You can see the entire list by visiting their website - click on the graphic to view the list now.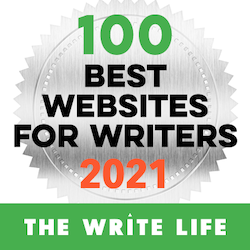 ---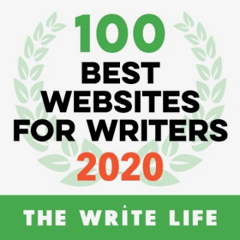 ---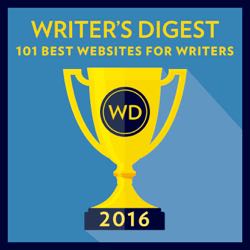 ---
Friend me on Facebook
My Facebook page is about freelance travel writing. I frequently post about:
• links to other well produced travel websites and blogs
• links to my travel articles
• magazine cover stories and back stories
• links to resource pages
• links to coaching and mentoring resources
. . .and plenty of other useful information to get you up to speed



Link to Roy's Personal Facebook page
---


That's all for now. Until next week - just keep pitching! Roy

Roy Stevenson
Pitch Travel Write
www.pitchtravelwrite.com






---