Greetings Fellow Travel Writers!
. . . and WELCOME all new subscribers. Thanks for joining us.



Editorial: It's time to get creative with writing and selling your stories!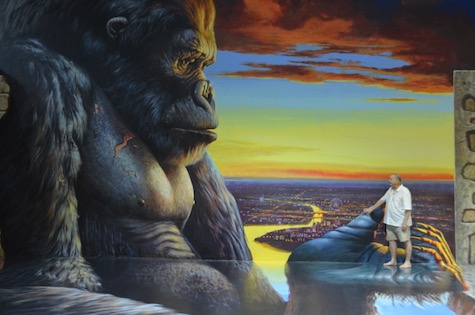 Creativity is at the heart of travel writing, but some stories miss the boat. We've all seen travel posts with names like "The Top Ten Sights in . . .", or "Five Things To Do In . . ." It seems like every second travel website is overflowing with these easy-to write listicles.

The problem is, "Top Ten" lists don't have a chance to paint a colorful picture of the destination, its people, or their culture. They don't show us the place or let us feel its soul.

Most of all, lists don't tell a story.

Instead, they read like they've been cut-and-pasted from a tourist agency website. Or Wikipedia. I know some online writers are trying to satisfy SEO with listicles, but they've lost the plot. Anybody can put together a list.

Good travel writers tell good stories.

People enjoy reading a good story - especially if they're sitting in a comfy leather chair in front of a roaring fire with 12 inches of snow outside. Armchair travelers love visiting destinations vicariously, especially if they're stuck inside, self-isolating because of a rampaging virus.

Perhaps you've noticed that print travel magazines rarely publish listicles. Their editors expect something more interesting and appealing to entertain their readers.

If you want to sell your stories to print media — and get paid for them — it's important to show imagination with your story ideas. 

Equally important, you need to be creative with where you place them.

Here's the deal. You don't have to restrict pitching your travel stories solely to travel magazines. There's a whole universe of alternate genre magazines out there, just waiting for you to send them queries.

It's easy to track down non-travel magazines to peddle unique travel story ideas. And many of them pay well! 

I've literally sold hundreds of travel stories using this formula. For example, I've sold a travel piece about a UFO street festival in McMinnville, Oregon, to a UFO magazine. And I sold another travel story about the aircraft "boneyard" near Tucson to an aviation history magazine. 

A ham radio magazine picked up my travel story about touring the London BBC studios. A destination piece about a Balinese healing retreat serving raw vegan food sold to a vegan health & fitness magazine. 

A gold prospecting and metal detecting magazine picked up plenty of my travel stories about ghost towns and gold mining towns. And my travel articles about renaissance living history festivals sold to a magazine about all things medieval. 

You can look at my writer's website (www.roy-stevenson.com) for more examples where I've merged unconventional travel story ideas with off-beat magazines.

Many non-travel magazine editors are screaming out for good stories. If you're having problems getting your stories published, I urge you be more imaginative. Reassess your approach to dreaming up story ideas. And hunt down alternate print outlets to sell them.

It's time to get creative with your travel writing and selling!
Your challenge this week:
While you're unable to travel, you can still hunt down magazines and build your list.

Go to our Featured Post (below) and find one or more resources to help you. Then add at least ten new magazine titles to your travel magazine distribution list.

For extra credit, be bold - add a new genre that interests you and locate all the magazines you find in that genre.

---
This Week's Featured Post
14 Great Sources of Magazine Leads
There are plenty of primary resources online where you can find magazine leads.

I've updated this list of websites that list a plethora of magazines. Check them out—you'll be amazed at how many more magazines are out there, just waiting for you to discover. 



Some of these lists require you to visit the magazine's website for their writer's guidelines, and editor's name, and contact details. You'll get the name from the list, but you'll still have to do some legwork. 


How many magazines can you add to your list? You won't know until you check out this post . . .

READ THE ARTICLE


---
GROUP COACHING MASTERMIND
Are you tired of talking, thinking, and dreaming of breaking into travel writing?

Are you ready to start writing?

Many of you have asked when we're going to offer group coaching. So, we're working on it. We're planning to make it affordable, fun, and helpful and productive for you.

Everything will be done online with video training, a community of like-minded writers helping each other, a robust focus on the craft of writing and the art of selling, and lots of other resources at your fingertips.

Here are a few of the things we'll be offering through our Group Coaching Mastermind program:

A group coaching place where . . .

- you'll get helpful critiques of your story ideas
- you'll learn how to write successful query letters
- you'll get solid advice about pitching your stories
- you'll get feedback on your articles
- you'll get photography tips for preparing galleries for editors
- you'll have an opportunity to showcase your articles & photos


A safe and helpful community where . . .

- you can ask questions and get the answers you need
- you can gain the confidence to leap over roadblocks
- you can gain insight, encouragement, and support
- you can tap into for help when you're stuck with your writing
- you can give and receive solid advice about problems
- you can celebrate your writing successes
- you can ask for help with magazine leads to pitch your story ideas
- other members can help with"in-the-trenches" perspectives
- everyone exchanges thoughts on story ideas and what works


A mentoring and resource place where . . .

- you'll receive marketing tips about selling your travel stories
- you'll find new resources to boost your freelance travel writing knowledge
- you'll get advice on the craft of travel writing
- you'll have opportunities to fine-tune your photography skills
- you'll get a chance to share your articles & best shots


You'll get a writing community, group coaching and resources and content so you can succeed in travel writing - and have fun with other travel writers while you're doing it.

Our BRAND NEW Group Coaching program will be limited to the first 35 registrants. The people on the interest list will get first option to register, so if you're interested, get on the no-obligation list so you'll be notified first:

Click here to get on the Group Coaching Interest List

---
Upcoming Posts
May 11: Seven Ways to Increase Your Travel Writing Productivity and Take Control of Your Time
May 18: Five Simple Tips To Add Life to Your Travel Story
May 25: Free! My Freelance Writing Articles Published In Writing Magazines Around The World


---
PitchTravelWrite.com Success Stories
Persistence & Passion Lead to Success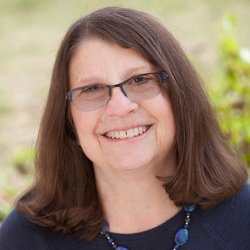 Sandra Bornstein was already an accomplished author when she attended our Travel Writing & Marketing Master Class in April 2017. But, she wanted to learn more about marketing her work to paying print magazines.

To gain traction in paying print media she needed to learn the marketing and sales component of freelance travel writing.

Sandy says, "Marketing continued to be one of my weaknesses, so I attended Roy Stevenson's Seattle Travel Writing & Marketing Master Class. After the class, I flew back to Colorado with a revised marketing plan."

Her 3-step marketing process led to exciting and predictable results – getting more stories published!

Here's how she did it …

READ SANDY'S STORY . . .


---
Pitch Travel Write: Most Requested Links about Improving Your Travel Writing

As travel writers, we put words together to paint pictures of our destinations. Writing about a place we love seems like such an easy thing to do. From the readers perspective, we live a charmed life.  

But, there's much more to the travel writing craft. There are things behind the scenes that your reader doesn't know about like . . . - how to say the words in just the right way  - sharing valuable information to catch their attention - knowing how to keep them engaged

All of this, and more, is part of travel writing.



There's also a lot to learn about controlling your time and freeing yourself up from mundane tasks so that you can spend more time on the things you love to do – writing about travel.

This resource page includes information about topics that focus on your travel writing craft. How you can improve your writing and increase your productivity – and get those articles out to editors.


---
Inspirational Travel Quote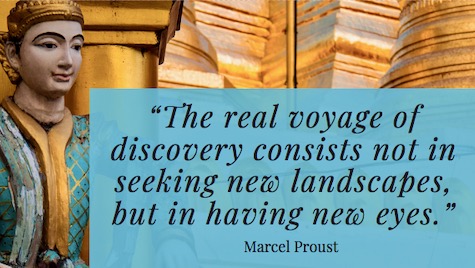 ---
RESOURCES FOR TRAVEL WRITERS
Featured Bundle: The Creative Pack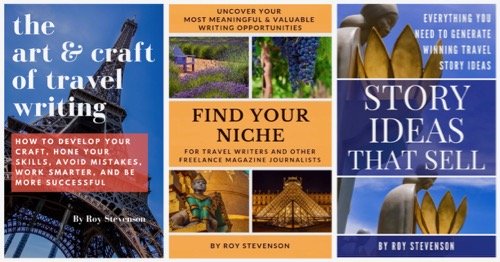 Our Creative Pack provides resources to help you with the first piece of the travel writing puzzle. These three eBooks give the starting point for every travel writer: dreaming up unique story ideas, finding the best writing niches for your interests, passions and experience, and the art & craft of travel writing. You can learn more here . . .

Here's how these reference guides will help you.

The Art & Craft of Travel Writing is a handy reference guide to make your travel stories sparkle and help you become a more successful writer.  



The tips and techniques packed into the 170-page book will help you develop your craft, hone your skills, and work smarter.

In Find Your Niche you'll learn why it's important to write in a variety of genres.  It explores the multitude of opportunities available to travel writers and other freelance writers.  



You'll learn to identify the niches that are most interesting and meaningful to you. 

And you'll find out how to hone in on the most profitable niches.



Full of  tips, advice and inspiration, this 85-page book will help you find your niche!

Story Ideas that Sell guides you along the highly creative path of inventing and discovering potential travel stories to pitch and sell to travel magazines. Conjuring up viable story ideas are the very bedrock of every successful travel writer today.  

In this 76-page book you'll learn my winning system to generate story ideas that sell.  Master this first step - and combine it with a great pitch - and you'll soon find yourself immersed in exciting experiences with fascinating people.

You can buy the books individually, or save 10% by grabbing the bundle. Learn more and purchase the Creative Pack. . .

---
At Your Service
Coaching and Consulting
Online Courses
Vietnam 1-1 Retreat & Consulting
Expat Consulting
email: pitchtravelwrite@gmail.com
If you know someone who will enjoy this newsletter,
please forward or sign up
---
PitchTravelWrite.com, is our information-packed website for travel writers. This e-zine, a series of travel writing books and reference guides, coaching programs, and our workshops all work together to give you guidance in this field.

Our aim is to provide you with practical, nitty gritty information to help you gain entry the travel writing realm and all the enjoyment that comes with it, too.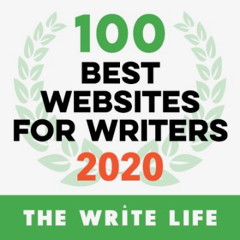 We're thrilled to announce that www.PitchTravelWrite.com is on The Write Life's 2020 list of 100 BEST WEBSITES FOR WRITERS! 



You can see the entire list by visiting their website - click on the graphic to view the list now.



---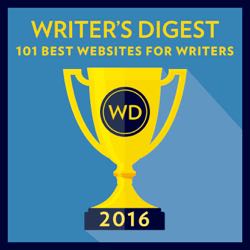 ---
Friend me on Facebook
My Facebook page is about freelance travel writing. I frequently post about:
• travel writing & blogging conferences,
• links to other well produced travel websites and blogs,
• links to my travel articles,
• travel writing themes,
• links to reputable travel writer's groups, associations, and newsletters,
• magazine covers stories and back stories,
• links to resources pages,
• links to travel writing archives,
• links to coaching and mentoring resources,
• and plenty of other useful information to get you up to speed.



Link to Roy's Personal Facebook page
---


That's all for now. Until next week - just keep pitching! Roy

Roy Stevenson
Pitch Travel Write
www.pitchtravelwrite.com






---